In the current climate, the biggest trend in fashion is compassion
Remember when glossy magazines were considered as impactful as the bubbles in a champagne flute, and fashion was all sex and frocks and frills? Not any more.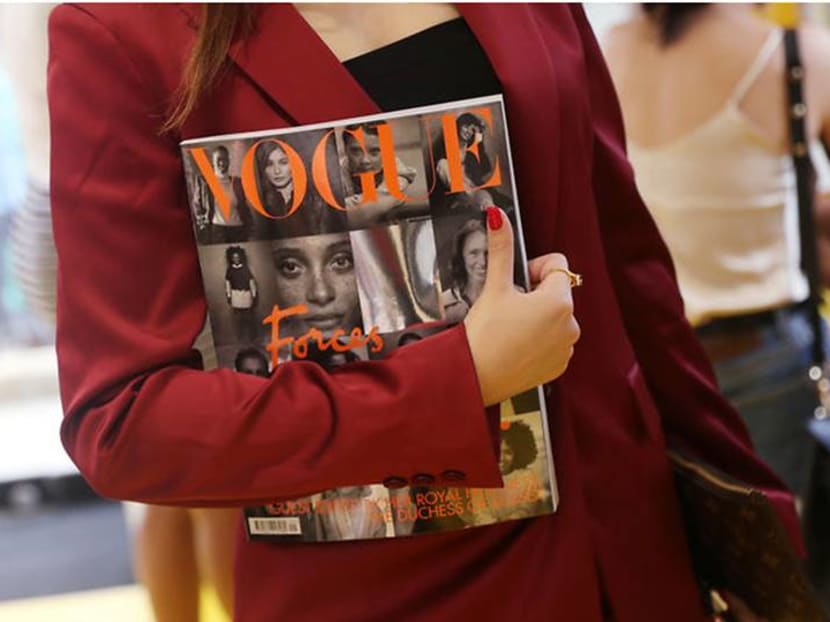 The industry once famed for tooth-and-claw survivalism and weapons-grade bitching is being rehabilitated, and the biggest trend this season is – being nice.
"Over a steaming cup of mint tea, we teased through how one can shine light in a world filled with seemingly daily darkness," wrote the Duchess of Sussex with simpering charm of the themes that steered her guest editorship of the September issue of British Vogue. Was she agonising over hemlines? Or wondering whether cerulean blue has finally had its day? No. She just wanted an opportunity "to pivot from a perspective of frustration to one of optimism".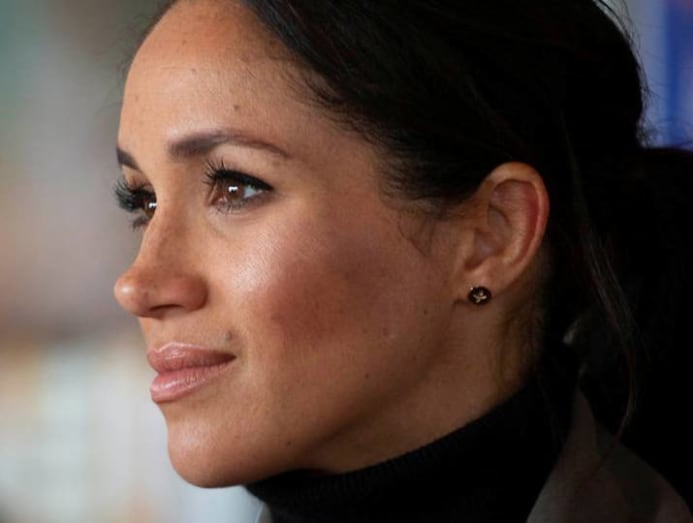 The Forces of Change issue represents the culmination of that effort. Its cover features 15 people whom the Duchess has selected, in the "spirit of inclusivity", to represent "women of varying age, colour, creed, nationality, life experience" and "unquestionable inspiration". They include women she has met "and enlisted personally", and those she has "admired from afar". Among them are New Zealand's prime minister Jacinda Ardern, 16-year-old environmental activist Greta Thunberg, inclusivity advocate and academic Sinead Burke, and the actress Salma Hayek, who is married to Francois-Henri Pinault, chairman and chief executive of the Kering luxury group.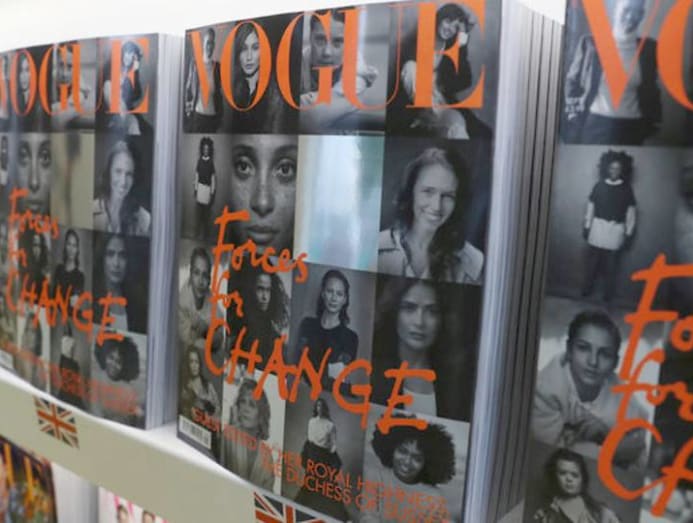 The Duchess demurred from appearing on the cover as she thought it too "boastful" to include herself among such company. But she has included a mirrored panel on the cover so that the reader might also "reflect" the change themselves. "The overall sentiment I hope you'll find," she concluded, "will be one of positivity, kindness, humour and inclusivity".
The whole thing is as worthy as a bowl of quinoa salad. The cover stars wear sensible clothes – businesslike blouses, unbranded tops and tailored pants – and have been shot in tasteful black and white. At the Duchess's request, the images have not been digitally altered – she wanted to "see the freckles". Michelle Obama pops up in a white T-shirt and jeans to chat about empowerment, and the primatologist Jane Goodall tells Prince Harry not to have too many children in an effort to save the world from climate change. He agreed: "Two, max."
But all this niceness cannot belie the fact the world is still a pretty horrid place. And the knives are out for Meghan. Already, the issue has been painted as a sly attack on her sister-in-law, the Duchess of Cambridge, who used her 2016 Vogue cover to promote Sloane Ranger-style hats and the joy of building bonfires. It has been castigated as too celebrity focused: Populist rightwing newspaper the Sun offered a whole range of nurses, servicewomen and, erm, Barbara Windsor, as the sort of people who should have made the cut. And the issue has been noted as a snub: The Queen is nowhere to be seen. But that's the tragedy of compassion. You can hand out all the mirrors in the world, but some people will only ever see one's flaws.
"The overall sentiment I hope you'll find will be one of positivity, kindness, humour and inclusivity". – Meghan Markle, Duchess of Sussex
Nevertheless, to have dedicated the September edition, an issue typically associated with blockbuster new trends and the kerching of commercial obligation, to a subject as wholesome as kindness speaks volumes about where fashion is at right now. In recent years the industry has had to reconcile itself to some uncomfortable truths – such as the fact it's horrifically polluting, or that it preys on young people's vulnerabilities and low self-esteem, and that it can be elitist, and racist, and mean. Just as its sins have been made ever more apparent, so has its value as a social platform become more keen. The global fashion industry is worth some US$2.5 trillion (S$3.46 trillion). It has influence. And brands, editors, stylists and creatives are waking up to the fact that compassion can have commercial perks. In a climate in which we wear our hearts (and logos) on our sleeves, the brand that stands for "kindness" or "sustainability" has more power.
And so an industry that once made its business being facile has undergone a Damascene conversion. Doing good is hot right now. US Vogue, British Vogue's sister publication, is said to be devoting an upcoming issue to sustainability. Dior is all about feminism. And quick on Vogue's heels, this month also saw Renee E Tirado become the first global head of diversity and inclusion at Gucci, charged with creating a "more inclusive and equitable workplace" at the house.
And yes. It could be hokum. Cynics will say that these initiatives are mere lip service in an industry that still venerates 18-year-old body shapes and charges fortunes for clothes. But consider how Sinead Burke is feeling. Having been born with dwarfism, the Irish campaigner has spent her adult life trying to make fashion more inclusive. And now she's on the most important fashion cover of the year.
"In the current climate, social issues have become a debate", she told me (via Instagram, of course) of being Vogue's latest cover star. "People's lives and their right to exist have been transformed into polarising rhetoric. This [Vogue] issue is important because it centres and validates diverse lived experiences. It cultivates empathy through a first-person narrative on disability, race, sustainability, immigration and gender. This is the first time that a little person has ever featured on any Vogue cover – how will that visibility shape the ambition of a younger generation? That matters to me!"
For a statement such as that, you'd almost forget the steaming herbal tea.
"This [Vogue] issue is important because it centres and validates diverse lived experiences. It cultivates empathy through a first-person narrative on disability, race, sustainability, immigration and gender." – Sinead Burke
By Jo Ellison © 2019 The Financial Times