Gentlemen, these are the vacation essentials you'll need this holiday season
Don't leave the country without them.
We've said it before and we'll say it again – in the menswear universe, every detail counts. And when it comes to nailing that perfect resort look, no detail's too small to make a difference. From the tint of the lenses on your sunglasses to the length of your shorts, it pays to spare a little more thought to your sartorial choices. If you think it's a lot to think about, fret not – here's our handy guide of what to include in your packing list. Forget the philosophical saying that the journey matters more than the destination – these must-haves will announce you've arrived in more ways than one.
THE POLO SHIRT
Even though this staple has its roots in tennis (Rene Lacoste, a formidable tennis player, designed and popularised the polo tee, subsequently launching a fashion empire with it), it has made the crossover to mainstream fashion and become an indispensable classic. Think of the polo shirt as the trend-proof alternative to the Hawaiian shirt, which has seen an exponential rise in popularity in recent years. Fit is, of course, the most essential when it comes to pulling off the polo shirt. A snug version shows off the body you spent months sculpting for the beach, while an oversized number tells everyone you're gung-ho enough to try new silhouettes.
THE SHORTS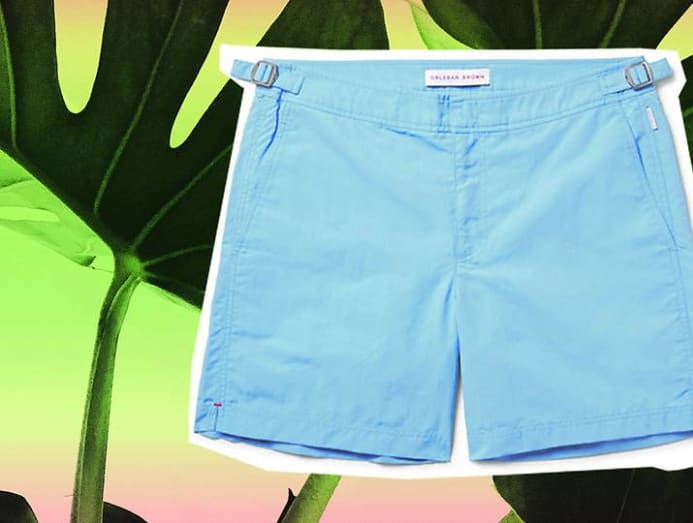 Itsy-bitsy floral numbers at Prada; impeccably tailored versions at Dior Men; fashion-meets-art iterations at Dries van Noten... be spoilt for choice as designers pulled out all the stops this season, transforming the school boy connotations of our favourite summer essential into something cooler and more grown-up. Stay ahead of the style curve by slipping on a pair with graphic zest.
THE BAG
It's understandable that you'll want a roomy tote bag to cart your belongings when you're out and about at the beach. But since a holiday is also about recalibrating, why not take the opportunity to downsize and go hands free with a belt bag? Make it a reflection of your state of mind – besides allowing you to travel light, it's also a good excuse to declutter and leave what you don't need behind.
THE ACCESSORIES
From well-appointed sunglasses that lend a debonair air to beaded bracelets you can stack alongside metal cuffs, consider these little touches your outfit can't do without. For something a little more statement-inducing, bring along your own plush Hermes towel to the pool – your impeccable taste will stand out even more in a sea of run-of-the-mill white or blue towels.