Gentlemen, here's why you should invest in manicures and pedicures
The mark of a truly well-spruced gent lies in the finer details, and one of the most important out of them is a set of perfectly groomed nails.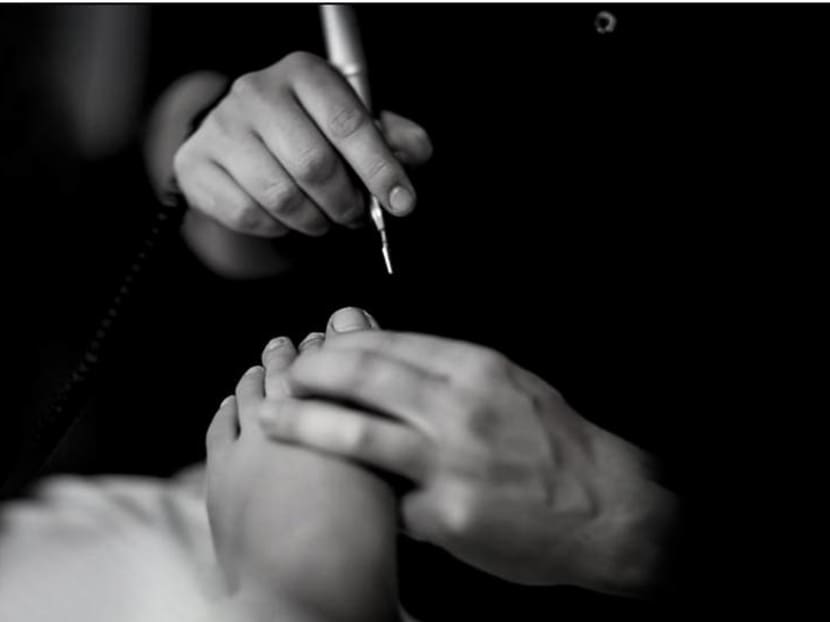 It's a sight that's increasingly common here in Singapore – men in nail salons, getting their soles filed and cuticles trimmed, alongside women who are giving their toes and digits a monthly pampering. In case you are cringing at the thought of a man engaging in such a girlie activity: It's 2019 and high time to get past such old, tired forms of gender stereotyping.
Besides, the benefits to be reaped from a manicure and pedicure aren't just cosmetic – having your fingernails and toenails professionally groomed can significantly improve hygiene and can even nix nasty problems such as calluses and ingrown toenails, both of which tend to be issues many men are experiencing.
Of course, there is a slight difference in what the men get versus what women receive. While ladies typically opt for the full service, which means that it includes putting on nail colour, a men's nail service comprises the basics – a scrub, trimming of the nails, cuticles and surrounding ragged skin, and filing away dead skin buildup on the soles (if you're going for a pedicure).
A mask to hydrate the skin or to strengthen the nails is entirely optional, as is a matte-finish top coat (a clear nail polish, if you didn't know), which could be a good addition should you not want to leave the salon with your nails buffed to a high shine. Heck, some guys are even open to having a nude-coloured polish put on their nails and then mattified with aforementioned top coat – the resulting effect can be so deceptively natural that no one will be wise to the fact that you are actually wearing nail polish.
Trust us, if you haven't ever had a manicure or pedicure, your first experience will be rather revelatory – you'll finally understand why many women are willing to spend so much money to enjoy them. Just make sure you head to a reputable place, such as the salons on our list below, and you will be going home with hands and feet that have never felt as clean or looked as neat.
M'PIR THE NAIL BAR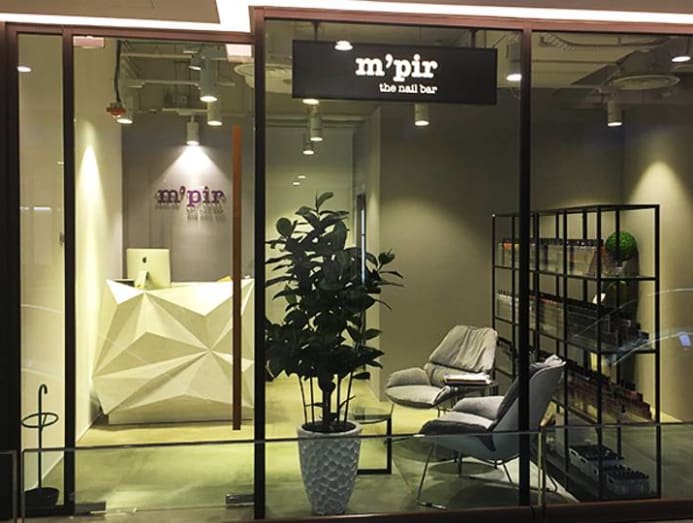 While it's perfectly fine for men to visit a regular nail salon (provided that men's services are on the menu), we know how uncomfortable it can be for a guy to be stepping into a place that's decked out in chandeliers, fuzzy pillows and everything pink. Which is why M'pir is a great choice of a nail salon. Located on the quiet fourth floor of Tangs, it offers a minimalist and significantly more gender-neutral environment in which men will feel at ease in.
PEDI:MANI:CURE STUDIO BY BASTIEN GONZALEZ AT REMEDE SPA
French pedicurist Bastien Gonzalez is somewhat of a legend in the nail services industry, known worldwide for his unique manicure and pedicure techniques that include the use of a dental drill to remove the damaged surface of the nails, as well as a leather buffer and mother-of-pearl paste to give the nails a healthy sheen. The spa claims that customers walk away with hands and feet that stay perfect-looking for up to two months.
SPLICE BARBERSHOP
This "clean, unpretentious, modern-city barbershop" in Suntec City Mall started in the business of selling cufflinks and then expanded into a full-fledged, high-end barbershop providing gents with grooming services ranging from haircuts and shaves to waxing and massages. Of course, nail services are also on the menu – choose between a basic mani and pedi or their upgraded spa versions.
TRUEFITT & HILL
This fine English establishment where gentlemen head to for an expertly executed haircut and shave also offers manicure and pedicure services just for men. If you can afford it, why not give yourself the full treatment, and get groomed from head to toe when you visit? Truefitt & Hill has branches at The Shoppes at Marina Bay Sands, Capitol Piazza and Ann Siang Road.