Saving face: Men, these products will solve your most pressing skin problems
A man's skin is just as susceptible to the ravages of time and the environment as a woman's skin is, although the problems he'll face may differ slightly. Here are the products you should be using to meet your specific needs.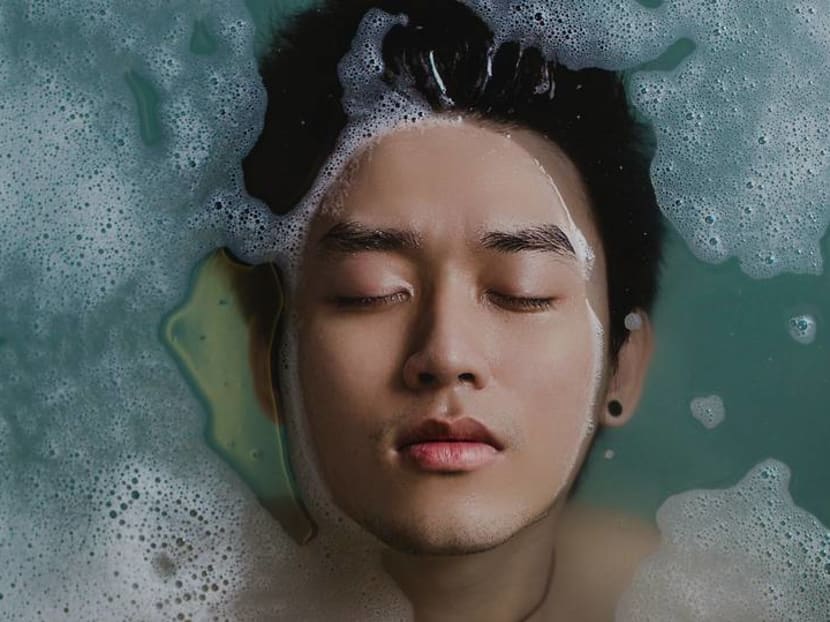 Taking care of your skin offers other benefits than just the prolonging of your youthful looks. Not only will you feel more confident, but your skin will actually feel better too. Skin health is a serious issue – If you have eczema, rosacea or sensitive skin, you probably would already have learnt the importance of using the right products in order to keep your condition under control.
The rest of the male population, however, might not be as savvy when it comes to the skincare items they should use, even if they are keen to start doing something to boost their skin's health and youth. No fear, if the descriptions on lotions and serums baffle you – here are some of the best products out there that will tackle the skin problems that are most likely to affect you.
OILY SKIN
The most common skin complaint among men is oily skin – no surprise there since sebum production is naturally higher in men's skin, as opposed to women's skin. Singapore's hot and humid climate also aggravates the problem.
But having oily skin doesn't mean that you don't need moisturiser. Sometimes, it might be a result of dehydrated skin, which means that your sebaceous glands could be over-producing oil to compensate for the lack of hydration.
Even if your skin type is indeed oily, moisturisers will benefit it too. Look out for those that can control sebum production and keep your face shine-free throughout the day while providing essential hydration. Try an oil-free formula like the Clinique For Men Oil Control Mattifying Moisturizer, or the Laneige Homme Active Water Moisturizer – both have an easily absorbed, lightweight texture.

EYE BAGS
Very few men will go to the trouble of putting on eye cream daily, and if you are among this minority – great job, you'll be reaping the long-term benefits in your older years. Fines lines and wrinkles may not bother men like how they trouble many women, but eye bags are certainly very noticeable and can make a guy look tired and older than his age.
Eye creams tend to be rich and thick in texture, and require some effort in application. If that is a major put-off for you, go instead for an eye serum, which is lightweight and fuss-free to use. ClarinsMen Anti-Fatigue Eye Serum, doesn't just de-puff those eye bags in an instant – it also will lift the eyelids, which will droop as you age, and lighten dark under-eye circles.
If the skin around your eyes is dry, opt for a light eye cream like Shiseido's Total Revitalizer Eye, which will still absorb well while providing better hydration and boosting skin's firmness.
AGE SPOTS
It is a widely known fact that much of skin-ageing is caused by the effects of UV rays from the sun on your skin, which is why sunscreen is an absolute must if you want to preserve your youthful looks. Think age spots, also commonly known as liver spots, are related to functions of the liver? No, they are actually caused by sun exposure.
UV rays are also responsible for causing wrinkles, sagging skin and dullness – in other words, shield your skin from them now and you will be able to prevent premature ageing.
Check the SPF (sun protection factor) before purchasing a sunscreen. If you spend most of your day in the office, a product like Aesop's Protective Facial Lotion SPF25, will provide adequate protection along with light hydration. For those who are frequently outdoors, try Sulwhasoo's non-sticky Men's Relaxing UV Protector [SPF50 PA+++], for a higher level of sun protection.
ROUGH SKIN
Scrubs don't just benefit the ladies – they can give you a clearer complexion and soften the epidermis. Before you baulk at the idea of softening, listen to this: Exfoliated skin that is cleared of dead skin cells and softened – for lack of a manlier description – will also allow you to get a closer shave, minimise chances of razor burn and prevent pesky ingrown hairs.
Done once a week, exfoliation can boost the effects of your skincare efforts by allowing products to penetrate skin better and visibly improve your complexion. For an invigorating, menthol-infused experience, try Kiehl's Facial Fuel Energizing Scrub; or indulge in the Tom Ford for Men Exfoliating Energy Scrub, which boasts a skin-calming and -purifying complex.