Gentlemen, understated style is what you want with shoes – here's where to get it
On the search for men's shoes that exude class and sophistication? Subtlety is the best accessory.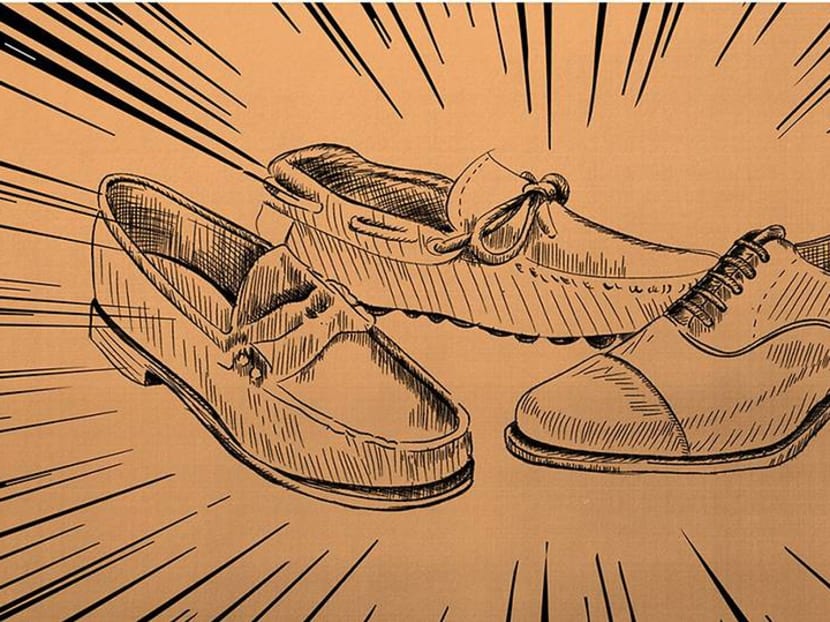 In the women's footwear universe, few things are as instantly recognisable and iconic as the red soles on a pair of Christian Louboutin heels. Even how it came to be has become the stuff of legend: In 1993, the famed shoe designer was working on a design inspired by Andy Warhol's Flowers artwork, when he grabbed an assistant's red nail polish and painted the sole of the prototype to bring it to life. In the years since, this stroke of genius has come to signify elegance and sensuality – all it takes is a flash of red to leave an impression.
When it comes to men's shoes however, things are a little less obvious. Even though we've seen a range of fashion-forward styles such as the chunky dad sneaker solidify their presence on the runways, subtlety is still very much key for the discerning gentleman on the street. Be it a stitch or an embossed detail, men's brands are exuding class and sophistication in the most understated ways. And if you're on the search for luxurious footwear that do exactly just that, here are seven brands to consider.
BERLUTI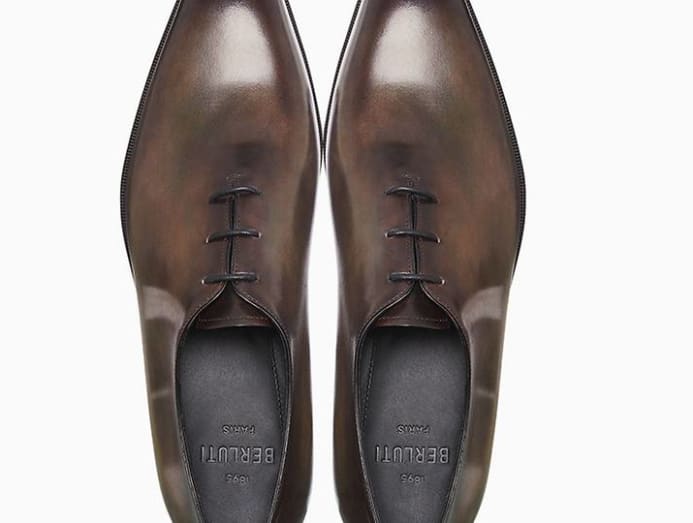 Founded in 1895 by Alessandro Berluti, this Paris-based, Italian leather goods brand crafts shoes that are in a class of their own. Now helmed by Kris Van Assche, Berluti's claim to fame include handsome Derbies and Oxfords coloured in an unmistakable patina. The beautiful ombre effect is achieved by hand by Berluti's artisans and gives the shoes a refined appearance. Berluti is also noted for its "Scritto" engraving, an understated calligraphy borrowed from an 18th century letter that is inscribed into some of its shoes as an exquisite pattern.
JOHN LOBB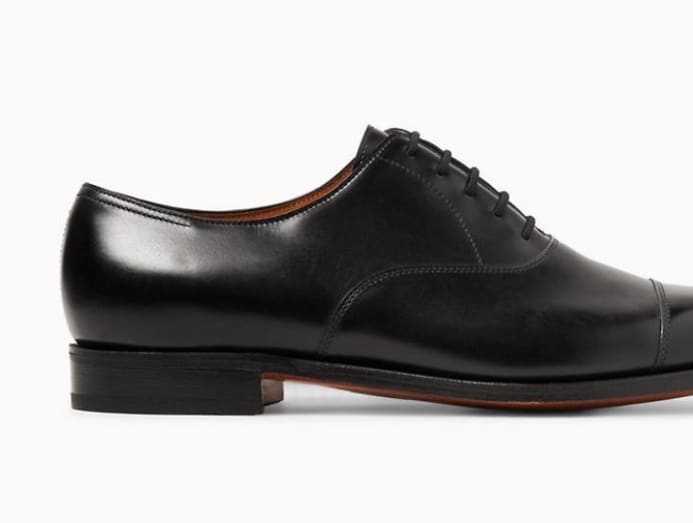 Maybe it's the way the shoe envelops the foot. Or maybe it's the way the leather catches the light – John Lobb's creations exhibit an air of elegance that solidifies the brand's reputation as one of the finest men's shoemakers. Throughout the course of its 150-year history, John Lobb's designs have shod the feet of royals, as well as business and political figures. And with the sleek lines of the shoes achieved using techniques passed down from one generation to another, it's no wonder men of all ages and walks of life are drawn to the footwear. Each pair reportedly takes 190 steps and hundreds of hours to complete. If this isn't dedication to craft, we don't know what is.
CHURCH'S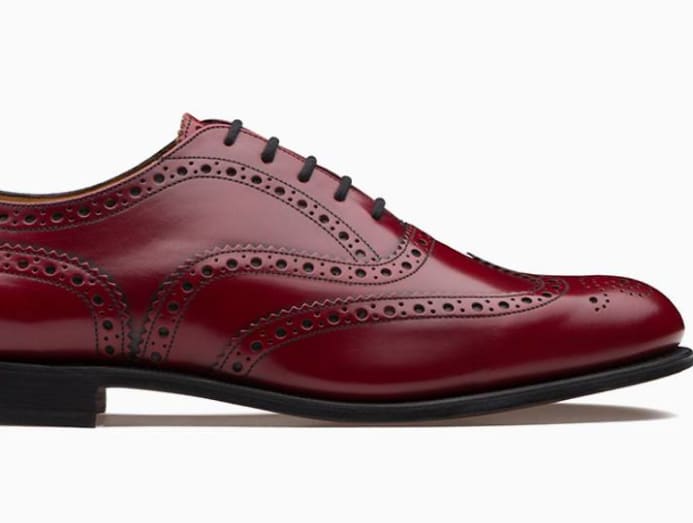 When Englishman Thomas Church first set up a small workshop along Northampton's Maple Street in 1873, little did he know that his eponymous brand will go on to become synonymous with high quality dress shoes that meld timeless design with top-notch craftsmanship. Today, the brand boasts an international network of boutiques. From St Moritz to Singapore, style-conscious men are stepping out in its shoes. Its Oxford brogue shoes, for example, are perennial crowd pleasers. Perfect for formal occasions, the shoes lend themselves well to a tweed suit.
MAISON MARGIELA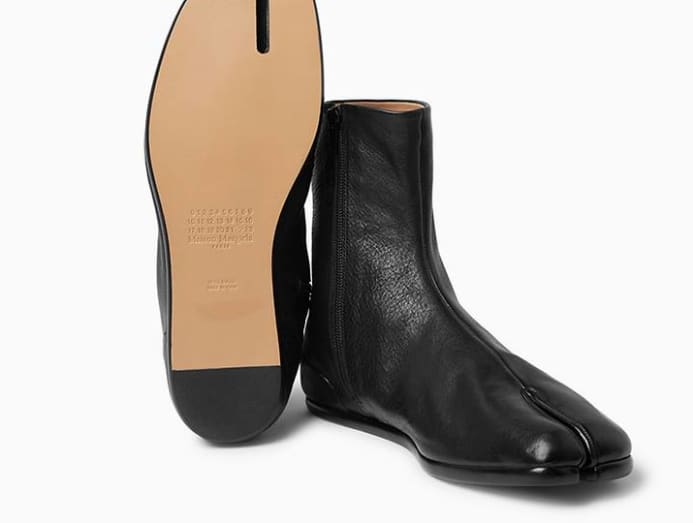 Perhaps no other shoe in fashion has achieved true cult status like the Tabi has. Based on centuries-old Japanese socks and modelled after the Japanese worker's shoe jika-tabi, the footwear made its fashion debut in 1988, when the rule-breaking Martin Margiela presented it as part of his debut collection. Put within fashion's context, the Tabi's split-toe design immediately became a peculiar wonder that elicited either curious stares or an unspoken acknowledgement. Three decades since its induction into fashion's Hall of Fame, the Tabi continues to be one of those rare pieces that will incite conversation no matter the era it is in.
GUIDI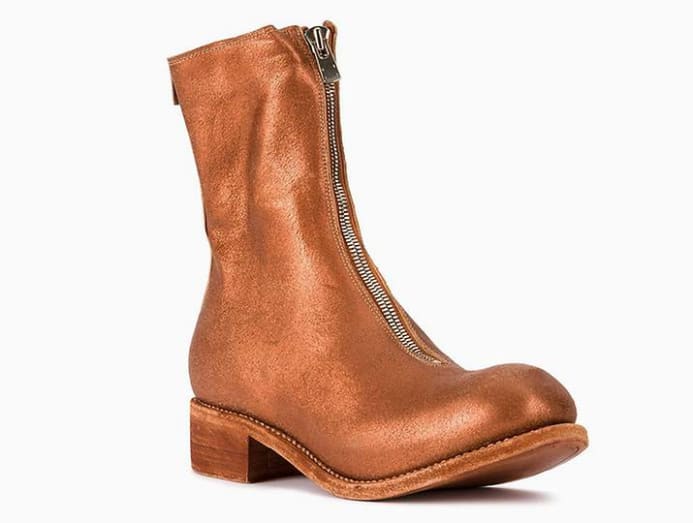 Guidi was established in 1896 as a tannery but it only began producing shoes in 2004 after Ruggero Guidi (he runs the family business) began crafting versions of beat-up worker's shoes and hiking boots he'd collected. His hobby eventually metamorphosised into a shoemaking business that eschews mass production techniques to focus on tradition and craftsmanship. A rugged boot with a front zip detail is easily the star product in Guidi's line-up of well-crafted leather footwear.
COMMON PROJECTS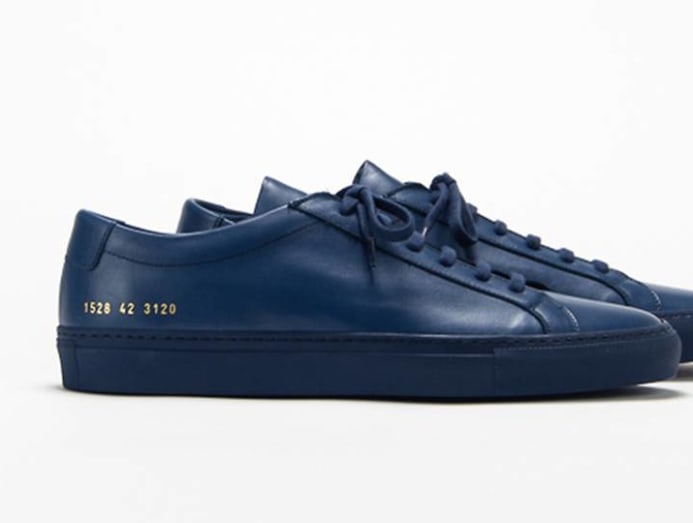 The brainchild of former magazine art director Peter Poopat and brand consultant Flavio Girolami, Common Projects is an American brand renowned for its minimalist sneakers. The understated and fuss-free designs reference popular styles such as the Converse Chuck Taylor and the Adidas Stan Smith, but elevated through the use of top-quality materials such as Italian nappa leather. In lieu of a logo, a discreet series of gold numbers stamped above the sole has become the brand's most distinctive feature.
MOONSTAR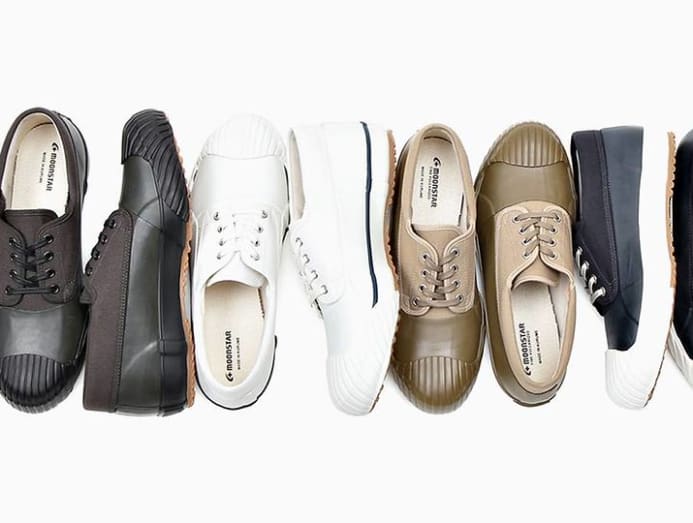 MoonStar's half-canvas, half-rubber sneakers embody the pride the Japanese have for their craft. The brand operates out of Kurume, a city on Japan's Kyushu Island, and employs a trial-and-tested procedure to manufacture the vulcanised rubber outsoles that give the shoes their unique look. The sneakers don't just look good, they're functional too. Thanks to their waterproof quality, they're touted as an all-weather essential perfect for your off-duty style.