The good and the wacky from the 2023 Met Gala red carpet
All that bewitched, bothered and bewildered at the 2023 edition of the Met Gala.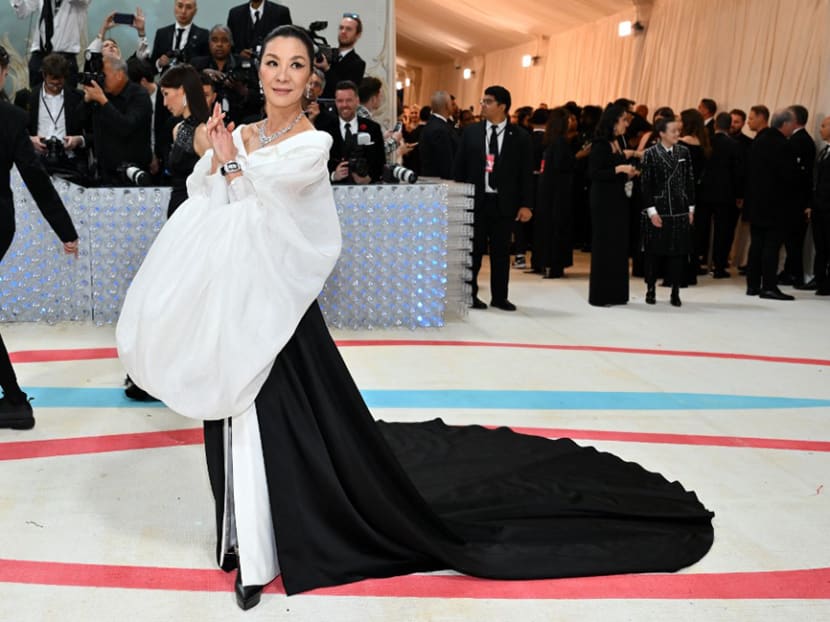 Not many of you will care that the Met Gala, also known as the Costume Institute Benefit, started its life in stately (if dusty) dignity as the annual fundraising event benefiting the Metropolitan Museum of Art's Costume Institute in New York City; However, to appreciate fully the significance of what you're seeing, some context is essential.
The first Met Gala was in 1948, conceived by publicist Eleanor Lambert, to raise funds for the newly established Costume Institute. That long-ago gala was a midnight dinner with a modest US$50 price tag, and took several years before it registered on the social calendar. The iconic Diana Vreeland, who was the Special Consultant to the Costume Institute at the Metropolitan Museum of Art from 1972 to 1989, transformed the charity into a semblance of the spectacle it is today. Vreeland made the Costume Institute into a world-renowned centre for fashion history by staging unforgettable shows such as the 1973 exhibition The World of Balenciaga.
Vreeland, who co-chaired the Met Gala in the 1970s, established the event as glamorous, taking on her dramatic flair, and her magpie passion for the bold and the bizarre, shaping the event into an annual American fashion extravaganza.
Then came Anna Wintour who became synonymous with this event, for having been its co-chair since 1985, and who has used her influence as editor-in-chief of Vogue to shape the event into the world's most important red carpet, upstaging even the Oscars.
Under Wintour's leadership, the Met Gala has become one of the most important event not only on the fashion calendar, but also on the entertainment radar, with fashion royalty, celebrities and the other professionally-famous, clamouring for an invitation every year on the first Monday in May. At US$50,000 a head, this event has raised millions of dollars for the Costume Institute.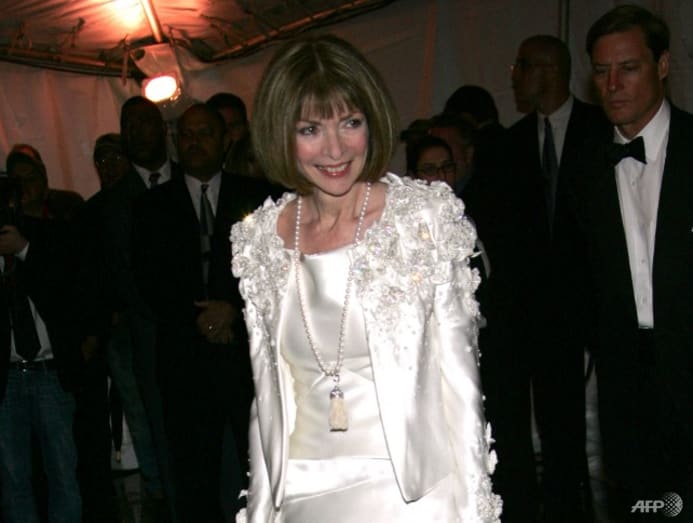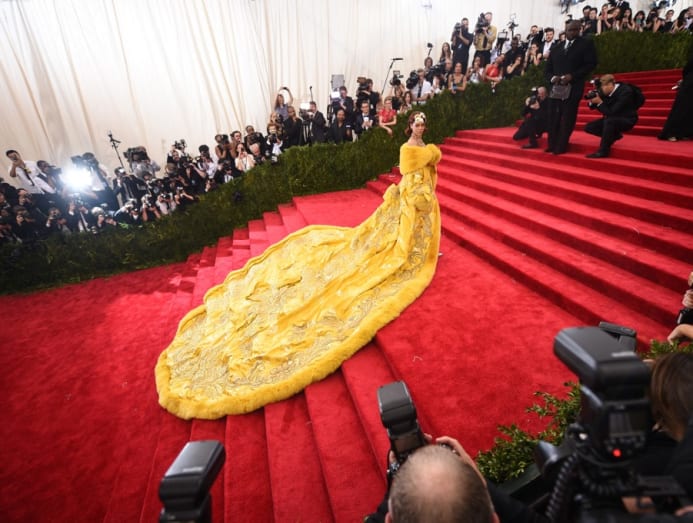 Like Vreeland, Wintour works closely with the Costume Institute curators to set an annual theme for the gala that is both relevant to the museum's collections and exciting for the fashion industry. Recent hits such as China: Through the Looking Glass and Camp: Notes on Fashion, have inspired some of the most eye-searing of red carpet moments in recent years, even for a generation quite inured of eye-searing fashion. This year promised to be a more tasteful event, since its theme, based on the Costume Institute's retrospective Karl Lagerfeld: A Line of Beauty, is a tribute to the life and career of Karl Lagerfeld, the sublimely erudite polyglot, supremely refined couturier and wit, who famously transformed some of fashion's most famous houses. Lagerfeld made Chanel the Chanel that the world recognises and loves in the decades he served as its creative director, until he died in 2019, at age 85, at the helm of Chanel and Fendi.
Which can't explain some of these terrifying visions.
CARNIVAL KARL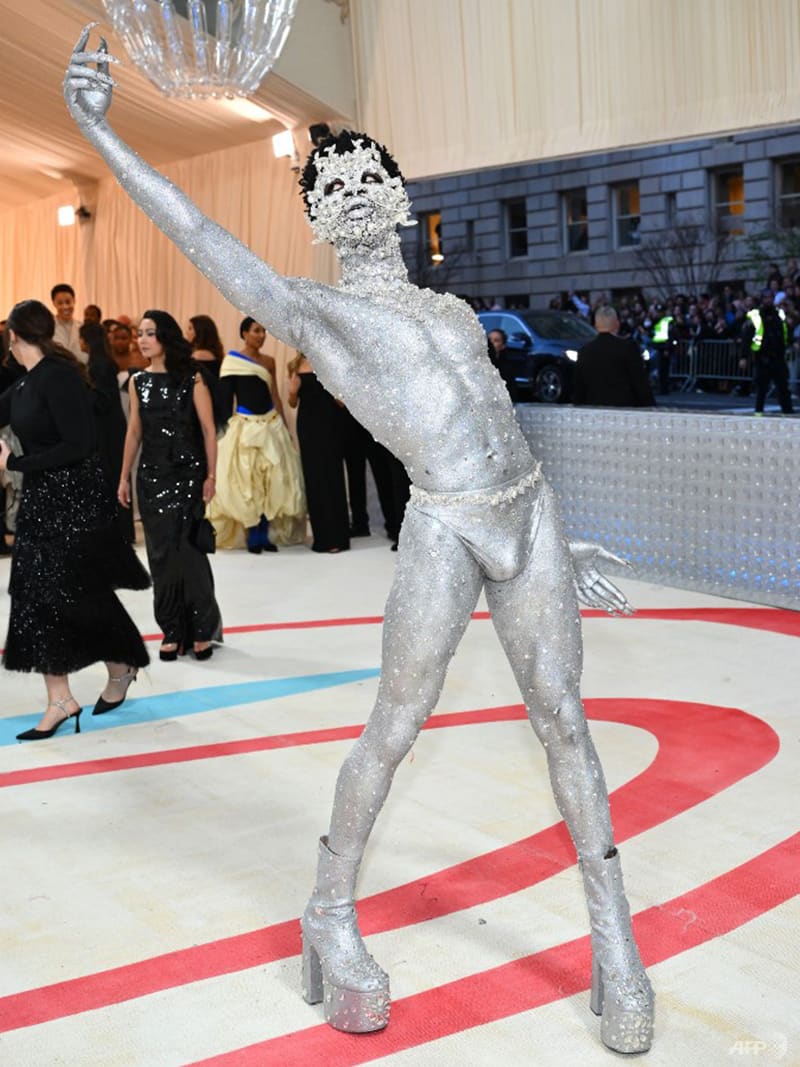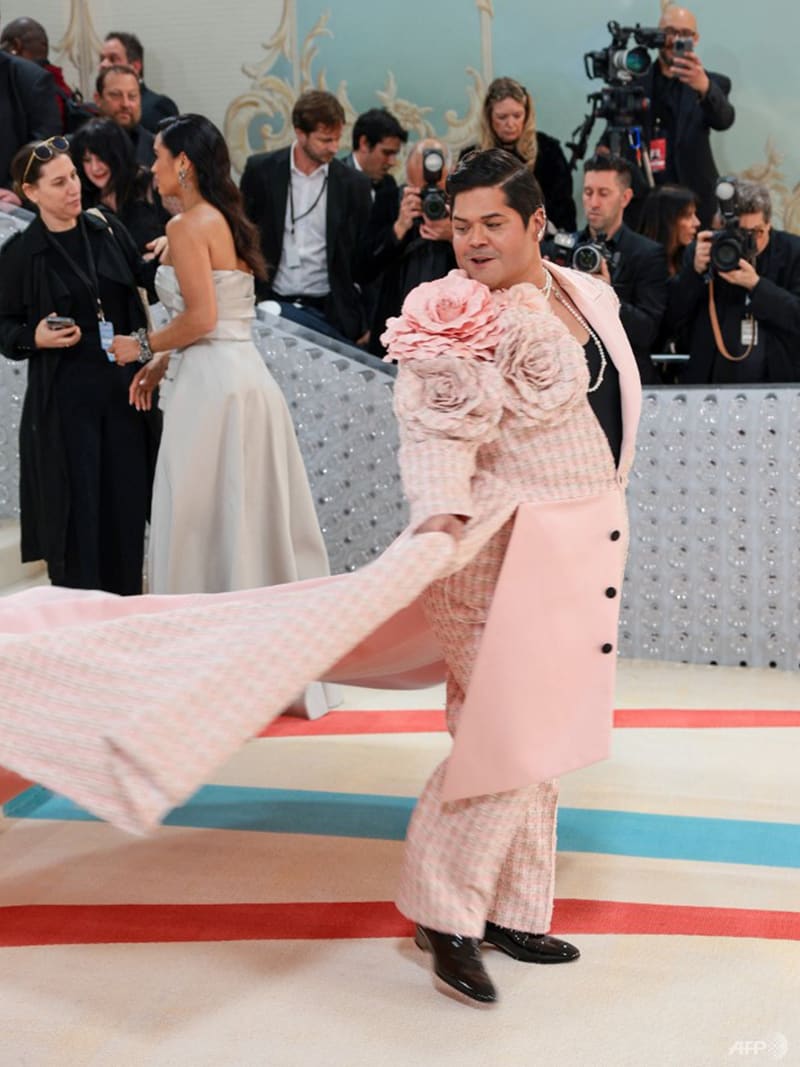 Lil Nas X wore what appeared to be a sliver of silver fabric and silver body paint, and as a last-minute effort to add interest glue-gunned embroidery, and diamante bagatelles on, and wore a mask straight out of a Jean Cocteau movie. Perhaps that latter was the Lagerfeld connection. Harvey Guillen's bustled jacket with Little Shop Of Horrors camellias have all the signature clunkiness of all of designer Christian Siriano's creations.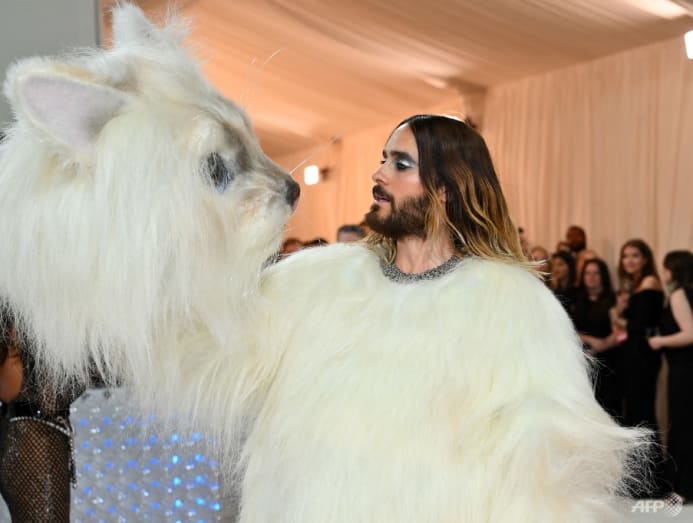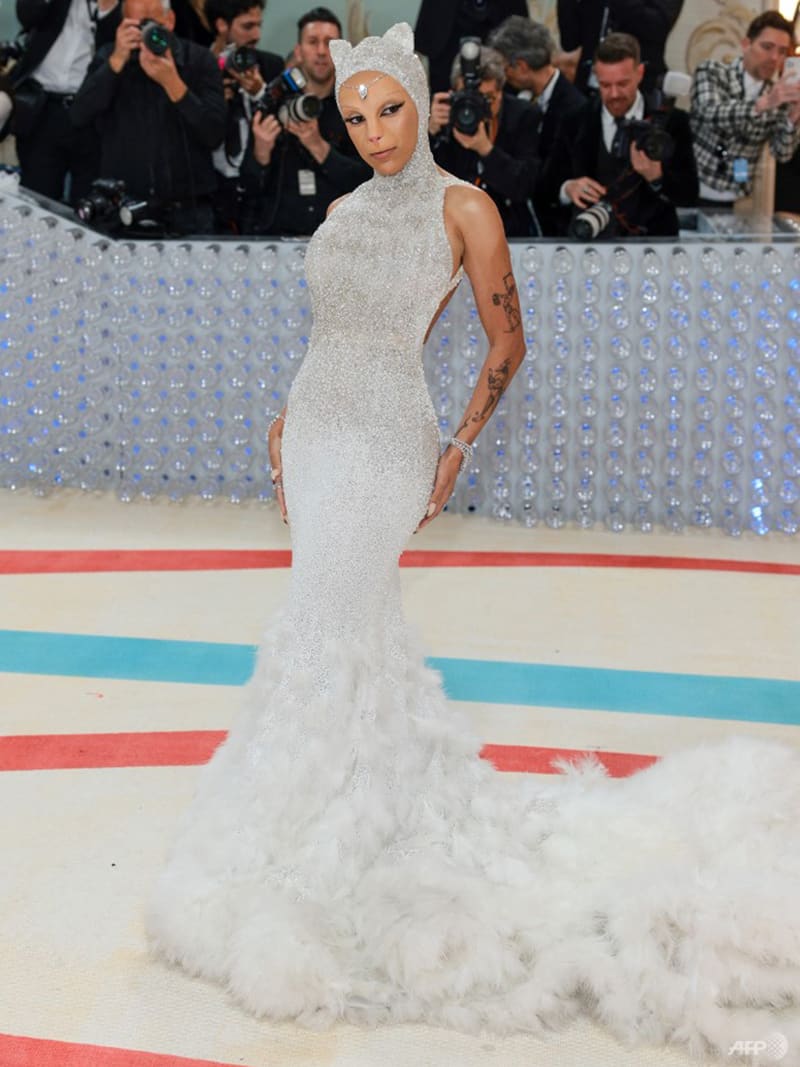 Jared Leto, as a giant Choupette (Karl's beloved pet who inherited a vast fortune) and Doja Cat with facial prosthetic to made her look like something out of the musical Cats.
There was a male Chanel "bride" (Alton Mason) in an exotic lace body, and a staircase-long beach towel of a train with Lagerfeld's face traced out in fuzzy outline.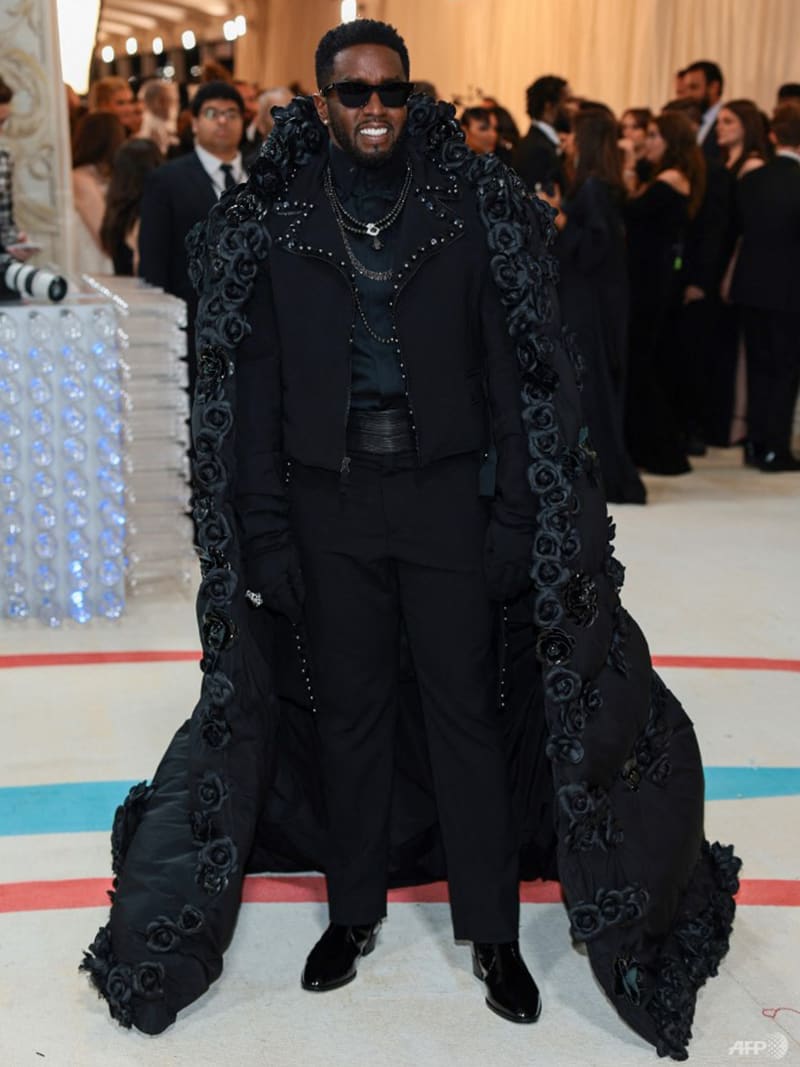 Sean "Darth Vader" Combs in a grim leather and camellias get-up of his own design.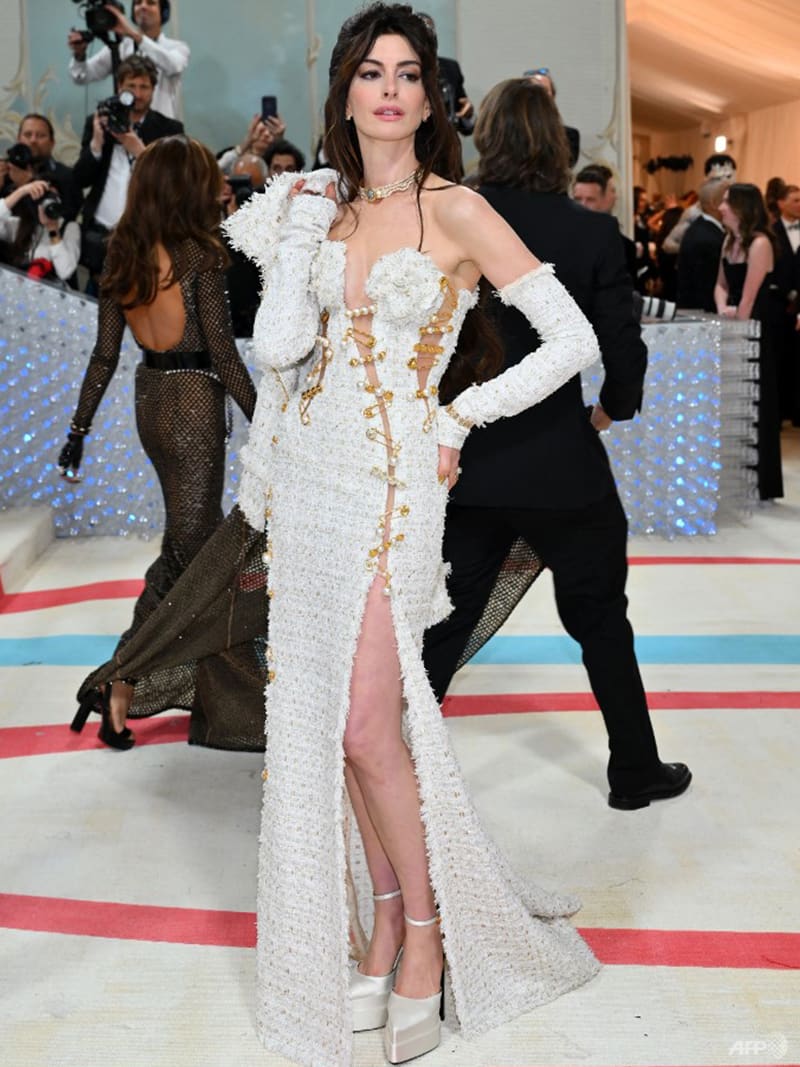 Anne Hathaway, who has never put a fashion foot wrong went the whole hog this time with the Chanel tweed/Versace safety pin dress mashup. It was smash, or was it a mash?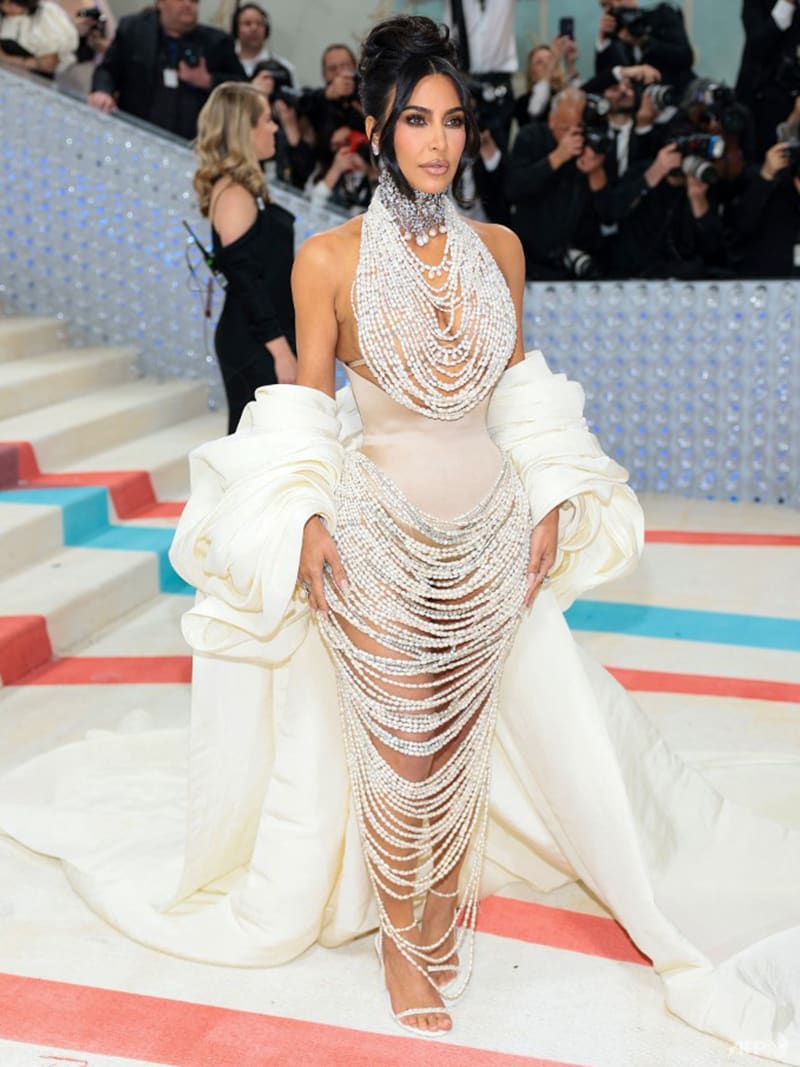 To top the disasters off, Kim Kardashian in loops of Schiaparelli-draped freshwater pearls. Reportedly 50,000 of them. The entire effect was less Venus Rising From The Sea than pure unhinged bivalve.
Whatever would they wear next year?
GOOD KARL
The entire rather droll proceedings were enlivened by a strong showing from the Asian celebs: Michelle Yeoh looked every inch the Hollywood Queen instead of a Hong Kong tai tai, as is her wont; it's all about the upsweep, and the archival Karl Lagerfeld gown that looked vaguely Korean period drama.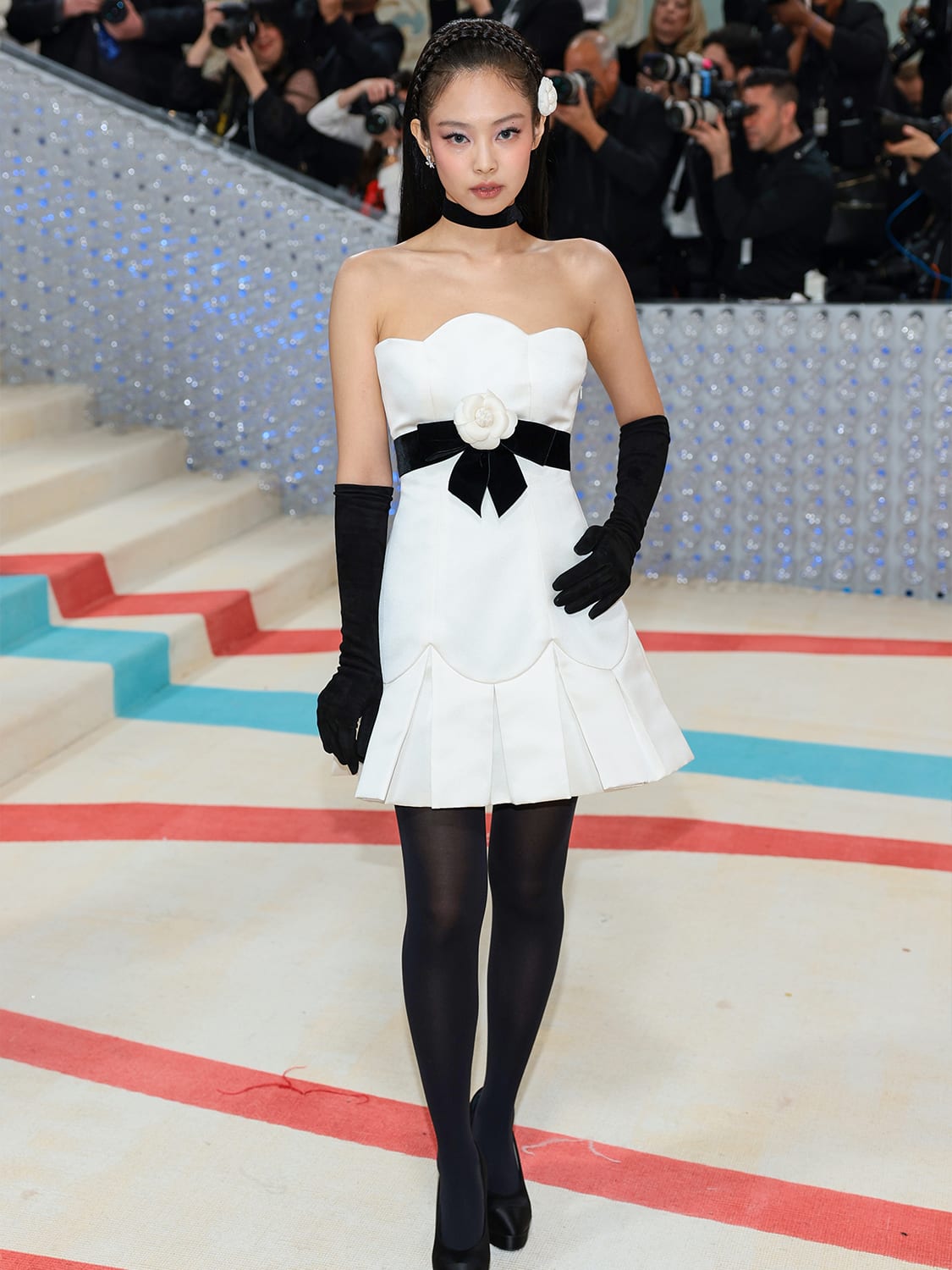 Pop queen Jennie Kim from Blackpink, made the Chanel archival bustier mini look Hello Kitty cute, a talent not to be sniffed at – maybe that's the quality that made her the last face of Chanel that Lagerfeld personally anointed.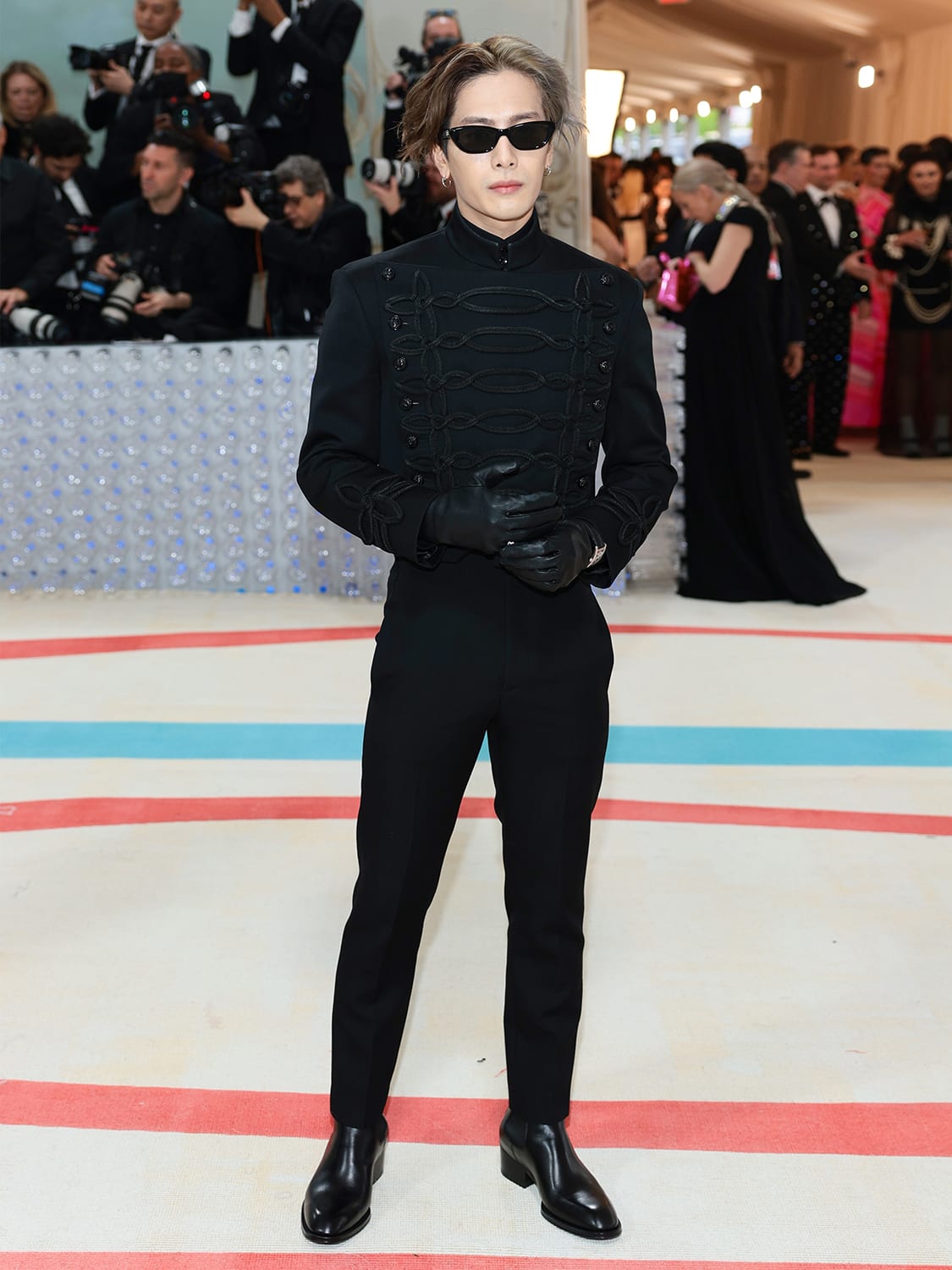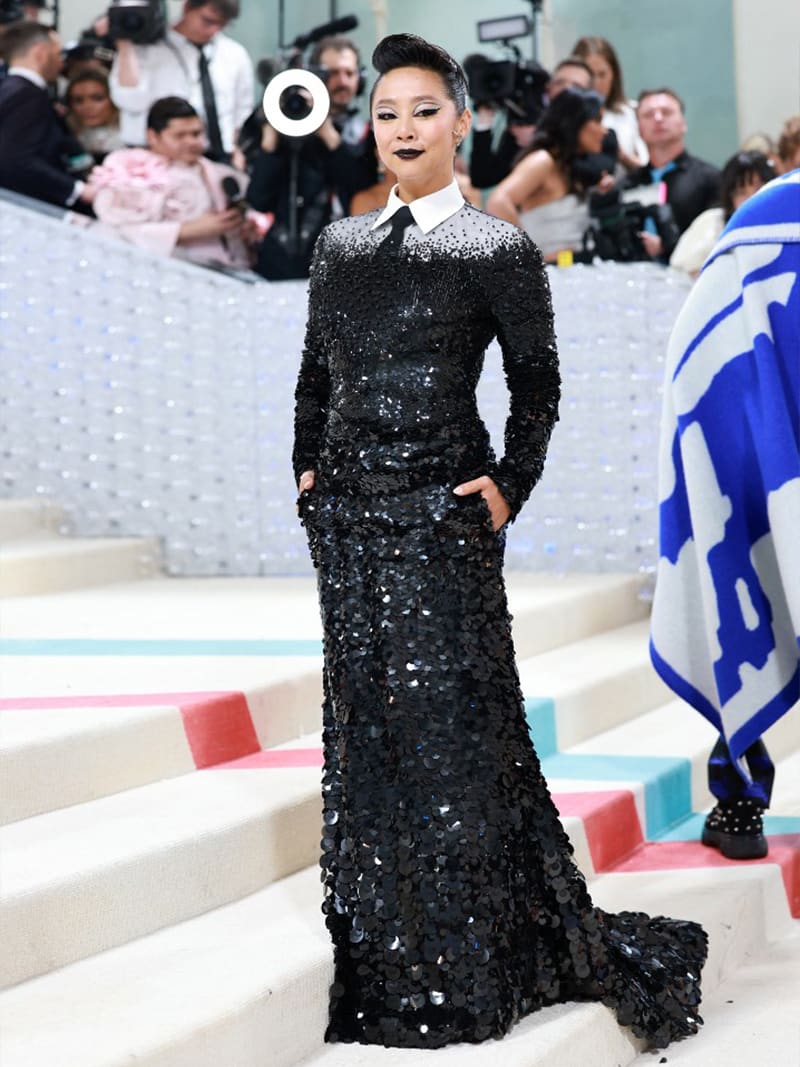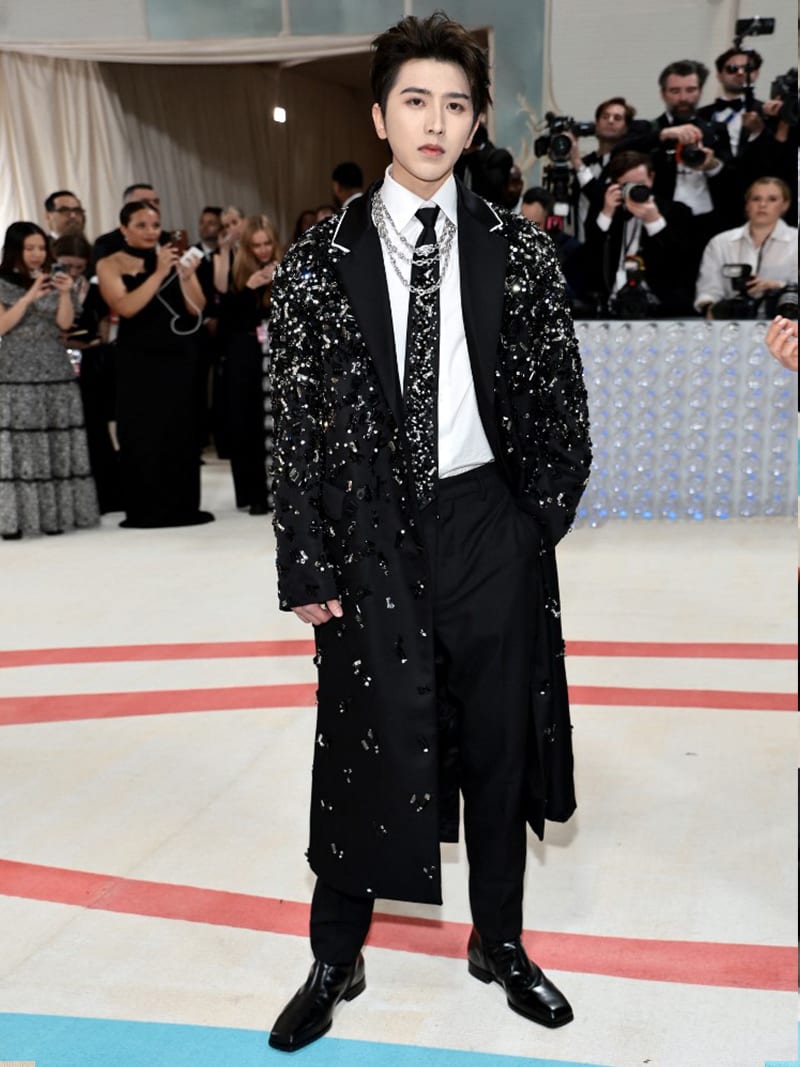 The unstoppable Jackson Wang brought some zing to his custom-made Louis Vuitton toy soldier look – a tad subdued but you can still hear the fans screaming. Chinese musician Cai Xukun looked smart and spiffy in a beaded coat and tie, while Stefanie Hsu looked sophisticated in a Valentino number (all Valentino numbers are sophisticated. All.)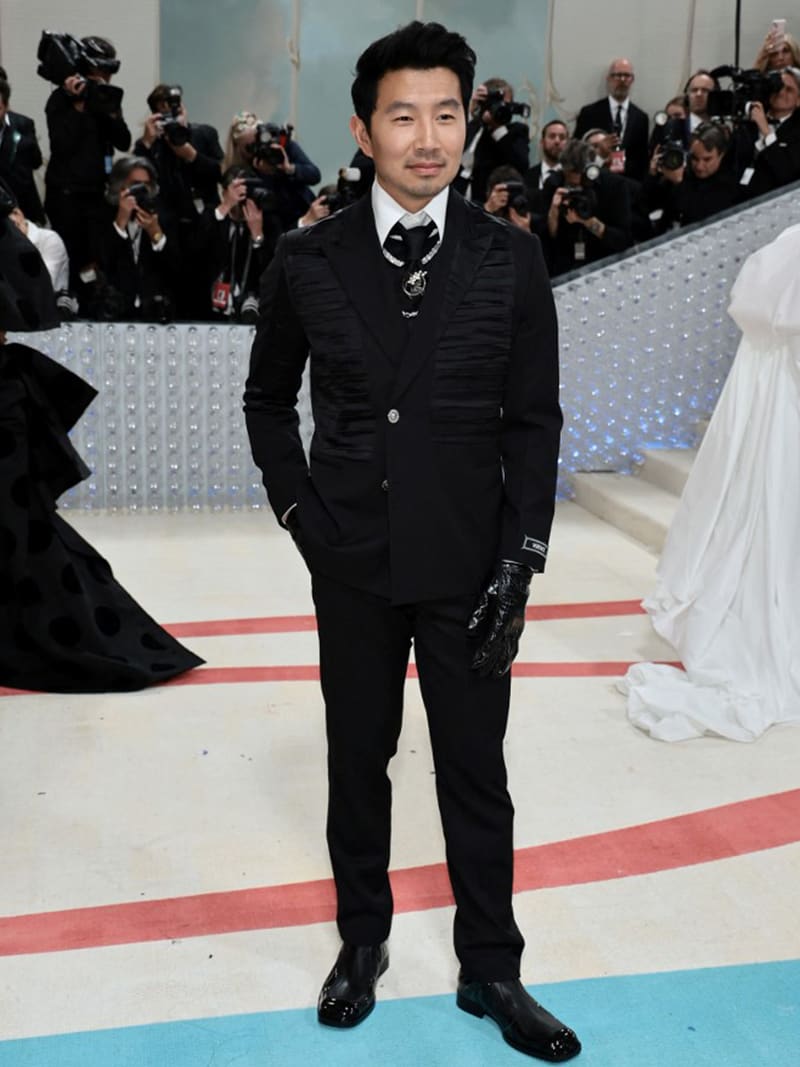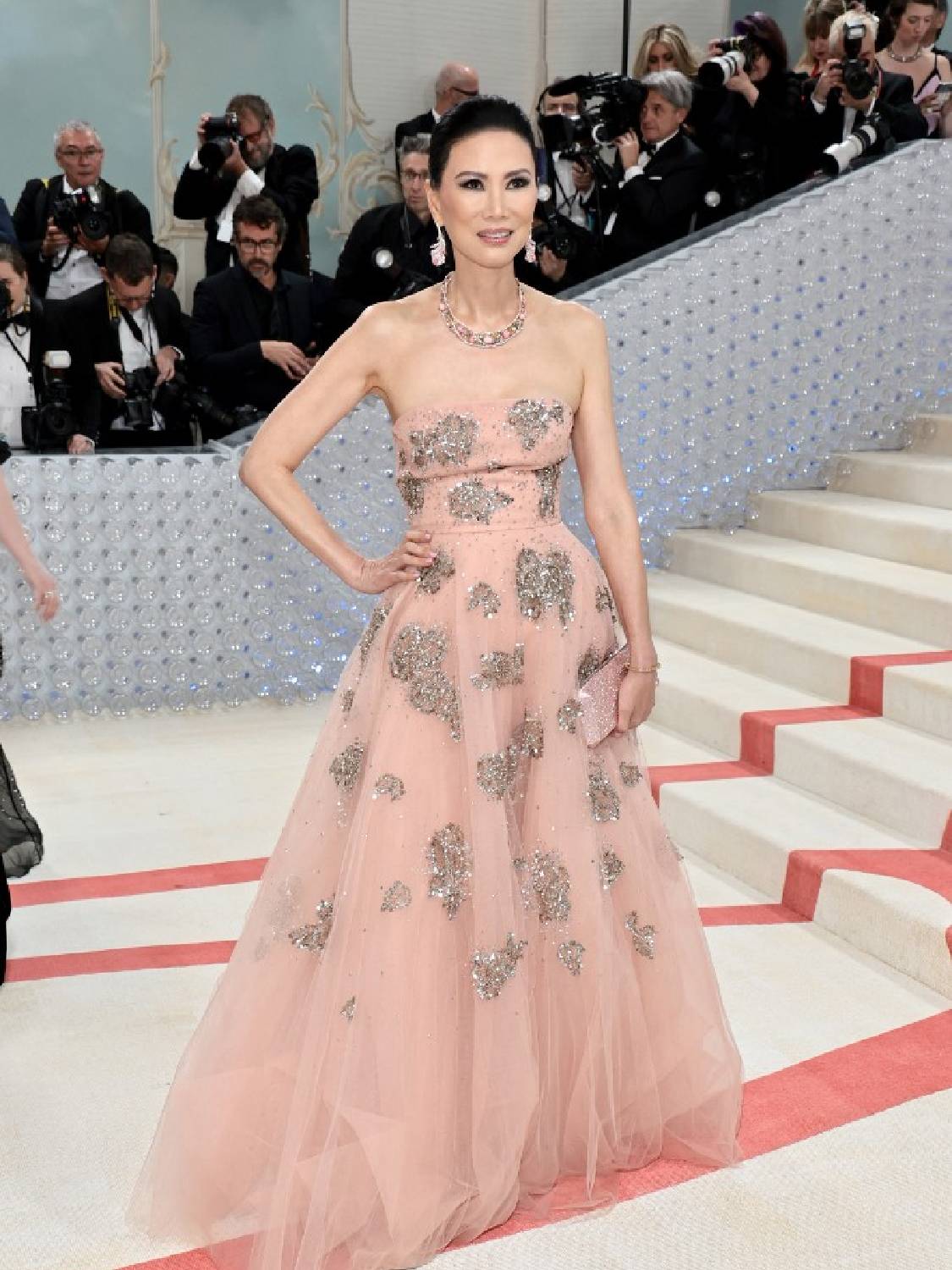 Ke Huy Quan in Dior, and Simu Liu in Versace suits did their best Lagerfeld impersonations and that went swell. Even Wendi Murdoch looked peachy in a fluffy blush ballgown which recalled a bit of Patou in shape and embellishment and Chloe in shade.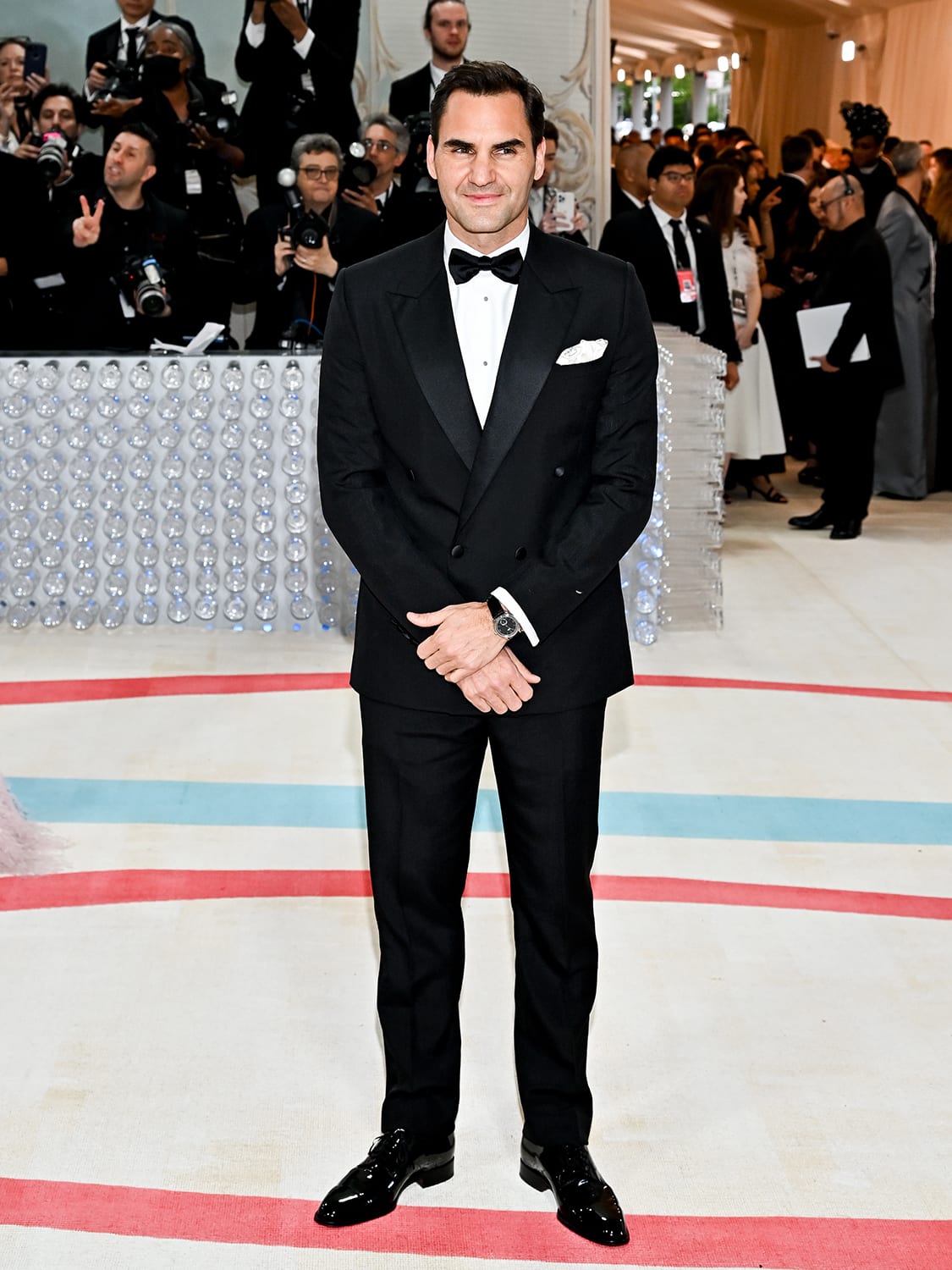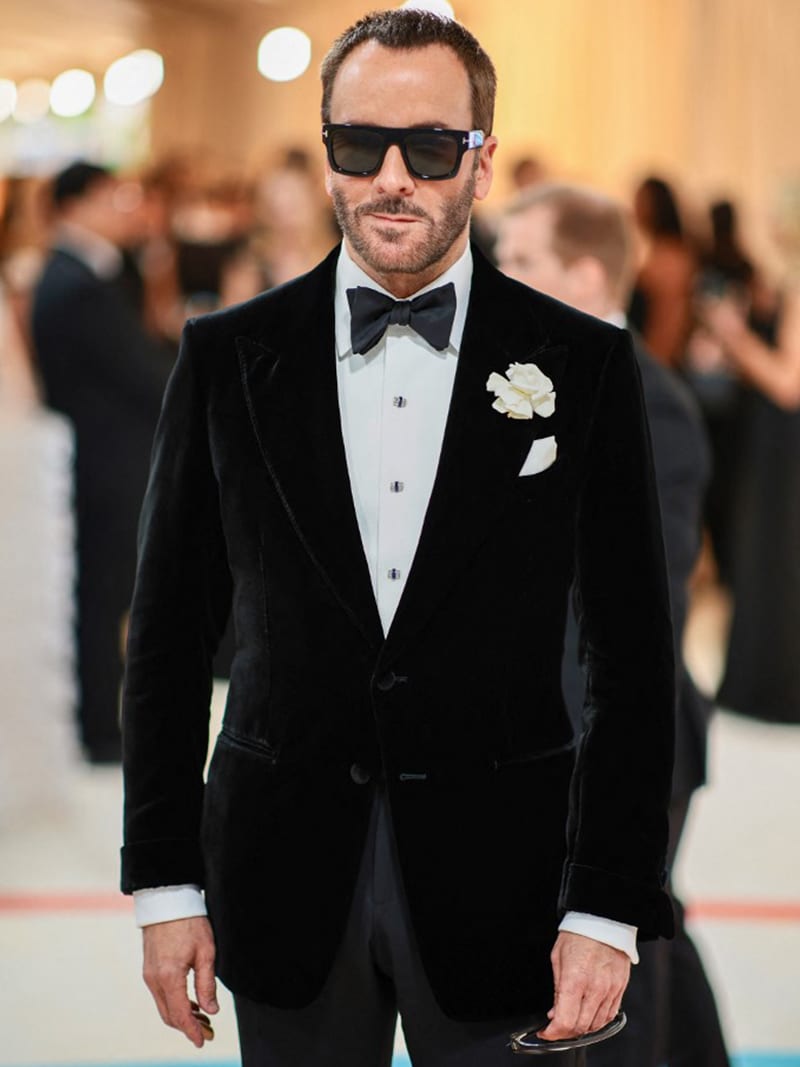 There's always something reassuring and inspiring to see a man in a good suit: Met Gala co-chair Roger Federer wore an elegant Dior suit; Tom Ford, eternally dapper and sharp and Bill Nighy (newly minted as Anna's consort) was stylish in a sublime midnight blue suit.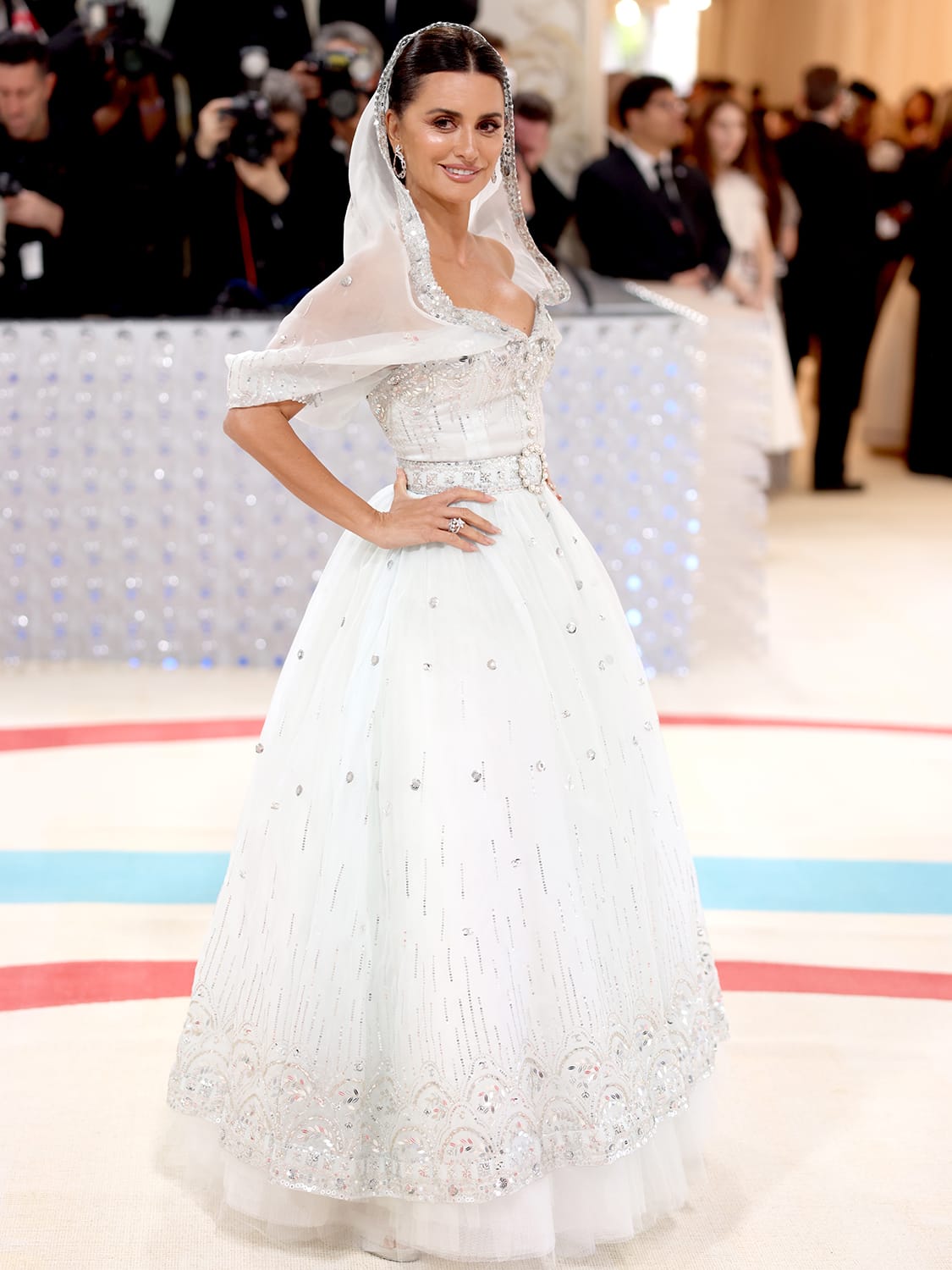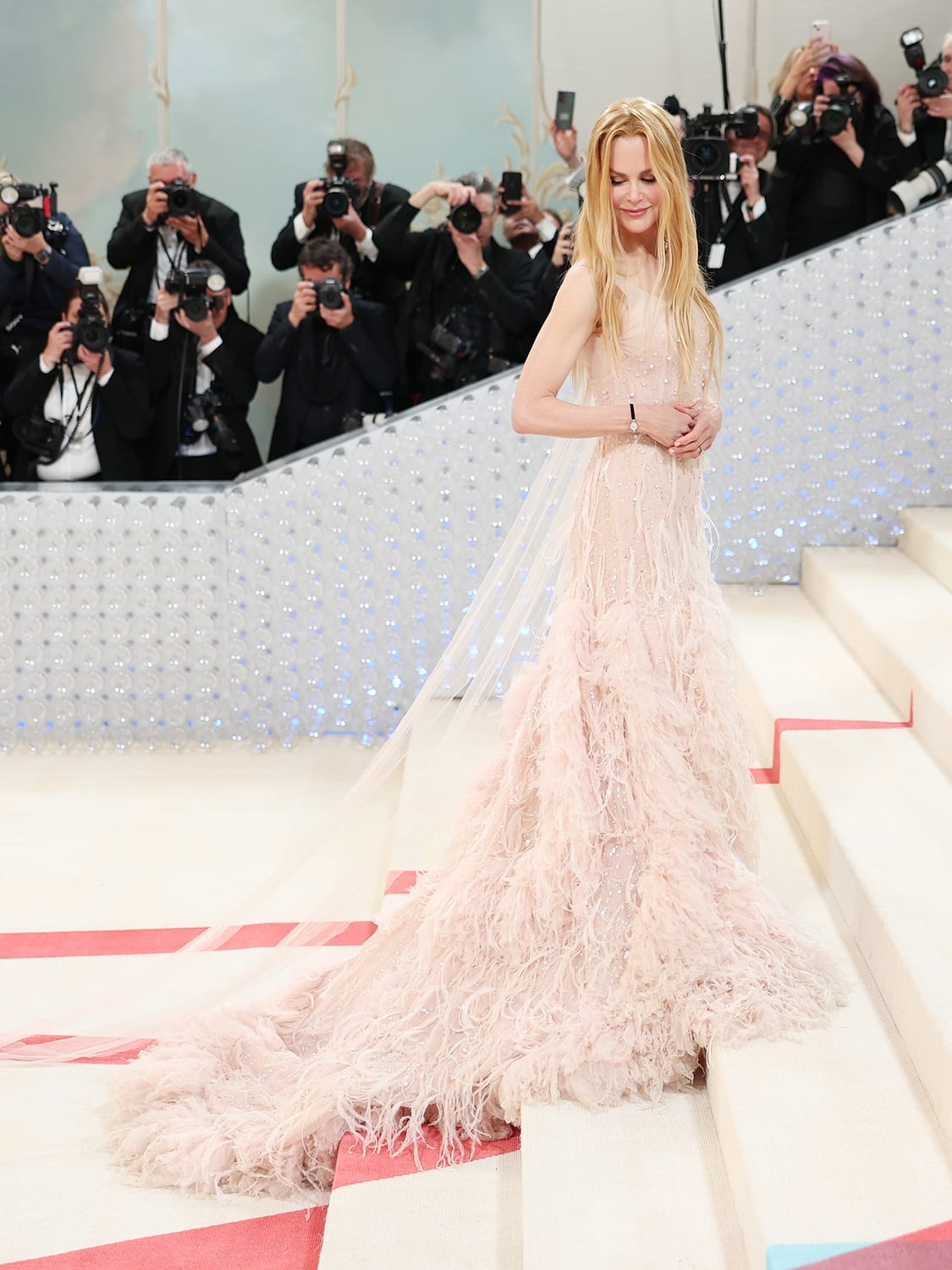 Most ravishing of all were the great beauties that Karl made greater: Penelope Cruz in a mint archival Chanel looked like a Goya infanta, while Nicole Kidman arrived in a feathered blush gown from the iconic Chanel No 5 commercial directed by Baz Luhrmann (only missing Rodrigo Santoro).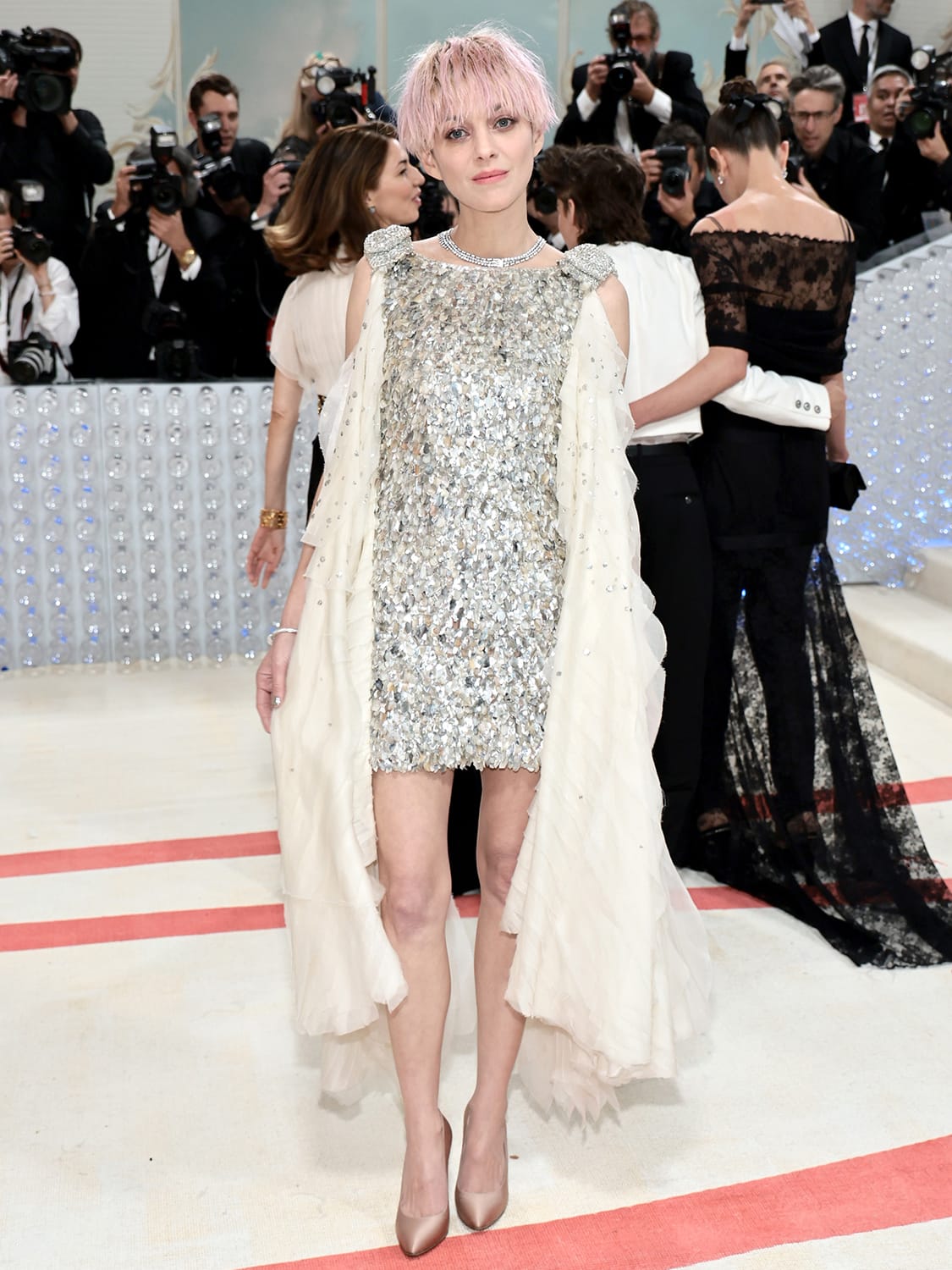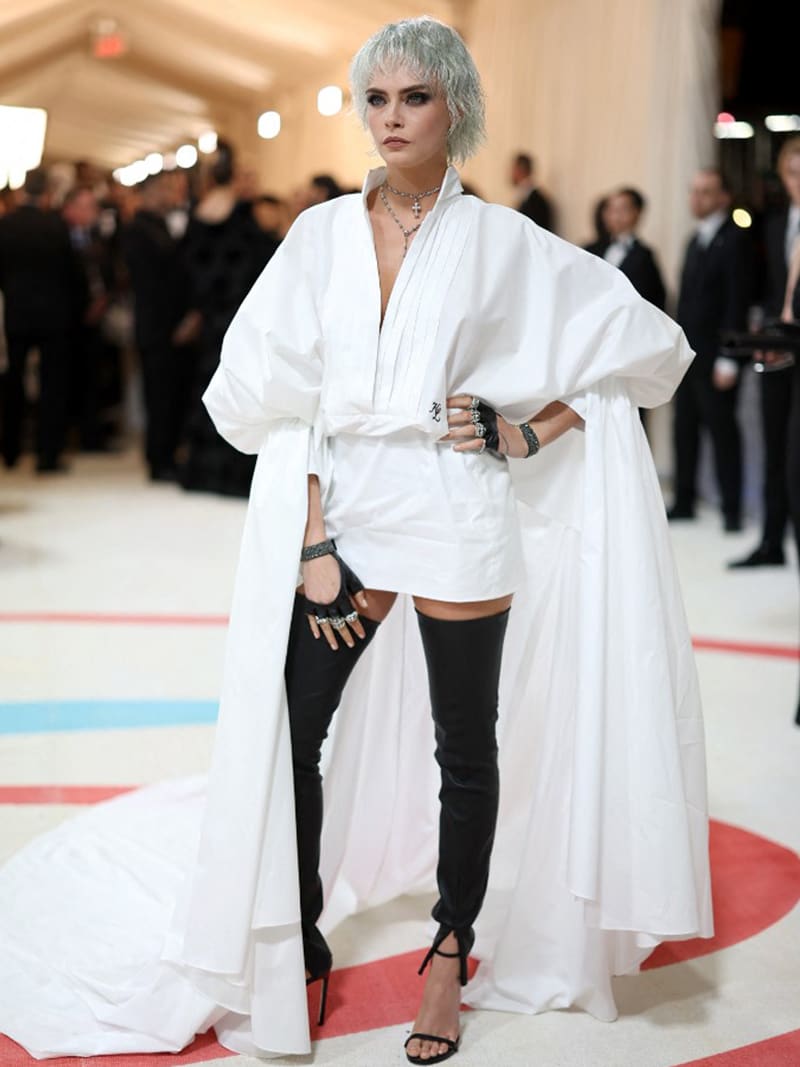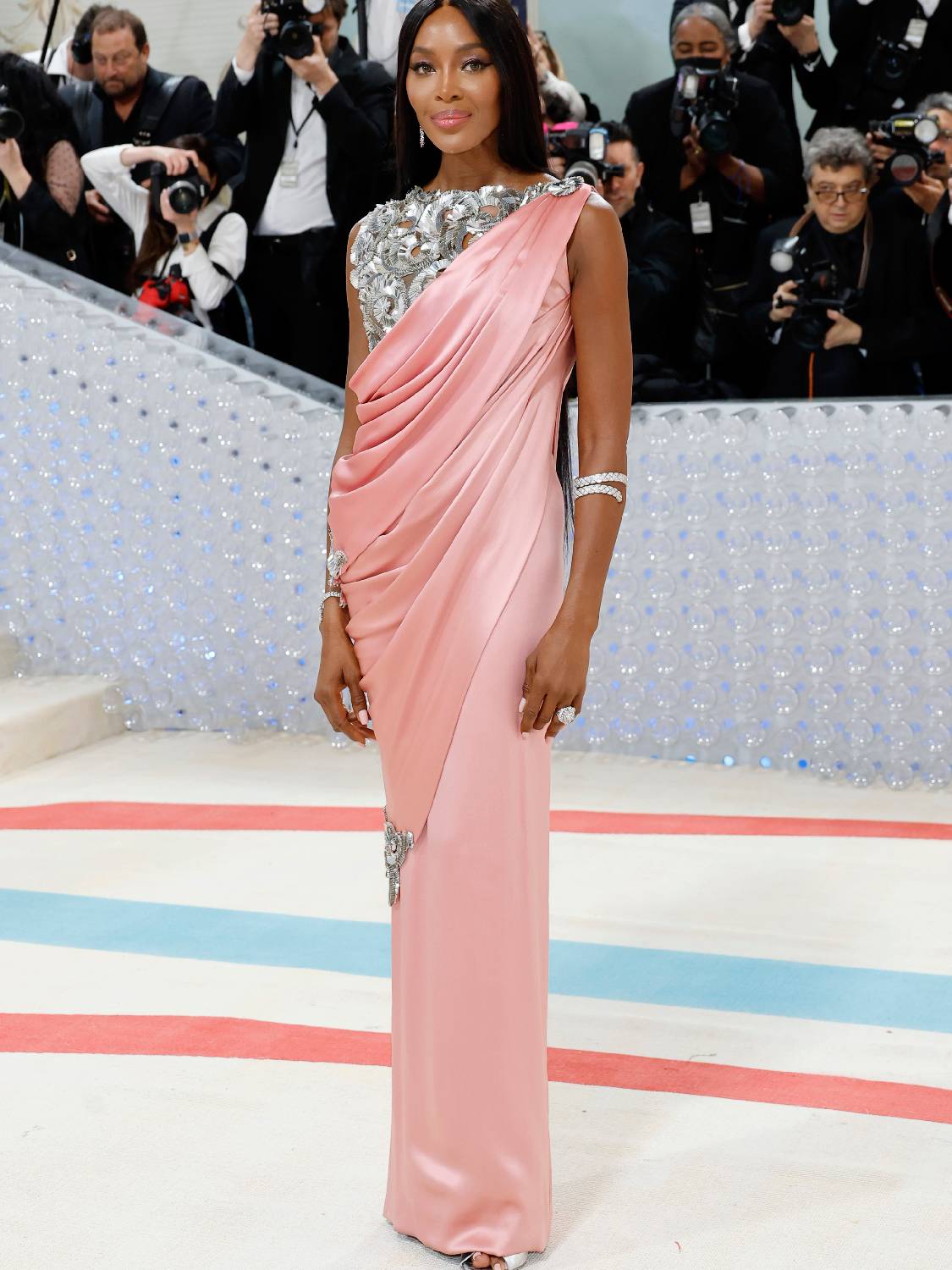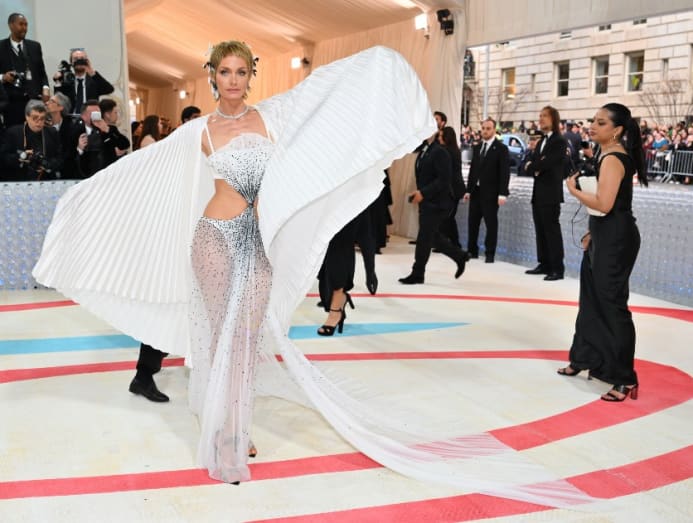 Marion Cotillard looked quite gamine with pink hair and supermodel Gisele Bundchen, another Chanel No 5 girl, wore a white vintage Chanel column. Model Karen Elson looked stunning with the sheer midriff and a train trailing camelias, while Cara Delevingne was inspired by Lagerfeld's personal style, wore fingerless gloves and her take on a crisp white shirt. Naomi Campbell looked resplendent in a sari Chanel look and fellow supermodels Amber Valletta and Carla Bruni fluttered fans ala Karl.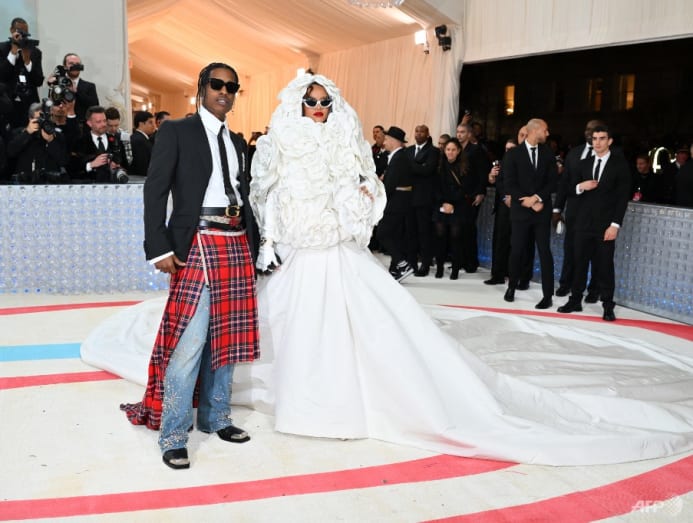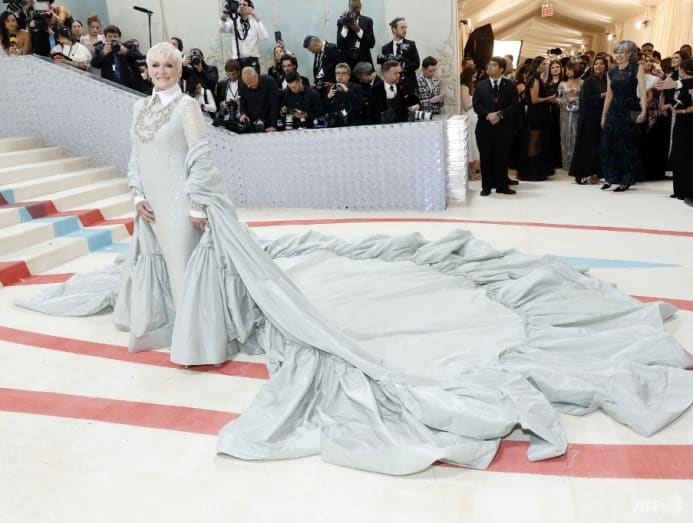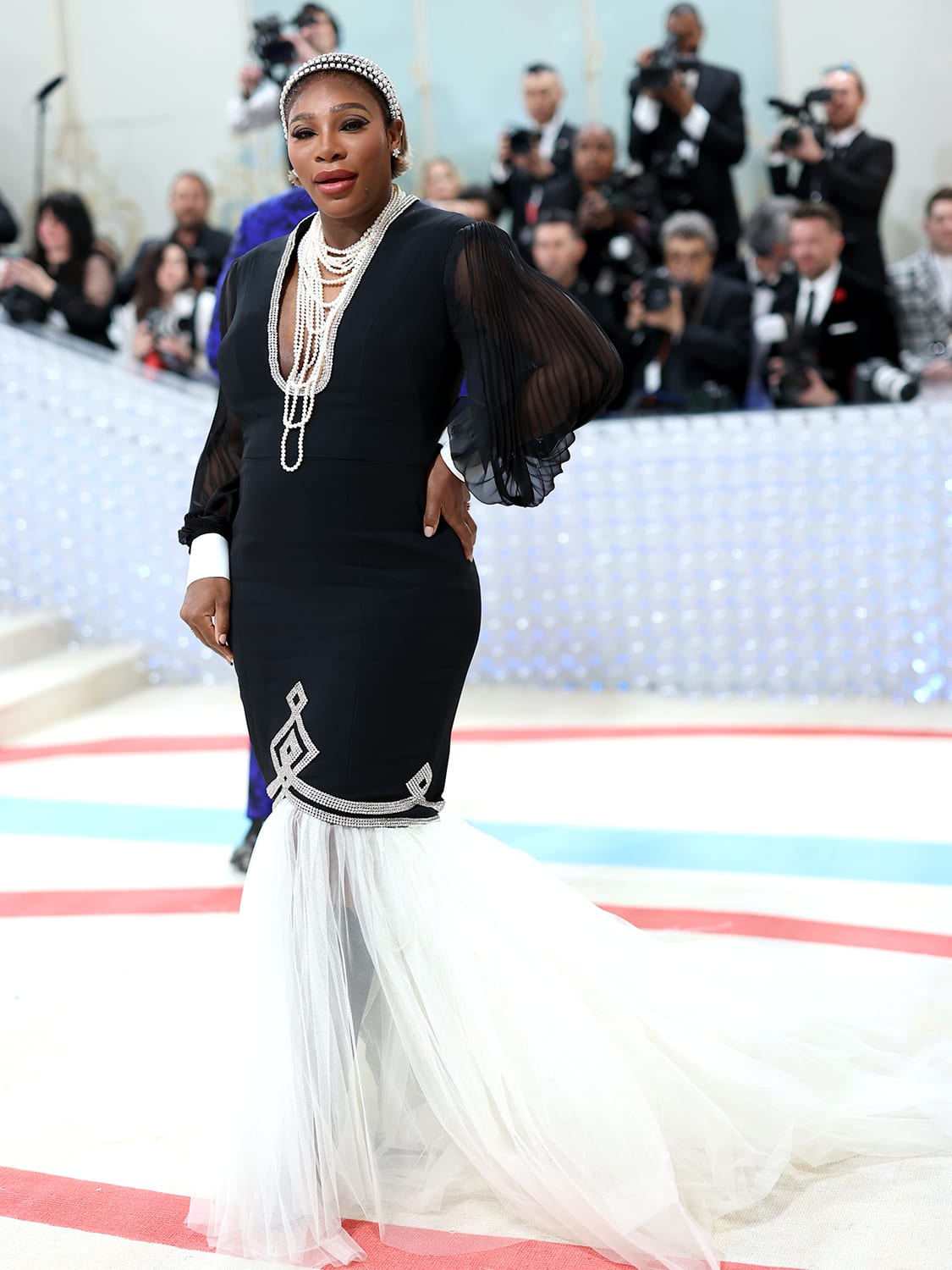 Last but not least, the queens of the night: Music royalty Rihanna (with A$AP Rocky) looked like a completely modern bride – in a cloak of camelias. Glenn Close looked resplendent in Erdem and Serena Williams looked regal – like a Tudor Queen – in Gucci. And of course, Anna Wintour, the queen of all she surveys – in Chanel, of course.