A pair of sneakers worn by Michael Jordan sells for record US$615,000
Described as a "one-of-a-kind" artifact, a shard of glass still remains embedded in the sole of the left shoe from when the basketball legend shattered a backboard after a dunk.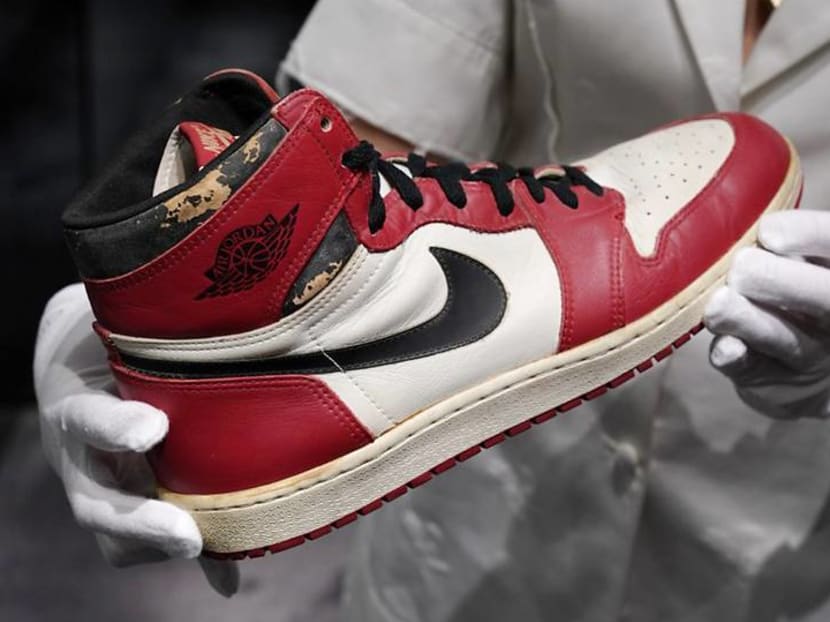 A pair of Nikes worn by Michael Jordan has broken the record for the most expensive sneakers ever sold at auction, fetching US$615,000 (S$840,653). The autographed Nike Air Jordan 1 shoes were used by the basketball star back in 1985 during an exhibition game played in Trieste, Italy, according to Christie's.
Interestingly, a shard of glass remains embedded in the sole of the left shoe, a byproduct of a backboard shattered by a Jordan dunk. Christie's described the high-tops as "a one-of-a-kind Michael Jordan artifact". However, it sold below pre-auction estimates of US$650,000-US$850,000.
The sneakers were part of a wider online auction of Jordan sneakers from his Chicago Bulls days. After a two-week bidding period, nine lots sold for a total of US$931,875, Christie's said. Only two lots were not sold.
Three months ago, a Nike Air Jordan 1 pair from Jordan's rookie season sold for a then-record of US$560,000 at a Sotheby's auction. Christie's 1985 pair now holds the new record.