A handbag for ants? Louis Vuitton-inspired microscopic bag sells for over S$85,000 at auction
The tiny handbag, created by art collective MSCHF, is modelled after Louis Vuitton's OnTheGo tote, but can only be seen under a microscope.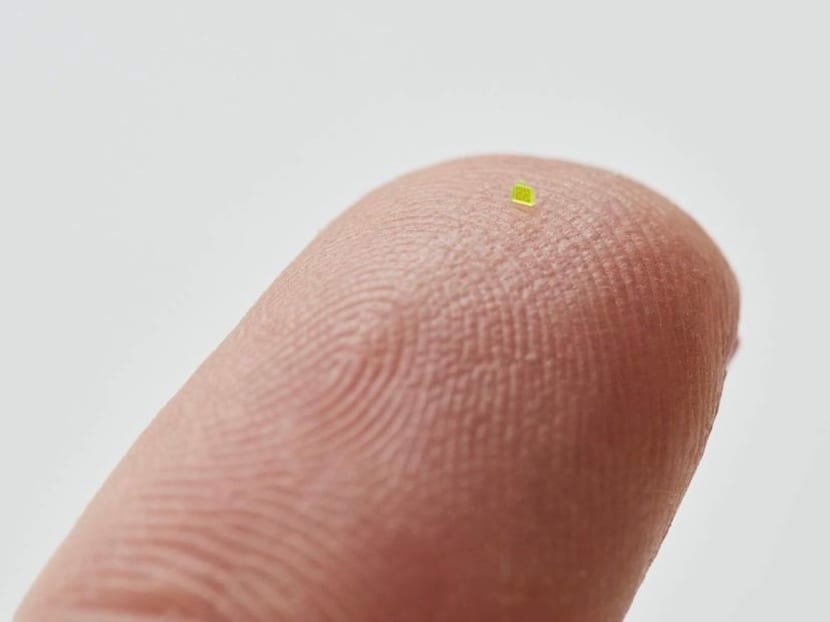 There are mini bags – and then there are teeny tiny ones. A handbag so small, it requires a microscope to be seen has sold for over US$63,000 (S$85,366) at an auction.
Measuring at less than 0.3 inches wide, the neon green bag is modelled after Louis Vuitton's famed OnTheGo tote, and even bears the brand's signature monogram. It was created by New York-based art collective MSCHF, the same company behind the Birkinstocks – Birkenstock sandals made from Hermes Birkin bags – released in 2021.
In an Instagram post, MSCHF described the bag as "smaller than a grain of sea salt and narrow enough to pass through the eye of a needle, this is a purse so small you'll need a microscope to see it".
The Instagram post garnered some cheeky reactions. "Finally a bag that fits all this cash", read one comment. "Can I pay with micro dollars for that?" wrote another.
MSCHF told the New York Times that the bag was created for musician Pharell Williams, who is now the creative director of menswear at Louis Vuitton. "Pharell loves big hats, so we made him an incredibly small bag," Kevin Wiesner, the chief creative officer of MSCHF, told the publication. However, MSCHF did not ask permission from Louis Vuitton to use its logo.
The bag is positioned as a commentary on the impracticality of the ever-shrinking size of luxury handbags. "I think 'bag' is a funny object because it derives from something rigorously functional," Wiesner said in an interview. "But it has basically become jewellery."
The bag was sold by online auction house Joopiter, which is founded by Williams. According to Joopiter, it went for US$63,750.