Spreading Mid-Autumn cheer? Here are 5 gift ideas that are not mooncakes
While mooncakes may be the de facto gift for the Mid-Autumn season, here are some alternative ideas from Chinese luxury lifestyle brand Shang Xia.
The Mid-Autumn Festival is just around the corner, with this year's celebration falling on Oct 1. Traditionally, mooncakes are given as gifts to friends, family and clients during this season. But if you're looking for non-mooncake items, take inspiration from Hermes-backed luxury brand, Shang Xia.
BRIDGE TEA SET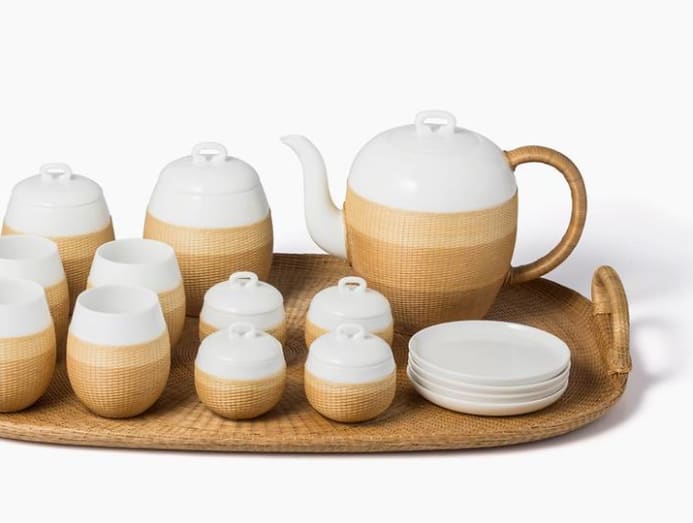 Shang Xia's founder Jiang Qiong Er believes that conversations over tea is the perfect way to bring family together. This Bridge Tea Set (from S$4,588) was designed to highlight the connection an intimate tea ceremony can bring.
Two precious materials – porcelain and bamboo – are used to craft the set. The porcelain is handmade from high-quality white clay and fired at temperatures above 1,300°C. The bamboo was selected through an extremely strict process. The bamboo can only come from the 10,000-acre bamboo grove in Lushan county in Sichuan, and each cane must be two years old, at least 66cm, with no scratches.
TEA AROMA GIFT SET WITH TEACUP AND SAUCER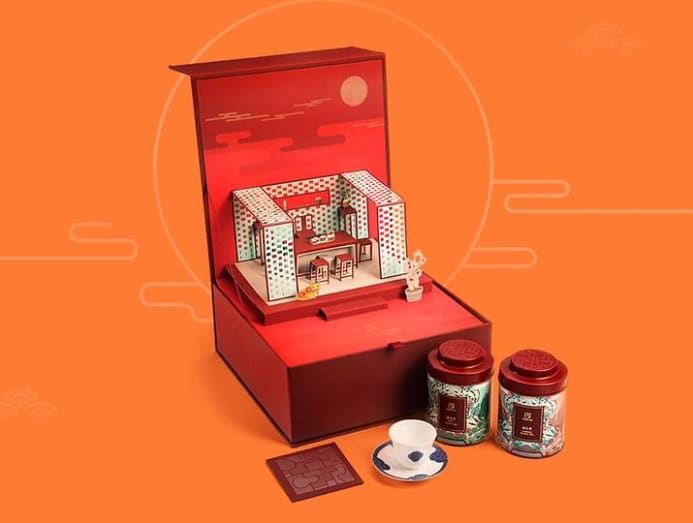 While mooncakes presented in a well-made box set the tone for a great Mid-Autumn celebration, tea sets are also auspicious gifts that usher in good fortune, wellness and tranquility. 
Shang Xia's Tea Aroma Gift Set with Teacup and Saucer (S$228 per set) comes with two tea canisters – one filled with Yunnan Pu-erh tea leaves and the other with Yunnan black tea leaves. It also comes with a white glazed porcelain Arhat teacup, embellished with the Chinese Luck Knot symbol.
TEA AROMA GIFT SET WITH DOUBLE TEACUPS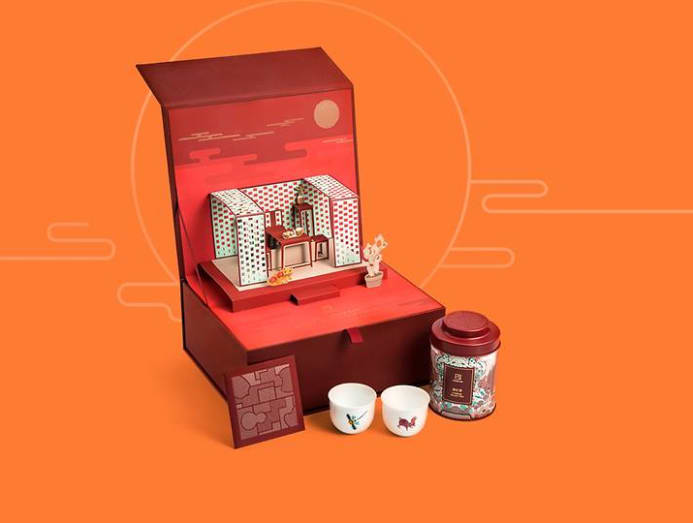 This Tea Aroma Gift Set with Double Teacups (S$158 per set) comes with Yunnan Pu-erh tea leaves, kept in a tea tin embellished with a tiger-head shoes totem design. The set also comes with a pair of "Le Chant du The" white glazed porcelain teacups.
WANG YUE MARBLE VASE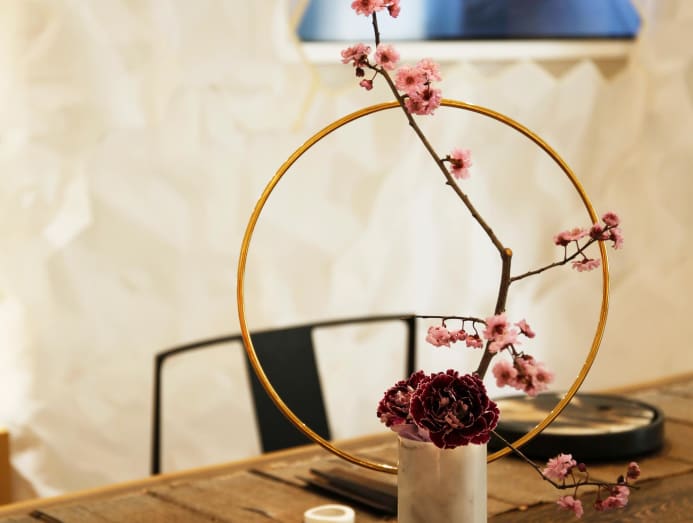 This elegant, marble vase takes inspiration from a famous Chinese poem written during the Tang Dynasty by poet Li Bai. In the poem, the author conveys his wish to return to his hometown while gazing at the moon. The Wang Yue Marble Vase (S$1,088) is useful as a household item, but also makes for a beautiful decorative piece on the table, evoking the artistic ambiance of Chinese garden architecture.
CHINESE LUCK EARRINGS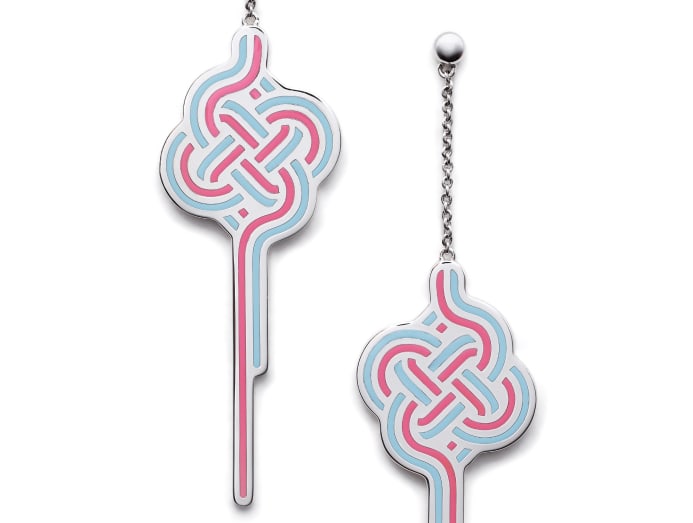 For ladies, the design of this chic, bubble-gum coloured earrings (S$238 per pair) takes cues from the traditional Chinese knot, conveying wishes of good luck and blessings. Shang Xia's Chinese Luck series also includes bracelets, necklaces and earrings in other colours.
Place an order on Shang Xia's webstore here, or call 8869 6970. Orders placed by Aug 31 will enjoy 15 per cent off. Orders will take between two to three weeks to arrive