What we learnt from the Milan Fashion Week that just ended
From an appointment between two of fashion's most powerful women captured on Instagram, to a dress that launched Google Images, the Spring/Summer 2020 collections shown in the Italian fashion capital brought plenty of surprises.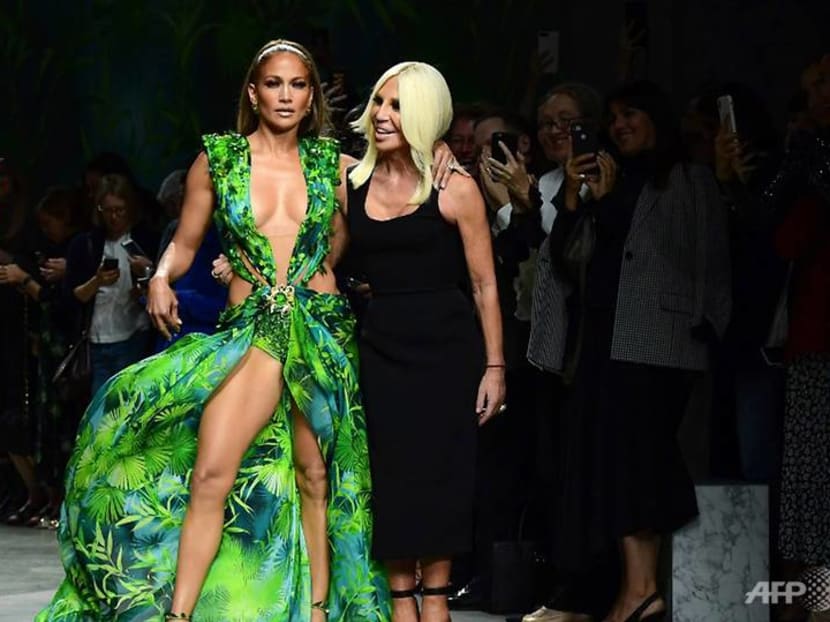 Three cities down, one more to go. As fashion month gears up for its penultimate week in Paris this week, a look back at the weeks past has revealed more than just the trends that you'll be wearing next season. Climate change and sustainability issues continue to dominate the conversation, but there were other key takeaways, too.
In New York, for example, designers doubled down on their efforts to promote diversity and inclusivity on the runways. Across the Atlantic, their counterparts in London bravely showed collections that offered messages of hope and positivity in the face of Brexit.
Meanwhile, it was back to the basics in Milan as designers trained the spotlight back on craft to conjure clothing pieces that offered plenty of mileage. It was a week of sensible and unfussy fashion, but that didn't mean Milan was without its standout moments. Here are some we can't stop talking about.
RAY OF LIGHT
Daniel Lee's ongoing transformation of Bottega Veneta has earned him plenty of fans. His pouch-shaped clutches and square-toed sandals are popping up all over Instagram (most notably on @newbottega, an account that's part mood board, part visual archive of Lee's works for the brand), further fuelling the demand for his It accessories.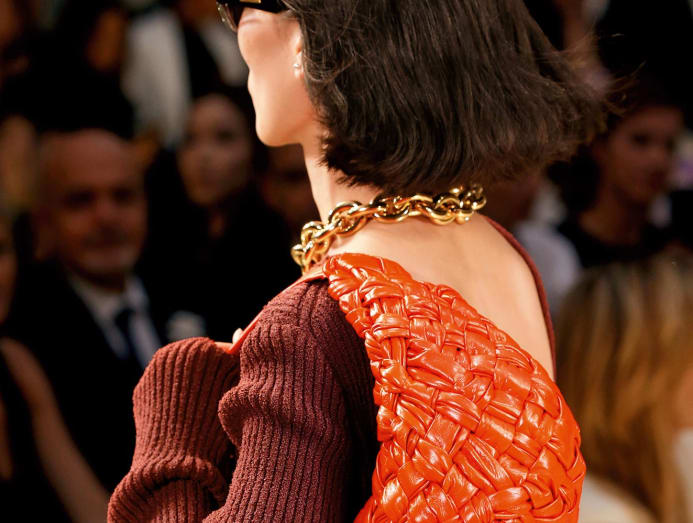 Such momentum is hard to come by in an industry that renews itself at a relentless speed, but Lee has managed to build on that tempo for his sophomore outing. This Spring/Summer 2020, the designer continued working his charm with the bags and shoes by contrasting their sleek edge with a touch of slouchiness.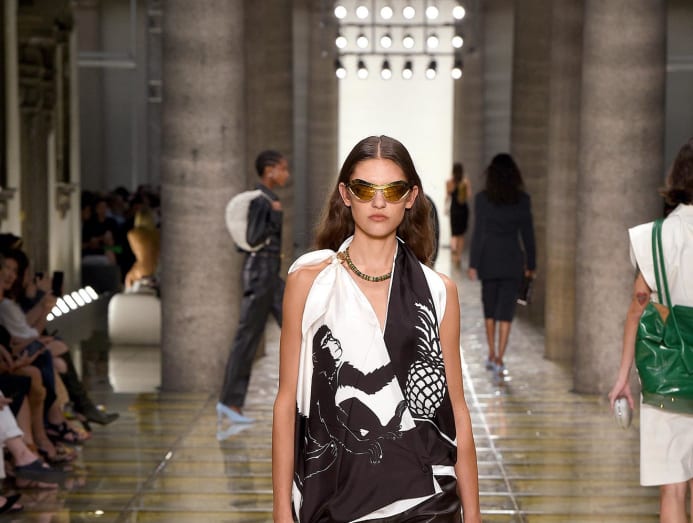 As for the ready-to-wear, Lee introduced more sporty cut-out knits dipped in tones of black, chocolate and orange to Bottega Veneta's vernacular.
A NEW DAWN
Spring/summer 2020 marked the dawn of a new era at Fendi, what with Silvia Venturini Fendi now in sole stewardship of the Roman House after the passing of her co-designer, Karl Lagerfeld.
The Italian sunrise and sunset provided the perfect allegory for her state of mind, and she duly translated that optimism and beauty into a joyous collection bursting with textures, prints and colours.
Venturini Fendi applied a copious amount of gingham and florals to her assortment of plush fur outerwear, then added a touch of lightness by utilising washed cottons, sheer sequins and woven rope details to craft the youthful-looking dresses, paper-bag shorts, and skirts.
FUNDAMENTAL RIGHTS
Miuccia Prada's collections are never quite linear in their inception and execution, so it must come as a surprise to those in attendance at her latest showing that she's released a collection of garments that were as straightforward as can be.
Terms such as "reduction to an essence" and "an antidote to complexity" were tossed about in the show notes, and those ideals turned up as tailored jackets, body-hugging polo shirts, lightweight dresses and wrap skirts on the catwalk – some imbued with hints of the 20s, 70s and 90s.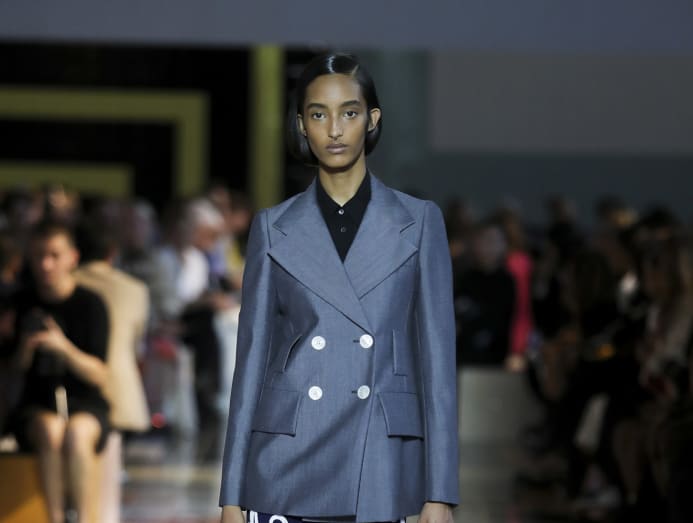 It was a collection that nodded to the "power of women over clothing, and style over fashion", and Prada found herself the perfect embodiment of that spirit when a picture of her and Anna Wintour at a bar – both dressed in her creations, no less – went viral on Instagram.
Jennifer Lopez brought the house down when she sauntered onto the Versace runway in an iteration of the iconic green dress she first wore to the Grammys in 2000. Now an important piece of pop culture iconography, the popularity of the dress even led Google to create Google Images.
Defiantly sexy and timeless, it was only fitting that Donatella Versace & Co. would revive the dress once more for a collection that'd also coincide with the 20th anniversary of the milestone. Besides roping in the pop star, Versace also enlisted the tech giant to create the digital art projections seen throughout the show space.
STREET SMART
Are the days of peacocking over, or are we witnessing a return to a time when people actually dressed for themselves instead of the roving camera? Regardless, a sense of utilitarianism coursed through the streets this season, witnessed in the ways the fashion cognoscenti turned up for shows in ensembles that elevated functionality to new sartorial heights.
Impeccably tailored jumpsuits, classic shirts, sublime knits and sophisticated skirts were the order of the day, as was a colour palette that comprised soothing shades of greys, browns, olives and khakis accented with flourishes of gold.