Meet the 24-year-old millennial with the S$1.4-million watch collection
But Shoyo Kawamura isn't just another #RKOI. He's part of a new generation of watch enthusiasts that could well drive future trends in horology.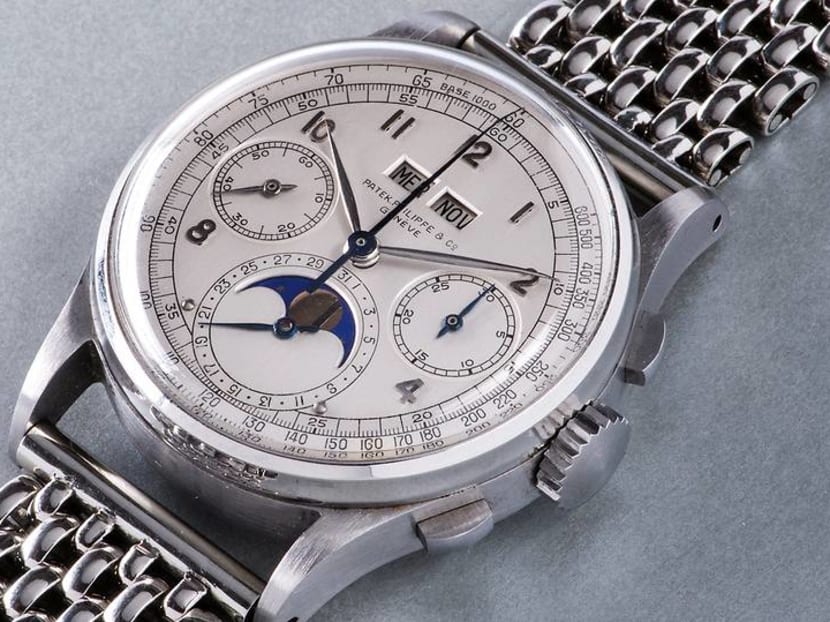 Not everyone can say they own a Cartier Pasha, Breitling Navitimer and IWC Pilot's Watch Chronograph. Fewer still can lay claim to them before the age of 16. But now at the age of 24, Shoyo Kawamura is quickly becoming the face of a new generation of collectors. When asked how many luxury timepieces he owns now, Kawamura remained coy.
"I feel that collecting timepieces is an endless game and I can give you a number only if my passion for timepieces end and that I stop acquiring them," he told CNA Luxury. Well, according to The New York Times, that number amounted to about US$1 million (S$1.36 million) in late 2018.

It's enough to cause lips to purse and fists to tighten (or relax into a dismissal wave) but Kawamura's privilege is backed by genuine curiosity and a passion to share and gain more knowledge. Which is why he co-founded the #PatekAcademy community on Instagram (where else?), where like-minded individuals can bond over watches at decadent get-togethers Kawamura organises in Singapore. 
It's a natural outcome from a recipe made up of youth, social media, affluence and horology, but what is perhaps more surprising is Kawamura's interest in vintage watches. "I'm realising that there is just so much more to learn about them. Vintage timepieces are miraculously intriguing," he said. "It displays the history and craftsmanship of the manufacturer and, despite being older than me, these pieces are still serving their purpose."
This interest is spreading among his peers as well. "There is definitely a strong growth of millennial collectors of vintage timepieces. They are the ones who have acquired modern pieces and have decided to experiment on vintage," he shared. "Thanks to blogs and social media, vintage timepieces are being represented and talked about on a daily basis."
While he has yet to be able to pinpoint what exactly it is about vintage watches that resonate with his generation, Kawamura understands one critical truth. "We're not just looking for a timepiece, we are looking for an experience." And hunting down a vintage watch definitely qualifies as an adventure. Now that he's working as an intern at auction house Phillips, he's learning that it's not as easy it sounds. "There are plenty of them on the market, but only a small percentage would fit collectors' expectations. An immense amount of research has to be done so you don't overpay for a dishonest example. So what I feel appeals most to such collectors is the process of finding the right piece, from the right period, in the right condition."
Having a community is also key. Since his is a generation that has ready access to all sorts of information (for better or for worse), it's just a matter of connecting with those who are keen on the same things. "Having a sense of belonging allows millennials to develop their passion and then share it with other members of their community," he explained. "Like with anything collectible, there are always subcultures that develop in these groups, and an active community is how it spreads."
That being said, Kawamura noted that the majority of collectors his age still prefer contemporary models. Brands like Richard Mille have gained young fans through its experimental and robust case materials, complicated yet aesthetically pleasing movements and its numerous sports ambassadors. "When your brand is mentioned in rap lyrics you know you've been well-received."
Even among more established collecting circles, vintage watches didn't really take off until recently. Now, not only are these old tickers shattering auction records and showing up in fashion-forward boutiques, watchmakers are even making new watches look like previously retired ones. And young blood like Kawamura could generate even more excitement around the trend. "I joined Phillips' watches department in Asia three months prior to our spring auctions, and my experience could not have been better. I witnessed and participated in the creation of something great," he enthused.

Kawamura is referring to the Phillips & Blackbird: Sports auction held on May 27, which included sporty gems like the Omega Speedmaster Apollo XI 1969 and a Patek Philippe Ref. 1579 from the 1940s. Not only was it the first auction to be curated by an Asian collector ­– Blackbird's chairman TK Mak – it was also the first white glove sale in Asia, where all 82 lots were sold.
Even if he didn't have #PatekAcademy, Kawamura will never feel alone in his love affair with fine timepieces. "At the end of the day anyone with the same passion as me is part of a family, and not one restricted by one facet of the community. Groups are just for rounding them up within a city or country so we can meet face-to-face." Oh, to be young again.
THE WATCHES ON SHOYO KAWAMURA'S WISH LIST
PATEK PHILIPPE REF. 1463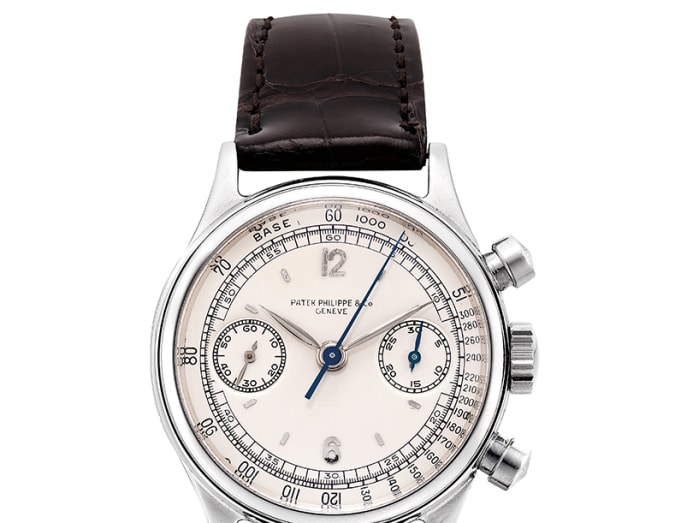 "As I have decided to focus my collection on chronographs, perpetual calendars and perpetual calendar chronographs, I have always hoped to acquire a Ref. 1463 in steel as it was the first ever waterproof chronograph serially produced by the manufacturer."
PATEK PHILIPPE REF. 3448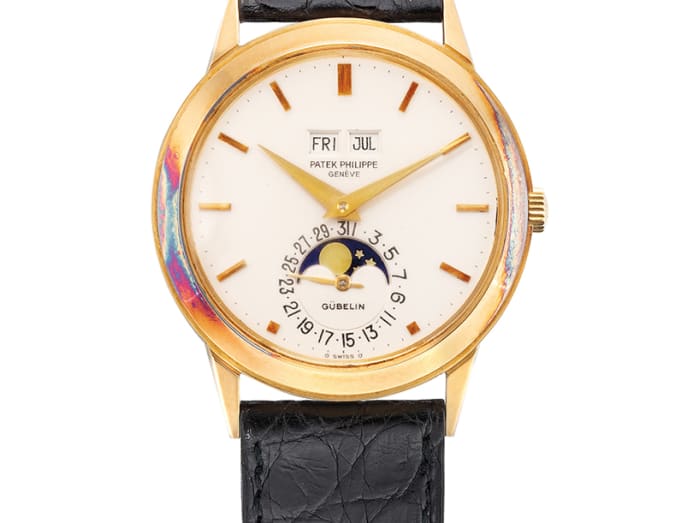 "Another beautiful example featured in the Phillips Hong Kong Watch Auction: Eight. It was the first serially produced self-winding perpetual calendar wristwatch produced by Patek Philippe."
PATEK PHILIPPE REF. 2499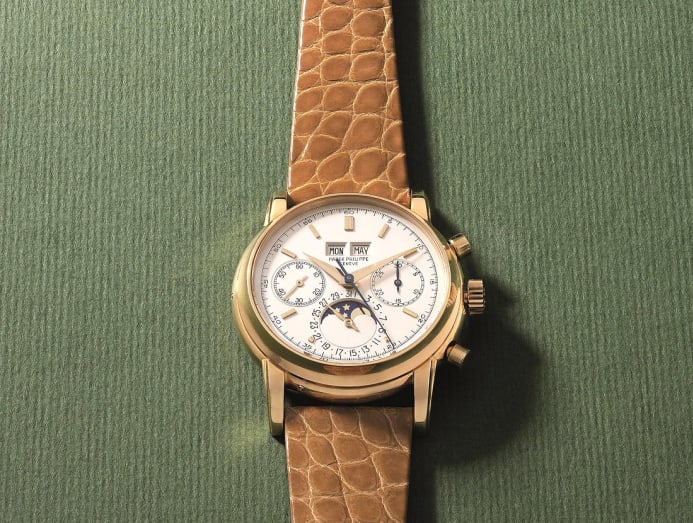 "This yellow gold reference was featured in the Phillips & Blackbird: Sports auction. This is a must-have for any Patek Philippe collector. It is the most well-proportioned and timeless wristwatch produced by any manufacturer, and it is still in line with today's trends."
PATEK PHILIPPE REF. 1518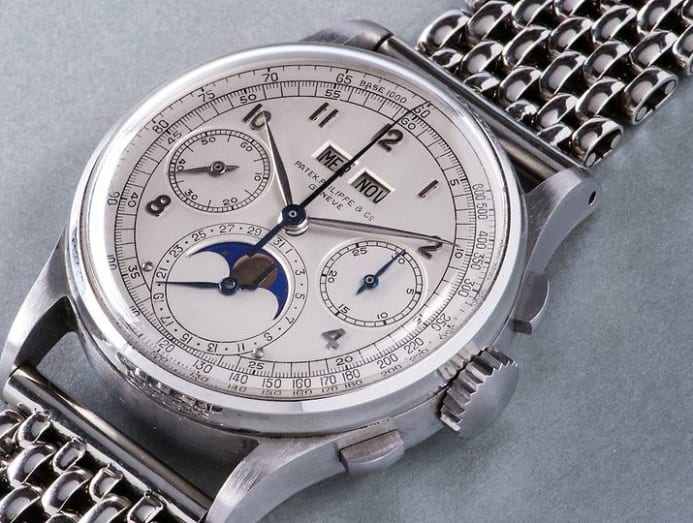 "I know I'm punching above my weight class but the Ref. 1518 in steel is my dream watch. This would be my ultimate goal, though it is just a dream at the moment."