Attending a gala event? Make a dramatic entrance with Moncler's puffer ball gowns
Designed by Valentino's Pierpaolo Piccioli, the unique ready-to-wear collection is heavily inspired by African textiles and couture silhouettes.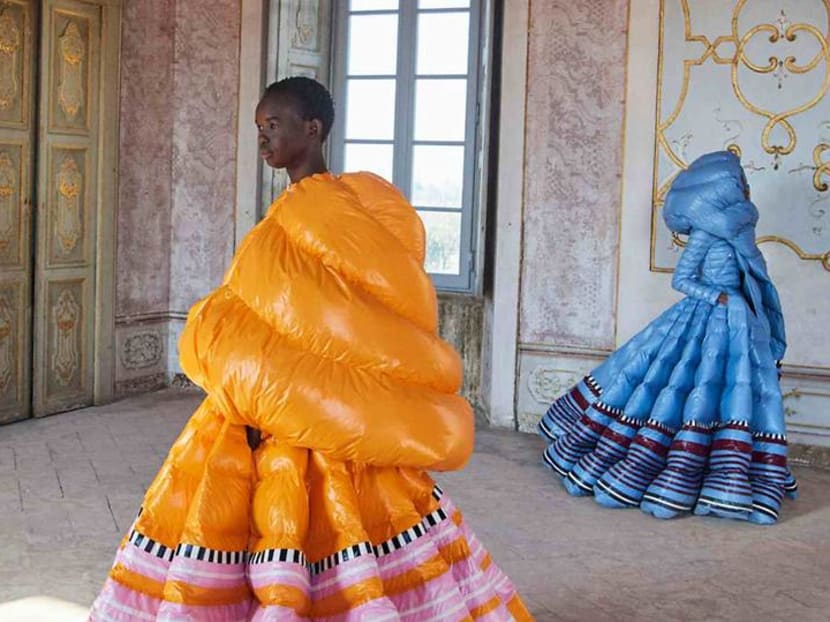 What happens when a ski brand, known for quilted down jackets made for bracing the cold, decides to make evening dresses? Puffer evening gowns, of course.
Moncler has tapped Valentino's creative director, Pierpaolo Piccioli, for a collection of dramatic, full-length, padded evening gowns. The pieces, which are part of Moncler's Genius collection, takes its leaf from African culture.
The entire Genius collection comprises ball gowns with trains, hooded little jackets and sculptural capes. Rendered in a range of dreamy colours, each piece in the collection features patterns reminiscent of African textiles.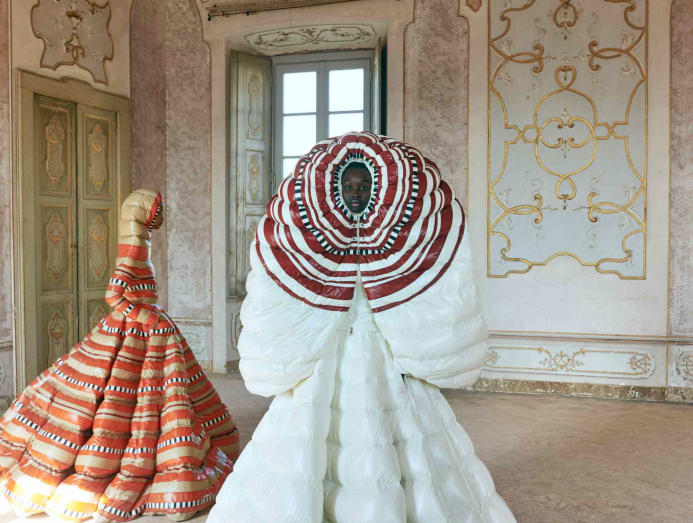 The collection was devised in collaboration with Liya Kebede, a model and supporter of African artisans through her own label, Lemlem. The 1 Moncler Pierpaolo Piccioli Collection aims to showcase the craftsmanship of African artisans in a never-before-seen, modern context.
Gowns were created with nylon laque, the only fabric that features in the collection. The dresses were also designed in a range of forms, each one unique in its own way. Some gowns feature cocoon hoods and bulbous sleeves, while others are cinched at the waist with sweeping trains. The back of one dress features a large puffer bow, while another was designed with an off-the-shoulder silhouette.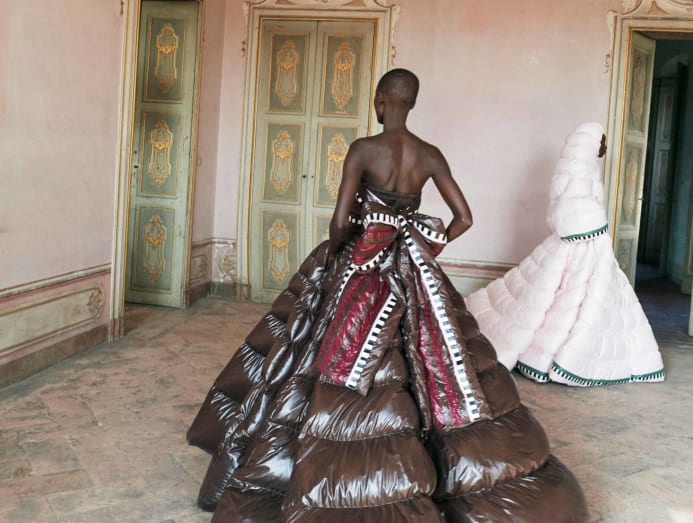 The 1 Moncler Pierpaolo Piccioli Collection is available from January 20 at Moncler's Marina Bay Sands flagship store, and online at Moncler.com