Fancy a S$4,700 or S$132,000 bottle of perfume? These are some of the most expensive fragrances in the world
Swarovski gems, Baccarat crystal, pure floral essence - these are just some of the finest materials and ingredients that go into making the most extravagant perfumes in the world.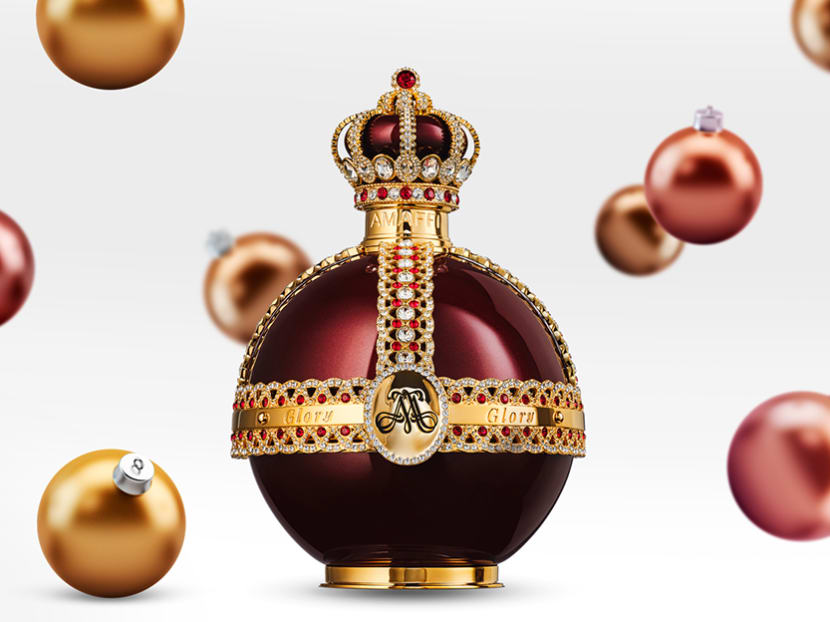 It looks like a royal sceptre but the elaborate, metal-alloy cylinder coated with hand-polished ruby enamel and inlaid with 341 Swarovski crystals actually houses a woody men's fragrance of ambrette, musk and cedar aptly named Glory for Men. The price? A cool S$11,600. The female counterpart is a gorgeous bouquet of sandalwood, ylang-ylang and mimosa encased in a jewelled metallic orb with 2,026 Swarovski crystals costing S$12,300.
These are but a few of the high-priced fragrances sold in the ultra-luxury perfume house Amaffi, an international company headquartered in Geneve that has launched its first store in Asia in the luxury mecca of The Shoppes at Marina Bay Sands. The opulent store clad in black and gold tones, with a starry ceiling and shimmering chandeliers, is the third one after boutiques along Billionaires' Row in New York and Knightsbridge, London. There's no limit on the production time or quality of ingredients used—for example, half a tonne of flowers is used to get 300ml of the highest quality narcissus or jasmine oil with the process taking up to four years to yield sufficient quantities for a single fragrance. Only alcohol is used in the production process and the perfumes display the natural colour of the essential oils and not colouring pigments.
The perfumes, which are exclusively sold in Amaffi boutiques, range from S$4,700 to S$12,300. Each comes with a 50ml travel-size bottle of the same scent, as well as a deck of Amaffi playing cards, the brand's magazine showcasing the entire range, and a scented candle.
Amaffi's managing director Didier-Alexandre Ambroise said: "Singapore is regarded as the crown jewel of Asia, and we believe it is the finest space for us to enter the Asian market, especially right here at the iconic Marina Bay Sands. With such vivacity and great diversity, Singapore also attracts sophisticated guests from neighbouring countries and from across the region to its erudite marketplace."
Think this is the ceiling for luxurious olfactory splurges? Here are more for your picking.
HENRY JACQUES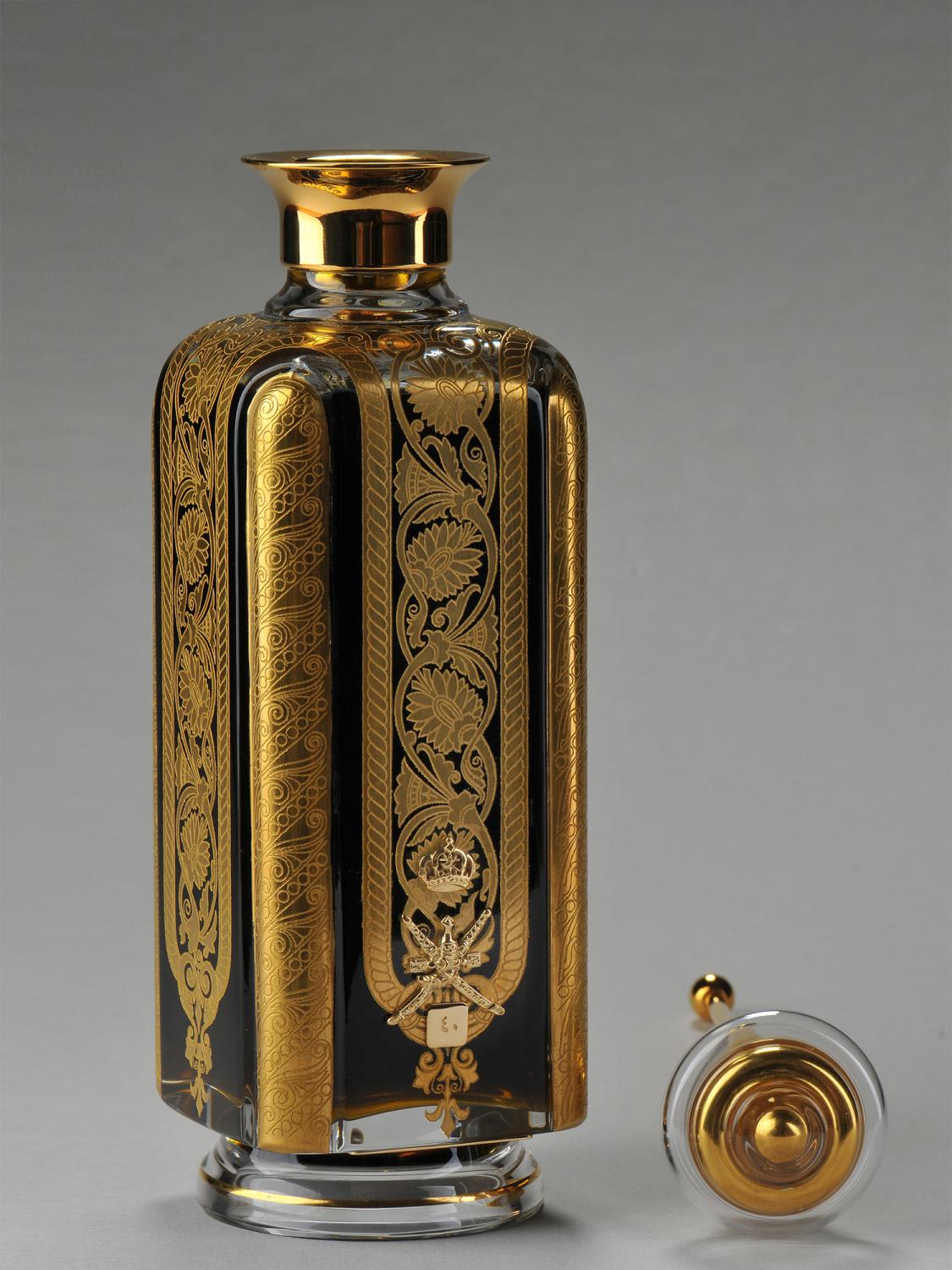 The French bespoke perfume house offers elegant options from S$1,040 for a 15ml bottle in the signature Les Classiques collection, which comprises 50 different scents. The made-to-measure Bespoke range is tailored to individual preferences and each bottle retails from $132,000. The latest product launched was the Clic-Clac case containing solid perfumes and retails from S$44,000.
See the collections here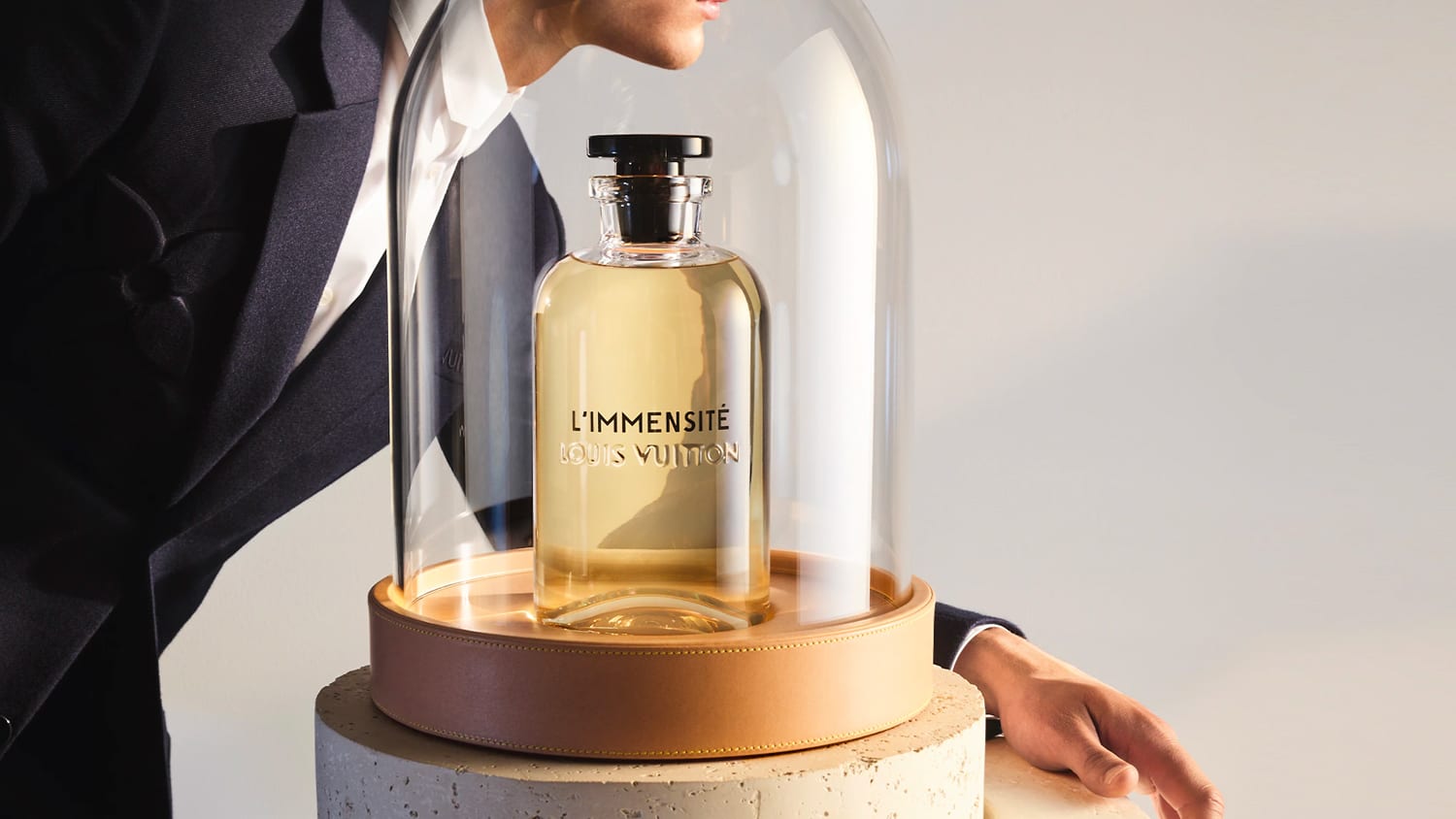 The S$24,000 Ultimate Flacon – L'Immensité is a one-litre bottle made of Baccarat crystal formed using ancient glass blowing techniques. The perfume carries crisp ginger notes brightened by the bitterness of grapefruit and an enticing amber note. It is encased in a glass dome on a natural leather base manufactured in Louis Vuitton's workshops. Alternatively, you can get a 100ml version for S$430 here.
Founded in London, this brand counts celebrities such as Audrey Hepburn and Grace Kelly among its fans. The Les Royales Exclusives Jardin d'Amalfi Fragrance is considered the house's crown jewel and was inspired by a grove of flowers on the Amalfi coast. The style is fresh and floral with top notes of mandarin, bergamot and pink pepper as well as whiffs of cedar, apple and cinnamon.
S$1,709.40 from Nordstrom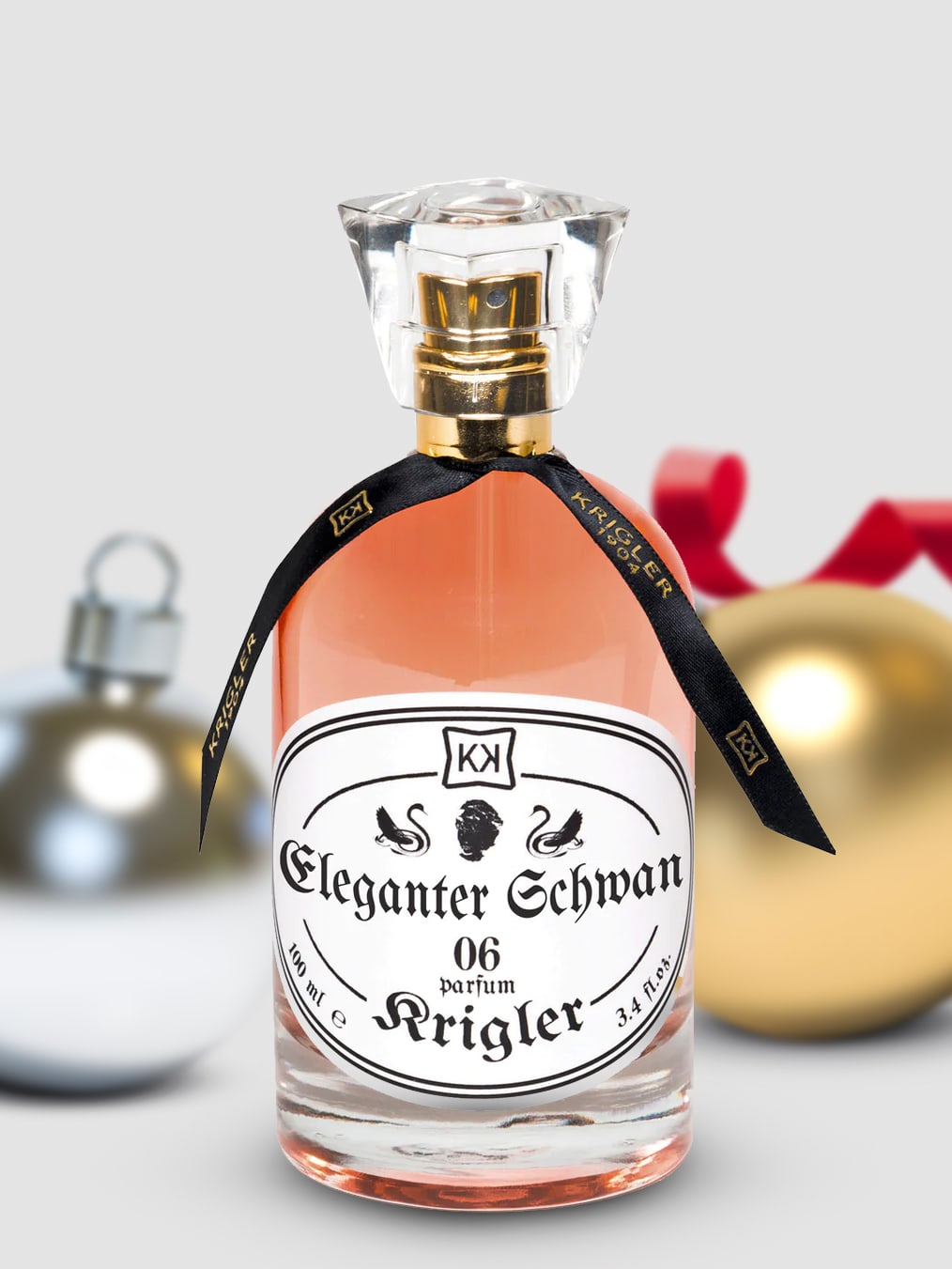 The storied fragrance house carries scents inspired of special moments and iconic destinations, just like its Berlin-born founder Albert Krigler's very first scent in 1879 that was a tribute to his fiancée. The limited edition Eleganter Schwan 06 was originally created by Krigler, who was inspired by the gardens of Germany's Neuschwanstein Castle and named it after its trademark swan. It was taken off the market in the 1920s when lighter, more citrusy notes were in vogue and made a comeback when demand returned for floral, spicy scents.
S$1,729 from Krigler