Hammer time: The 7 most expensive wristwatches ever sold at auction
CNA Luxury counts down the top tickers that have tickled collectors' fancies.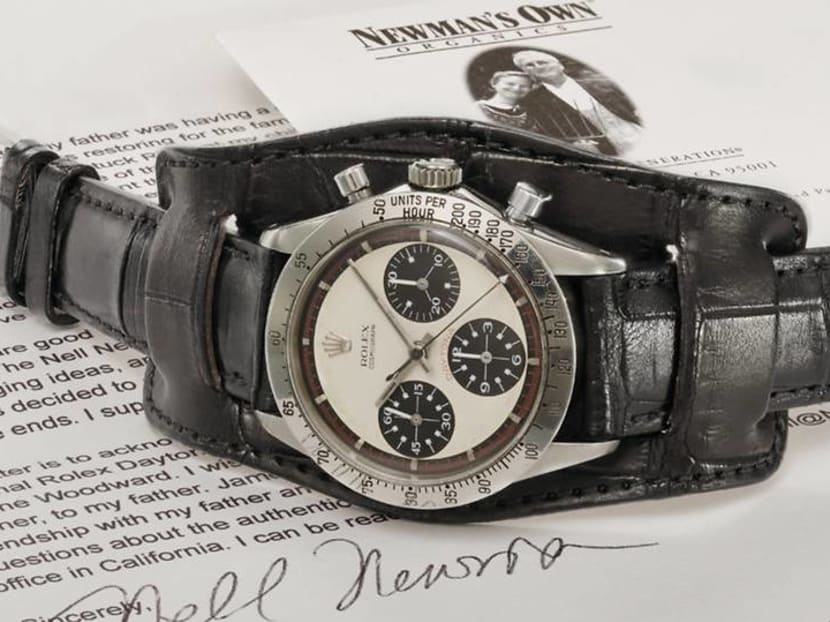 The most coveted wristwatches in the world come from just two watch brands: Rolex and Patek Philippe.
First of all, it should be noted that these aren't the priciest watches ever sold – not by a long shot. Those records are held by heavily bejewelled timepieces and pocket watches with room for complications in the double digits. These are the watches that are sought after for their fascinating provenance, rarity and historical significance.
Second of all, it would appear that appreciation for fine timepieces is far from faltering as these records were all broken in the last four years and, to a less surprising extent, headlined by watch titans Rolex and Patek Philippe.
No precious stones in elaborate settings to add glimmer (and zeroes) here; just pure, unadulterated haute horlogerie scooped up by the most ardent and discerning of collectors.
Rolex Daytona Unicorn Ref. 6265
CHF  5.9 million (S$7.95 million) 
Phillips Geneva, May 12, 2018
When it comes to luxury vintage watches, steel models tend to command higher prices because of their rarity. But the opposite is true for the Rolex Daytona "Unicorn".  In a collection known for sporty steel watches (with a few yellow gold outliers), the Unicorn was the only Ref. 6265 ever made in white gold. It was supposedly commissioned by a German watch retailer in 1971, and eventually ended up in the hands of watch author and collector John Goldberger in 2013. He generously put it up for auction with all proceeds going to the Children Action charity.
Patek Philippe Titanium Ref. 5208T-010
CHF 6.2 million (S$8.35 million)
Christie's Geneva, Nov 11, 2017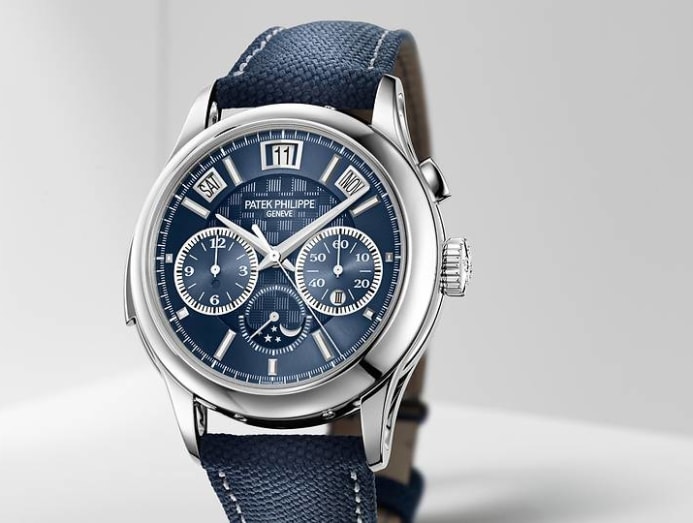 Patek Philippe's legendary collectability means its contributions to Only Watch, an auction that benefits research on Duchenne muscular dystrophy, are always considerable. For 2017's auction it presented the Ref. 5208T-010, a grand complication housing a minute repeater, monopusher chronograph and perpetual calendar. It mirrors the standard model in size and function, but offered in titanium, a material not often used by Patek Philippe. Unique to the Only Watch model is an engine-turned, woven guilloche pattern on the dial and micro-rotor.
Patek Philippe Stainless Steel Ref. 5016A-010 
CHF 7.3 million (S$9.83 million)
Phillips Geneva, Nov 7, 2015
Comprising a minute repeater, retrograde perpetual calendar and tourbillon, the Ref. 5016 was Patek Philippe's most complicated wristwatch back when it launched in 1993. It was discontinued in 2011, but made a surprise comeback in a unique piece offered to Only Watch in 2015. Traditionally made only in precious metal, this reference is the only one in steel and features a dark blue enamel dial. It is also the first time the brand has offered a steel watch for this auction.
Patek Philippe "L'Heure Bleu" Ref. 2523 
HK$70.2 million (S$12.2 million)

Christie's Hong Kong, Nov 23, 2019 

The reason you've probably never seen a Patek Philippe quite like this one is because the "L 'Heure Bleu" is outrageously rare for a number of reasons. The brand made very few double crown world time watches in its history and this piece from 1953 is just one of seven ever crafted in pink gold. It is likely also the only piece to be signed by both Patek Philippe and Gobbi, the Milan-based retailer it was originally given to. On top of that, it is one of only two known references to feature a solid blue enamel dial centre. It shows the time of such "exotic" locations as Reunion island, the Azores, Marshall Islands and, funnily enough, Singapore. It is the most expensive wristwatch auctioned in Asia.
Patek Philippe Stainless Steel Ref. 1518 
CHF 11 million (S$14.8 million)
Phillips Geneva, Nov 12, 2016
Patek Philippe earned the bragging rights to being the first in the world to serially produce a perpetual calendar chronograph back in 1941, which is what makes the Ref. 1518 so desirable. Only 281 pieces were made over the course of 13 years, with the majority cased in yellow gold and around 44 pieces in pink gold. Which brings us to this lot: the Ref. 1518 with case number 508473(1), the very first of just four made in stainless steel, and the last to be sold at auction.
Rolex Paul Newman Daytona Ref. 6239 
US$17.8 million (S$24.12 million)
Phillips New York, Oct 26, 2017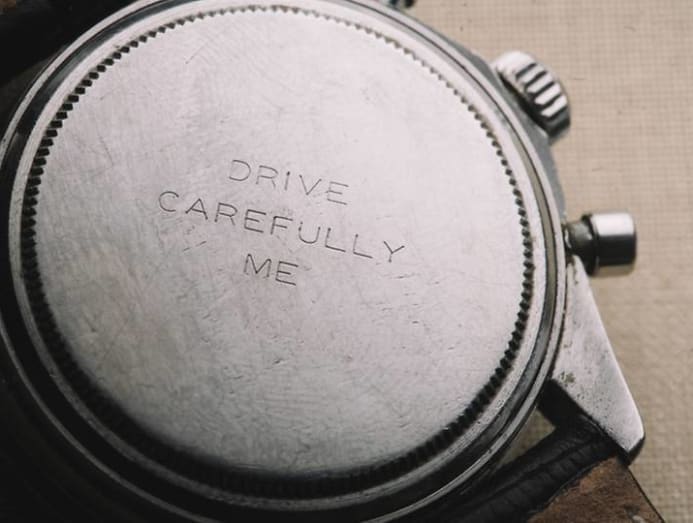 When Rolex started making Daytona models with "exotic" dials bearing bright, Art Deco-inspired designs and contrasting sub dials, it was nearly laughed out of the market. That is, until Paul Newman took to the one his wife Joanne Woodward gave him in the early 1970s and wore it for the next 15 years of his auto racing career. The popularity of exotic dial Daytona watches has since exploded (further boosted by the fact that Rolex didn't make a lot of them due to poor sales) and they eventually became known as Paul Newman Daytonas. The actor's own model currently holds the record for the second-highest price achieved for a wristwatch at auction.
Patek Philippe Grandmaster Chime Ref. 6300A 
US$31 million (S$42 million) 

Christie's Geneva, Nov 9, 2019 
Patek Philippe has proven at the recent Only Watch auction that it doesn't need provenance or precious metals to send those paddles into a tizzy. Not only did the one-of-a-kind Grandmaster Chime in steel come out on top at the biennial auction (which it almost always does), it is now also the most expensive wristwatch ever sold at any auction. And it's modern. Unlike Patek Philippe's Henry Graves Supercomplication pocket watch from 1933 (which sold for CHF23.2 million) and Paul Newman's Rolex Daytona, this piece is just a unique variant of the Grandmaster Chime, the brand's most complicated wristwatch first introduced in 2014. The reversible case features two dials, one black and one salmon and holds 20 complications. Proceeds will go to research for muscular dystrophy.