Step Up: 6 of the most iconic shoes to ever walk the fashion runways
These are the vertiginous wonders inducted in fashion's Hall of Fame.
From literature to popular cinema, shoes have played a vital role in the stories we've grown up with. Consider this: Cinderella's fairytale ending wouldn't have been possible without the glass slipper she left behind on the steps of the castle. Ditto Dorothy from The Wizard of Oz – the adventurous young girl would've been stuck in the Emerald City if not for her enchanted ruby slippers.
Fashion is filled with fantastical footwear, too. And even though the shoes don't come with magical powers (some might argue otherwise), they possess the rare ability to make women feel like they're on top of the world the moment they step into a pair.
In turn, some of these styles have gained fame and spawned a fervent cult of collectors who revere the ingenuity that go into crafting the shoes. From an otherworldly creation that looked like it came from outer space, to a macabre version that might have belonged to Dr Frankenstein's laboratory, here are six iconic heels that have graced fashion's catwalks.
ALEXANDER MCQUEEN
Titled Plato's Atlantis, Alexander McQueen's last runway collection before his untimely death in 2010 was an exploration of humankind's mutation into eerie-looking sea creatures.
Set against the backdrop of a dystopian future, the show was notable for bridging the gap between fashion and technology (two cameras writhing like giant serpents broadcasted a live stream of the collection online), and clothes that demonstrated McQueen's cerebral approach to fashion. The shoes stood in a league of their own – dubbed the Armadillo, this bizarre creation commanded the attention of the world then, and continues to do so in the future.
BALENCIAGA
Before Demna Gvasalia sparked a buying frenzy with the chunky Triple S sneaker, there was Nicolas Ghesquiere, erstwhile Creative Director of Balenciaga whose 15-year tenure at the House produced some of fashion's most memorable shoe designs.
Ghesquiere's rejuvenation of the Parisian brand melded the past and present for the future, and the shoes reflected that concept as well. There was the Lego shoe, a cutting-edge work of art that transformed athletic gear into heels. And then there was the knee-high Gladiator boot, a piece of statement footwear that gave legs to one of the decade's most defining footwear trends.
DSQUARED2
Fact: Instagram was launched just months after Dan and Dean Caten showed their fall/winter 2010 Dsquared2 show. Had the social media app been around then and wielded the same influence and power as it does today, this pair of boots by the designer duo would've shaken up the Internet instantly.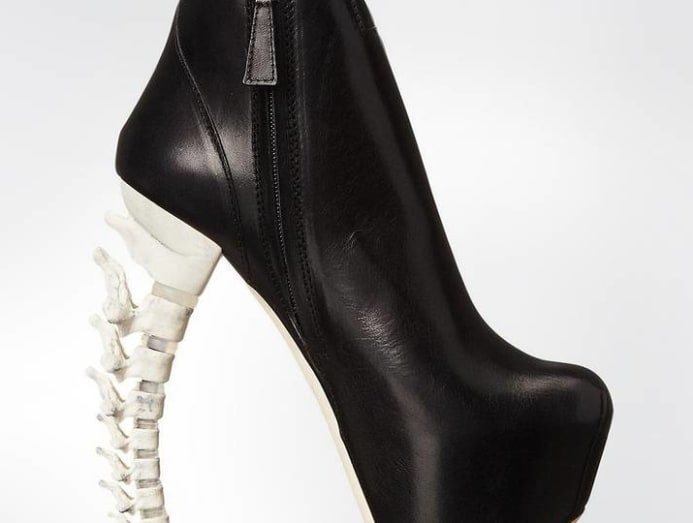 Part of a high-octane, ultra-glam collection filled with motorcycle jackets, bustiers and latex leggings, the boot's most defining feature is its heel. Shaped like a spinal cord, it had all the potential to star in many of today's viral memes.
LOUIS VUITTON
Marc Jacobs filled his 17-year reign at Louis Vuitton with plenty of high points – his collaborations with artists such as Richard Prince, Takashi Murakami and Yayoi Kusama cemented the luxury goods powerhouse's spot on the top rung of fashion. There were other standout moments too, including his buoyant spring/summer 2009 collection that celebrated Parisian style with eclectic tribal-art accents.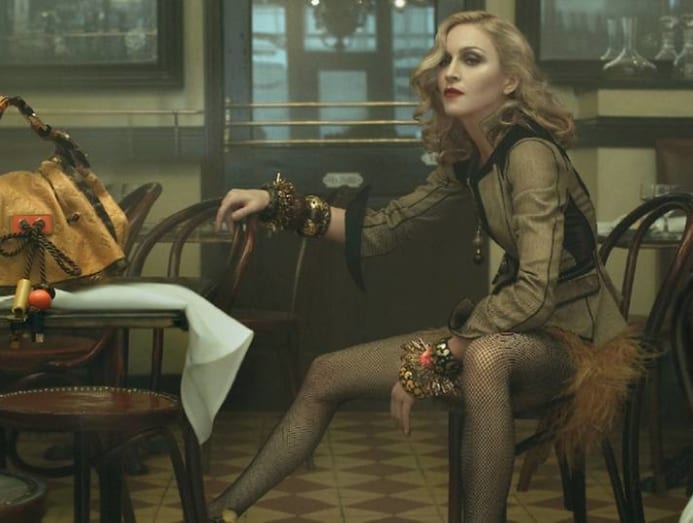 Besides sculptural necklaces and chunky bangles, the shoes were a highlight – those came as a smorgasbord of prints, textures and colours. Jacobs later sealed their appeal when he enlisted Madonna to model them in the season's campaign shots.
PRADA
For her spring/summer 2008 collection, Miuccia Prada enlisted Taiwanese-American comic artist James Jean to illustrate a surreal, Art Nouveau dreamscape filled with nymphs and fairies.
She later applied the drawings on a turnout of covertly sexual outfits that riffed on the hedonism of decades such as the 60s and 70s. Prada extended that sense of whimsicality to the shoes as well, resulting in an assortment of colourful heels that brought the realms of art and fashion even closer.
YVES SAINT LAURENT
Stefano Pilati's stint at Yves Saint Laurent may have received mixed reviews from critics, but one thing's certain: He is the mastermind behind some of the most recognisable It bags and shoes that have defined the Noughties.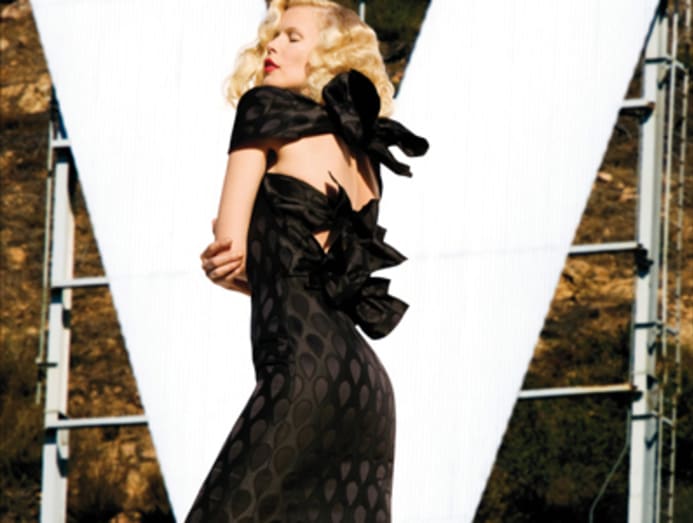 First conceived in 2004, the strappy Tribute sandal is an example of a timeless footwear style that can still be seen on the feet of women all over the world. In 2009, Pilati followed up with another hit that proved his mastery at coming up with hit accessories: A sensual cage-like boot that walked off the runway and into the hearts of women.