You can now wear your watches astronaut-style with these NASA-approved straps
Moonwatch and space travel not included.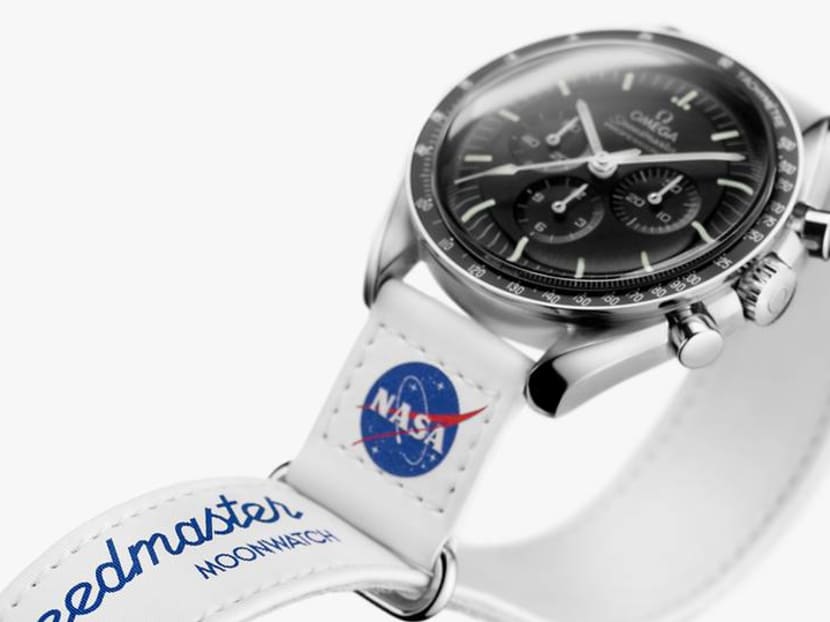 Ever since Walter Schirra blasted off into space wearing his Omega Speedmaster in 1962, followed seven years later by astronaut Buzz Aldrin who took his Speedy to the moon, the iconic chronograph has gained an undying fan base and a near-mythical status as NASA's favourite. 
Omega, being more than happy to indulge the obsession, lavished upon us numerous iterations of the Moonwatch over the years, each one with a promise of spacewalk-ready toughness.
There was just one detail that was off. Commercial Moonwatches came with metal bracelets or leather straps, but astronauts on a mission don't exactly have the luxury of style. 
Since space suits were bulky and heavy, only a Velcro strap was light and versatile enough to adjust on the go during extravehicular activities (EVA) and spacewalks.
Pairing Velcro straps with a luxury timepiece is iffy at best, but an exception can be made when those straps bear NASA's famous blue, white and red "meatball" insignia, and the timepieces are Moonwatches.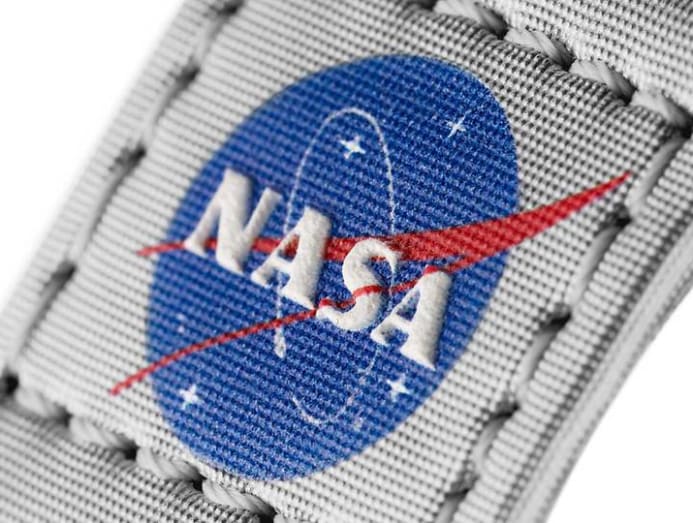 Omega has released the Speedmaster Moonwatch Velcro straps in three colours, each chosen for historic significance. The black strap is identical to the ones that were worn on the lunar surface, the white one is a nod to Apollo-era spacesuits, and the silver strap pays tribute to the shiny suits worn on pre-Apollo missions: Gemini and Mercury.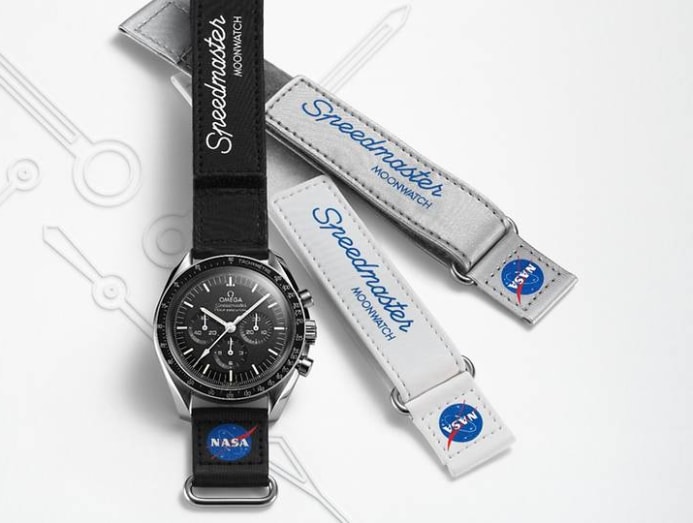 The straps will fit on any Omega watch, but they obviously pair best with a Moonwatch. If you can't decide on which one, follow the brand's lead and go with the latest. Pictured here is the Speedmaster Professional Moonwatch Master Chronometer in steel with hesalite crystal, which combines a faithful design with the brand new Master Chronometer-certified, hand-wound Calibre 3861.