New York Fashion Week Spring 2024 collections in review
Diversity and inclusivity, in every size.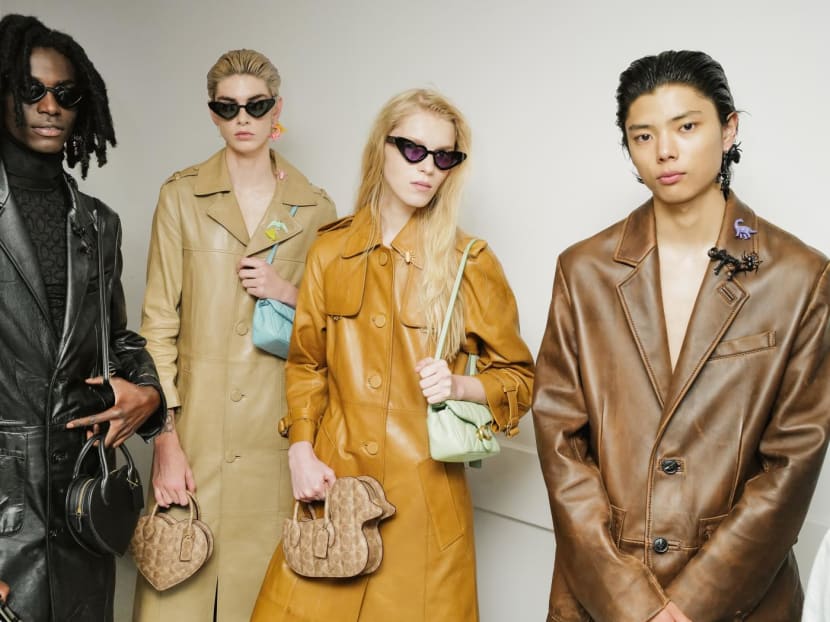 That New York City is ground zero for the advocacy of diversity and inclusivity is undeniable, clearly seen at the just-concluded Spring 2024 New York fashion week. You need but quickly click through the collections (Christian Siriano and Coach. for example) to see a proud parade of the body-positive in full fashion regalia. The attention paid to euphemisms and the plus-sized demographic is utterly relevant in a country struggling with an obesity pandemic: More than 100 million adult Americans are classified obese as of June this year – hardly a percentage easily disguised.
Diversity is also very much to the fore in Manhattan – the beating heart of American fashion is facing a migrant crisis of epic scale. With more than 100,000 asylum seekers arriving in the city since 2022, New York's fashionistas are daily confronted with the reality of thousands of migrants on its streets, with 10,000 monthly new arrivals on El Paso buses from the porous Mexican border. But inclusivity is written into the American constitution, and as America continues to find beds for the huddled masses, and a serving of Cheetos or two each, the woke values that embody America today are alive and well for the poor, the tired, the homeless and the tempest-tossed who yearn to breathe free. Reflecting these values, American fashion must bring its golden lamp, to shine a spotlight on these humanitarian virtues, and make diverse casting of models – and sheer shift dresses – great again.  
THE LUSCIOUS LOVELIES
Christian Siriano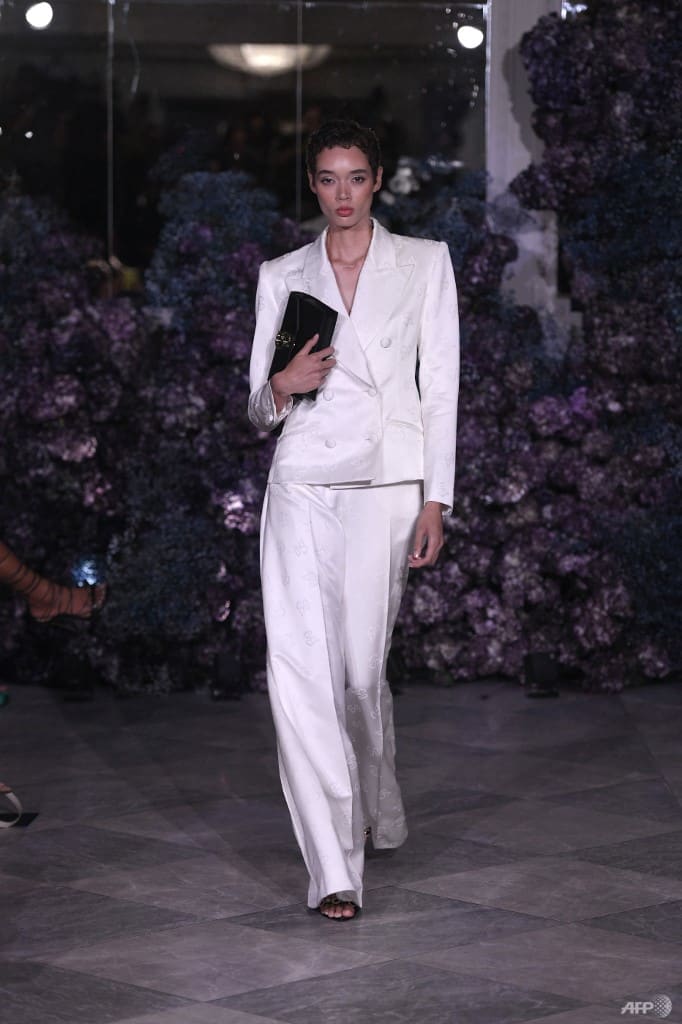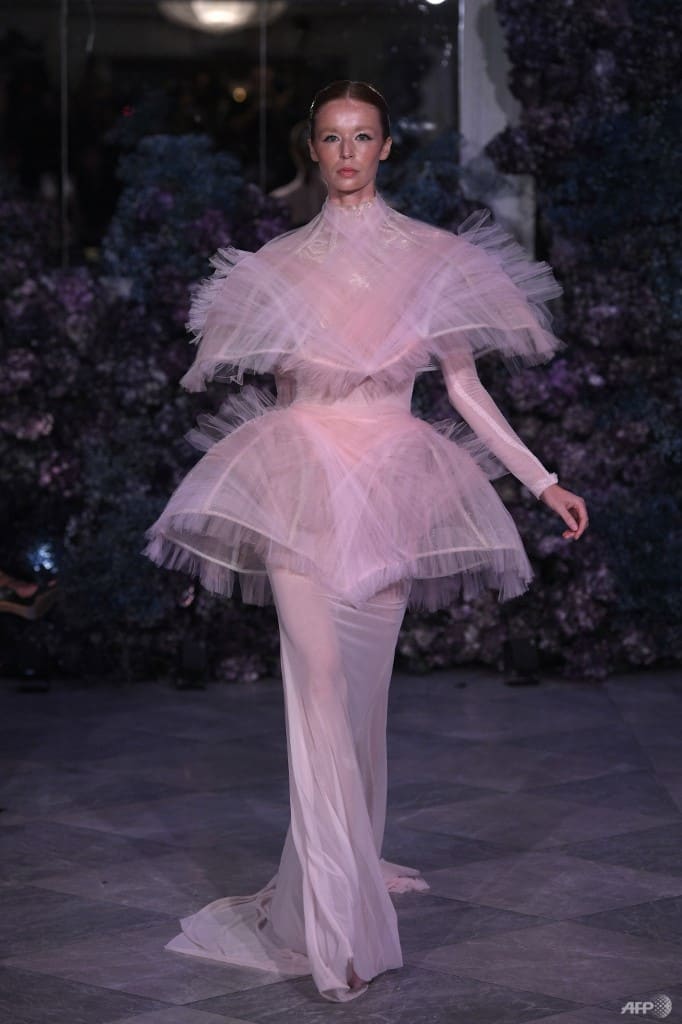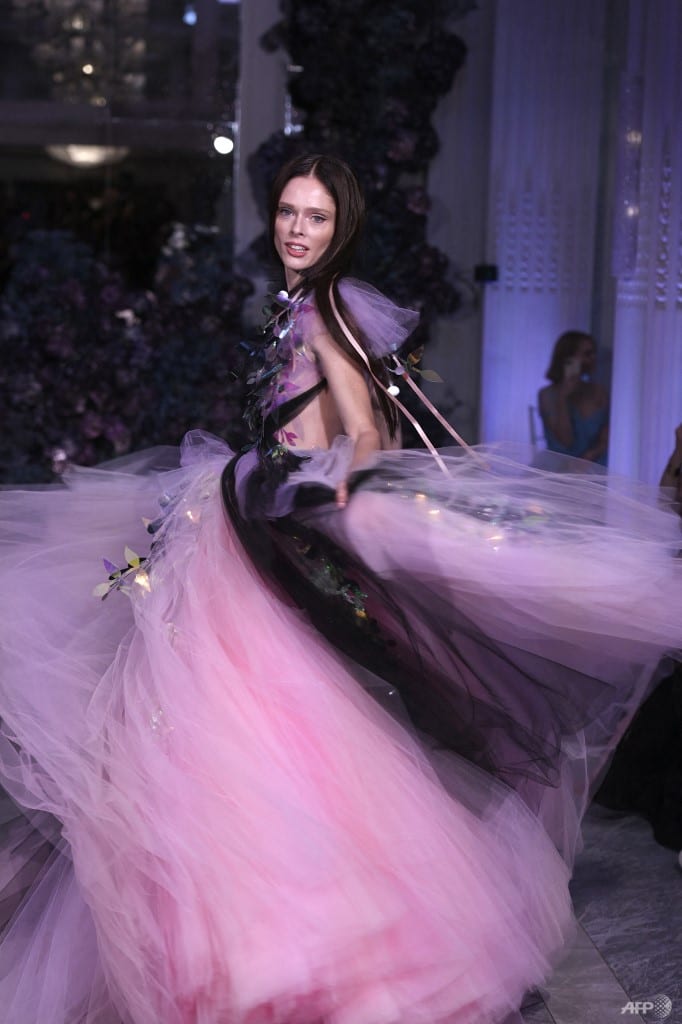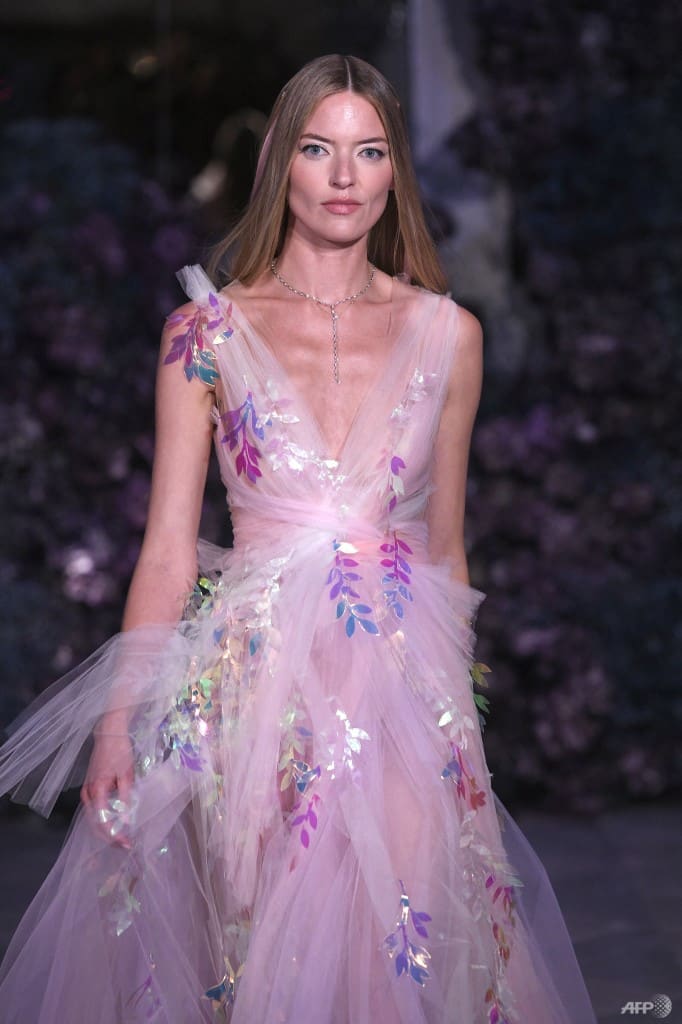 This romantic collection is Siriano's most convincing attempt yet, in a 15 year career, to disavow his Project Runway origins. Having said that, you can still see traces of the bridal rental in the fulsome froths, cascading ribbons, and the tinsel grandeur. For instance that one cornflower blue and gold corset dress, and the Ferrero Rocher gold fabric, the half-his-half-hers tuxedo. Said to be inspired by ballet, the crescendo of dusty pink to nude tulle dresses were pretty on a mix of body types. Even the handful of men's looks, the corset with brave black ribbon, and the sheer lace numbers, would be just the designs to make Sam Smith look tasteful. What Siriano must really be lauded for is giving the bigger beauties some really glamorous options to play the fashion game. Looking at the sharp tuxedo pants and bra top looks, the lovely sheer floral dresses, and the black tie gowns, you can see that Siriano embraces and celebrates the voluptuous, the robust, and the insert-your-euphemism woman. It's not tokenism – it's American fashion worth observing.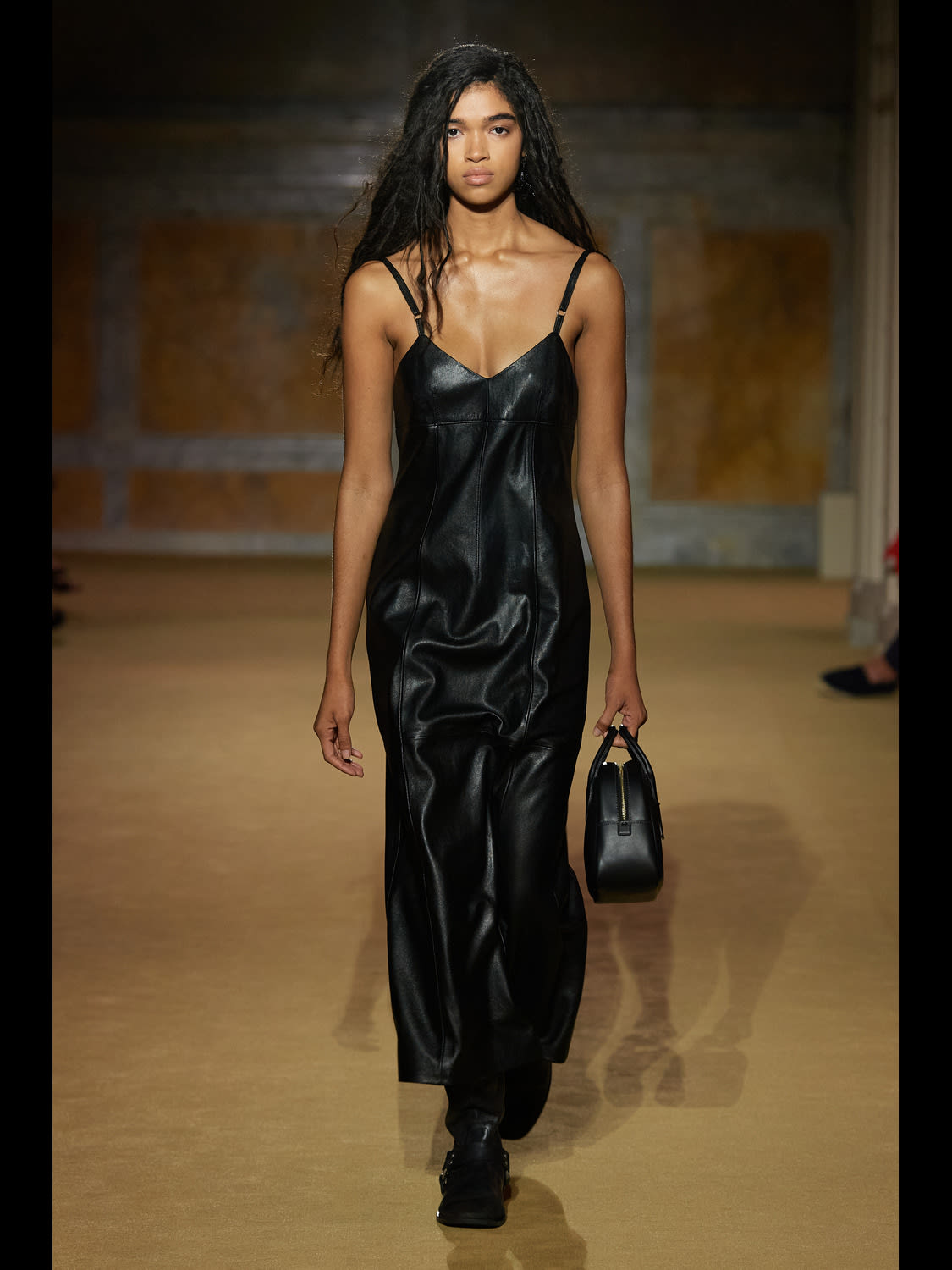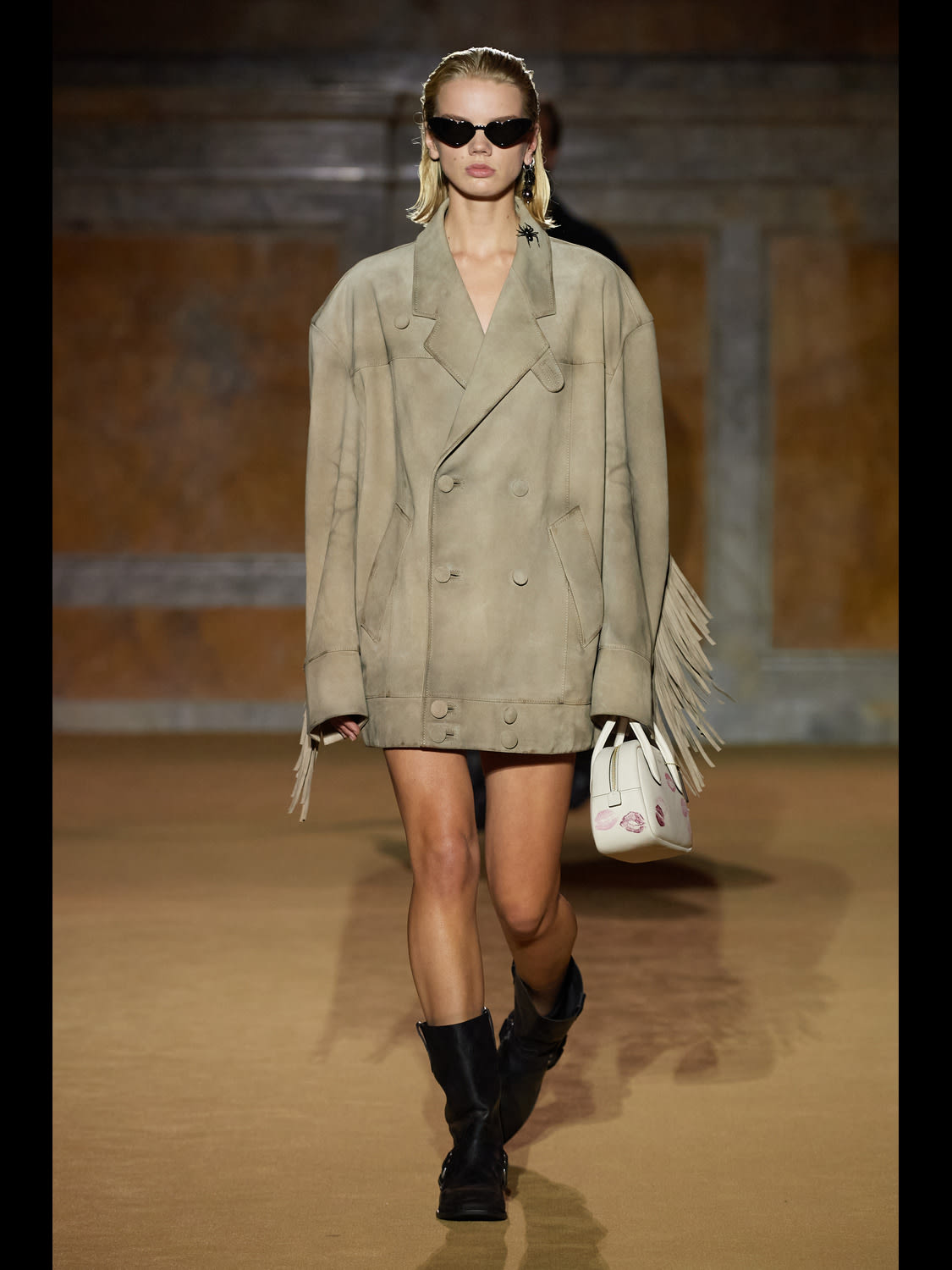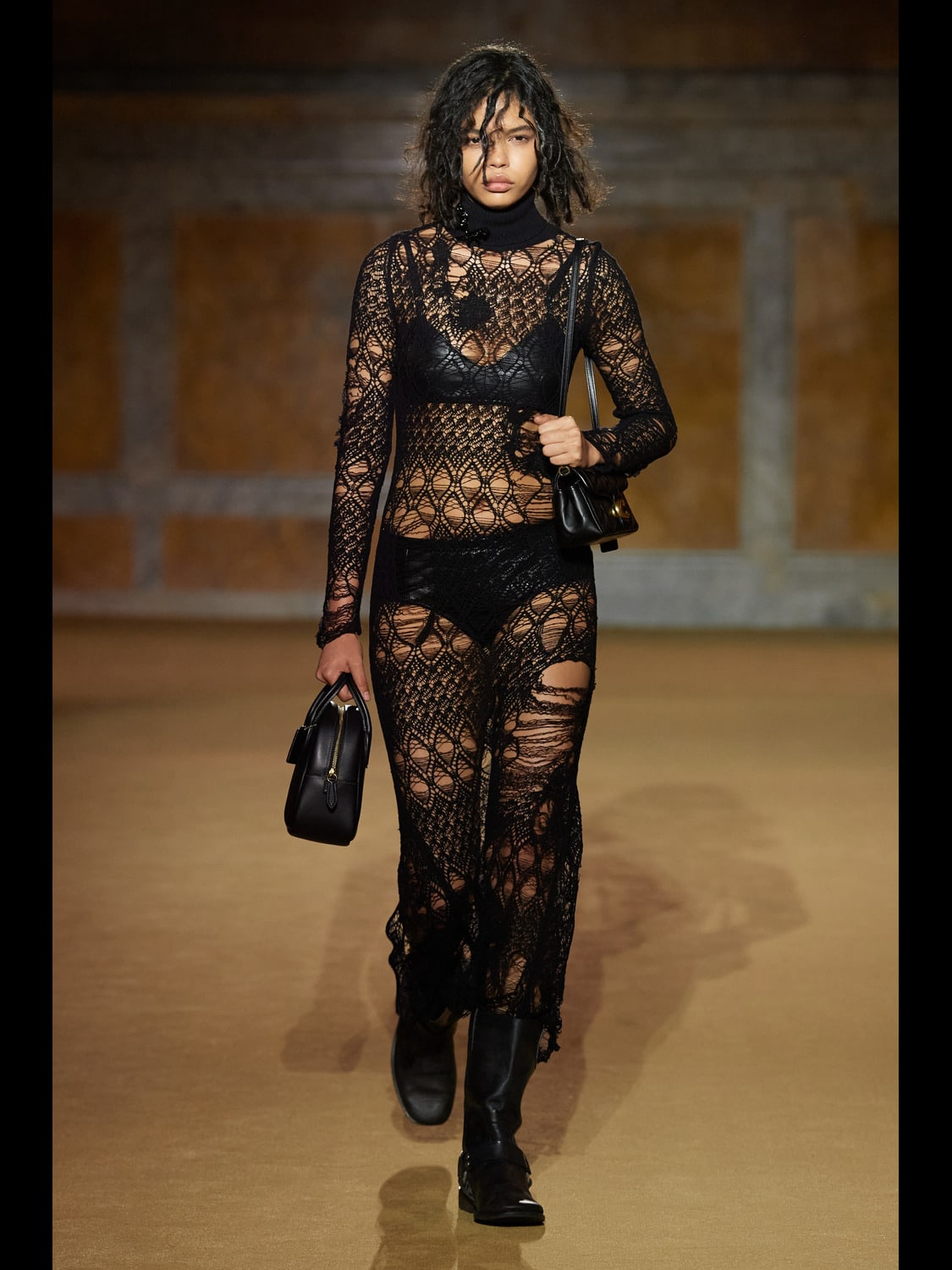 Creative director Stuart Vevers' 10th  anniversary collection for Coach shows all the winning features that has made the Brit such a success at this quintessentially American label – excruciatingly on-trend but never over-the-top. Over the decade, Vevers had defined the fashion niche for Coach by presenting timeless and bestselling bags, highlighted by a snazzy, modern interpretation of urban chic. This collection has all that and more, and stronger than ever and edited down to just on-point items in multiple variations – from sheer dresses in lace, knit and tulle to desirable oversized jackets in leather and suede, slip dresses and the newest versions of the viral Tabby bag. That all these looks were modelled by both men and women, made a strong case for genderless dressing. But that's not all. That the best of the outfits, including the sheer dresses worn over undergarments, were shown on plus-sized models made this collection a complete win.
METROPOLITAN MODERN
Helmut Lang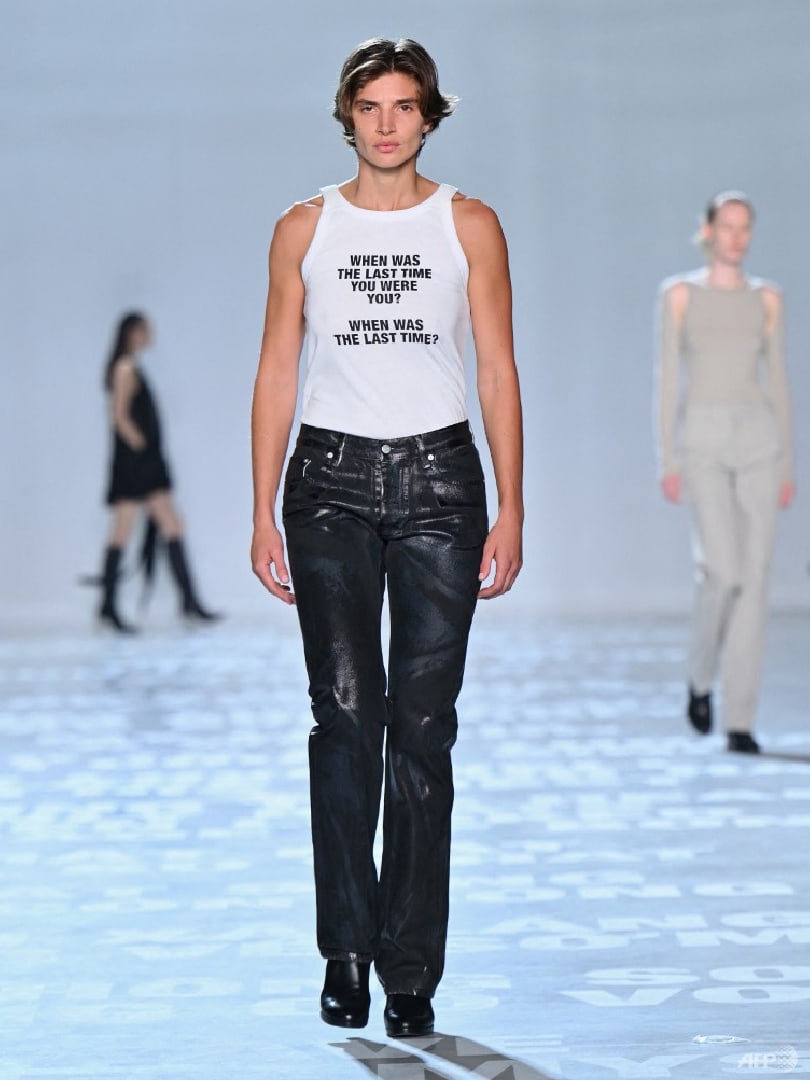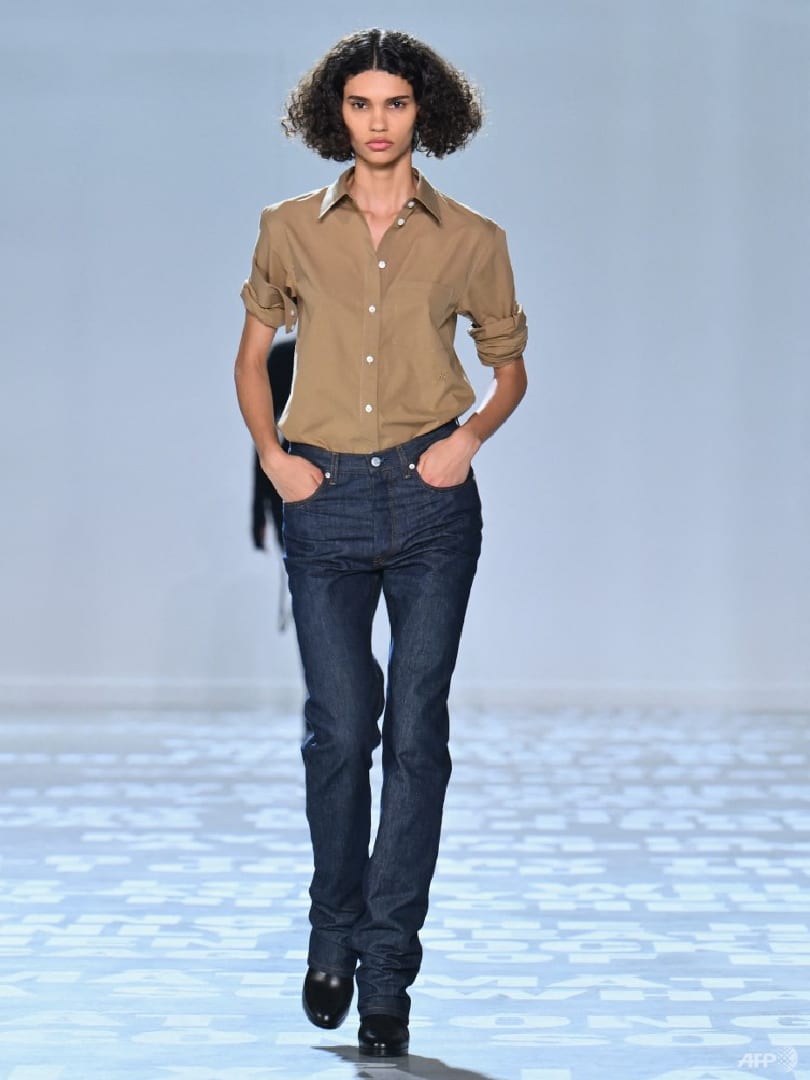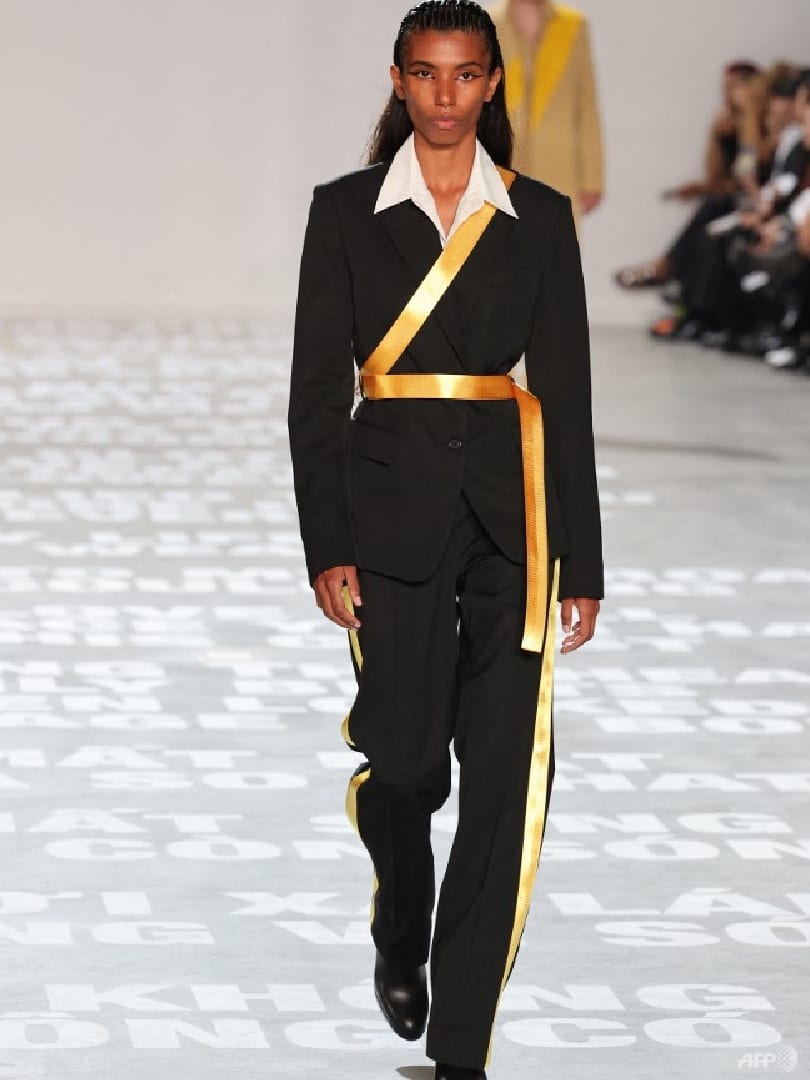 Peter Do's debut at Helmut Lang was a much-anticipated hot ticket, hyped for months. The moment appeared perfect, for when fashion seemed to have lost its way, to revive a label that had stood for a clear compass of cool – scalpel sharp, rigorously intellectual, sinisterly sexy, stripped-down tailoring. And then the casting of Do seemed perfect too – a Vietnamese immigrant and a queer man, he was the apogee of what the inclusivity conversation was all about. Do delivered this: A cool urban uniform with the requisite hard and soft contrast. The straps and stripes were present; the tailoring wobbled but, yes. The graphic slashes of colour were applied, along with textual print, faithfully observed; even the existential glumness was reproduced. These codes have been the making of Helmut Lang since the 1990s, and were bracingly abrasive at that point in fashion. They have successfully, since, been absorbed into the mainstream fashion, and have become styling tropes: Lang stopped making clothes in 2005, and that style isn't particularly new now.
Altuzarra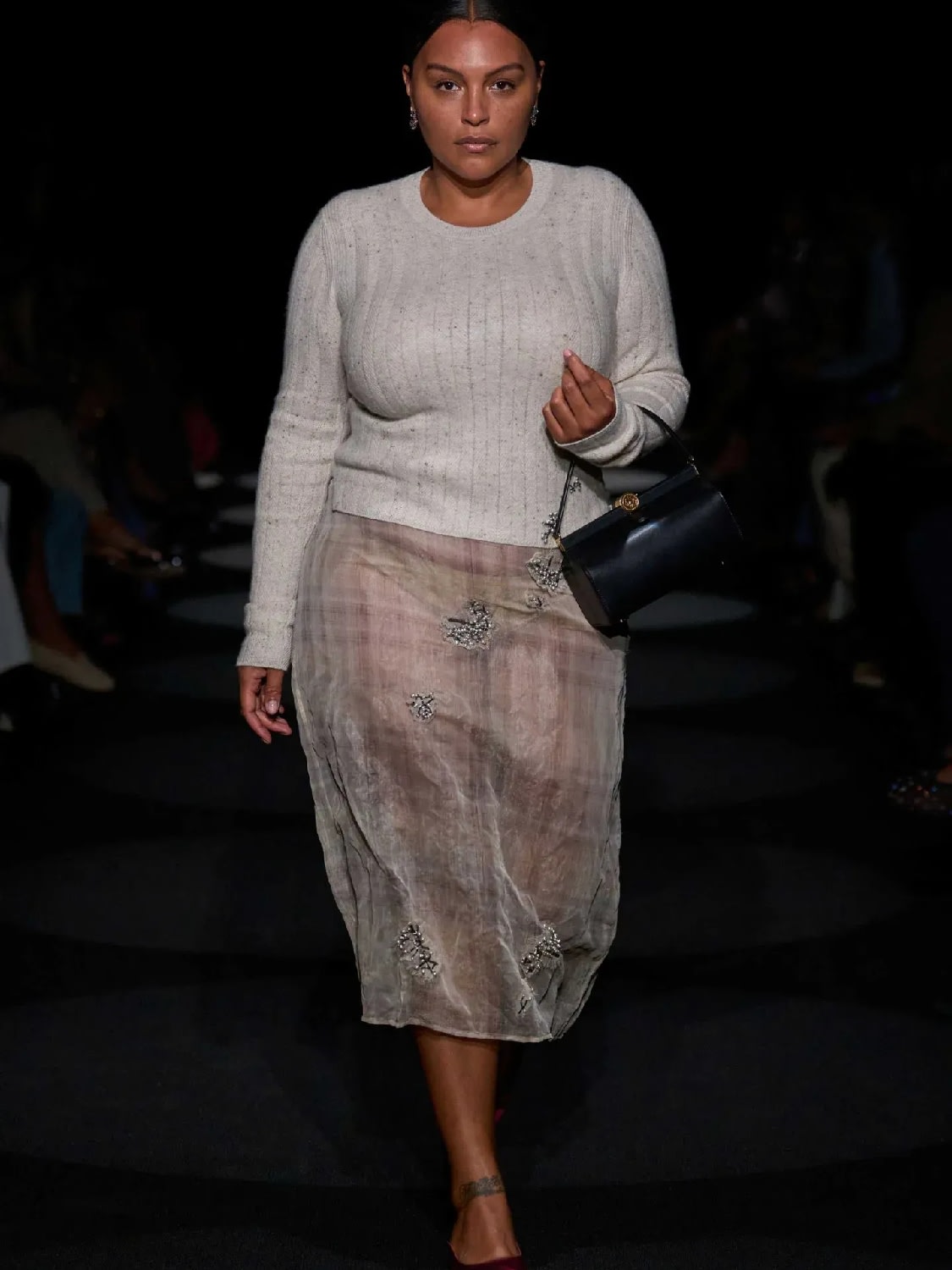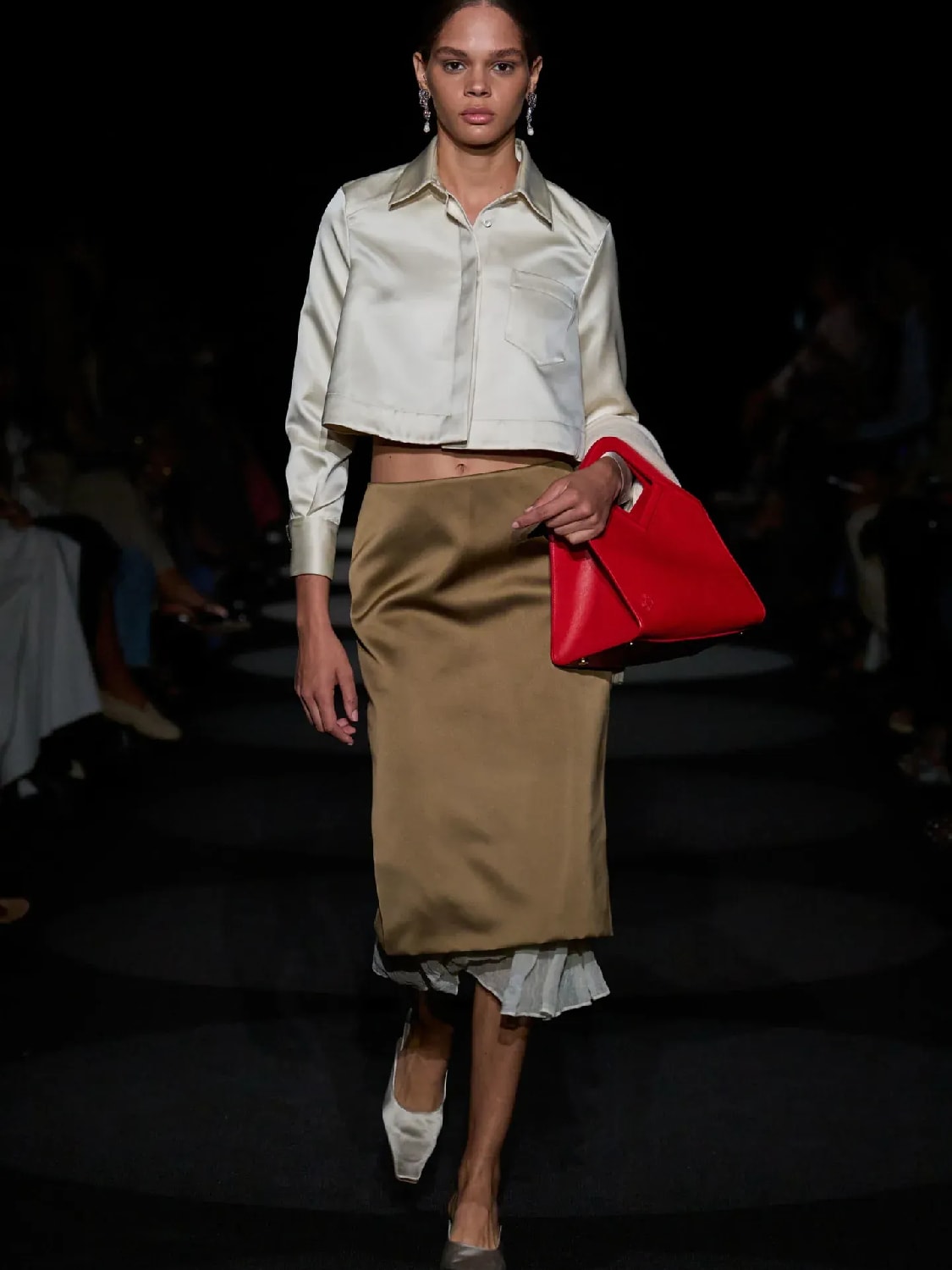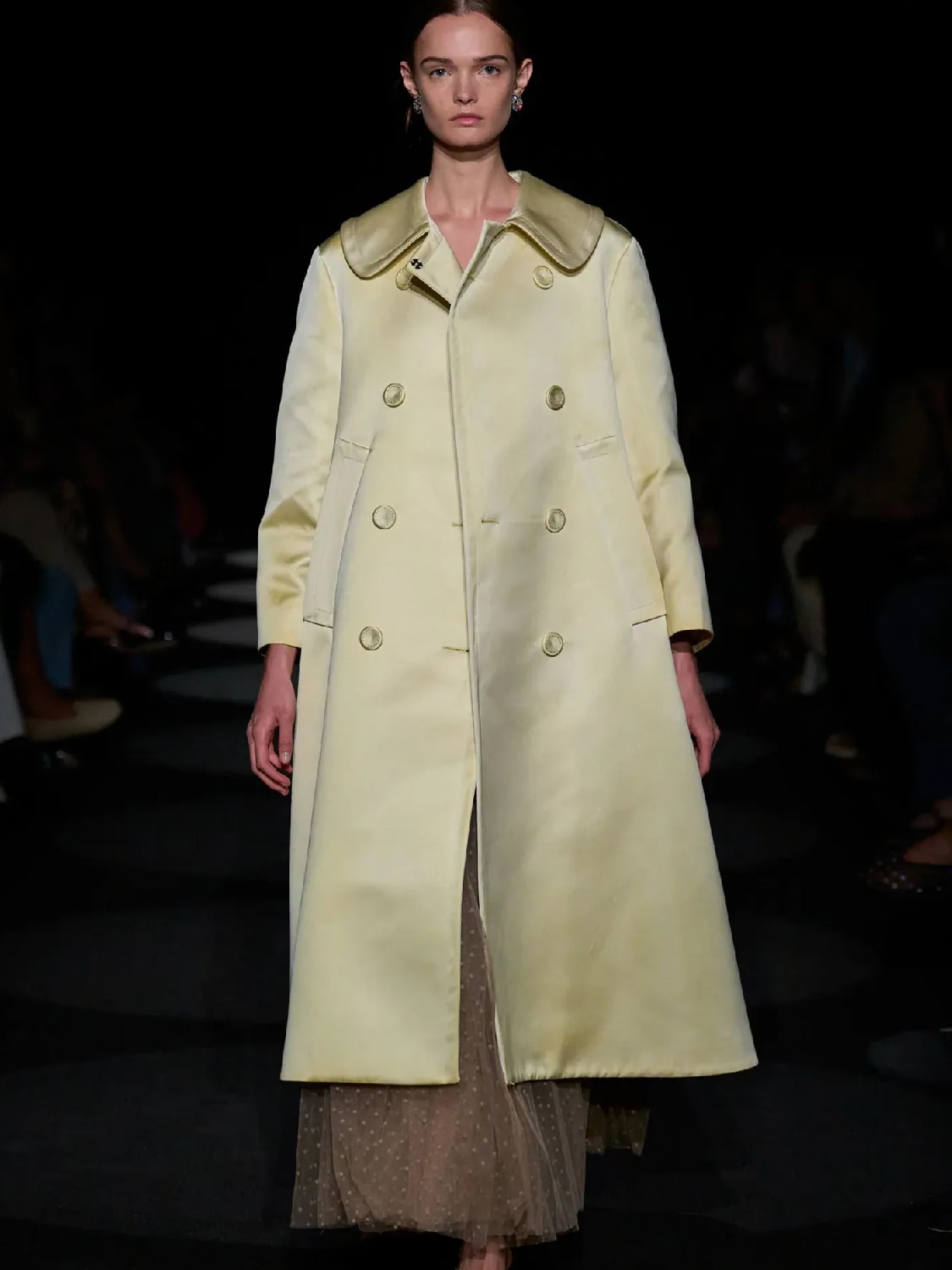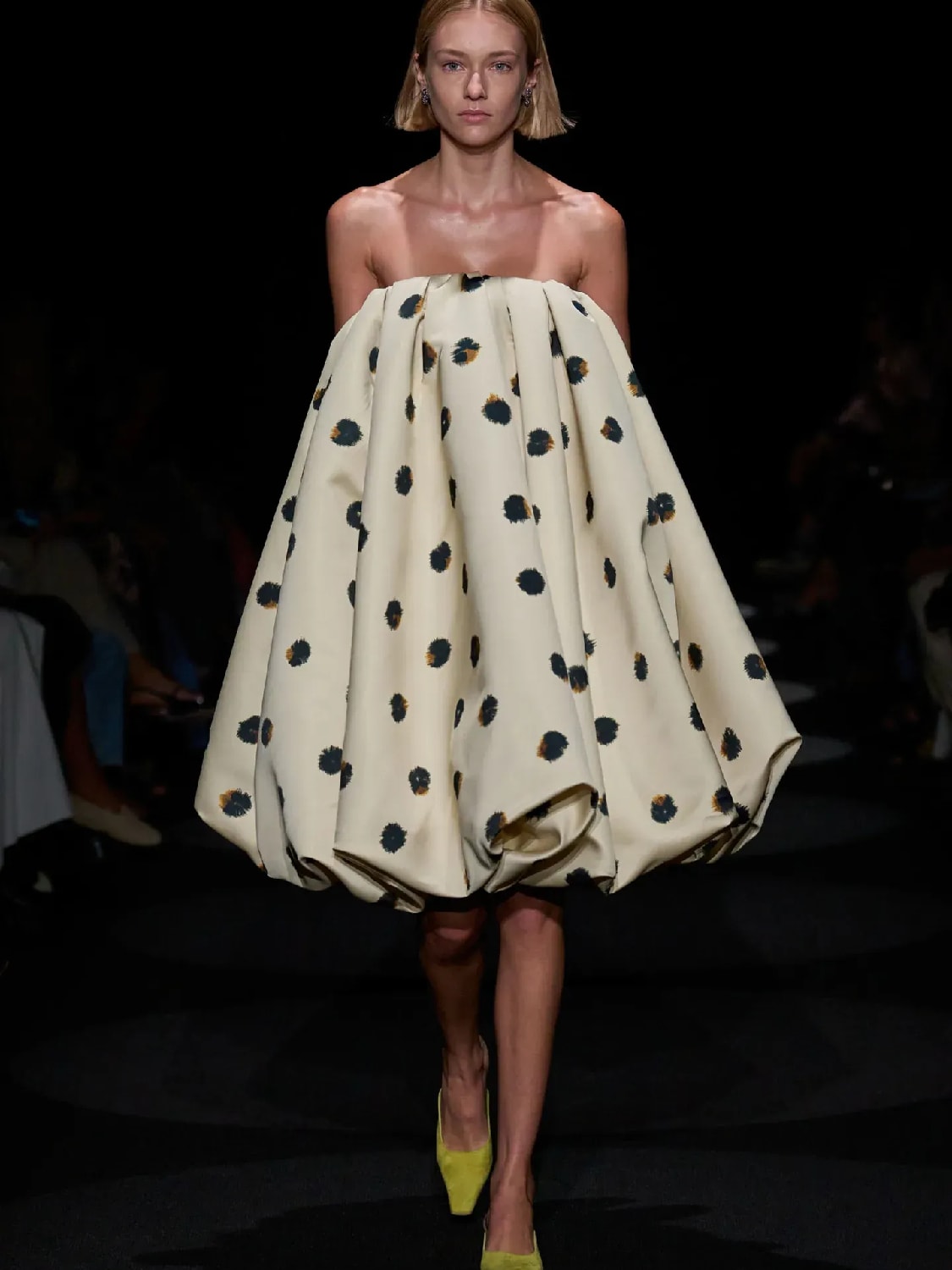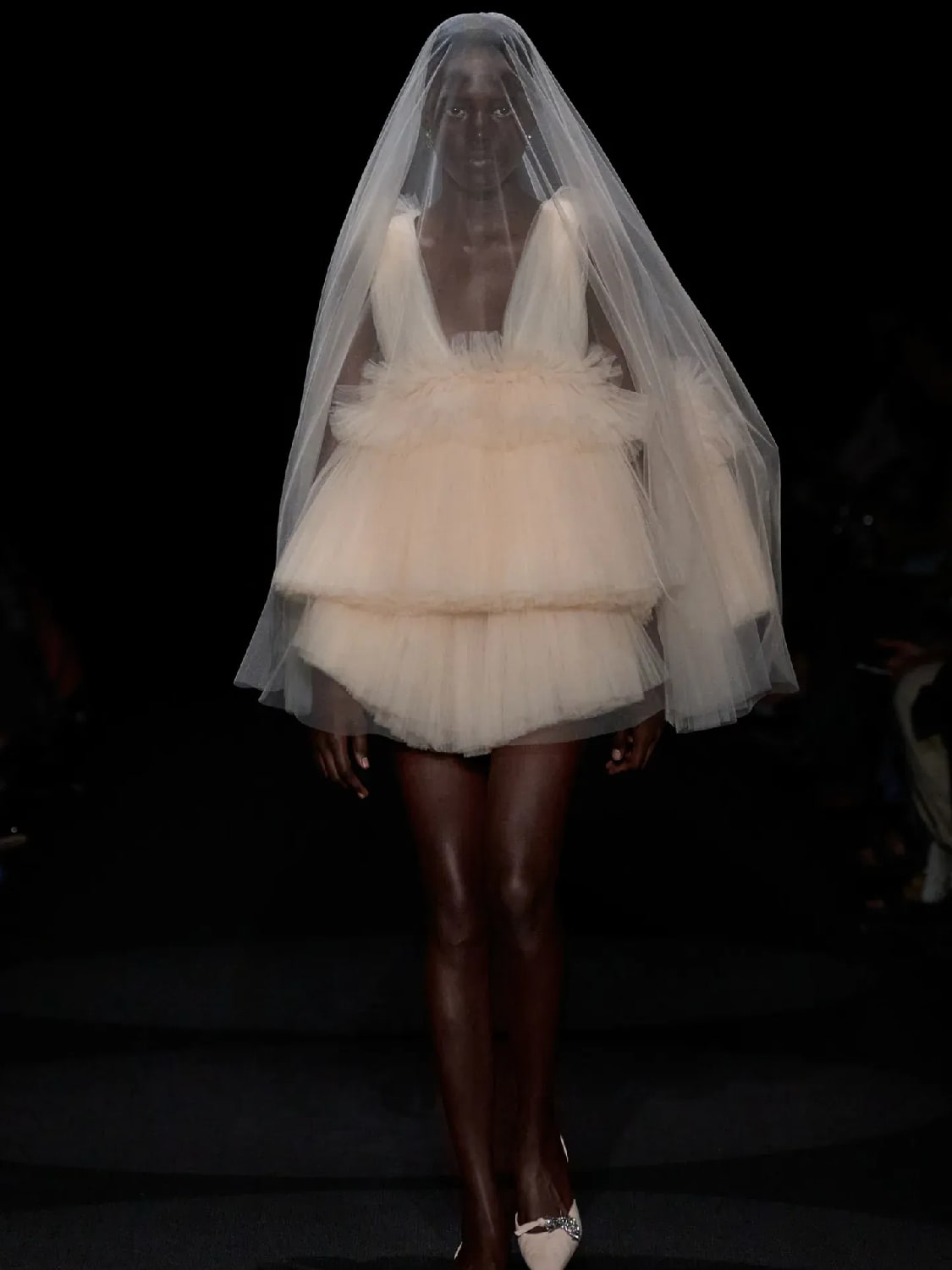 Joseph Altuzarra is Eurasian (Chinese mother, French father), which probably accounts for that unplaceable European inflection in his works so far. This season is no different. Although he cites Rosemary's Baby, the Roman Polanski movie starring Mia Farrow, as a key inspiration, the collection appeared to be an uncanny tribute to Miuccia Prada. Which matters of course in a week of Y2K references, where ghosts of fashions past haunt the collections present. Prada's favourite duchesse satin glowed like jewels in oversized, A-line coats, tiny tops and lady-length skirts that contrast the conservative with tarty. Then there are the tie-dyed summer dresses, the prim sweater with the sheer skirt enlivened by sparkly embellishment. It's refreshing to see these looks on models of colour and size. A handful of pleated and tufted mini dresses, as whimsical as meringues which, beautifully veiled, were lovely.   
Prabal Gurung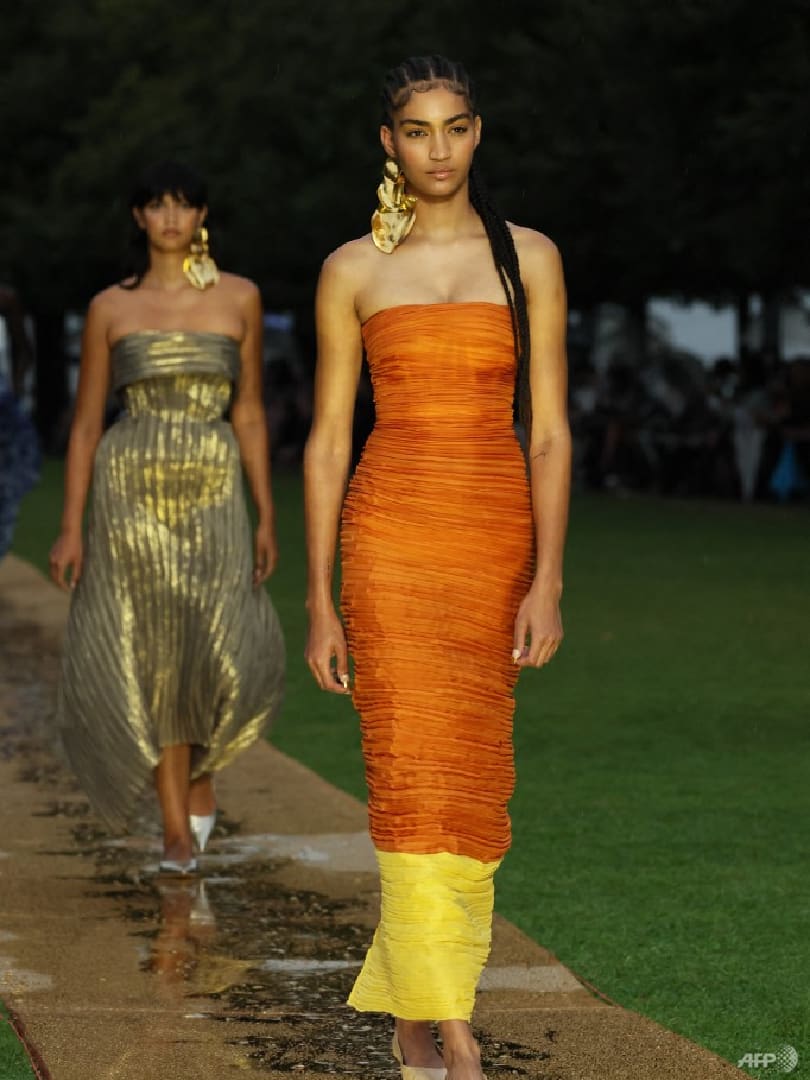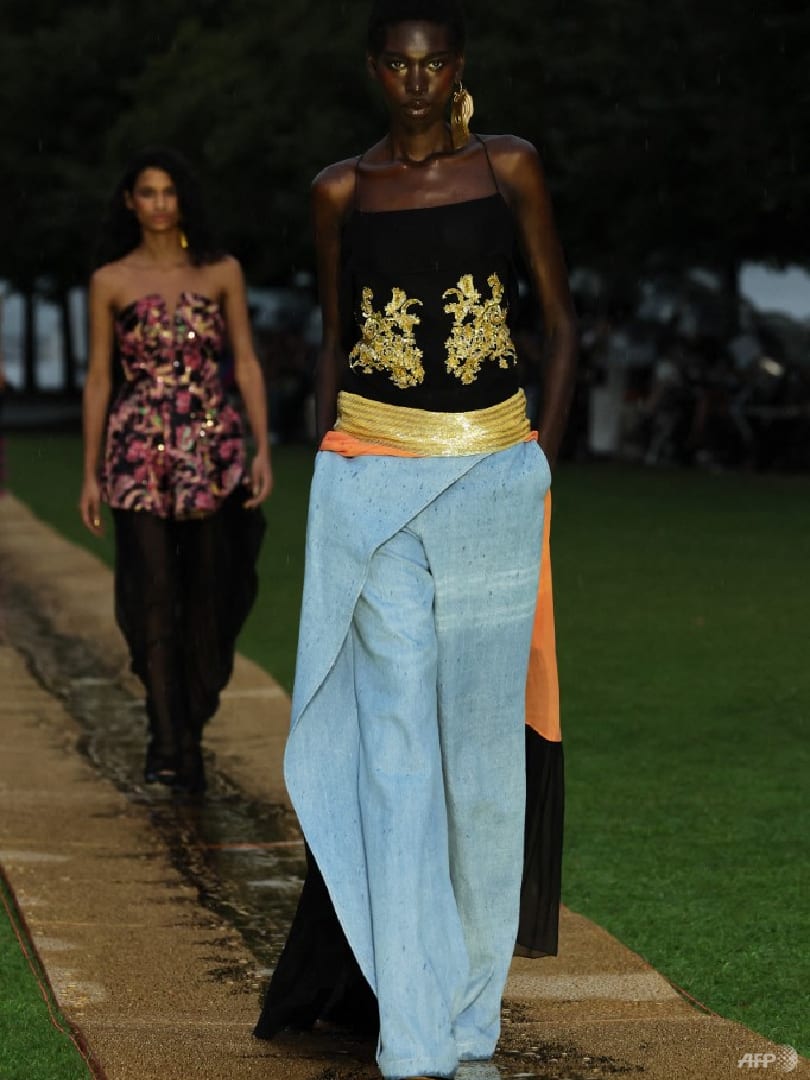 Gurung's casting was so diverse that Caucasian models were in the minority, for a change, and with not a few dudes in dresses. For Gurung, who is of Nepalese descent, this queer representation would be unremarkable, for in 2007, the Nepal Supreme Court had already officially recognised the third gender in the country – self-identified "meti" individuals who are feminine displaying and masculine bodied. In cultural history, Nepal also has a tradition of "maruni", men dancing in female clothing, typically performing at barracks or at royal palaces, to bring good luck.
With gold shaping up to be a substantial theme this season, Prabal Gurung hits the mark with hefty gold ear installations that were as substantial as a Campbell's soup can. (Brandon Maxwell also did chunks of gold, gold inset in jeans, as earrings and handbag hardware, and so forth.)  The collection itself pivots on a clash of unlikely genres, an aesthetic mastered by Nicolas Ghesquiere, and relooked here as a Greek goddess-type pleated top, worn with wide tailored pants buttoned to the side with a diagonal panel, or an aviator jacket worn under an oversized coat, that sort of clash and burn, and cross your fingers that it will work kind of stuff.
Khaite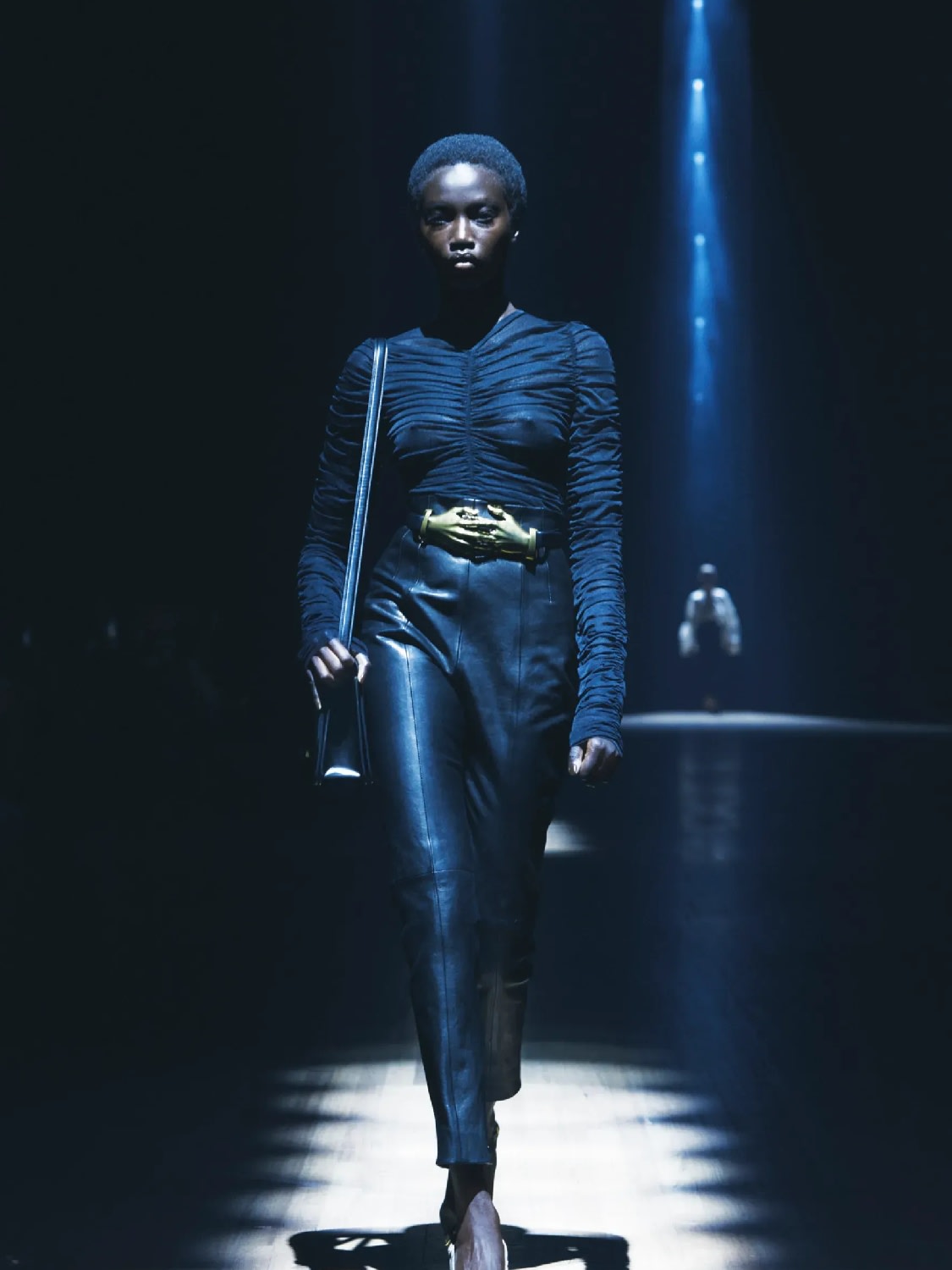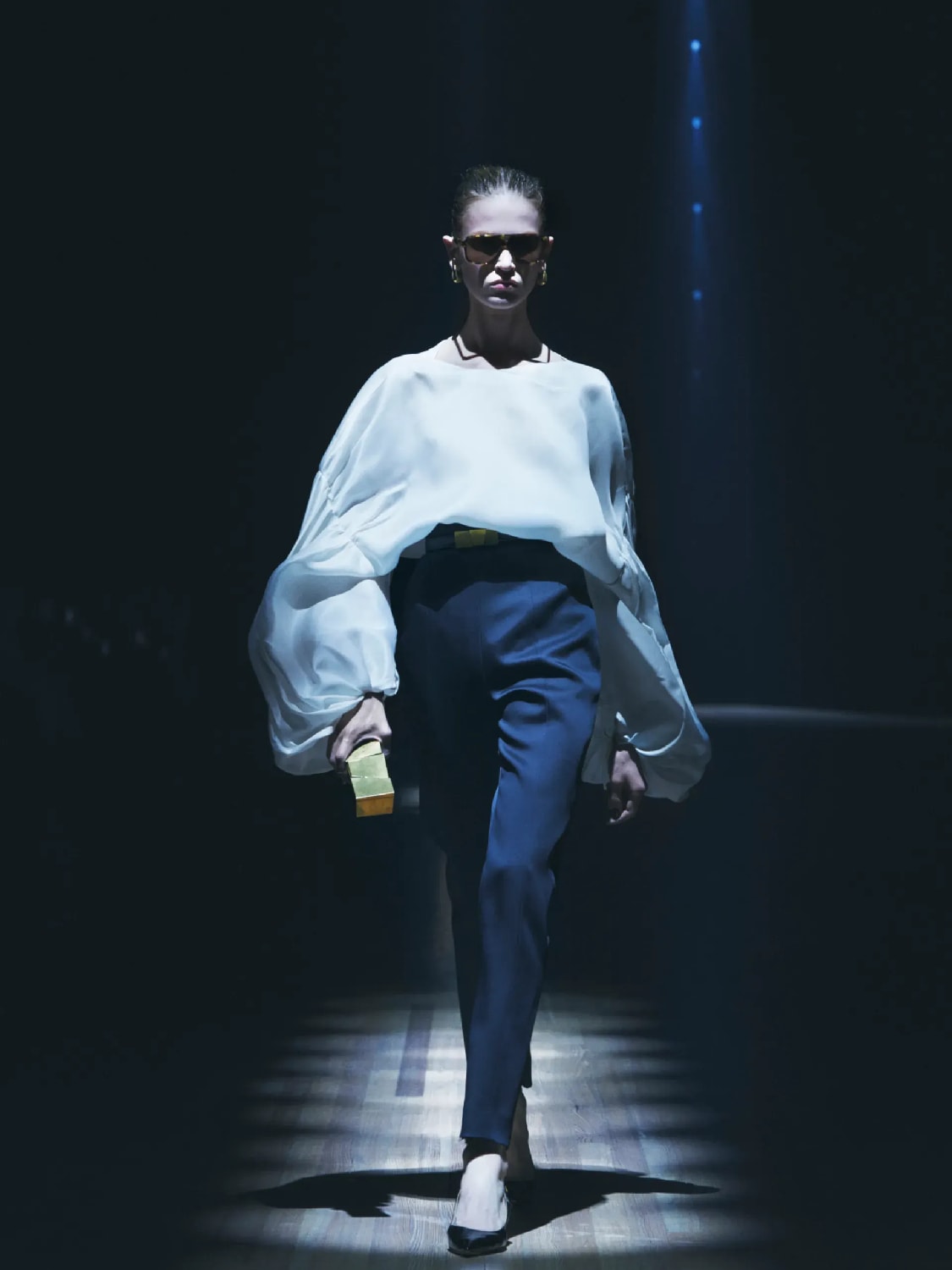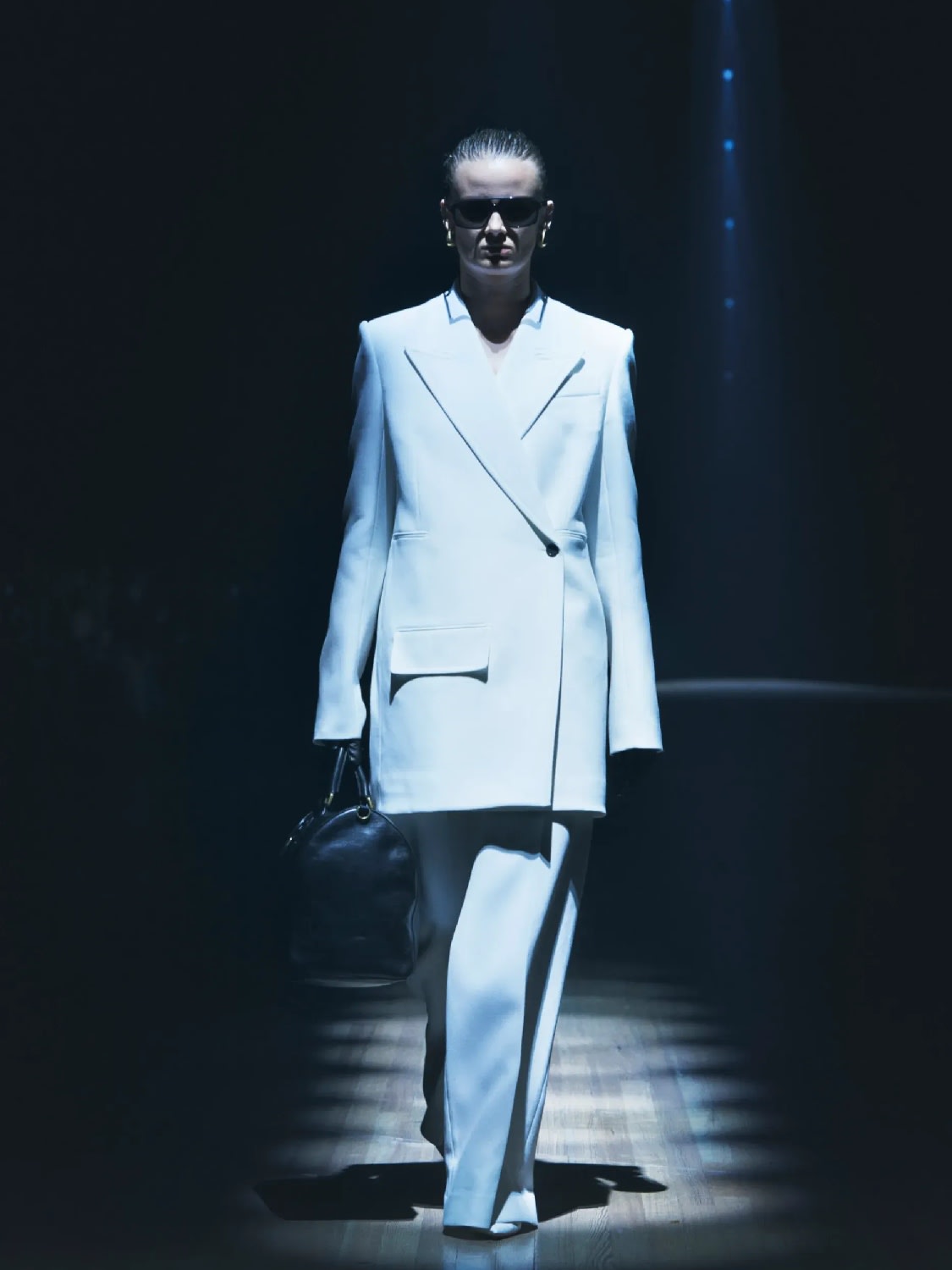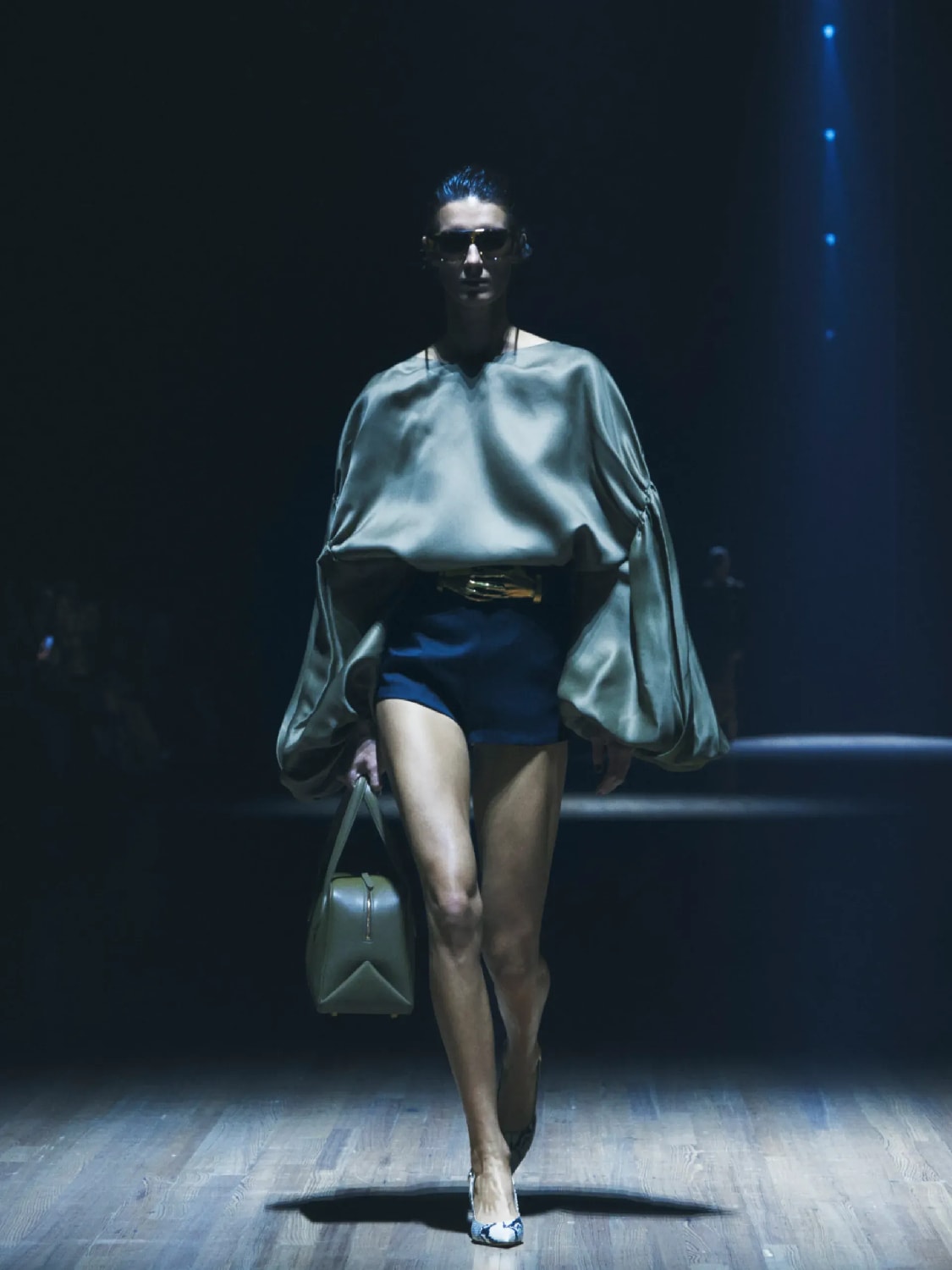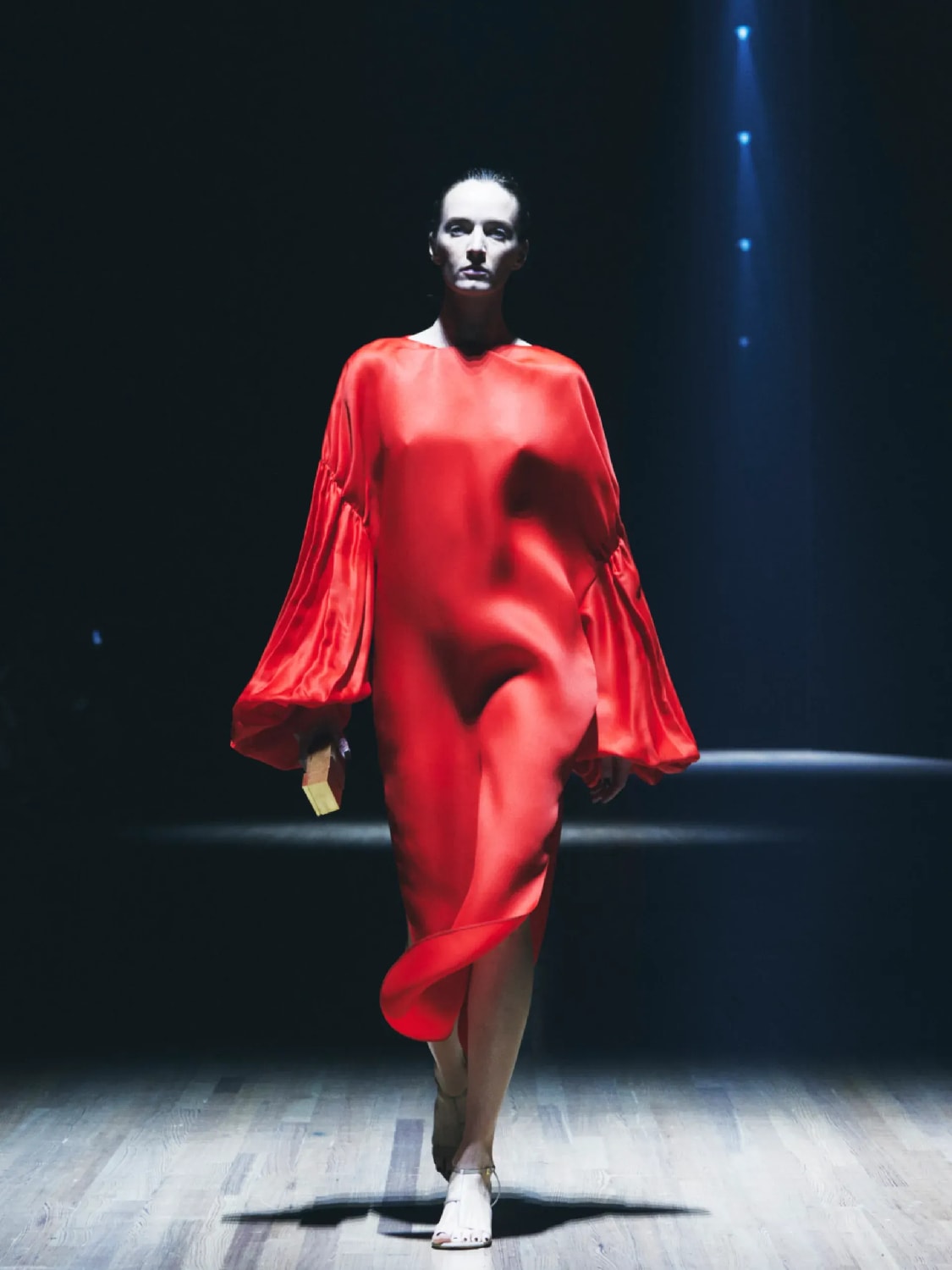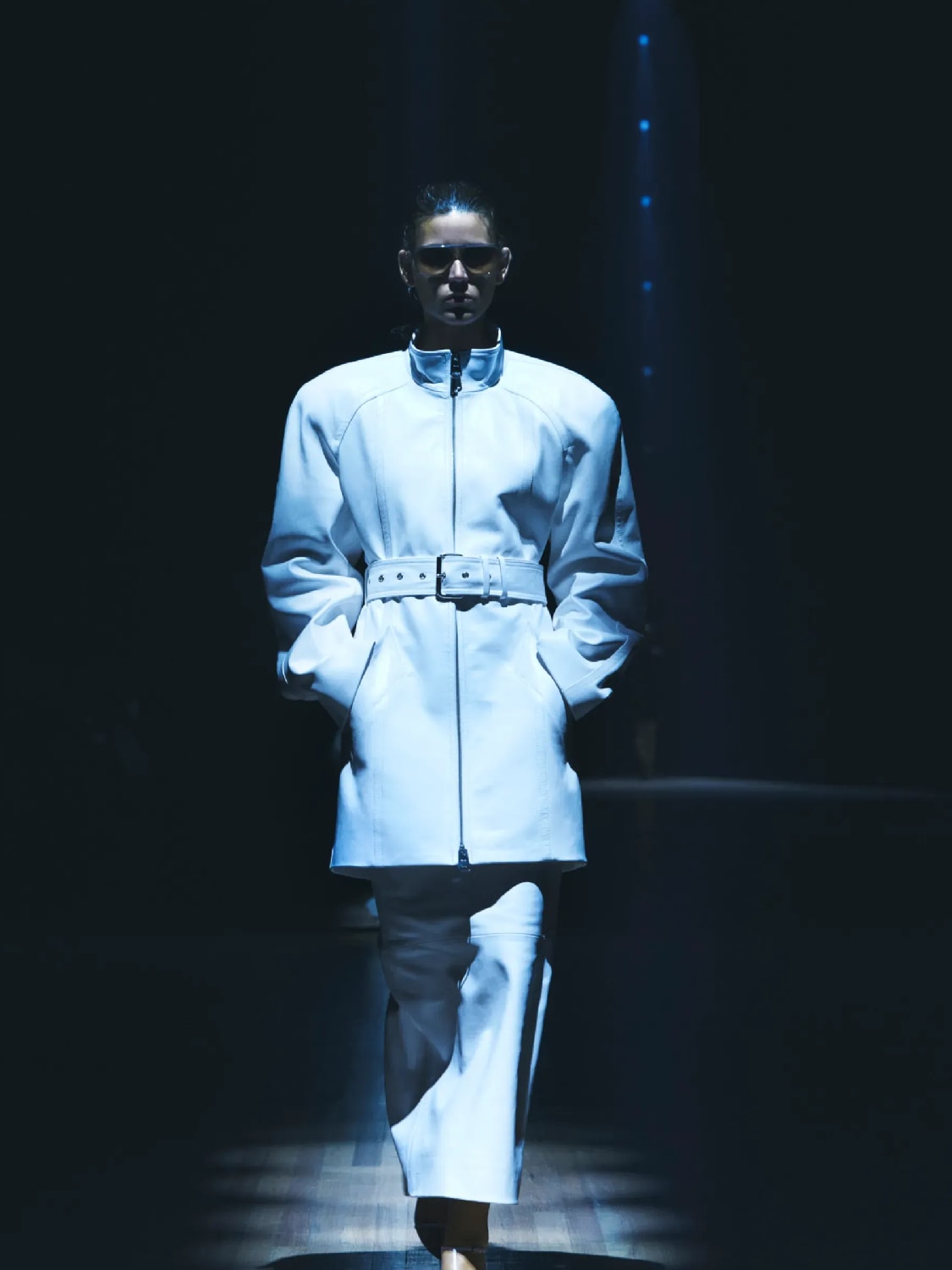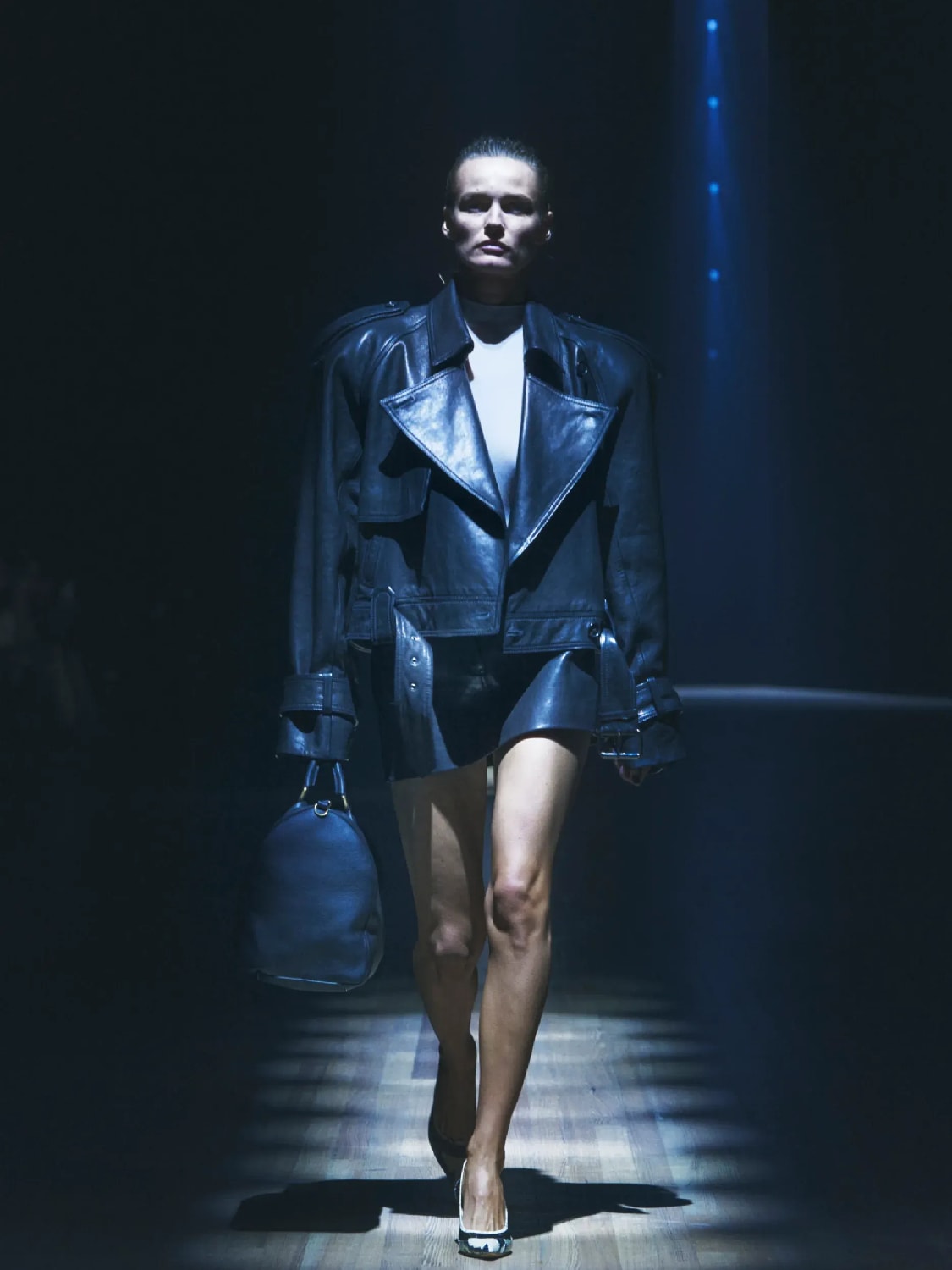 Theatrical presentation and sinister lighting helped creative director Catherine Holstein not a little in lending weight to a meditation on quiet luxury, a particularly American style minimalism, with its starting point the virtues of honesty, humility and a narrow athletic body. Think American style icons from CZ Guest to Jackie Kennedy to Carolyn Bessette-Kennedy – they were very much of the The Row type of tasteful, understated woman. At Khaite, this woman comes with powerful Claude Montana shoulders, a tough-chic leather coat, authoritative angular tailoring, brass "hands" belts that's made possible by Schiaparelli. As a dialogue between hard and soft, the most appealing looks were balanced on leggy shorts and the soft waft of organza lantern sleeves, or a cropped boxy and oversized jacket worn with a sinuous sheer dress, teetering on kitten heel pumps. A sprinkle of billowy silk organza dresses, in scarlet especially, were deliciously sumptuous.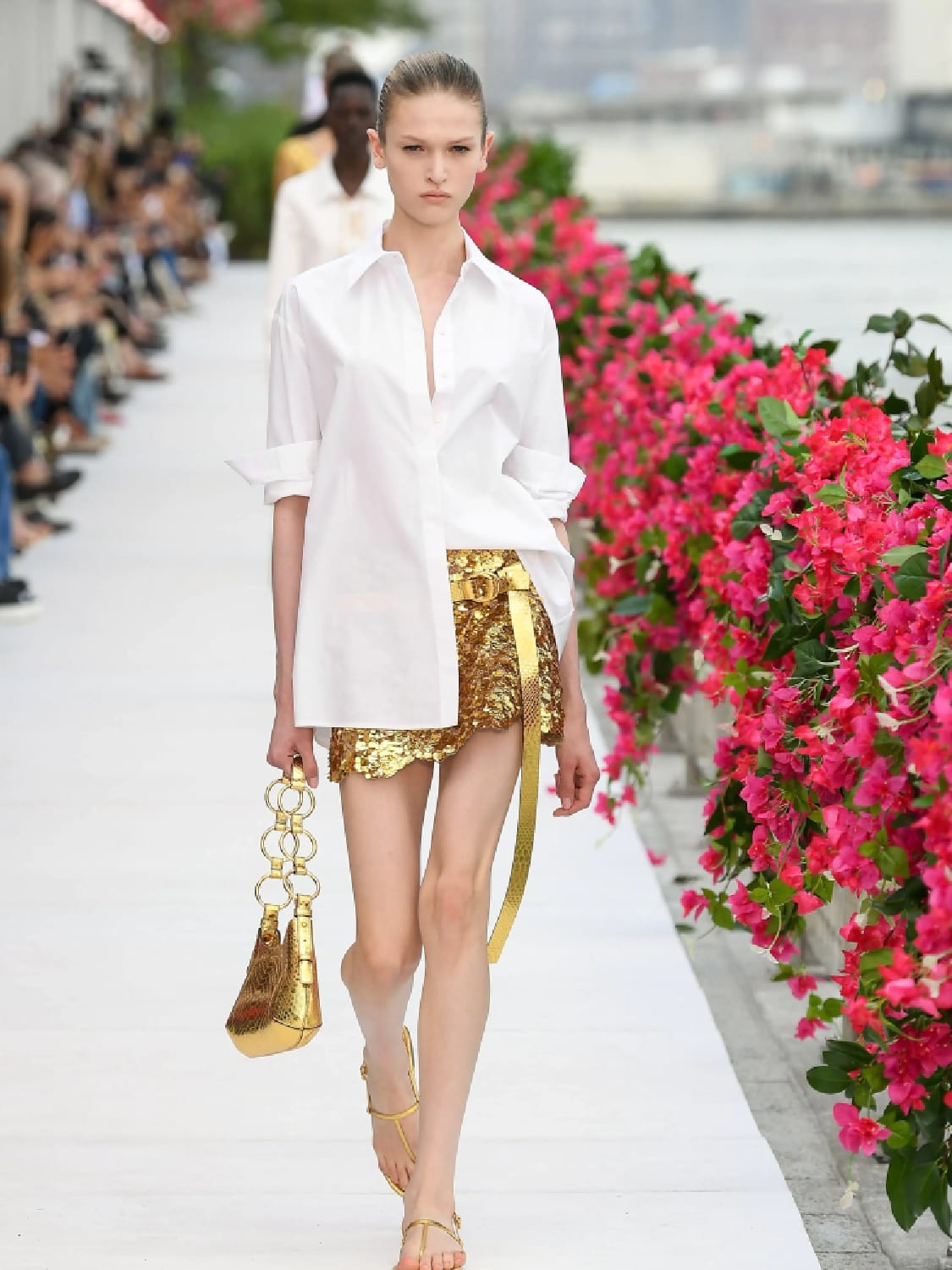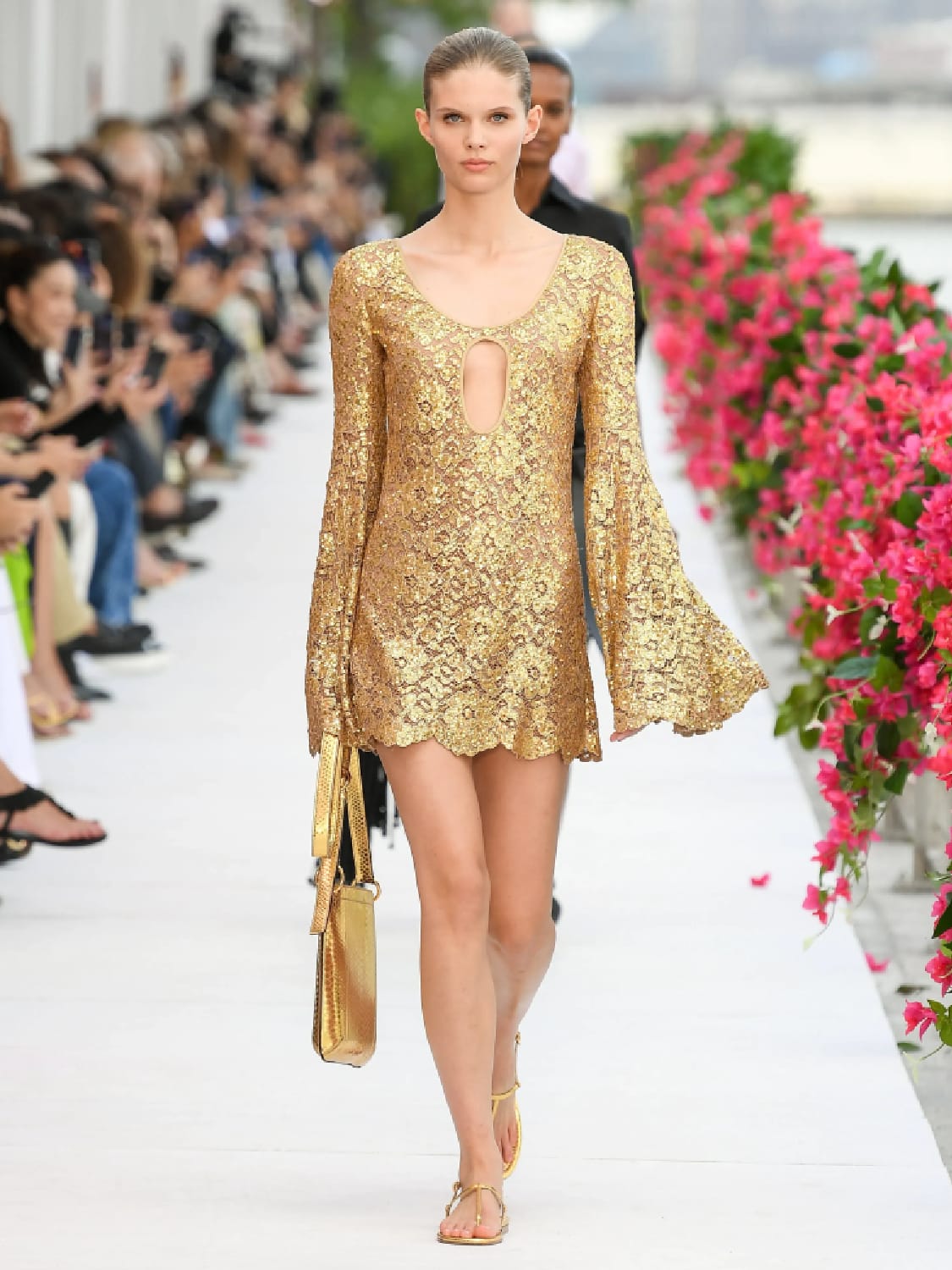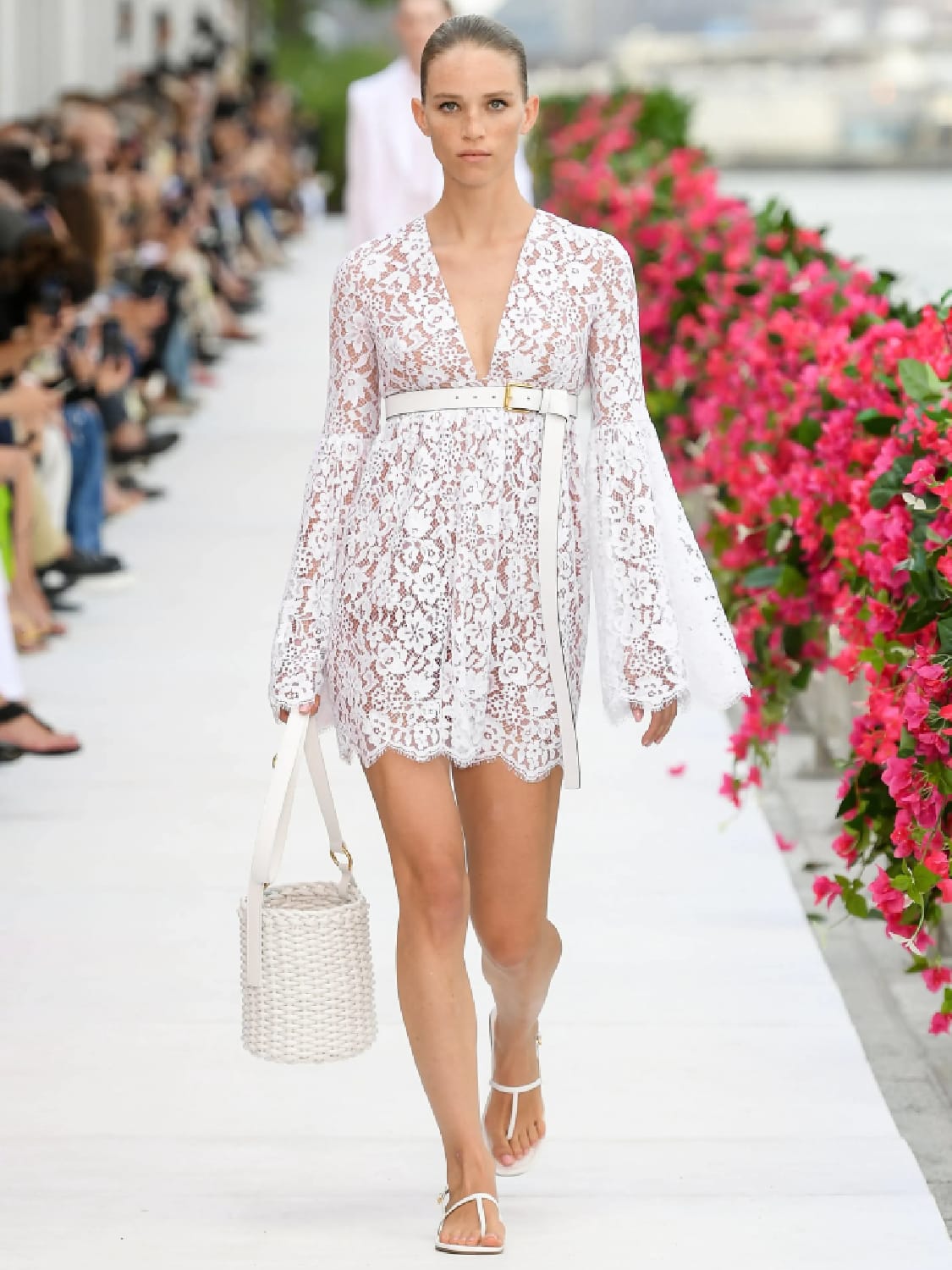 Fashion's obsession with youth is well-recorded but there's an anti-ageist movement afoot, and thankfully, making clothes isn't one of those facilities that diminish with age. The flesh remains willing in the case of veteran American designer Michael Kors, 64, who sent out a massive 65-look collection full of contemporary classics. A feel-good collection, the entire parade of models walked out on flat sandals, giving summery, barefoot glamour vibes. The main focus seems to be a lace tunic dress, in Mykonos white or Brazilian tan. Crochet tops and rattan basket bags reference the folkloric 1970s, a decade beloved by Kors, and revisited often by designers of that generation. Plunging necklines, leggy slits, baby-doll slips, micro-hems and Kor's signature giraffe print shows fashion on vacay mode.
Ralph Lauren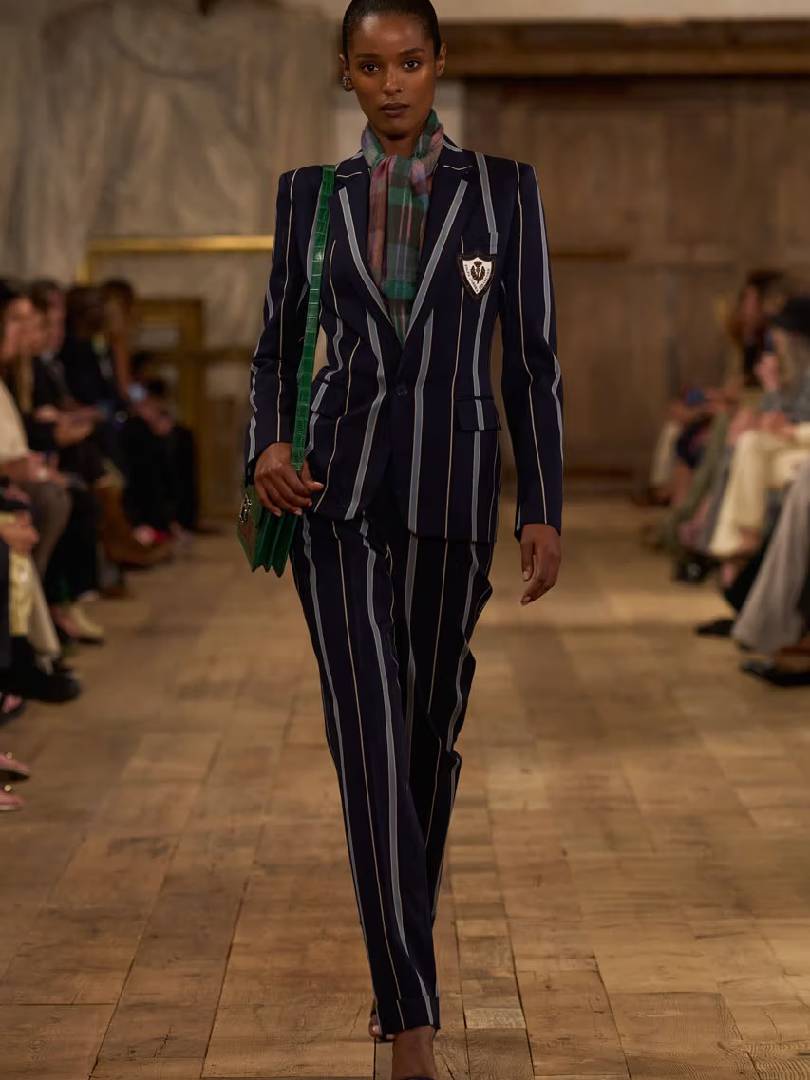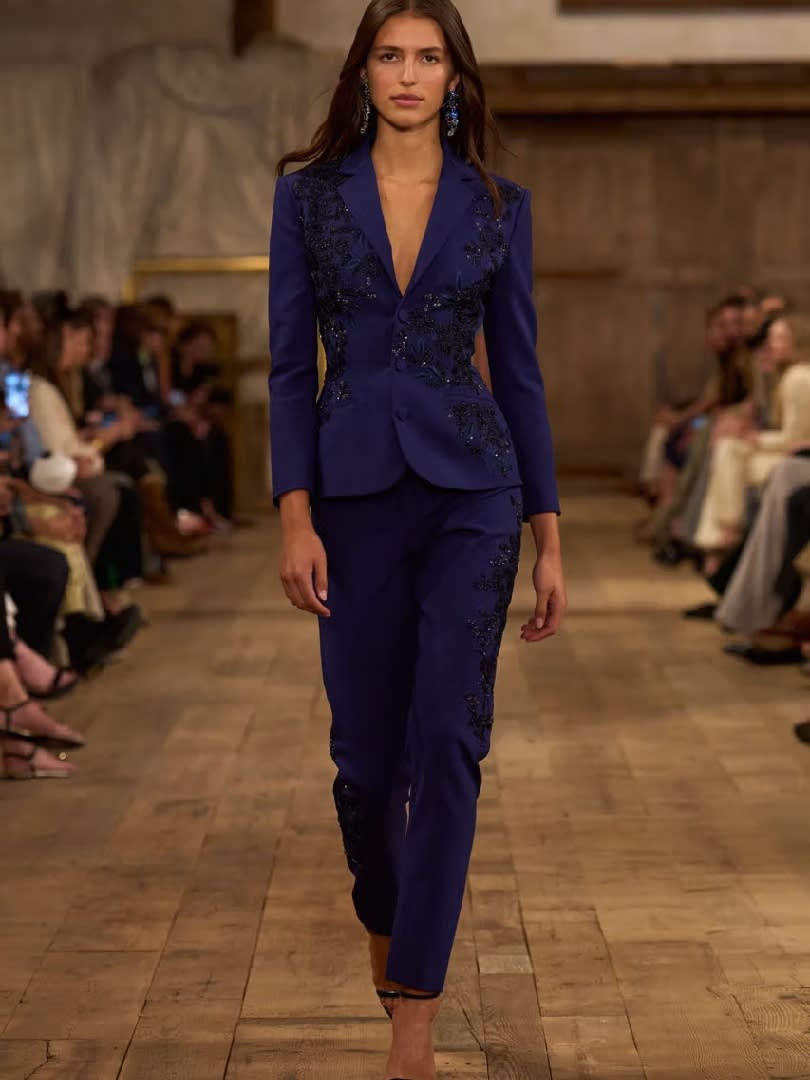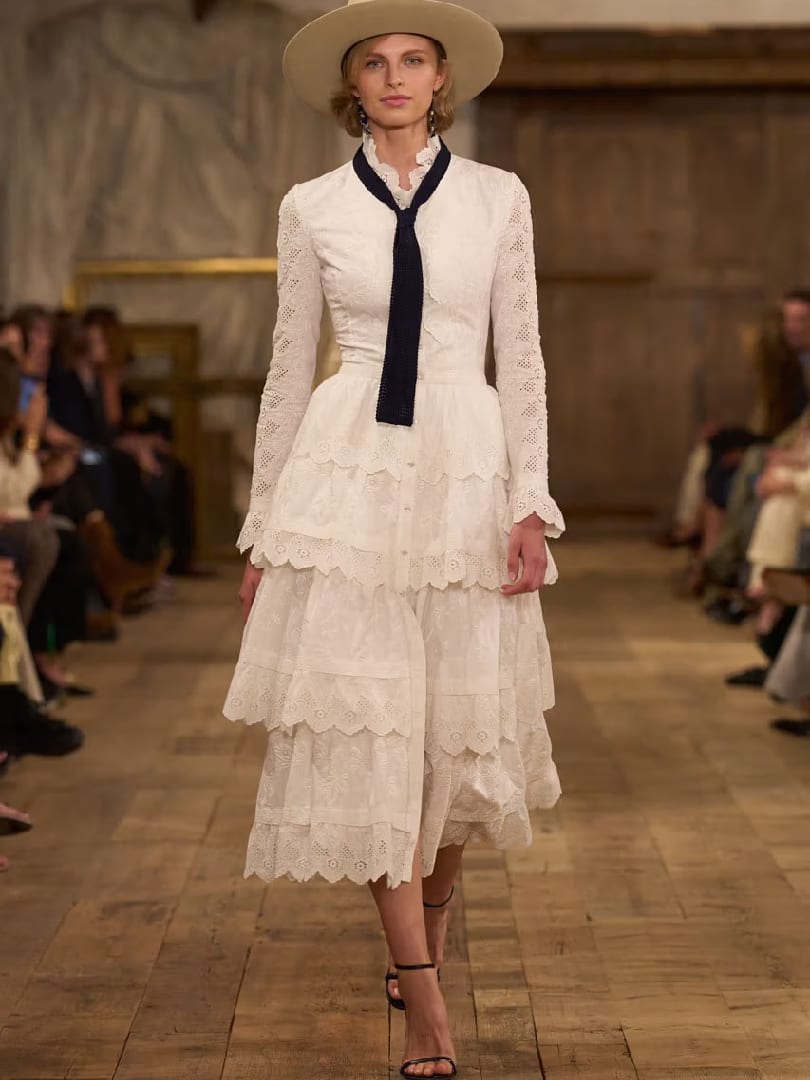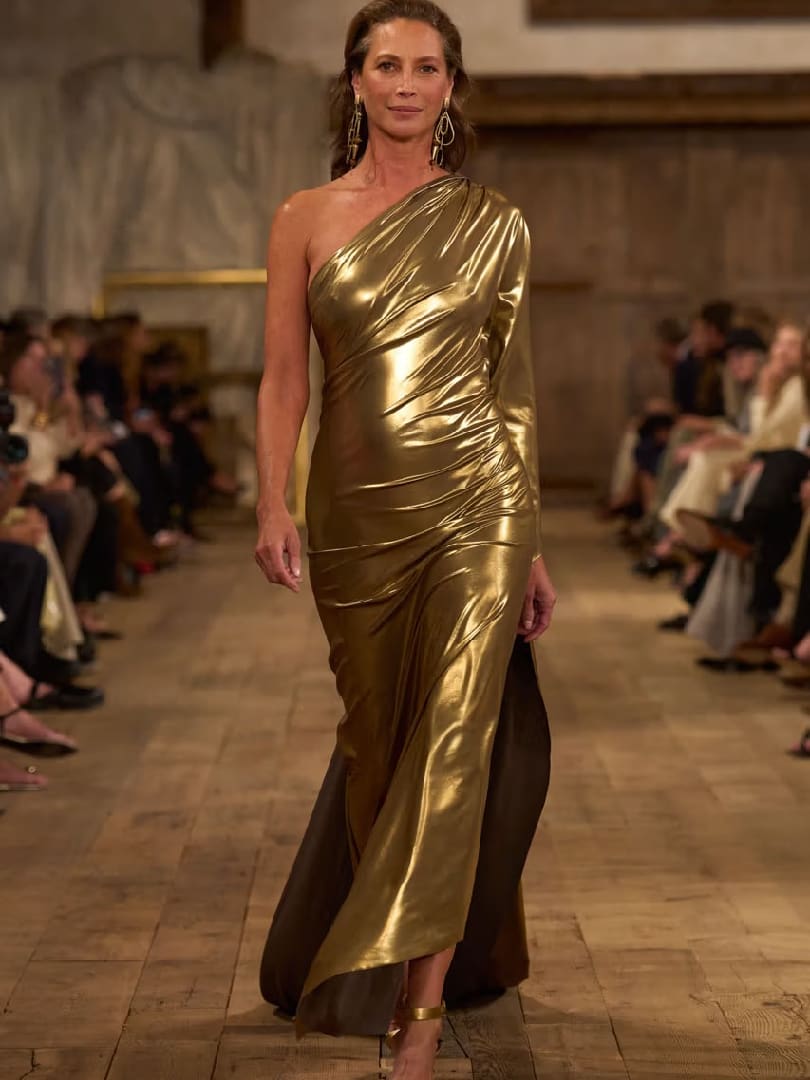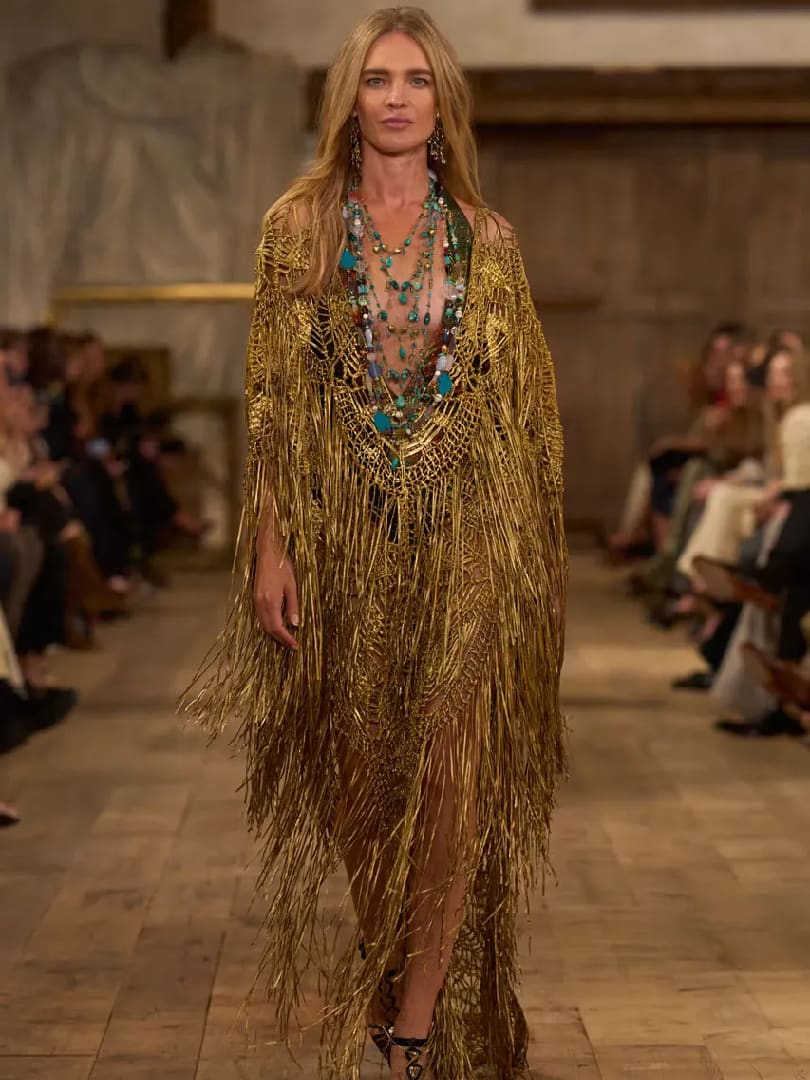 Ralph Lauren, at 83, is the undisputed daddy of American fashion, for his longevity and enduring influence in fashion is enjoying a renaissance at the moment, just like Giorgio Armani, who last July had shown a spectacular haute couture. In a world of ceaseless micro trends, their steadfast hold on creating what is true to their brand has a magnetic gravity and ballast. In a world properly unhinged, gravity and ballast is a much needed antidote.
The collection comprises American classics, symbolised by the artisanal faded denims delicately painted, patch-worked or embroidered in gold thread. The iconic Ralph Lauren polo shirt came in liquid gold; in fact gold dominated the collection. Tailoring for day, and unassuming dresses (including one fabulous white broderie anglais prairie dress) quickly gave way to waves of glamorous black and liquid gold dresses, including one fringed macramé caftan worn by the great society beauty Natalia Vodianova. The finale look (toga-shouldered, drifting) was reserved, justly for the iconic beauty Christy Turlington, who at 54, is the epitome of grace, an American Marianne, if ever there was one.