This humble vitamin with a fancy name is creating a buzz in the beauty industry
Once known only among dermatological circles, Niacinamide is now being celebrated by the beauty industry for its ability to keep ageing at bay, fight acne and enhance the skin's radiance.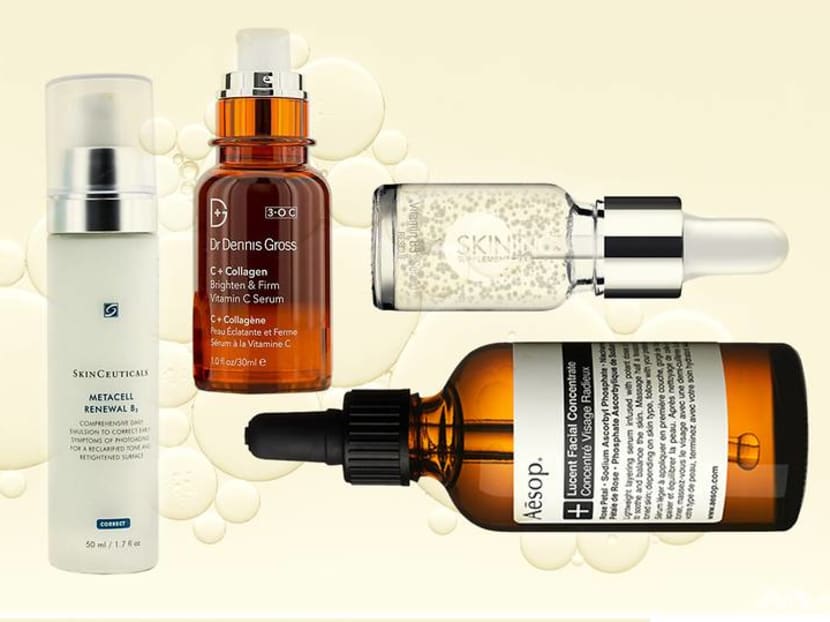 Of the many trendy ingredients to create a buzz in the beauty industry, Niacinamide is one of those that truly deserves the hype. 
It is lauded for its abilities to protect the skin, restore its youthfulness, and even effectively treat acne.
Niacinamide is not new to skincare. This modest superstar was already commonly used in dermatologists' clinics and cosmetic formulations even before being thrusted into the spotlight. But thanks to the beauty industry, its many skincare benefits are now being celebrated.
What makes this ingredient so special? Its name may sound a tad intimidating but it is simply a form of vitamin B3 that can be obtained from foods such as meat, fish, milk, eggs, green vegetables and grains.
As this water-soluble vitamin is easily absorbed into the skin, it works effectively when applied topically via skincare products to boost cellular energy, improve cell turnover, and increase microcirculation while protecting the skin from environmental damage.
Dermatologist Dr Patricia Yuen said: "It is a vitamin that helps to lighten pigmentation, as well as mitigate inflammation to bring down redness in skin."
For those with acne woes, these benefits make the ingredient a godsend. "It decreases inflammation and redness caused by acne and also helps to lighten the post-inflammatory pigmentation from acne," explained Dr Yuen.
With its anti-bacterial properties, the ingredient is also known to help prevent infections caused by excess sebum. According to a spokesperson from SkinCeuticals, by helping to strengthen the ceramide (lipid molecules that help to hold skin cells together) layer, Niacinamide can help to prevent acne that is caused by dryness or the imbalance of moisture in the skin.
Over time, the skin experiences a depletion of ceramides which can result in a host of issues, from persistent patches of dry, flaky skin to increased sensitivity. Niacinamide can help to address these issues by renewing and restoring the surface of the skin and protecting the skin against moisture loss and dehydration.
SkinCeuticals' spokesperson stated: "It helps with increasing the level of ceramides in the skin and maintaining the skin's lipid barrier, thus allowing the skin to retain moisture and protecting against oxidative stressors such as sunlight and pollution."
Niacinamide is also valuable in the battle against ageing. "It can help with reducing fine lines and wrinkles," explained Dr Yuen. 
These anti-ageing abilities have been harnessed by numerous skincare formulations that serve to tackle the signs of ageing. 
The multifaceted ingredient is also said to help increase the production of collagen, thus improving skin elasticity. And it helps to brighten the skin by inhibiting the enzyme responsible for melanin production and improving the appearance of the skin.
With such remarkable abilities, it's assuring to know that Niacinamide is safe for most skin types and is generally well-tolerated. 
However, Dr Yuen warned that there may be incidences where an individual may experience itchiness if his/her skin is sensitive to a product. According to SkinCeuticals, it is advisable for those with sensitive skin types to always do a patch test before using a product.
The multitude of benefits that Niacinamide offers has, of course, made it a sought-after ingredient for beauty formulations. But to get the best out of this powerhouse ingredient, Dr Yuen advised giving products six to eight weeks to see results.
You can try the SkinCeuticals Metacell Renewal B3 (S$149), which is designed to visibly improve the early signs of photo-ageing by increasing cell turnover to resurface skin, help clarify and even skin tone, improve elasticity and diminish the appearance of wrinkles.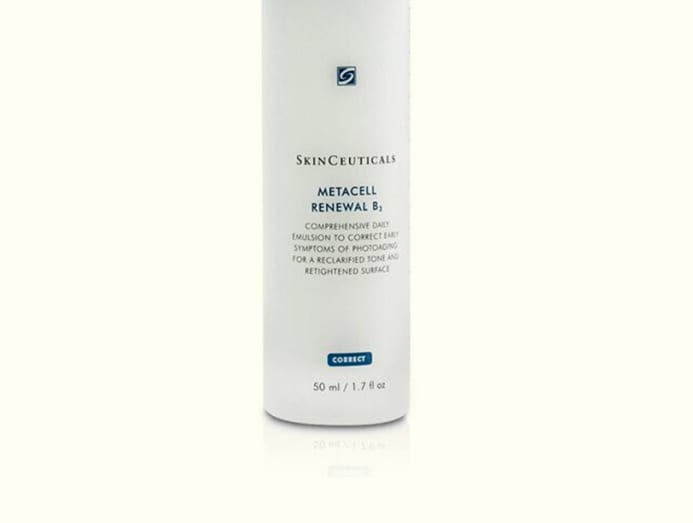 The research laboratories at SkinCeuticals have formulated a delivery system that optimises Niacinamide delivery while reinforcing the skin's barrier.
Then there's Aesop Lucent Facial Concentrate (S$150) which is a lightweight serum that is ideal for our humid climate. Rich in both vitamin C and Niacinamide to soothe, replenish and balance the skin, it can be used on its own or layered with another product.
With its humectant-rich formula, Skin Inc's Vitamin B3+ Serum (S$60 for 10ml) is able to address a range of skin concerns such as blemishes, congestion and redness while strengthening the skin's natural barrier. Enriched with glycerine, it provides long-lasting hydration and can even be used around the delicate eye area.
There's also Dr Dennis Gross C+ Collagen Brighten & Firm Vitamin C Serum (S$115), which works on all skin types to help minimise the appearance of enlarged pores, uneven skin tone or wrinkles and enhance the surface texture of the skin.