Olive green Patek Philippe Nautilus sells at auction for a staggering US$470,000
The factory-sealed timepiece was the first green Nautilus to go on the auction block.
A highly-sought after Patek Philippe Nautilus with olive green dial has sold for almost half a million US dollars at an auction in Monaco.
The watch went under the hammer at Antiquorum's Important Modern & Vintage Timepieces auction, held on Jul 21, eventually selling for an estimated final price of US$470,000 (S$640,065), including buyer's premium. 
That's almost 11 times the US$34,893 retail price of the watch, and more than double its pre-sale high estimate of US$180,000.
The auction marked the first time ever that the Ref 5711/1A-014 olive green Nautilus appeared on the secondary market. The timepiece in question still has its plastic factory packaging intact, sold as a full set. Patek Philippe's Authorised Dealers were ordered to stop supplying sealed watches to customers in 2017 in order to prevent grey market activities.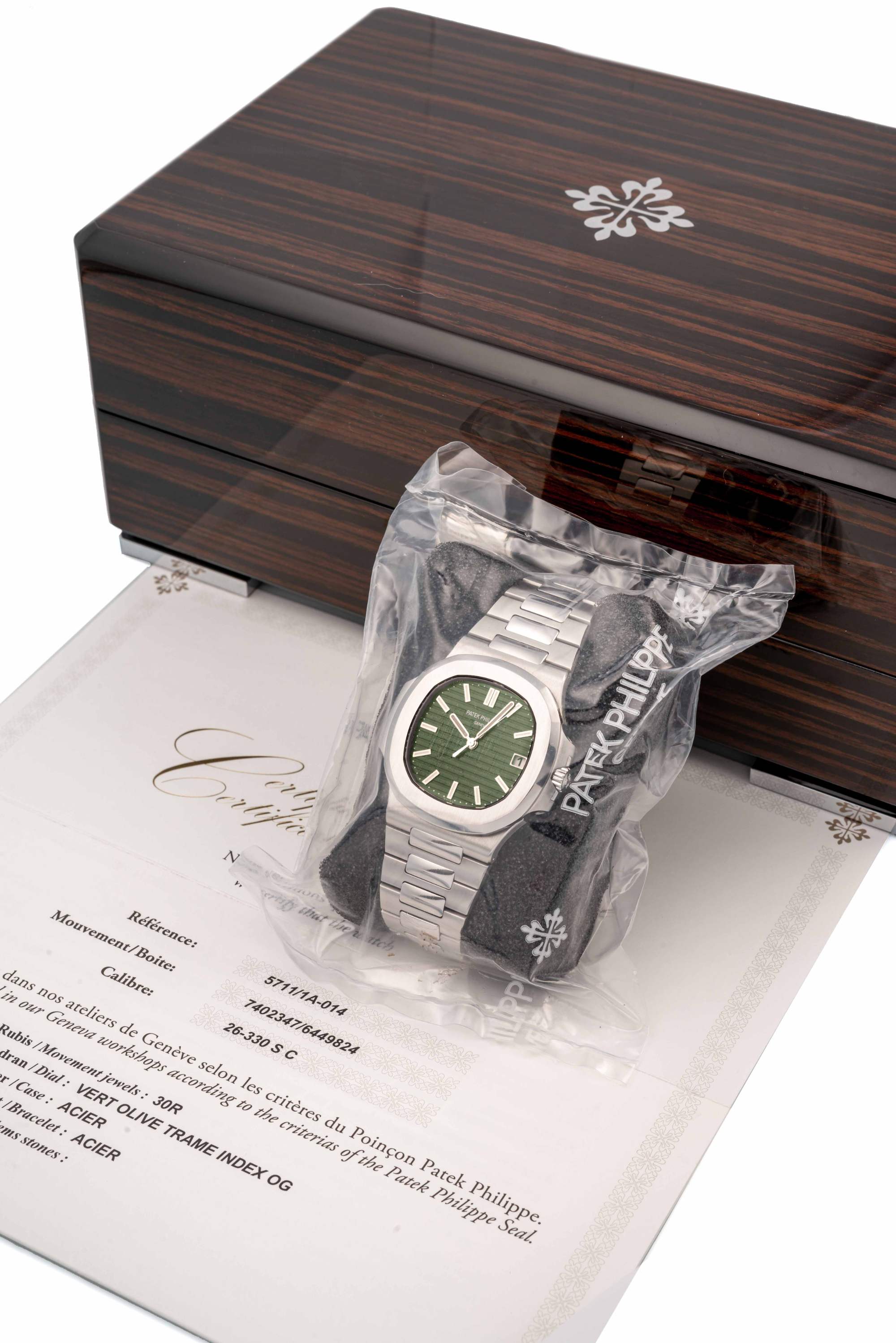 The green-dialled Nautilus was introduced following the discontinuation of the famed Ref 5711/1A-010 blue-dialled version. It was meant to placate customers who have been unable to secure the timepiece.
But like its predecessor, the timepiece has become almost impossible to find, with collectors placed on long waiting lists at the boutiques. Even Thierry Stern, president of Patek Philippe, had to turn down his sons' requests to purchase the timepiece.
Now with its staggering auction price, the olive green Nautilus has surely become the year's most storied timepiece.