Why are J Lo and Meghan Markle obsessed with this cult hair care brand?
Cult favourite hair care brand Oribe lands in Singapore on Aug 1. But what makes it so well-loved? And which products can celebrities not live without?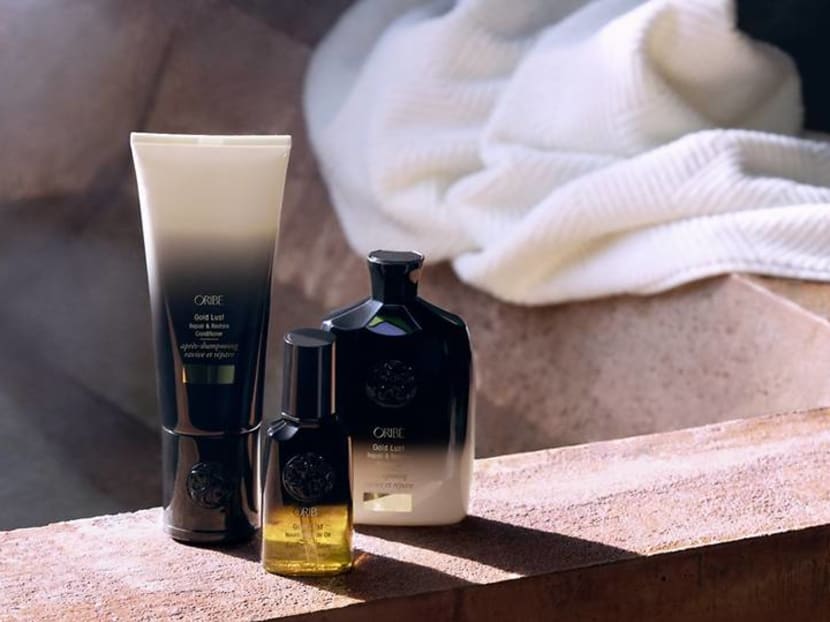 Legendary Cuban-American hairstylist Oribe Canales needs little introduction. Canales was a master of his craft. Aside from creating Jennifer Lopez's most iconic hairstyles over the years, he was also credited for turning Naomi Campbell, Cindy Crawford and Linda Evangelista into supermodels on the runway with his talented hands.
Canales passed away in 2018, but his legacy lives on with the hair care brand he founded. The best-selling, award-winning Oribe (for the uninitiated, it's pronounce Or-bay) brand is a cult favourite among models, celebrities and the like. 
The brand has been available in the US and online since its founding in 2008, and will now be available in Singapore from Aug 1. Previously, beauty fans had to ship the product in from sites such as Nordstorm or Net-A-Porter, but the collection will now retail at premium salons Kim Robinson, Shunji Matsuo, Chez Vous: Hideaway Hair Salon and Evolve.
But what makes Oribe products so well-loved amongst its cult following? For one, there's the brand's signature scent – a blend of Italian bergamot, white peach and cedarwood. Named Cote d'Azur, the fragrance embodies the glamour and warmth of the French Riviera.
There's also the exceptional craftsmanship. Oribe products include gels that condition; oils that hold; sprays that don't flake; skincare-grade shampoos that prepare hair for styling and gently balance the scalp; as well as masks with the richness and body of a lavish moisturising cream.
It doesn't hurt that the bottles look good too. Inspired by fragrance packaging, the bottles immediately dress up a bathroom vanity. Oribe's iconic emblem is embossed and sealed on silhouetted bottles. As part of the company's commitment to eco-sustainability, the materials for its premium, stationery-styled boxes are organically sourced from "well-managed forests" with logos and graphics printed from vegetable inks.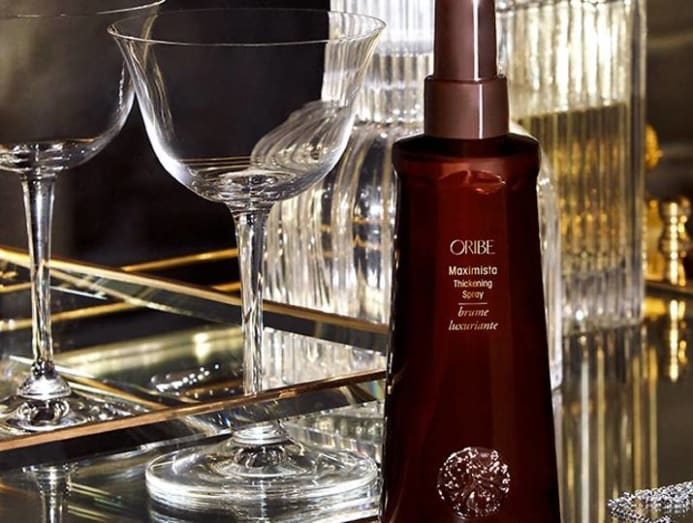 Oribe collections that will be available in Singapore include Gold Lust, known as the antidote to undo the damage of time and styling to "reawaken" hair to its glossy best. The Signature collection consists of the quintessential Oribe must-haves, such as texturising and styling sprays.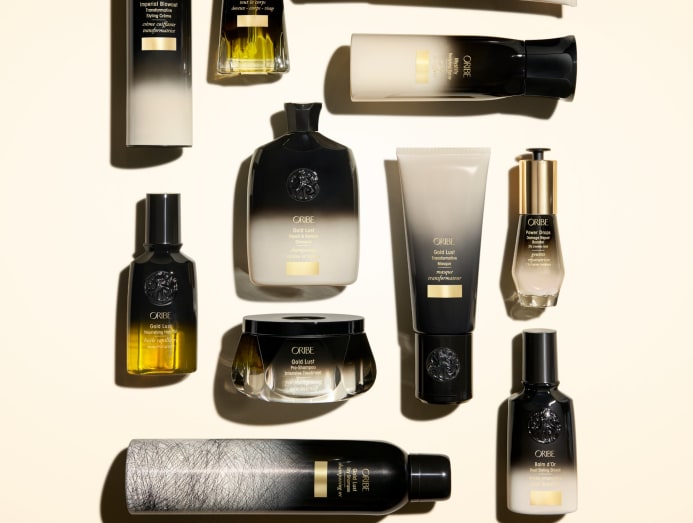 The Brilliance & Shine collection highlights hair with a brilliant, illuminating sheen, while the Magnificent Volume collection creates voluminous, yet manageable locks.
Jennifer Lopez is a fan of the Royal Blowout Heat Styling Spray from Oribe's Signature collection. This product is the secret behind her sleek and shiny hair. Oribe Canales himself revealed this to Shape magazine, saying, "No matter what look we're going for, I need to properly prime her hair to get the desired result – fast."
The secret behind Meghan Markle's luscious locks? It's the Dry Texturising Spray, also from the Signature collection. Back in her Suits days, the Duchess of Sussex raved about how this product kept her hair looking TV-ready for filming. 
"When my hair is feeling a little weighted, Suanne, my hair artist on set, has me bend forward and she sprays a little Oribe Dry Texturising Spray or nothing at all, and then has me 'flip back hard' to give my hair a little extra bounce," Markle told Birchbox magazine.