Which products from cult brand Oribe are best suited to Asian hair?
Cult celebrity haircare brand Oribe launched in Singapore after more than 10 years since its creation. Daniel Kaner, co-founder of the brand, shares the reason behind the expansion, and which products are better suited to Asian hair.
When luxury haircare brand Oribe launched in Singapore in August, it sent the beauty community buzzing. This is, after all, a brand that's built a celebrity following over the years, including the likes of Jennifer Lopez, Meghan Markle, Cindy Crawford and Naomi Campbell.
Oribe was founded in 2008 by haircare industry veteran Daniel Kaner, along with the late celebrity hairstylist extraordinaire, Oribe Canales (1956-2018). It was the first brand to bring luxury haircare products to the market.
Back then, hair products could be found either at mass-market retailers or at professional salons, but there was no middle ground. That's where the founders saw opportunity for a new hair care brand.   
"There is a vast difference between good and exceptional and a lot of opportunity in between. We created unique formulations that were modern and forward-thinking – products with clean formulations that have high performance. Our goal was to create something extraordinary," shared Kaner.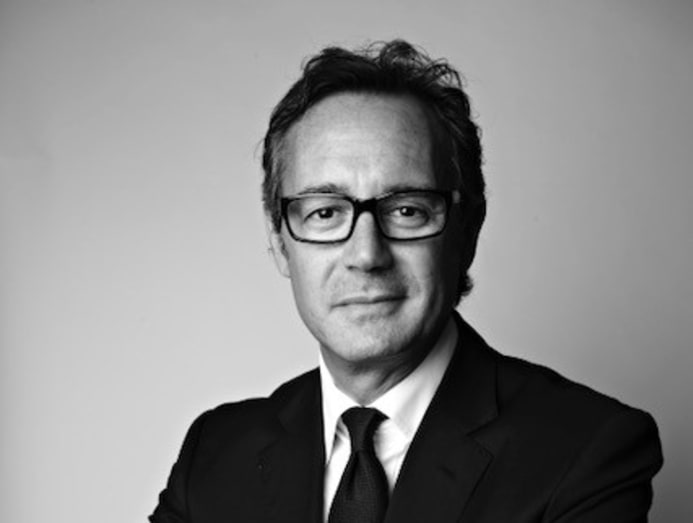 Not only are Oribe products crafted with high performance in mind, the brand also focuses heavily on the design. The sleek packaging creates a visual statement on a dresser or vanity.
The brand is also famous for its signature scent, Cote d'Azur. Inspired by the French Riviera, the scent consists of notes such as white butterfly jasmine from Cuba's national flower, "la mariposa blanca", Calabrian bergamot, pink lemons, white peach, cassis and muguet, balanced with Aomori apples and leafy greens.
Here, Kaner tells CNA Luxury why Singapore was chosen as the brand's first Southeast Asian foray, and shares his tips and recommended products for styling Asian hair, plus his favourite memory from working with the legendary Oribe Canales.
WHAT MAKES ORIBE STAND OUT FROM OTHER HAIRCARE BRANDS?
Oribe defined the luxury haircare category, creating the standard. Our goal was to look at hair products in a different way, geared to talented hairdressers, sophisticated salons and product junkies. From the start, performance was a non-negotiable. We envisioned products that were robust tools, providing the ultimate in performance that stylists could depend on and that consumers would crave. 
We were interested in all aspects of the experience, starting with a beautiful perfume-grade fragrance that has become a signature of the brand. Our signature scent, Cote d'Azur, runs through the entire line, designed so that the products build beautifully upon each other.
Oribe has sparked deep connections with its consumers. We emphasise the importance of the overall experience, whether it's the fragrance, the performance of our products, the visual statement of our packaging or our high-touch service model.
TALK US THROUGH THE CREATION OF THE BRAND'S SIGNATURE SCENT, COTE D'AZUR.
Typically, companies use stock fragrances but our goal was to create a fine fragrance that would add additional character to the product. Fragrance is one of the strongest of our senses. And to achieve something special, we created such a point of difference. We collaborated with a legendary French fragrance house to create Cote d'Azur, which embodies the glamour and warmth of the French Riviera.
We felt strongly about using one fragrance theme throughout the line, and it has become a recognisable brand signature.
WHY IS DESIGN SO IMPORTANT TO ORIBE?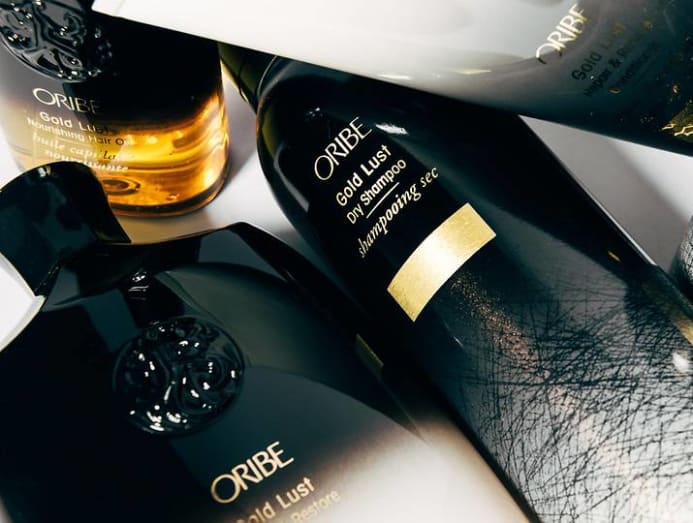 If the design creates an emotional reaction, makes you curious and sparks interest, then we have succeeded. We wanted to create something that was different than anything else in the haircare category and become a covetable object on its own.

AFTER MORE THAN 10 YEARS IN THE MARKET, WHY DID THE BRAND DECIDE TO FINALLY LAUNCH IN SINGAPORE?
In 2018, Oribe Hair Care joined Kao Corporation, which has opened up many new opportunities for our brand in Asia and has broadened our reach.
My colleague, Eddie Wan, Asia Commercial Vice President, Kao Salon Division, is based in the region and together, we are starting to introduce and actively build a strong presence within the market. We feel that Oribe products and the elite salon community of Singapore are a perfect match. This market is sophisticated and has a discerning customer base who understands what luxury is and will understand Oribe.
"We feel that Oribe products and the elite salon community of Singapore are a perfect match. This market is sophisticated and has a discerning customer base who understands what luxury is and will understand Oribe."

HOW DOES THE BRAND CAPTURE THE ATTENTION OF ASIAN CONSUMERS?
Our product line is designed to address all hair types. In Singapore, we offer a wide range of products that meets the needs of this market. There is demand for products that are lightweight, clarifying, volume-boosting and protect against environmental pollution such as dryness and fading caused by UV rays, thermal damage and heat protection up to 450°C.
This market loves volume, products that create structure and styles that have hold. Oribe will be launching our collections targeted for these specific needs including Magnificent Volume, Gold Lust, Serene Scalp and Beautiful Color. We will also offer our Signature line that is perfect for all hair types.

"This market loves volume, products that create structure and styles that have hold. Oribe will be launching our collections targeted for these specific needs."
COULD YOU SHARE YOUR TIPS FOR STYLING ASIAN HAIR?
Asian consumers are typically looking to add body and volume to their hair. I suggest using Oribe's Shampoo and Conditioner for Magnificent Volume to encourage a fuller look. For styling, our Maximista Thickening Spray is perfect to apply to the roots of hair before blow-drying. The spray not only helps to lift hair but also provides long-lasting hold for a voluminous look all day.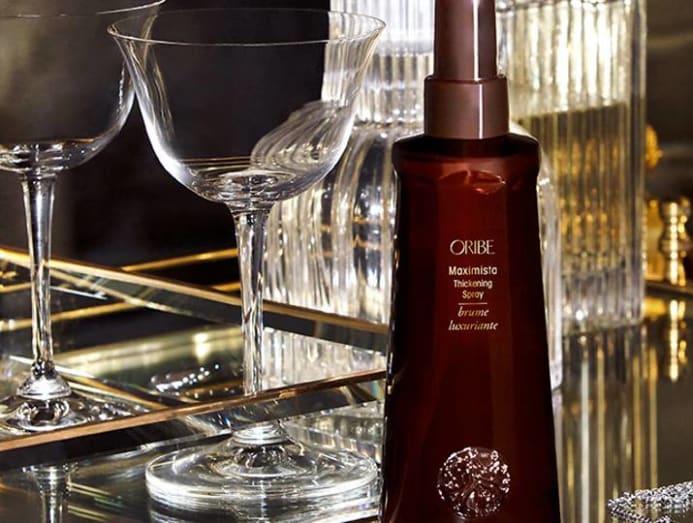 For silky hair, our Dry Texturising Spray gives incredible power and lift, adding texture to the silkiest of hair types. The invisible spray also absorbs oil as it lifts and texturises the hair. Singapore is a humid city and our Impermeable Anti-Humidity Spray was developed specifically for this climate by shielding hair from frizz. It's like a raincoat for the hair.
Consumers are becoming increasingly interested in overall health and wellness and are looking for products that focus on preventing damage and restoring hair and the scalp.  Because scalp health is a growing concern among today's consumers, we developed a holistic approach to treating issues such as hair loss, hair-thinning and dry scalp.
Inspired by skincare technology, our Serene Scalp Collection provides a step-by-step hair regimen that includes a cleanser, moisturiser, exfoliator and targeted treatments for overall hair health.
WHAT'S YOUR FAVOURITE MEMORY FROM WORKING WITH THE LATE ORIBE CANALES?
I knew the brand would be successful during our first show in August 2009. It was the earliest days of the brand and we had invited all of our customers to a kind of throw-together education event, which happened to be right on the heels of our first photo and video shoot.
Oribe produced three segments with our fledgling education team who are now the leaders of the team. His first segment was using portable, rolling floor fans that he used during photoshoots with photographer Richard Avedon. Avedon loved how Oribe would move the fans around to capture the model's free-flowing hair. He called it "the secret of the double wind".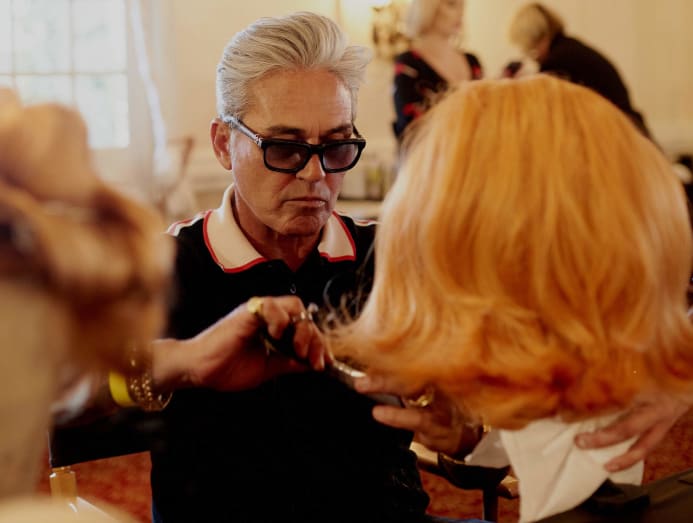 I was sitting at the back of the studio watching the audience and the presentation. We were at Pier 59 on the Hudson River in New York, customers were sitting on bleachers and it was hot. Oribe was on stage moving the fans around, prepping the hair, working his magic. There was a moment, the fans were placed just right, he dug in his pocket, pulled out his cigarette and fired it up.
There was a smile of contentment on his face, a glint in his eye because he knew he got the shot. I watched the audience who were on their feet holding their cellphones filming the segment to capture the moment. His knowing smile told us that he had gotten the look and everyone in the room knew it, it was pure magic.
SINCE LAUNCHING THE BRAND IN 2008, WHAT HAS CHANGED FOR ORIBE?
We had a clear vision when we launched the brand. Our thinking was craftsman-style with a strong belief that what we created had to be best in class. We didn't use stock formulas, we created unique and custom formulations designed by Oribe that were ahead of their time and still are.
We've expanded the line into lifestyle products and now offer body care, home fragrance and more. What we set out to do was important; we wanted to give the hairdresser everything they needed to be the best at their job. We wanted something extremely efficacious, creating another level of performance and quality.
Much has changed since we launched our brand in 2008. My own perspectives have changed. We used to want to be the best in class or the best in category, but today I would rather be the most interesting.
"We used to want to be the best in class or the best in category, but today I would rather be the most interesting." – Daniel Kaner