Coming soon to Singapore: A hypercar showroom with S$4.7m cars for sale
Italian hypercar manufacturer Pagani has struck a new Singapore dealership with Eurokars Supersports. A new showroom will open its doors in 2022.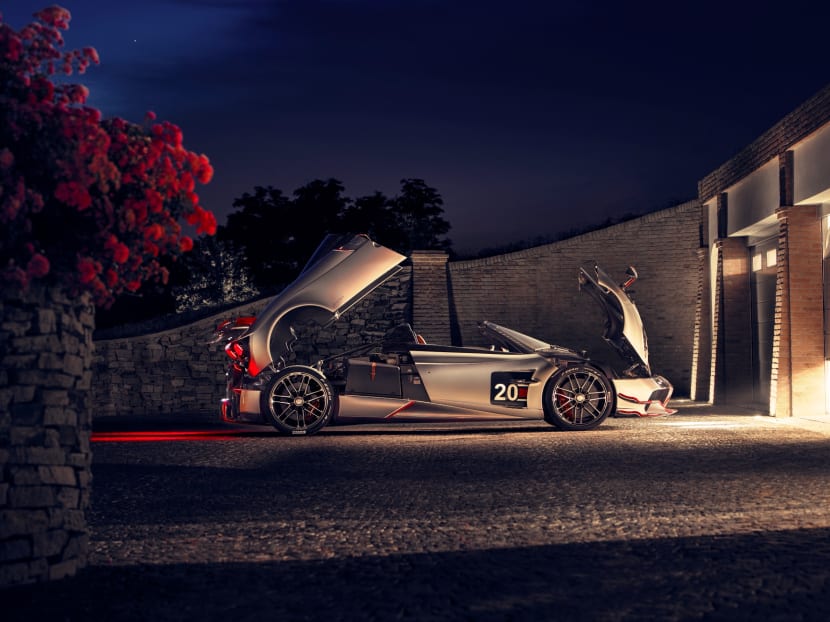 Pagani has a new partner in Singapore, as Eurokars Supersports takes over as the brand's importer and dealer in the region. The Italian hypercar manufacturer, known for making some of the world's most expensive cars, was previously represented here by the EuroSports Group.
The newly minted partnership will enable Eurokars Supersports to grow the brand in Singapore and Southeast Asia, while serving the needs of existing and new clients both locally as well as in the region, Pagani said in a press release.
Eurokars Supersports is a subsidiary of the Eurokars Group, which holds dealerships for Mazda, McLaren, Mini, Porsche and Rolls-Royce in Singapore.
"We are proud to partner with Eurokars Group, a well-established leader in the automotive industry who understands our philosophy and shares our brand values. It is pivotal for us to expand the business and strengthen our presence in Southeast Asia, where some of the most discerning car collectors are. Singapore boasts one of the world's most stable economies and is an important base for Pagani to meet the needs and desires of our growing ultra-refined clientele in the region," said Horacio Pagani, founder and Chief Designer of Pagani.
"It is an honour to represent Pagani in our area, as part of a plan aimed at solidifying the brand's position and an important milestone in bringing this exquisite product and exclusive experience closer to its local clientele base as well as in the region. Along with the strong synergy and the commitment to a long-term venture, we look forward in taking the brand to greater heights," said Karsono Kwee, Executive Chairman of Eurokars Group.
A new Pagani of Singapore Brand Experience Centre will open its doors in 2022. Located at 5 Leng Kee Road, it will provide clients with an "exceptional configuration experience and excellent aftersales service". It will allow clients to configure a one-of-a-kind vehicle tailored to their whims and fancies.
It will be hard to get your hands on a Pagani hypercar, however. The brand has a limited production capacity of up to approximately 50 units a year, and all ultra-rare and exclusive Pagani models set to be delivered in 2022 are currently all spoken for.
Pagani made its debut at the 1999 Geneva Motor Show with its first model, the Zonda. The car is propelled by mid-mounted V-12 engines specifically developed by Mercedes-Benz's AMG division. Its design was inspired by jet fighters and the famous Sauber-Mercedes Silver Arrow Group C cars.
In 2011, the Pagani Huayra was unveiled as the successor to the Zonda. The model is the world's first car to feature active aerodynamics.
The new Pagani centre in Singapore is likely to sell the C10 as its first model. C10 refers to the internal codename used for the successor to the Huayra, with deliveries arriving in 2023. The bespoke hypercar will feature a 6.0-litre biturbo V12 engine.
How much will it cost? Well, prices reportedly start from €3 million (S$4.7 million).