How has the pandemic changed the way Singaporeans furnish their homes?
According to furniture retailer Space Furniture Asia, local customers now have no qualms buying furniture online, and are also investing in good quality, timeless products in an effort to be more sustainable.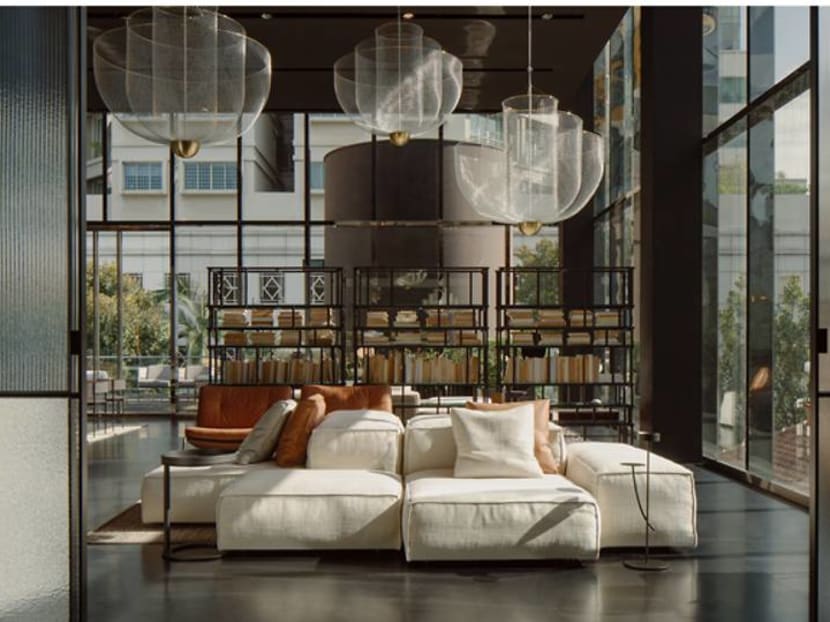 One of the most discussed topics during the pandemic was about space. Homes became refuges during lockdowns around the world; office layouts went from dissolving barriers to physical distancing; outdoor spaces were emphasised; and the kitchen became more hardworking than ever as it birthed scores of home bakers and amateur gourmands who channelled their frustrations of isolation into making gastronomic comforts.
These spaces, where one sat, studied, worked and slept, came into the spotlight. As people worked from or stayed home, they became more conscientious about study desks and ergonomic chairs, and adornment and shelving to frame Zoom meeting backdrops.
"Prior to the pandemic, customers took a longer time to shop and commit to purchase [as they were not home 24/7] or could try to source from overseas when they travelled," said Jennifer Soh, general manager, sales and marketing of Space Furniture Asia.
The furniture retailer's flagship – known as Space Asia Hub – is in Singapore's Bencoolen Street, while a satellite showroom is located in Kuala Lumpur's Bangsar district.
"During the pandemic, especially during the Circuit Breaker period, customers stuck at home realised how important the home had become, and started paying more attention to it, adding pieces of furniture like tables they could multi-task on.
"Sales of sofas, beds, armchairs, chairs and storage items also increased, and there were more queries into well-organised, imported Italian kitchen systems as people spent more time cooking at home," she added. Wellbeing in the home became something to note.
"The funds meant for travel and other luxury indulgences seem to have channelled back to people's safe havens – home sweet home. While the tendency was to model your home when you moved into a new property or remodel after living in it for some years, we saw consumers proactively adding new pieces of statement furniture into their existing setup or playing around with the layout of the spaces. This helped to refresh their environments and take away the monotony of living in the 'new normal'," explained Soh.
"Prior to the pandemic, customers took a longer time to shop and commit to purchase or could try to source from overseas when they travelled." – Jennifer Soh
STAYING THE COURSE
Given the unpredictable mood the pandemic seeded, as well as the changing roles of home and office, it was important that retailers remained consistent and relevant.
"We do this by providing the same inspiration, and comprehensive experience and solutions customers have grown to expect – delivered in a manner that is innovative yet familiar and assuring," said Space Furniture Asia's general manager Derek Lim.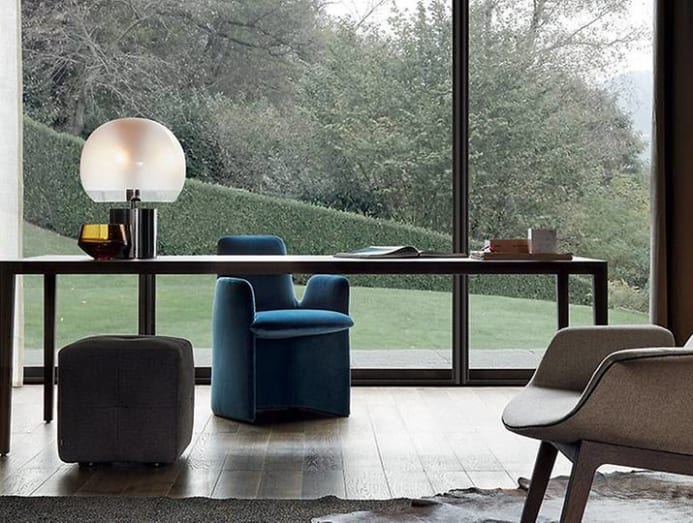 It was timely that the retailer, which originated in Australia, had just introduced its online store. Business via the website has been encouraging despite the economic instability. While online furniture retail was less popular a decade ago, this is no longer the case, especially with smaller items such as accessories, lights and chairs. Customers are better travelled, and also informed via retailers' websites and social media.
"Many come to Space Asia Hub often with a particular brand and product in mind. We then help them envision how these products can bring out the best in their living areas, and evoke a sense of belonging and home. As online purchases have increased for us – similar to other retail sectors – we aim to continue exploring new ways of improving the customer experience," said Lim.   
In the furniture retail industry, it is largely the same, with the cancellation of large-scale events such as the Milan furniture fair, held every April. There, furniture brands and product designers could make a lasting impact with impressive exhibits or speak directly to visitors.
This time, the migration to online marketing became full scale, with furniture brands employing social media, as well as organising Instagram talks and webinars to reach out and connect virtually with end-users, as well as professionals like interior designers and architects.    
New products responding to the pandemic were also birthed. "For example, Glas Italia introduced SKIN – a free-standing glass panel screen that had the dual functions of separation and protection, offering elegance and style while serving a functional purpose," said Lim.
BRICKS-AND-MORTAR STILL HAS A PLACE
Despite the shift to a more digital realm, Space Asia Hub's physical store remained just as important. Customers seeking specific furniture pieces still rely on the expertise of sales consultants for processes like the configuration of modules and the selection of finishes.
Initiatives such as the retailer's newly renovated section The Architects Apartment (conceived in collaboration with Italian furniture manufacturer Living Divani), continue to make the showroom a place of discovery, and let customers envision their furniture in a realistic setting.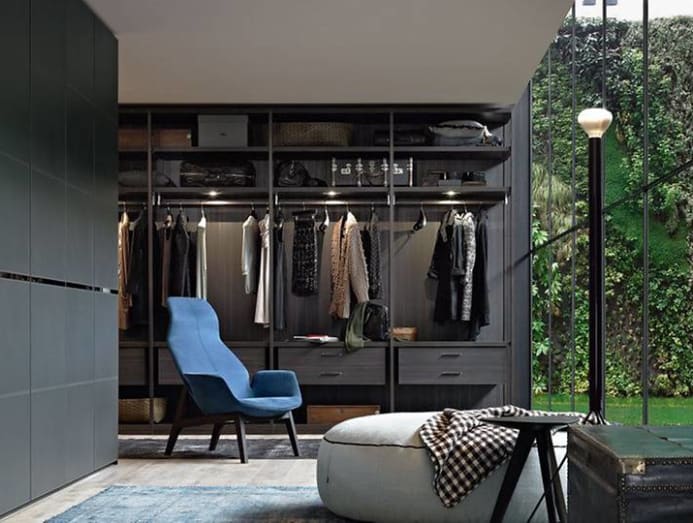 Living Divani is one of the newest brands that Space Furniture Asia has introduced to offer customers more choices. Another two are Edra and Baxter; the former known for its experimental but comfortable forms, while the latter, for its buttery soft leather furniture. They were selected for their superior workmanship, quality, design ethos and compatibility with other brands in the store.
On what customers are drawn to, Soh shared that brands like B&B Italia and Poliform remain perennially popular, especially with the younger crowd in their thirties who appreciate the modern looks and extensive range that can dress the living, dining, bedroom and outdoor areas. B&B Italia's Charles sofa, designed in 1997 by Italian architect Antonio Citterio, has been one of the bestsellers internationally and in Singapore.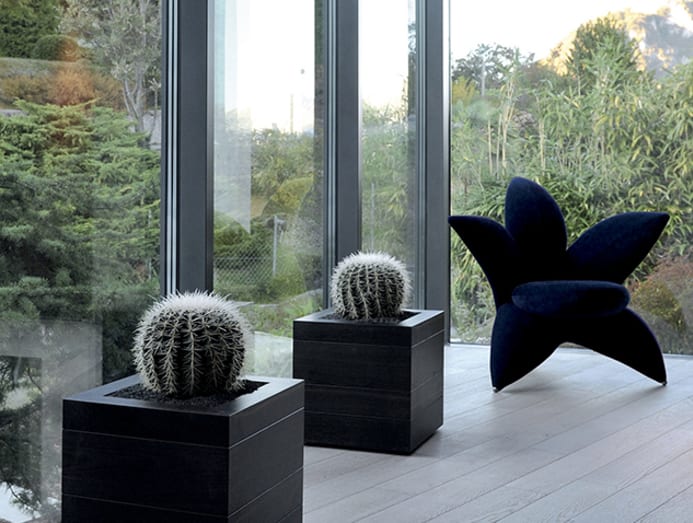 Older buyers in their early forties and up are drawn to more sophisticated brands like Maxalto and Giorgetti. These well-exposed customers have a discerning eye and are willing to pay for good craftsmanship and quality.
"Then there are also buyers who are highly loyal to certain brands, having grown up with positive experiences of these products in their parents' homes, and continue to look to these brands when dressing up their own," observed Soh.
Customers today are also more concerned with ecological and societal values. Even before the pandemic, sustainability and biophilic designs were widely encouraged, but it gathered pace during the pandemic as the world witnessed the positive effects of nature during lockdowns.      
In response came products such as Kartell's iconic Componibili storage unit that now comes in a new biodegradable plastic version made from agricultural waste. B&B Italia's Camaleonda sofa's feet are made from FSC-certified beech wood, meaning they are sourced from suppliers who practice responsible forest management.
But being sustainable stretches beyond eco-friendly furniture, said Soh.
Investing in good quality, timeless products that eschew the buy-and-throw-away consumerist culture is as important. Among them, the works of designers like Antonio Citterio, Jean Marie Massaud, Piero Lissoni and Patricia Urquiola stay relevant across different settings and times, which is why they are commonly found in design magazines and homes of the style-attuned. Such items should be seen as investments that last many years, or generations even.
As with everything else, people now have time to think about what matters to them most. Furniture used to be one of the least important but it has definitely moved up the rungs as people prioritise functionality, wellbeing and comfort.
"The funds meant for travel and other luxury indulgences seem to have channelled back to people's safe havens – home sweet home." – Jennifer Soh