Will the pandemic put the brakes on demand for Sport Utility Vehicles (SUVs)?
While other SUV-makers are reeling from disrupted demand, Range Rover's parent company Jaguar Land Rover remains unfazed, and is accelerating towards electrification instead.
As the global pandemic rages on, bringing to fore climate change concerns like never before, the automotive industry finds itself facing the greatest upheaval since German inventor Karl Benz officially created the world's first modern car in 1886.
Modern society now knows what cities could look like without cars congesting their streets, and a growing number of them – Paris, Milan and New York – are re-evaluating their relationship with automobiles.
Then, there's the dramatic reduction in pollution levels as a result of lockdowns, evidenced by satellite imagery from the European Space Agency.
What do these mean for the viability of Sport Utility Vehicles (SUVs), which are known to be the biggest perpetrators of carbon emissions amongst automobiles? And the automotive industry, for that matter?
"There is no doubt that the virus is rewriting the rules of urban life with both customer and corporate behaviour changing as a result. However, we believe that there will always be a role for the car and the SUV," said Martin Limpert, Regional Director of Jaguar Land Rover Overseas Region.
For the uninitiated, Jaguar Land Rover is the United Kingdom's largest automotive manufacturer built around two iconic British car brands: Premier luxury marque Jaguar and Land Rover, creator of the Range Rover, "the original luxury SUV", which celebrates its 50th anniversary this year.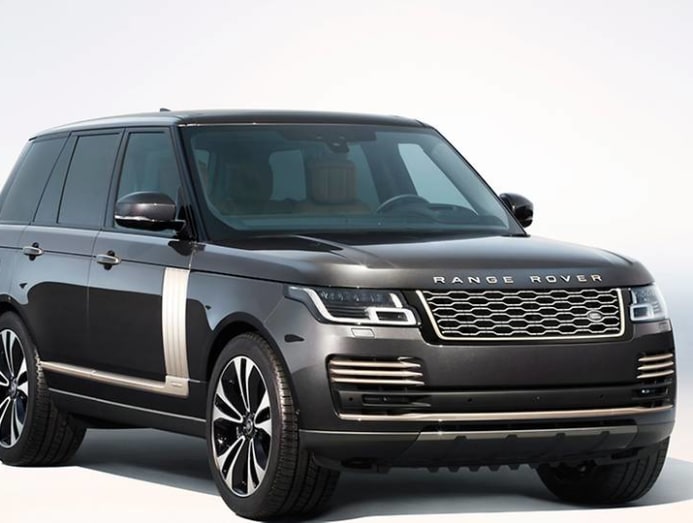 In these five decades, the Range Rover has entered the history books for innumerable feats and accomplishments, which include crossing the notoriously impassable Darien Gap forest and mountainous region between the North and South American continents; winning the inaugural Paris-Dakar rally in 1979 and then again in 1982; and being the first vehicle to ever be displayed at the Louvre Museum in Paris in 1971.
"The Range Rover has evolved into the most desirable luxury SUV in the world," declared Land Rover's Chief Creative Officer Professor Gerry McGovern, who was this year conferred the prestigious Officer of the Order of the British Empire title by Her Majesty The Queen for his contributions to both country and industry.
By design or otherwise, the Range Rover has indeed transformed into an icon synonymous with luxury and is today a pop culture staple of music artistes and rappers, social influencers and, of course, the Kardashians.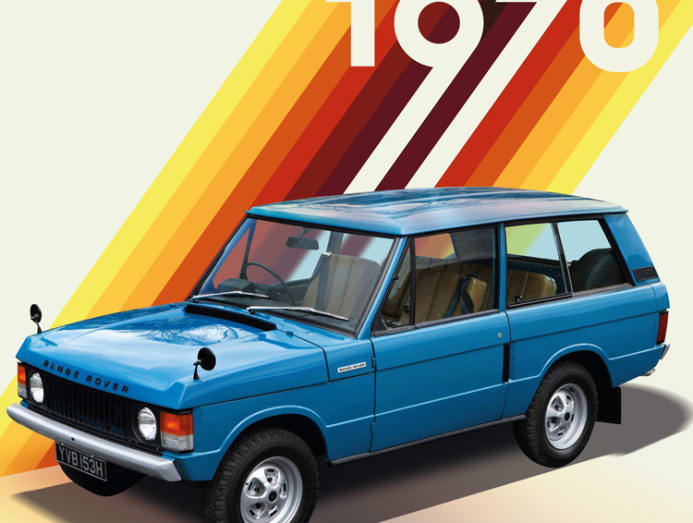 DISRUPTED DEMAND
Demand for SUVs has soared in recent years, with even supercar brands like Lamborghini and Maserati joining the fray. There was no sign of abating – until COVID-19 came along.
"Society has been significantly impacted by the global pandemic, which creates both challenges and opportunities for the automotive industry, which was already going through a period of extreme disruption," noted Limpert.
Global sales for the Land Rover family plummeted 37.9 per cent year-on-year, with the brand shifting 55,280 units worldwide between April and June, against the backdrop of the worst of the pandemic thus far. Best-selling models this period were the Range Rover Sport and the Range Rover Evoque.
Company officials, however, appear unfazed.
The carmaker proceeded with the launch of new models in the past few months even as many countries were still under lockdown, and it noted a "positive response" to the releases.
These included the special edition Range Rover Fifty, limited to only 1,970 vehicles in recognition of the model's launch year (Singapore will get just two units) and said to be designed with "forensic attention to detail", as well as the Land Rover Defender, which was swiftly named Car Design News "Production Car of the Year" upon launch, and which will arrive in Singapore on Aug 7.
"While the COVID-19 pandemic continues to impact the global auto industry, we are pleased to see initial green shoots of recovery," said Felix Brautigam, Chief Commercial Officer of Jaguar Land Rover.
The company is also expecting demand to continue its recovery, pandemic notwithstanding.
"It is unlikely that people will want to use shared services or public transport following the pandemic. As the world gradually returns to its 'new normal', they will want to get back on the road in their own form of private transport. This could potentially bring a renaissance of the car as customers crave a safe, clean space that they have control of," Limpert added.
ACCELERATION TOWARDS ELECTRIFICATION
For an automaker that has put millions of SUVs on the planet for half a century, the pandemic is now accelerating the carmaker's mission to shape future mobility and reverse its carbon footprint through its Destination Zero initiative of "zero emissions, zero accidents and zero congestion".
"People are starting to travel again but their focus has moved to health and well-being when considering their transport choices. We have the ambition to make our societies safer, and our environment cleaner," said Limpert.
The company is certainly leading the charge in this regard with the all-electric I-PACE, making Jaguar the first brand to offer a premium all-electric performance SUV.
Its sister brands are also hot on the electric trail, with the Range Rover Evoque and Land Rover Discovery Sport now available with state-of-the-art plug-in hybrid electric vehicle (PHEV) technology that combines the brand's new 1.5-litre 3-cylinder Ingenium petrol engine with a powerful electric motor to deliver a total of 309PS and an all-electric range of up to 66km per charge.
But is it enough to sway motorists towards the adoption of electric vehicles (EVs) and justify their higher price tags?
"There are pros and cons associated with all body designs. The challenge with an SUV is to combine all the attributes customers expect in terms of strength, durability and capability with a powertrain that delivers real-world range. After all, these vehicles are designed to help customers reach and explore remote locations, where charging infrastructure may or may not be available," said Limpert, acknowledging the drawbacks of current electric SUVs.
At 66km per charge, that's more than enough to cross the length of Singapore. But these PHEVs are not yet available locally anyway.