How Panerai's Luminor watch successfully spent 70 years doing the same thing
And that thing was disruption in an industry full of crowd-pleasers.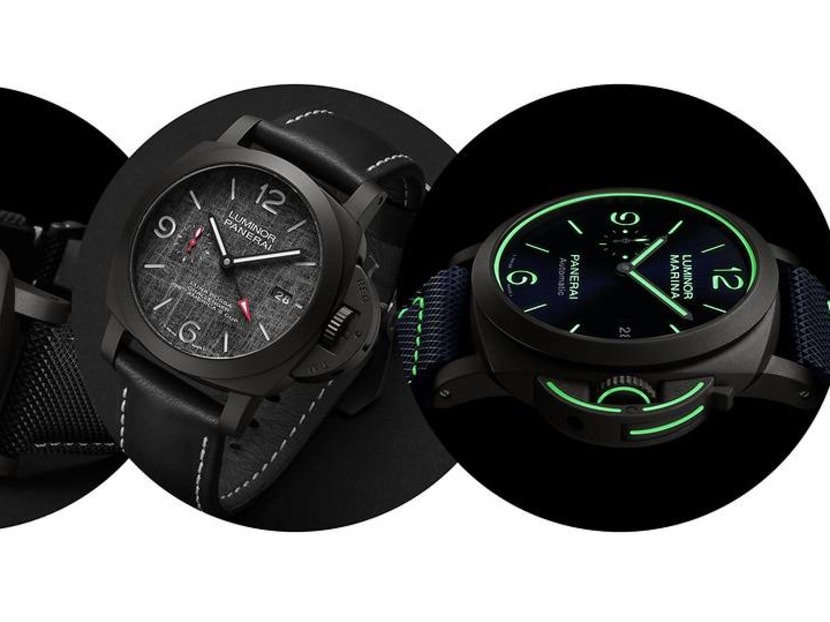 The Luminor, the most recognisable watch in Panerai's stable – and, indeed, one of the most recognisable watches anywhere – turns 70 this year. It's something the Italian watchmaker should be proud of, because there aren't a lot of brands that can successfully sell what is essentially the same design, and not a whole lot else, for more than half a century. Even vacuum cleaners have seen more variation than Panerai's chunky diving watch.
To be fair, the Luminor's early patrons weren't made for ordinary folk like you and I. Its creation in 1949 was meant to replace the Radiomir as the mission-ready instrument of choice for the Royal Italian Navy. The Radiomir's cushion case was given the now-signature crown guard and the watch's radium-based lume was replaced by a safer one, known as Luminor. The resulting Luminor watch was a very water-resistant and perhaps unintentionally handsome timepiece.
But it wasn't until 1993 that Panerai decided to release its wares to the public, the Luminor among them. At 44mm, the first Luminor was fortuitously enormous, because it was big enough to catch the attention of Sylvester Stallone, who chanced upon it in a Panerai boutique while filming Daylight in Italy in 1995/1996. Stallone ended up wearing one in the movie, bought more to give to friends (including Arnold Schwarzenegger), and inadvertently catapulted Panerai to glamorous new heights.
For a watch originally designed for frogmen, made by a brand that wasn't Swiss, and in a size that would overwhelm most wrists, it's remarkable to think of how quickly it rivalled the popularity of the era's cool kids – namely Omega's Seamaster (which was being worn by James Bond) and Rolex's Daytona. But not caring about being mainstream is exactly what Panerai does best, and what it likes to do most with the Luminor.
The anniversary models alone should prove that. There's no denying the recent surge of entry-level steel watches, particularly those with integrated bracelets, but Panerai was already ahead of the game three years ago when it updated the design of its metal bracelet for its Luminor Marina 1950 3 Days Automatic PAM 722 and PAM 723.
There's only one commemorative model in steel this year (so far), and that's the blue-faced Luminor Marina PAM 1313. The rest of the lot, including the "70 Years of Luminor" trio, the Luna Rossa models and the Marina Goldtech, use high-tech materials like Carbotech, Fibratech, titanium, ceramic and even a proprietary gold alloy for the cases.
The Luminor's DNA of disruption isn't even limited to case materials. While other watchmakers are playing around with coloured lume, the anniversary trio extends the use of Super-Luminova to the flange, case and even the strap. As brands recently started to furtively extend their warranties from two years to five or eight, these same three Luminors – the PAM 1117, PAM 1118 and PAM 1119 – boast warranties of 70 years.
Throughout the decades, some of the most memorable Luminor models were created against the grain. In 2002, Panerai launched its largest commercial watch, the time-only Luminor 1950 PAM 127, when elegant complications were having a moment. The PAM 127's 47mm size (larger still than IWC's Big Pilot Ref. 5002 that launched that same year in a 46mm case) was and still is the brand's most sellable.
Remember when horology's "bronze age" reached its peak last year? You can thank the Luminor Submersible 1950 3 Days Automatic Bronzo for that because it was Panerai that started the ball rolling back in 2011.
Not long after that, Panerai turned to more contemporary technologies and debuted the Lo Scienzato Luminor 1950 Tourbillon GMT Titanio, which became the first watch to have a case made using Direct Metal Laser Sintering (DMLS), which is a fancy way of saying 3D printing with metal. The tradeoff for this more expensive, more time-consuming method of production is to give us a watch that's lighter, tougher, and looks no different from titanium machined the usual way.
After all, the only thing Panerai likes to keep "usual" is the Luminor's overall design, which means everything else is fair game – and also end game. The Luminor's provocative developments aren't just for show; when the Lab-ID Luminor 1950 Carbotech 3 Days was unveiled in 2017 claiming it needed no lubrication, it stood by its tech by making 50 of them and slapping on a 50-year guarantee on each one. That's far more than conceptual predecessors like the Jaeger-LeCoultre's Master Compressor Extreme Lab and Cartier's ID One and ID Two can lay claim to.
Many of the Luminor's milestone models were significant to the watchmaking industry as a whole, and it could do this because Panerai ignored the noise and banked on a strategy of using the past to navigate the future. If it looks like the Luminor never quite seems to be on-trend, you've gotten it backwards. Panerai is just too busy seeding new ones – before the world actually catches on.