Why the new Patek Philippe Ref. 5212A is making us 'week' in the knees
A new complication, exclusive typography, and a stainless steel case. What's not to love about the new Ref. 5212A?
Apart from its legendary minute repeaters, Patek Philippe is renowned for its watches with calendar indications – both perpetual calendars and annual calendars. While the perpetual calendar function dates to the mid-1700s, Patek Philippe was the one that introduced the annual calendar function on a wristwatch in 1996. This complication has since been adopted (and adapted) by other watchmaking brands.
This year, Patek Philippe introduces yet another unique calendar function, that of the weekly calendar. The Calatrava Weekly Calendar Ref. 5212A isn't the first weekly calendar wristwatch. But unlike other weekly calendar watches, it uses the unusual 53-week format. This is based on the ISO 8601 standard, which specifies that the first full week in any year must begin on Monday instead of Sunday, and that the first full week of the year is that which includes Jan 4.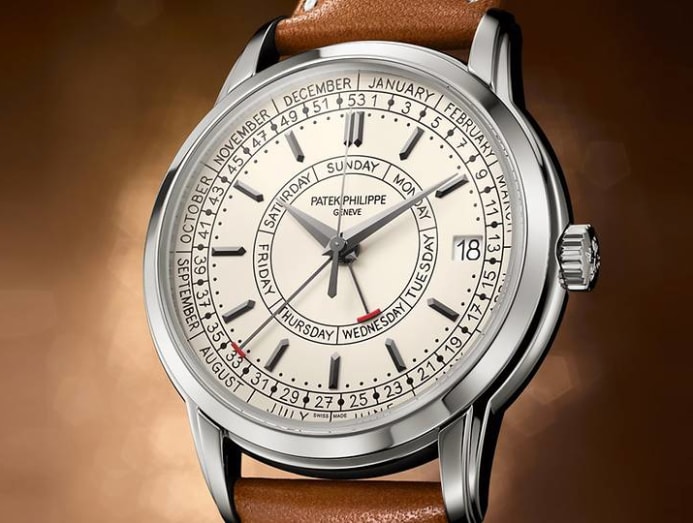 With day, date, month and week indications in addition to the time, the dial of the Ref. 5212A is rather busy. This is in stark contrast to most Calatrava watches, which often can be quite minimalist. Yet even with this, quite visible, departure from traditional Calatravas, the watch still sports a balanced, harmonious look. What might make or break the sale (from a customer's perspective) is the new, and exclusive, letters and numerals that Patek Philippe says is based on the handwriting of one of the brand's designers.
Typography aside, the dial is really well designed. The hints of red on the weekday and week number hands draw the eye to the information that the wearer is looking for. The applied hour markers, along with the main dauphine style hands, have also been blackened to increase legibility in contrast to the silvery opaline dial.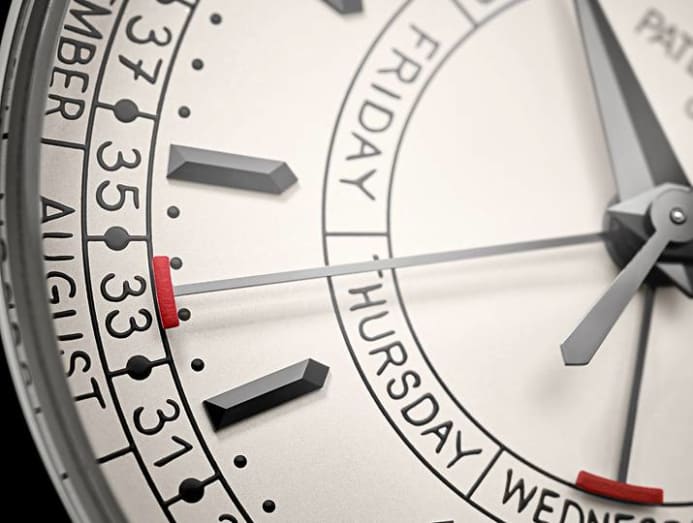 The date is corrected from the crown and both the weekday and week number indications can be adjusted via two correctors set into the case flank. For the technically-inclined collector, Patek Philippe has also included a very interesting system for the stop-seconds, where it will 'kick-start' the balance when the crown is pushed back in. This gives the watch even more setting precision and eliminates the low-frequency interval which usually happens when a balance wheel restarts normally.
There is a lot to love with the Ref. 5212A. The watch offers a new movement with a new complication, as well as an exclusive font. But above all, the case of this Patek Philippe timepiece is in stainless steel. And judging from the prices that stainless steel Patek Philippe watches fetch at auction, you have a clear winner in your hands (or on your wrist).