A Patek Philippe timepiece once belonging to the last emperor of the Qing Dynasty is coming up for auction
The Patek Philippe Ref 96 Quantieme Lune was once owned by emperor Aisin-Gioro Puyi and is kept in its original untouched condition.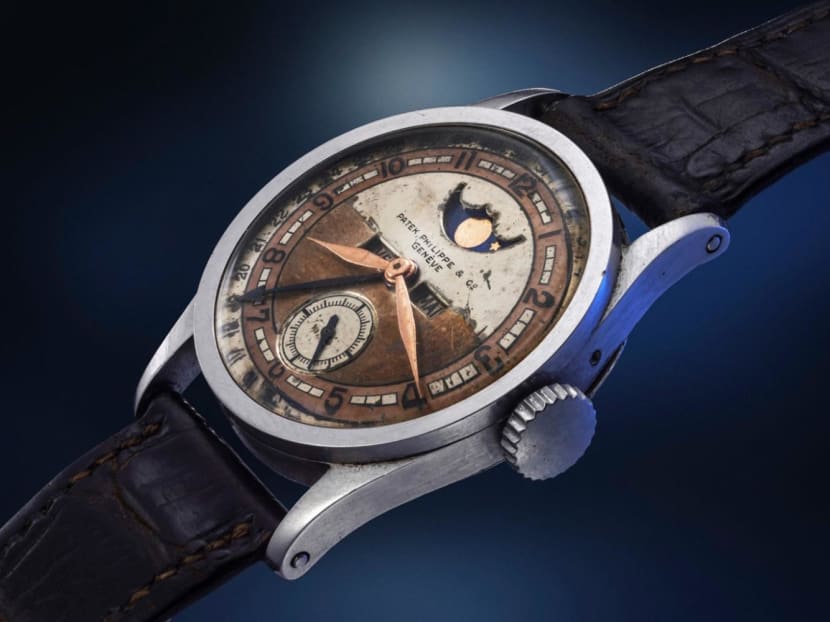 It is a timepiece fit for a king. A Patek Philippe watch once owned by the last emperor of China's Qing dynasty, Aisin-Gioro Puyi, is coming up for auction later this year.
The extraordinarily rare Ref 96 Quantieme Lune is currently on show at auction house Phillips' new Asia headquarters at Hong Kong's West Kowloon Cultural District till Mar 31. Accompanying the watch are other cultural artefacts owned by Puyi, including an inscribed paper fan, manuscript notebook, watercolour artwork and a leather-bound copy of Confucius' Analects.
The watch is set to travel to New York, Singapore, London, Taipei and Geneva before being auctioned off later this year. Due to its rarity and historical provenance, it could easily go under the hammer for a price in the millions.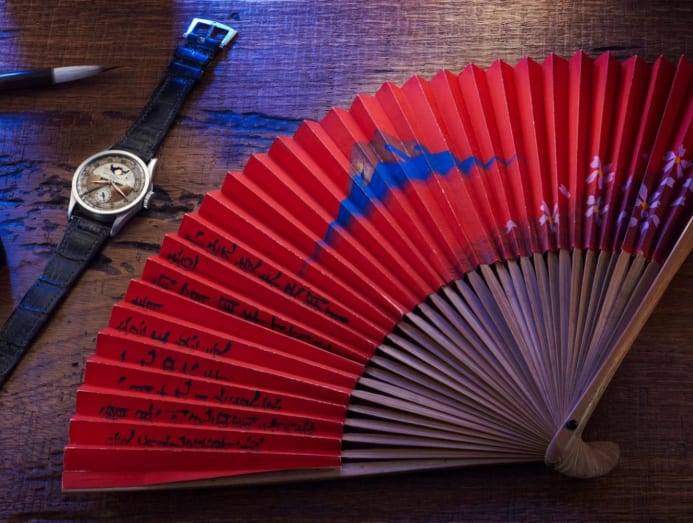 WHO IS AISIN-GIORO PUYI?
Puyi was the subject of Bernardo Bertolucci's 1987 film, The Last Emperor. He was crowned in 1908, when he was barely three years old. However, Puyi abdicated the throne in 1912 during the Chinese Revolution. He was allowed to retain his title and live in the palace until 1924, when he was forced to leave during a coup.
Puyi once served as Japan's puppet emperor of the state of Manchuria from 1934 to 1945. At the end of World War II, he was captured by the Soviets and imprisoned in Russia for five years before returning to China. During his time in Russia, Puyi developed a close friendship with Georgy Permyakov, his translator.
Although it is not known how Puyi acquired the watch, he eventually passed it on to Permyakov. Upon Permyakov's death in 2005, the watch was passed to his estate.
WHY IS THE WATCH SO SPECIAL?
Only seven Patek Philippe Ref 96 complications are known to exist, making this watch the eighth to appear. According to Phillips, only two examples with the exact dial configuration of the current Ref 96 – which includes an enamel Arabic "Roulette" configuration – have ever previously surfaced. Both examples were cased in platinum, bearing consecutive movement numbers. One is now part of the Patek Philippe Museum collection and the second was sold in 1996 to a private collector.
Puyi's Ref 96 is kept in its original untouched condition. There is also an intriguing story behind its heavily scratched dial. As the story goes, the emperor once ordered his servant to scrape the varnish on the dial in order to determine if it was made of gold underneath. When only brass was revealed, he ordered the servant to stop.  
A time-capsule piece, the watch is certainly a rare, historical treasure.