A S$17 million Patek Philippe collection belonging to a single owner is up for auction
The collection, featuring 16 rare Patek Philippe models, will go under the hammer at Christie's Hong Kong's July and Autumn auctions.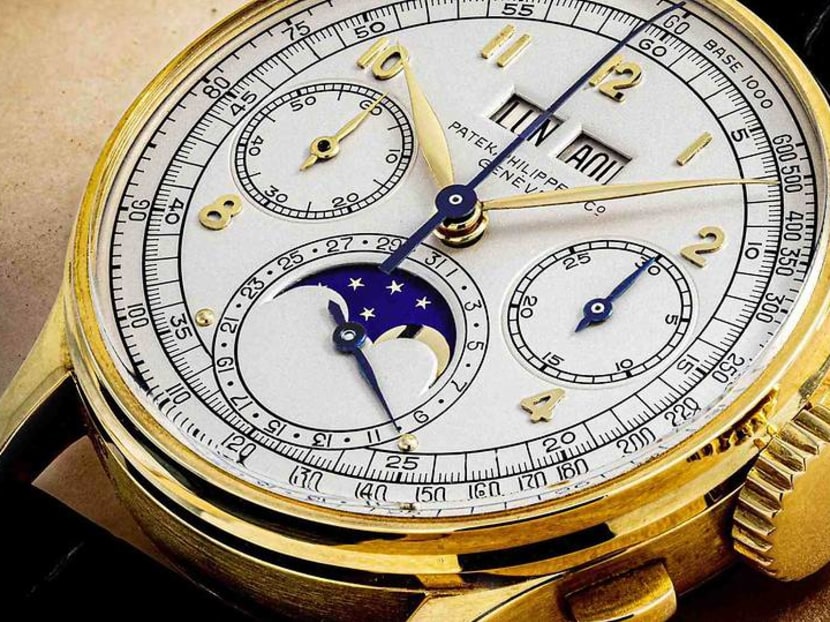 A landmark collection of Patek Philippe timepieces, consisting of some of the rarest examples known to the global watch community, are set to cross the auction block at Christie's Hong Kong this year. 
The auction house is presenting The Titanium and Ruby Collection, the most valuable single-owner collection of Patek Philippe timepieces ever offered in Asia, with a total low estimate of HK$93 million (S$17.2 million).
The collection comprises 16 models from the vintage, modern and contemporary era, devotedly assembled by the owner over the span of two decades. The collection will be offered across Christie's Hong Kong July and Autumn auctions this year, with public viewing dates to be announced.
Alexandre Bigler, Vice President and Head of Watches of Christie's Asia Pacific, commented, "Continuing our leadership in offering the finest Patek Philippe timepieces at auction in Asia, and off the back of our record-breaking sale of the Patek Philippe Ref. 2523 for HK$70.2 million last autumn, it is our upmost privilege to be presenting this legendary collection this year.
"We have no doubt that the sale will mark a monumental moment in auction history and will convene the world's greatest collectors and connoisseurs."
The auctions will offer a number of impressive timepieces, including a one-of-a-kind, titanium tonneau shaped automatic minute repeating annual calendar wristwatch from 2003. The timepiece is estimated to bring upwards of HK$6.2 million.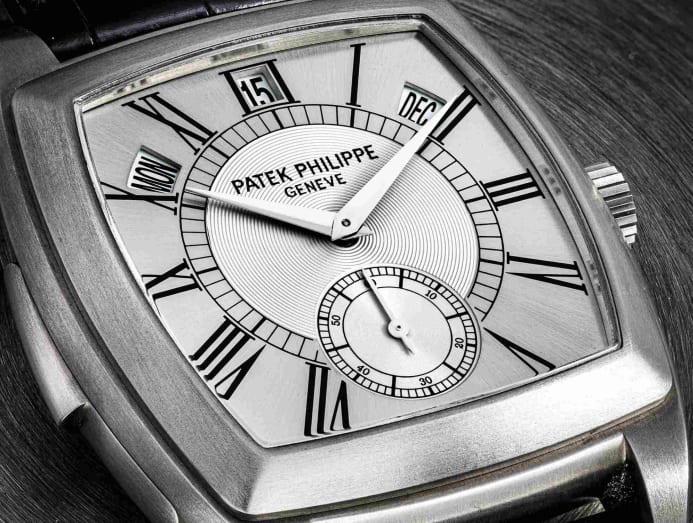 Another highlight is a 1965 18K gold automatic perpetual calendar wristwatch with moon phases and ruby numerals. The watch is valued between HK$3.9 million to HK$6.2 million.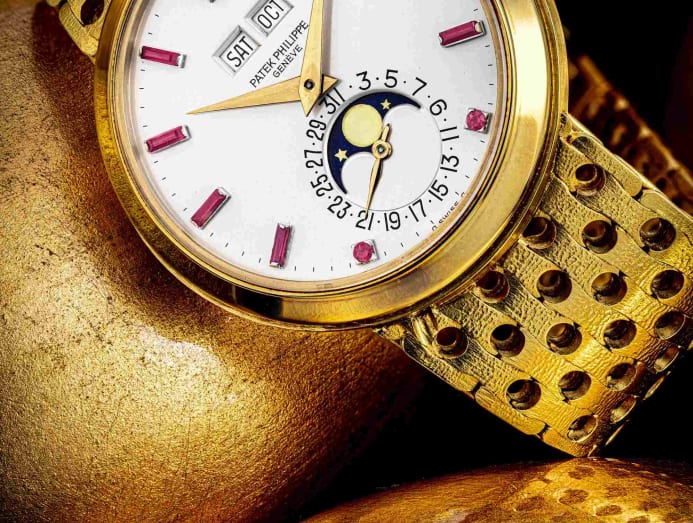 The collection's variety is the result of the owner's strong appetite for some of the most sought-after models from the vintage era, ranging from chronographs, such as the Ref. 130 or Ref. 1579, to perpetual calendar chronographs, such as the legendary models of the Ref. 1518 or Ref. 2499, building up to the only known Ref. 3448 with ruby indexes.
Over the years, timepieces have proven to be a stable form of passion investment. According to the Knight Frank Luxury Investment Index, watches grew in value by two per cent over the 12 months to end-2019. Over a ten-year period, the value of timepieces grew by 60 per cent.
Patek Philippe timepieces are among the most desirable of all brands. For one, it is said that fewer than one million Patek watches have been made since 1839, making it one of the scarcest timepieces in the world. The resale value of Patek Philippe watches also trumps that of all other makers.
"We have no doubt that the sale will mark a monumental moment in auction history and will convene the world's greatest collectors and connoisseurs." – Alexandre Bigler