You no longer have to visit a Piaget store to view its watches and jewellery
Following in the footsteps of Richemont sibling IWC, Swiss marque Piaget is taking its boutique experience online with the launch of a virtual salon.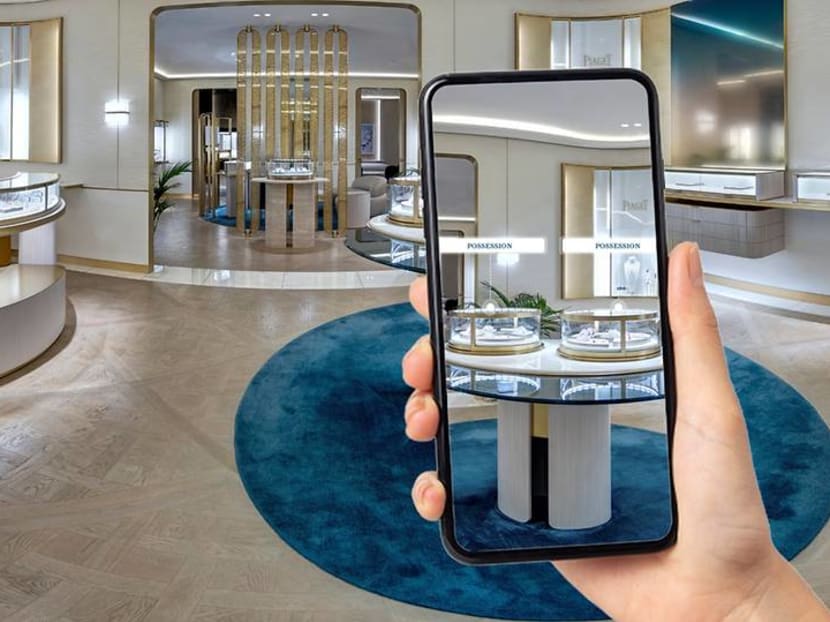 Retail stores may be reopening from June 19, but as Singapore adjusts to a 'new normal' with safe distancing measures and a limit on social gatherings, shopping online might still be a more convenient option for the time being. It's safe to say that the COVID-19 pandemic has spurred a digital expansion for luxury brands, and the latest to launch a virtual boutique is Swiss watch and jewellery brand, Piaget.
For the longest time, bricks and mortar stores have been the primary source to experience the world of Piaget, but retail has been forever changed by recent events, the brand said in a press release.
To step up its digital presence, Piaget has launched a virtual boutique that can be accessed remotely on digital devices. Singapore is the first country to launch the boutique.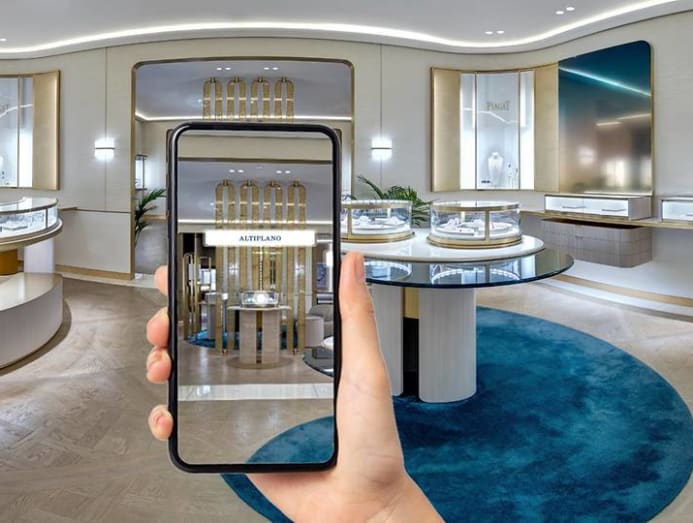 "We are thrilled to bring to Singapore the first of its kind service at Piaget. Our virtual Piaget Salon is the opportunity to go beyond and get closer to our customers' expectations, bringing them a superior shopping experience in the comfort from their homes: From our latest Sunny Side of Life Piaget Salon, to the inspiration behind our creation and tailor-made services of our Brand Ambassador – a fully integrated approach," said Petronille de Parseval, managing director of Piaget Southeast Asia and Australia.
In conceptualising the online boutique, Piaget aimed to provide the same kind of emotional and holistic brand experience one would get from a physical store. The online boutique will serve as "an additional touchpoint for guests to explore, be engaged, educated, entertained, complementing and bridging the online experience to offline visits in a Piaget boutique", the brand said.
Guests can access the virtual boutique through the link piaget.v-boutique.com. To make the experience as fuss-free as possible, guests will be greeted by instructions on how to navigate the boutique. Upon entering, they'll be greeted with a panoramic 360° view of the Piaget store.
Within the virtual salon, guests can explore various spaces including a Discovery Area, Open Lounge, Precious Alcove, Private Alcove and VIP Lounge. In terms of design, the salon's choice of colours revolve around textured gold, white, yellow and the signature Piaget blue.
To explore a particular item, guests can simply zoom into a selected creation to bring it into focus. By clicking on the item, technical specifications, pricing and product inspiration will pop up on screen. Collections on display, including the iconic Possession and Piaget Rose jewellery, and Altiplano and Piaget Polo watches, were specially selected to appeal to Singapore clients.
In addition, digital pinpoints are also included in the virtual boutique for visitors to discover the stories behind different collections. For example, by clicking the Piaget Rose pinpoint, one can read the story behind this iconic motif and how it first came about.
Guests can even add products to their wish lists, or compare up to four products at one time. Just like in real life, guests can invite friends and loved ones to walk through the boutique together in real time.
Should guests require any form of assistance, they can chat with 'Jennifer', the virtual boutique's automated chat box. Clients can also arrange to speak to a professional representative by making a private virtual appointment. Replies will be made within 24 hours on weekdays. Enquiries beyond operational timings (weekdays, 10am to 7pm) will be "promptly managed", Piaget said. 
"Our virtual Piaget Salon is the opportunity to go beyond and get closer to our customers' expectations, bringing them a superior shopping experience in the comfort from their homes." – Petronille de Parseval

Take a peek at Piaget's Virtual Salon here