Meet Tesla's rival from Sweden: Is the Polestar 2 a worthy EV alternative?
The Polestar 2, the biggest rival to Tesla's Model 3, has arrived in Singapore. We took her out for a spin to find out if she lives up to her "Car of the Year" titles.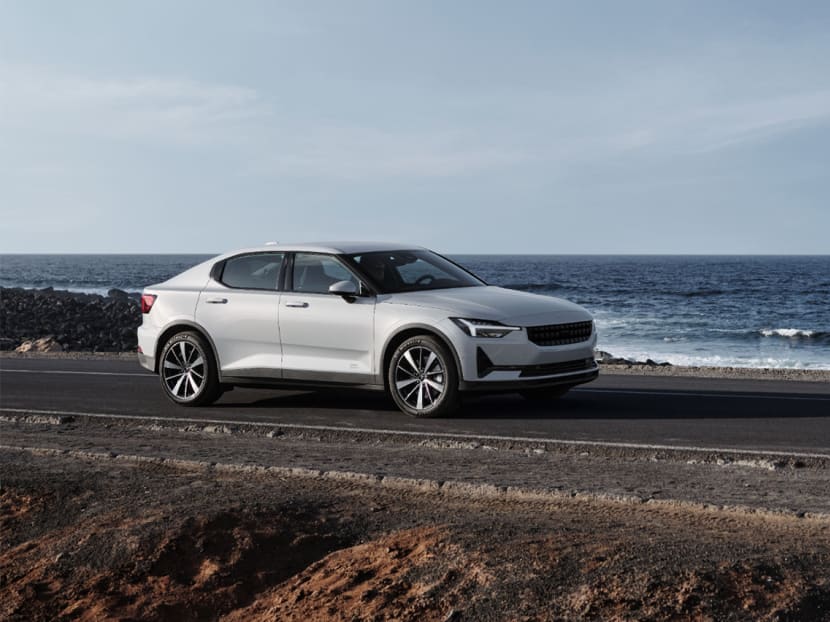 If you've just about had enough of Elon Musk and his egomaniacal antics in the news and, well, aren't inclined to add to the Tesla founder's coffers, here's an attractive EV alternative that will just as well alleviate your carbon footprint concerns.
Polestar is another pure electric play, established as an independent Swedish premium electric performance car brand by Volvo and Geely in 2017. The company is headquartered in Gothenburg, Sweden, and, by the looks of it, appears a worthy adversary to tango with Tesla for a meaningful piece of the electric pie.
The brand arrived in Singapore end-2021, lifted the curtain on a shiny new million-dollar showroom here earlier this year, and is already seeing comparatively brisk sales of its first production car, Polestar 2, according to a local brand spokesperson.
Clearly, the company is on an aggressive growth trajectory, with more than 55,000 Polestar cars already on the roads in 25 countries. And based on figures just released, the brand has registered 32,000 customer orders globally for the Polestar 2 since the start of 2022, marking a 290 per cent spike in sales over the same period in 2021.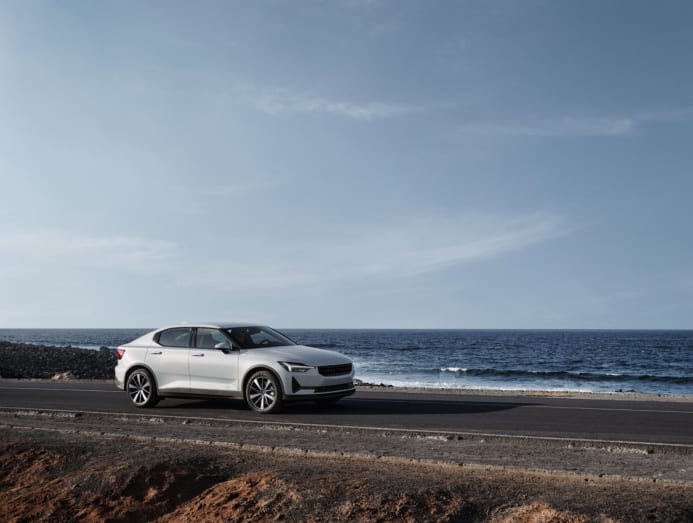 So robust is Polestar's confidence in its product that the company has also officially been listed on the Nasdaq stock exchange end-June.
These are certainly electrifying times for the Nordic carmaker, which currently has two manufacturing facilities in China, with additional future manufacturing planned in the USA.
The company has declared a goal of launching one new electric vehicle per year over the next three years. The Polestar 3, its first electric performance SUV, is next – scheduled for a world premiere in October 2022. This will be followed by the Polestar 4 electric SUV coupe expected to come onstream in 2023.
Things are set to get even more exciting in 2024 when the Polestar 5 electric performance 4-door GT arrives, touted as the production evolution of the ultra sleek, stylish and decidedly futuristic Polestar Precept – the manifesto concept car that Polestar unveiled in 2020 as a lodestar to the brand's future vision in terms of design, technology and sustainability.
Revealed earlier this year, its second concept car, the Polestar O2, is an electric performance roadster and hard-top convertible that signals the design-focused brand's ambitions to steer into sports car territory – while delivering on its commitment to reduce its climate impact with every new model and eventually produce a truly climate-neutral car by 2030 by reducing emissions throughout supply chain and production as part of its Polestar 0 project initiative.
Now with so much hype on the line, how does Polestar's first fully electric, high-volume car stack up? We took her out for a spin to find out.
"CAR OF THE YEAR"
The Polestar 2 comes in three variants. The Standard Range Single Motor and the Long Range Single Motor versions proffer a range of 470 km and 540 km respectively, both powered by 231 hp and with the ability to zip up to 100km/h in a decent 7.4 seconds.
The third, the top-ranging Long Range Dual Motor, features two electric motors that generate a range of 480 km – and it's bang on on power with 408 hp and 660 Nm torque on tap propelling it from standstill to 100 km/h in a much more impressive 4.7 seconds. And this is the one we test-drove.
All it took was three days and two nights with the Swede to see why Polestar 2, the first car in the world to feature Google built-in, has clinched the "Car of the Year" titles in Norway and Switzerland, and was named BBC Top Gear magazine's "Best All-Round EV" amongst a host of other awards.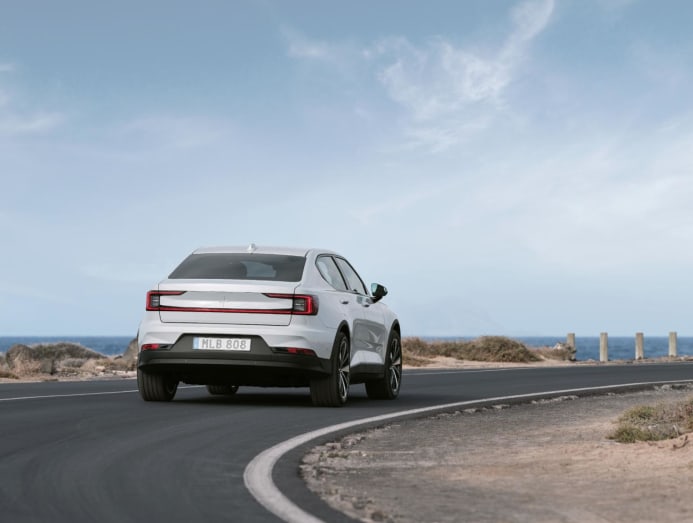 Seemingly engineered to go head-to-head with Tesla's Model 3 in a post-petrol era, the Polestar 2 certainly holds its own but it's the American that edges ahead in terms of performance and range, though.
In terms of design, however, they're poles apart. The Tesla is poured into the form of your standard saloon sans grille – just way sleeker and more stylish. Whereas the Polestar 2 seems not entirely sure if it wants to be a sedan or an SUV, with slightly peculiar proportions.
Taller than your typical sedan and with a more compact rump, the Polestar 2 is curiously boxy and rather robust where one might hope for softer lines and edges. Overall a little too austere for my liking. Others, however, would most certainly find the Scandinavian design traversing the edge of cool, I'm sure.
AN ALL-VEGAN INTERIOR
Inside is where it gets more interesting.
For starters, the Start/Stop button is located in the driver's seat so you can basically only activate the car when you're actually sitting on it.
Behind the quirky feature is some serious design thinking at play: It helps streamline the functions as fewer buttons make for a cleaner console and you technically can't leave the "engine" running while you pop out for a bit. Such an unorthodox nod to ensuring every detail adds up in the sustainability story.
Speaking of, the company's commitment to sustainability is evidenced throughout its manufacturing processes.
While many car manufacturers have certainly made significant efforts towards more sustainable construction and production, Polestar has, in fact, done one better: It stands as the only carmaker to publish the complete Life Cycle Assessment (LCA) of the Polestar 2, with full transparency on methodology and the environmental impact of its cars. And it is thus now advocating for the industry to follow suit in the areas of carbon footprint reporting, supply chain ethics and materials traceability in the industry.
For instance, the company uses blockchain to trace the cobalt that goes into its vehicle batteries to help ensure that only responsibly-mined cobalt is used, thereby limiting environmental impact while guarding against exploitation in any labour force.
According to Polestar, only two cobalt suppliers worldwide qualified for these stringent processes and both are now proud partners of the brand. The company will also be expanding this approach and scope to include all risk minerals used in its production.
Design circularity is another key pillar, where all Polestar vehicles are developed based on the five principles of longevity, repairability, remanufacturing, repurposing and recycling.
More visibly, therefore, Polestar has woven into its interior sustainable materials like WeaveTech, a type of 100 per cent vegan textile constructed from a high quotient of recycled materials that's said to be significantly lighter than leather. Furthermore, the durable material (available in slate or charcoal) almost completely eliminates the harmful phthalates (a chemical plasticiser commonly used in automotive interiors), reducing them from average use of 35 per cent to just 1 per cent. This also means that zero animal products are used in the manufacturing of any Polestar car.
You'll also find black ash wood deco inlays throughout, treated with a black wood stain that highlights irregularities in the grain to achieve a low-gloss, textured look thereby resulting in less wastage in the use of available wood.
They say the devil is in the details and if, like me, you appreciate an obsessive attention to detail in a brand that also does good for the environment, Polestar could just take pole position when considering your next EV purchase.