What it's like test-driving this third-generation Porsche SUV
In the third-generation Porsche Macan range, expect an enhanced performance and features like a newly designed centre console with touch surface controls.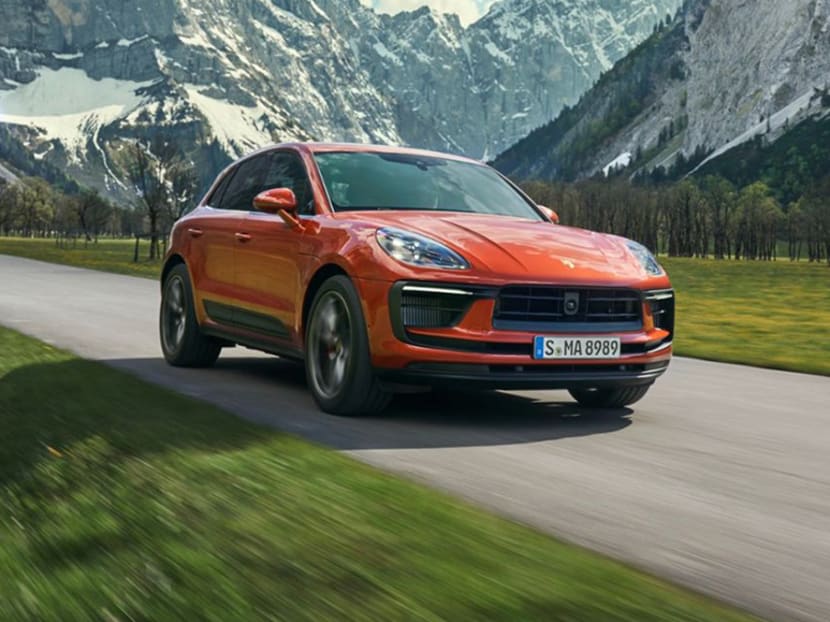 And just like that, Porsche redeems itself.
Not all Porsches are made equal, and the German marque's dominance in the sports car arena hasn't always parlayed as beautifully into other segments.
From its maiden foray into SUVs exactly 20 years ago with the very first Cayenne to the somewhat divisive Panamera four-door sedan, these excursions outside Porsche's core forte have met success to varying degrees.
Now along comes the third-generation Macan S with the sporting prowess of a high-performance beast.
The "S" stands for "shiok" or "superb", if you ask me.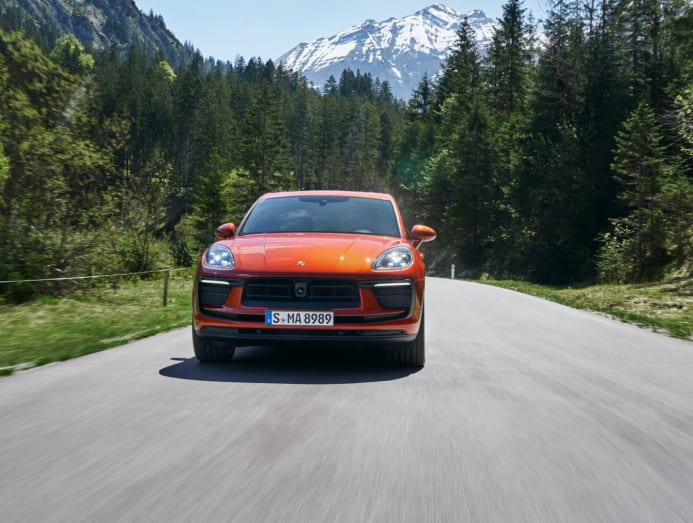 Cornering the bends as the all-wheel drive zigged and zagged its way through the lush, undulating terrain of Mount Faber with a dynamism, agility and surefootedness on our recent test-drive was truly sublime.
Among the Macan family, the S variant sits snugly between the base Macan and the range-topping Macan GTS. And, if you're ever split between choosing the base model versus the S, go for the latter, as it's a far more superior drive.
That is, if the S$40,000 price differential is not a deal-breaker.
We test-drove both and the middle child proved itself more worthy of attention, delivering a far more exhilarating experience, with a markedly more powerful and smoother ride.
From behind the new multifunction GT Sport steering wheel adapted from the 911, comparing the two is almost like night and day.
The S packs more punch with a 2.9-litre V6 twin-turbo engine that pumps out 280 kW (375 hp) of power (a shade more than before), propelling the vehicle from standstill up to 100 km/h in just 4.6 seconds.
Comparatively, you get a turbocharged four-cylinder engine making 195 kW (261 hp) in the base Macan, for a less brisk century dash of 6.2 seconds – still awesome for an almost two-tonne SUV, though.
The base Macan reaches a top speed of 232 km/h and the S goes up to a maximum of 259 km/h.
Regrettably, we did not get a chance to test-drive the Macan GTS, which completes the Macan range in Singapore. It's also fitted with a 2.9-litre V6 twin-turbo engine, but serves up a whopping 324 kW (434 hp) of power and bests the century sprint at 4.3 seconds when fitted with the Sport Chrono package.
All engines are coupled to a seven-speed dual-clutch transmission – shifts are quick, smooth and responsive – as well as the Porsche Traction Management all-wheel drive system, giving the SUV more stability in each of its four drive modes: Sport, Sport Plus, Individual and Normal.  
That said, the entry-level Macan is of course the more popular choice, having shifted 600,000 units worldwide since its debut in 2014.
And here's a bit of Porsche trivia: Around 80 per cent of all Macan buyers are customers new to the Porsche brand, with more women than men opting for the Macan consistently in recent years.
In China, Porsche's largest market for the Macan, for instance, just under 60 per cent of buyers are women.
SHARPER AND MORE REFINED
Visually, the compact SUV struts a sharper and more attractive aesthetic to match its enhanced performance.
All very subtle, but its new nose with a re-designed spoiler is a little more pleasing to the eye, bookended by a slightly more rounded rump – still unmistakably Porsche with its sloping roof line.
One thing you can always expect from Porsche is choice. Every variant offers additional options like the Sport Chrono package that boosts performance, not to mention the suite of parking and safety assistance and other digital enhancements you can add on.
The carmaker is as much a lifestyle brand with its assortment of aesthetic options. You can choose, for example, from a total of 14 colours to clothe your Macan, including new shades like Papaya Metallic and Gentian Blue Metallic, as well as Python Green for the Macan GTS with the GTS Sport package.
Take your pick also from seven new wheel designs, with larger wheels now fitted as standard: 19 inches for the base Macan, 20 inches for the Macan S, and 21 inches for the Macan GTS.
HEIGHTENED TACTILE PLEASURE
Inside the cockpit, the newly designed centre console is now very neatly arranged and its touch surface controls are a lovely upgrade from previous tactile buttons. Topped with an analogue clock on the dashboard for even sportier feels.
It's a cinch to pair your phone to the Porsche Connect operating system and, might I add, enhanced performance also meets enhanced pleasure as the digital interface of the 10.9-inch full HD touch display is a joy to behold.
And expect nothing less than premium acoustics with your music flowing through BOSE or higher end Burmester surround sound systems.
Just two niggles, though: The new, shorter selector lever is not as wieldy as one would hope, and there was no wireless charging in the unit we drove. No USB Type A ports either, so my poor iPhone was positively parched by the end of the day.
As a final footnote, this Macan is most likely the last of its kind to be equipped with a pure internal combustion engine, as the entire automotive industry hurtles toward an electric future. So if you love some throaty vocals, grab the S while you still can.
TECHNICAL SPECIFICATIONS
PORSCHE MACAN
ENGINE: 2.0-litre inline four-cylinder turbo
POWER: 195 kW (261 hp)
TORQUE: 400 Nm
TRANSMISSION: Seven-speed dual-clutch with manual select
ACCELERATION (0-100KM/H): 6.2 seconds
TOP SPEED: 232 km/h
FUEL CONSUMPTION (combined): 10.7 l/100 km
PRICE: From S$260,088
PORSCHE MACAN S
ENGINE: 2.9-litre V6, twin-turbo
POWER: 280 kW (375 hp)
TORQUE: 520 Nm
TRANSMISSION: Seven-speed dual-clutch with manual select
ACCELERATION (0-100KM/H): 4.6 seconds
TOP SPEED: 259 km/h
FUEL CONSUMPTION (combined): 11.7 l/100 km
PRICE: From S$299,988