The luxury real estate market in the US is deflating – and it has a long way to go
Expanded scrutiny of overseas buyers is bad news for prices, which have long been buoyed at the top end by foreign buyers for both commercial and residential property.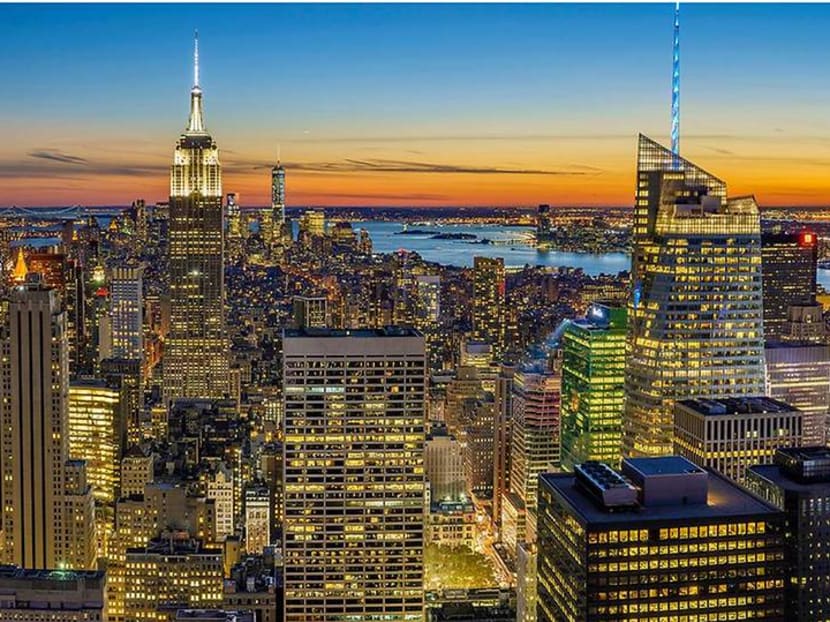 Luxury real estate is over. I hate to say it and – as someone who has a large percentage of her net worth tied up in a Brooklyn townhouse – I'm talking against my own book. But it is true.
For years, cities including London, New York, San Francisco and Los Angeles, have been largely disconnected from national property market trends. Such places seemed to be a class by themselves, buoyed by being at the right end of a bifurcated global economy. Former New York City mayor Michael Bloomberg once likened the Big Apple to a "luxury product" for which people are prepared to pay an exorbitant premium.
Except they aren't any more. The prices of luxury apartments in Manhattan are falling for the first time in 10 quarters, and it's the fastest annual drop since 2011, according to Miller Samuel, a New York-based real estate consultant.
"The upper third of the market is characterised by elevated inventory" and sellers who have been "anchored to 2016 to 2017 prices," said president Jonathan Miller. But buyers are waiting longer than ever before to jump, because of recessionary fears, and the (even) lower interest rates that they might herald.
At the same time, the commercial market, which has been in a bubble for some time, is finally deflating. US Federal Reserve officials have been saying for some time that the commercial market was overheated, even as US banks have made US$700 billion (S$955 billion) worth of commercial real estate loans since 2012. Now WeWork – a company that has become a symbol of all things frothy – is at the centre of what may be a sustained drop in commercial prices in New York and London.
The property company, which recently scrapped its initial public offering, is the largest private sector office tenant in both cities. As it has imploded, so has an £850 million (S$1.5 billion) commercial deal in London that was home to one of WeWork's largest sites. In New York, the company has basically been forced to stop signing new leases.
You could argue that some deflation would be healthy – according to a recent Goldman Sachs report, commercial real estate prices in New York are now 42 per cent above 2007 levels and 108 per cent above post-recession lows.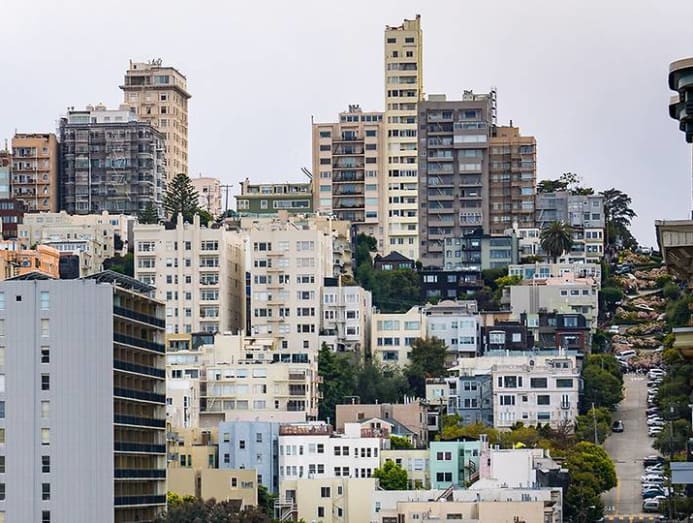 The Boston Federal Reserve president, Eric Rosengren, and San Francisco Fed president, Mary Daly, have recently called out risks in the sector. The MSCI US Reit Index has quadrupled in value over the past decade as investors have searched, often desperately, for yield. A correction at this stage of the cycle would perhaps be only natural.

But I think we could be at the beginning of a sea change in top markets, for a number of reasons. In the UK, Brexit has created huge uncertainties for prime London tenants and buyers. Meanwhile, in the US, the Committee on Foreign Investment in the United States (Cfius), which reviews and approves foreign investment deals, has proposed new rules that would expand scrutiny of such deals into real estate, an area that had previously been passed over.
Now, if an overseas buyer wants to make a big real estate purchase, it could be subject to the kind of scrutiny that ultimately blocked the Singaporean telecoms company Broadcom's US$142 billion bid for US chipmaker Qualcomm last year. This is bad news for prices, which have long been buoyed at the top end by foreign buyers for both commercial and residential property. When I purchased my New York home in 2007, I was coming from London and bidding against a Brazilian and a German.
Prices in the most sought-after cities will also be depressed longer term by the fact that millennial – many of them underemployed and burdened by student debt – will be unable or unwilling to buy properties that baby boomers are looking to sell. About three-quarters of the US is now "housing unaffordable" for average wage earners.
That is one reason there has actually been a pick-up in the entry level housing market in places such as Detroit or Austin or Portland. Young people need to be where the jobs are, but they also need apartments they can afford, and those are easier to find in so-called second tier cities.
The question is how long those cities will remain affordable. Portland, for example, is starting to grapple with a housing affordability crisis of its own.
Perhaps a collapse in prices in prime urban areas will bring all those millennial back to co-working spaces in New York and London. Or perhaps, as remote work becomes more and more prevalent, everyone – individuals and corporations – will realise that it is easier, cheaper and more environmentally sound for workers to stay where they are and not commute to prime office spaces in luxury cities where they pay more for lattes and square footage alike.
The current market correction might help push things in the latter direction. Dan Alpert, managing partner at Westwood Capital, an investment bank, has calculated that if WeWork were removed from the New York property equation, the Manhattan market would have had a net loss of 700,000 sq-ft of new leased space, rather than gaining the 2.3 million sq-ft that it did in the 24 months leading up to last June. A lot of that demand came from the euphoria created by tech-driven markets that are now correcting.
Stocks and property prices in prime areas still have quite a way to fall.
By Rana Foroohar © 2019 The Financial Times