A second home in Phuket? How the island's property sector is showing signs of life
The pandemic has taken its toll on second-home markets in paradise destinations like Phuket, but indications for the future seem promising. We speak to property developers and consultants to find out more.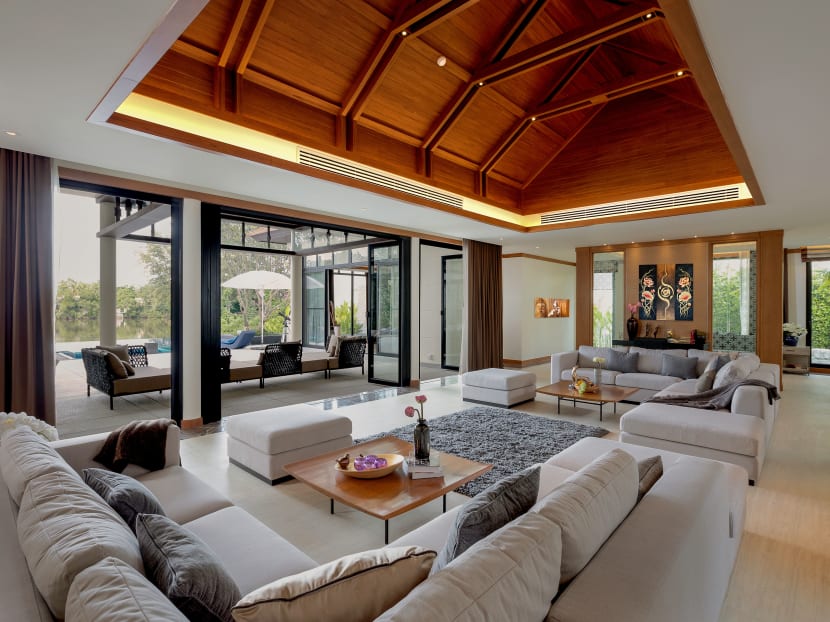 Decades of foreign interest in Phuket have left few bases uncovered. Nevertheless, the island's treasure trove of prime investment locations contains plenty of untarnished gold.
Ao Po Grand Marina is a case in point. Located in the island's far northeast, far from the buzzing beach enclaves on the west coast, the marina is a rare major built feature in an otherwise pristine patchwork of traditional villages and tracts of rainforest.
During the pandemic, the marina has been as sleepy as the surrounding countryside without the stream of pleasure-seeking tourists and high-net-worth investors from overseas.
Quiet as it seems right now, the marina is not without signs of life. Work is underway on a project – The Bay of Icons – that bolsters the island's enduring credentials as one of Asia's safest second-home bets.
Spearheaded by Utopia Corporation, one of Phuket's top property developers, the project will transform 20 rai of land (3.2 ha) surrounding the marina into a high-end idyll featuring exclusive residences and Southeast Asia's first Tonino Lamborghini hotel.
Investors will have their pick of high-spec premium residences and chic pool villas. Other perks, meanwhile, range from the designer boutiques and gourmet dining outlets planned for the project and VIP arrival and departure options including a private helipad and the 300-berth marina itself.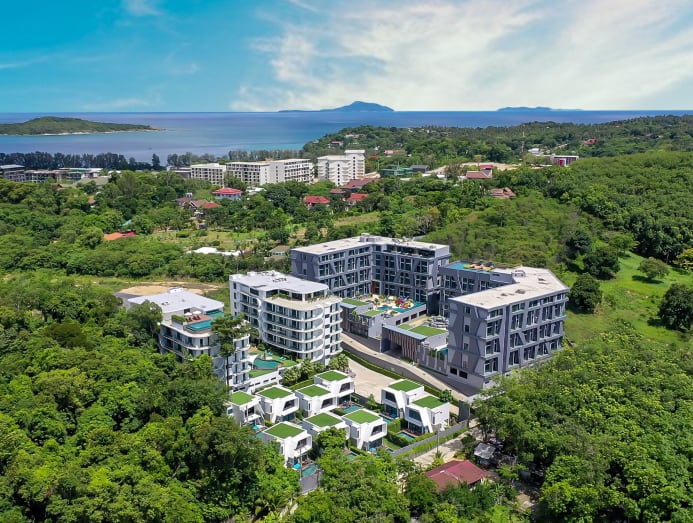 "Phuket is a truly outstanding option for upmarket investors," said Hachi Yin, CEO, Utopia Corporation. "The island's exquisite natural beauty, easy accessibility and international services have attracted a wealth of investment in recent years, including affluent Asian and overseas residents seeking a spectacular second home or a new life in the tropics."
One might expect a sunny outlook from a senior player at one of Phuket's leading development firms, one with numerous high-end projects around the island, and whose overarching goal is to sell investors on its expensive real estate.
But, on cursory inspection, his view appears anomalous with reality.
The pandemic has battered Thailand's tourism industry. Phuket and other tourism/second home destinations in Thailand like Koh Samui, Pattaya and Hua Hin have had a torrid time of things since the start of 2020. Beaches, bars, and hotels have been left largely vacant as tourist numbers in Thailand have plummeted.
There was hope that 2021 might see a tentative recovery, but successive waves of infection and ongoing strict requirements for travel have kept international visitors at bay.
Unsurprisingly, luxury real estate sectors across Thailand have been blown off course by the chill pandemic wind. Phuket witnessed a 75 per cent year-on-year reduction between 2019 and 2020. New launches on the island, meanwhile, reduced from a torrent to a trickle.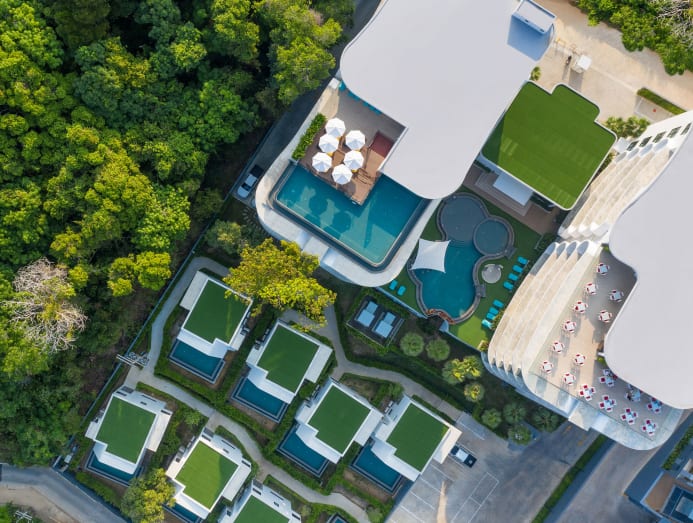 Yin, however, is far from alone when it comes to predicting brighter days around the corner for Thailand's second home investment market.
In a report released in May, Shanghai-based property technology company Juwai noted that Chinese buyer inquiries for Thai property increased 38 per cent in the first quarter of 2021 from a year earlier.
"This increase is exaggerated due to the freefall of a year ago during the pandemic's onset, but is nonetheless a welcome trend," it noted.
Thailand is the third most popular destination for Asian cross-border buyers, with Australia in second place and the United States in the top spot. It is the top destination for Chinese buyers in particular, with the US and Australia ranking second and third respectively, according to Juwai.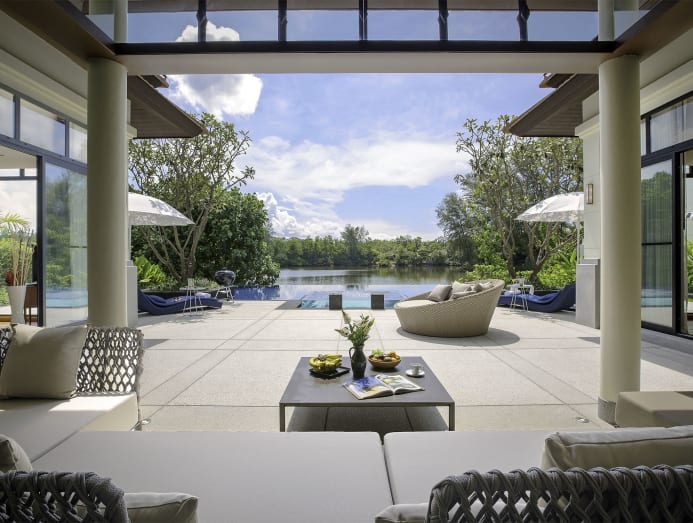 "Bargain hunters are buying now. The boom starts when travel reopens. Thailand's real estate market has been hard hit by the pandemic, but Asian buyer demand remains," Juwai IQI Group executive chairman Georg Chmiel said. "Our data shows that Thailand is the third most popular destination for Asian cross-border buyers, and accounts for 10.6 per cent of all Asian buyer interest."
Thai real estate insiders have also noted an uptick in interest from wealthy Thai buyers and expats living in Bangkok. They attribute the shift to the pandemic, saying that investors are increasingly cognisant of the benefits of personal space and a healthy lifestyle – key selling points for luxury property in Thailand's idyllic beach destinations.
In 2020, according to market research conducted by C9 Hotelworks, a Phuket based firm specialising in asset management and hospitality consulting, transactions in top tier real estate on Phuket hit their highest level in five years despite flat trading levels in the broader marketplace.  
"We are about to start a new cycle," said Bill Barnett, founder and managing director of C9 Hotelworks. "The pandemic has brought about a dynamic shift in holiday home- or second home properties.
"These are likely to benefit resort-style residences. Also vital is the enduring appeal of Thailand, which offers a great lifestyle, access to international schools, top-class medical facilities and fantastic links within the region."
In the past, these selling points have been sufficient to tempt international buyers. In these extraordinary times, developers are putting in extra work to lure foreign investors.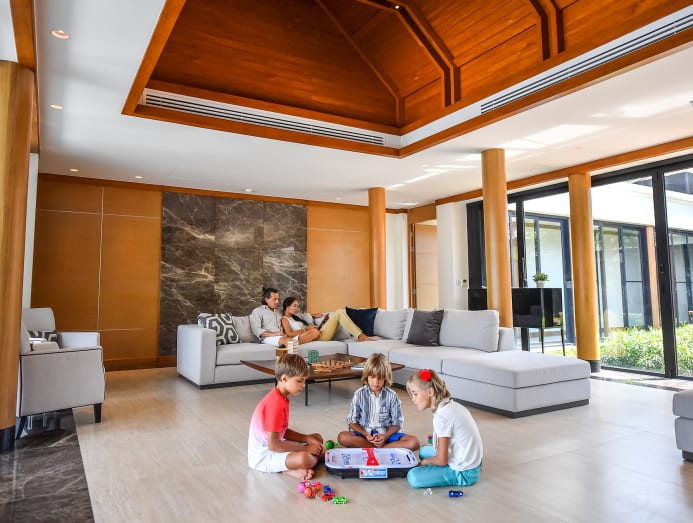 Laguna Phuket, owned by Singapore-based Banyan Tree Holdings, is giving buyers a free 10-year visa for Thailand with the purchase of any new property.
It also offers a refundable reservation fee that allows buyers to reserve their property of choice while still providing them with an option to change their minds when circumstances allow for an in-person visit.
Utopia Group also pivoted during the pandemic, developing an app that allowed potential buyers to do detailed off-site inspections.
While these innovations have done their bit in keeping things moving, transaction volumes have been hampered by buyers not being able to come and view properties and close deals.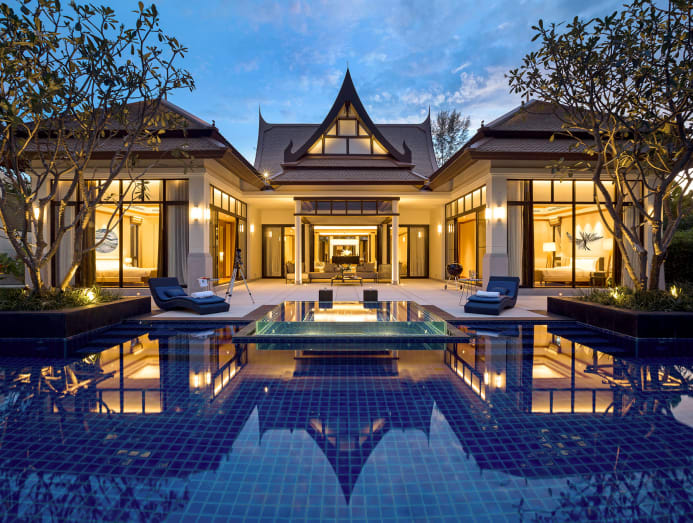 Thailand unveiled its Phuket Sandbox scheme on July 1. The program, which allows vaccinated foreign tourists to enter Phuket, has been a qualified success. Concerns about travel and ongoing quarantine requirements in other countries will ensure that visitor numbers remain limited. However, developers are confident that it's only a matter of time until the dam of pent-up investor demand bursts.
"With everyone cooped up for almost two years, people are desperate to travel, but they are also cautious," added Yin. "But when the time is right we expect a higher number of investors committing than we did before the pandemic."