Is punk dead? Not if these luxury brands have anything to say about it
Your wrists look like they could use a spike or two (dozen), courtesy of Hautlence, Cartier and Audemars Piguet.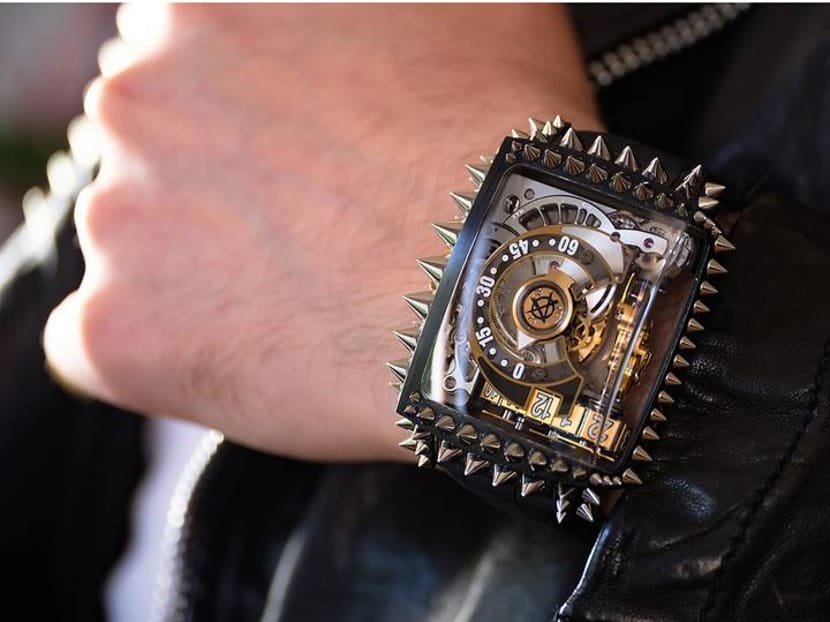 Given the much-echoed spirit of rebellion that runs through the veins of independent watchmaker Hautlence, we're a little surprised something as audacious as the HL2.3 Punk didn't arrive sooner.
Nothing about it is subtle. Not its dramatic spikes, movement design, not even its name. To make doubly sure anyone who looks at it knows that punk isn't dead, it even has a circle-A – a well-known symbol for anarchy – printed on the hour indicator. Message received: Hautlence is, by their own admission, one of few enfants terribles in the industry.
But maybe that's just what the industry needs right now. Delicate tourbillons, dreamy moon phases, cases so slim they look like they'd shatter under an intense gaze – esteemed brands have spoiled us with elegance and sophistication for years. How about some cheekily brazen horology for a change? How about some attitude?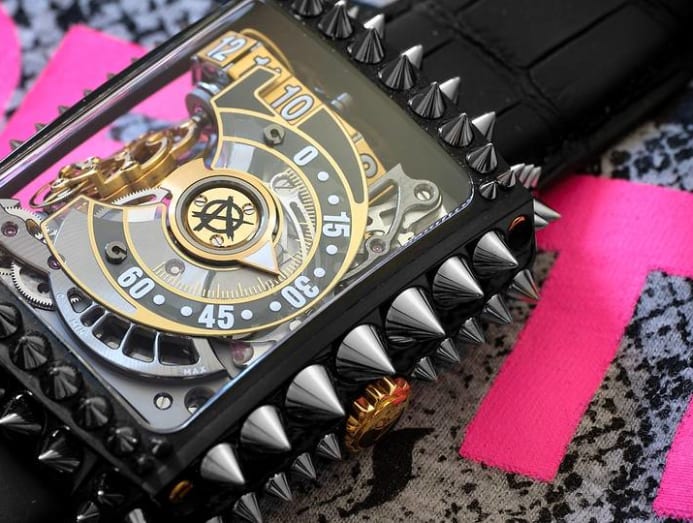 Whether or not Hautlence is simply marching to the beat of their own five-piece Tama drums or just trying to fill a niche the industry didn't even know it had is anyone's guess. But what isn't up for debate is that the HL2.3 Punk is loud in the best way. Once you get over the initial amusement (or bemusement), you'll realise that the watch is still a well-thought out and expertly executed machine.
Eight-four studs in 14 different sizes adorn the black PVD-coated titanium case, a look inspired by the Perfecto brand of studded motorcycle jackets. To offer the wearer as much of a view into the movement as possible, three pieces of sapphire crystal had to be exactingly produced using multi-axis grinding and fit together to create the additional window on the left side of the case.
The effort is appreciated because there's a lot to admire. The HL2.3 calibre, based on the existing in-house HL2.0, combines jumping hours, retrograde minutes (an Hautlence signature) and a power reserve indicator. The hours are mounted on a chain, and each numeral jumps one link as the hour changes. This chain is also connected to the escapement, which means the latter rotates 60 degrees every time the hour moves, thus compensating for the effects of gravity on the hairspring.
Complications like that are power-hungry though, so the calibre has to run at a more modest 2.5Hz to provide a power reserve of 45 hours. Besides, nitpicking about accuracy in a watch this in-your-face seems impertinent.
It's true that independent watchmakers have more leeway to create whatever they want, but it's interesting to see that even established brands – ones that have built their empires on the art of mass appeal – have been known to show their rebellious streaks once in a while. The Clash de Cartier collection unveiled earlier this year is a festival of studs and square nails. The 14-piece range includes rings, bracelets, necklaces and earrings, with some featuring red beads and diamonds. But it's not too surprising when we consider Cartier's history of disruptive design. Among its many stunning-but-safe pieces are alluring surprises like the Crash watch and Juste un Clou bracelet.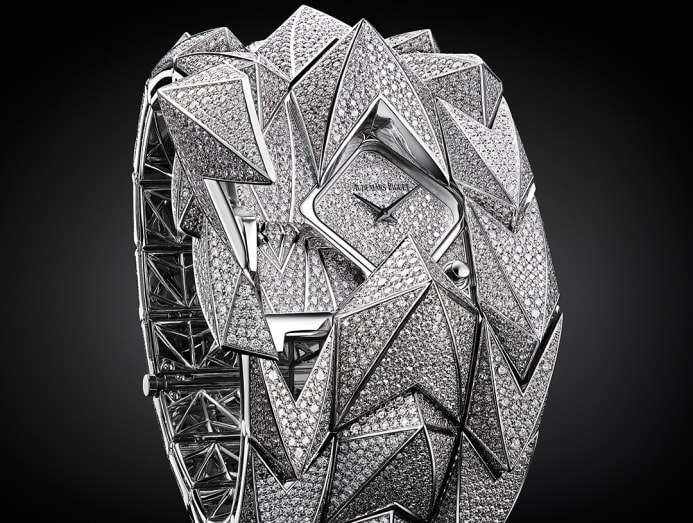 And speaking of occasional rebels, how can anyone forget Audemars Piguet's trilogy of increasingly aggressive haute joaillerie secret watches? It all began in 2015 with the release of the Diamond Punk which, now in hindsight, looks laughably subdued. But it was quite the spectacle at the time with its 56 diamond-encrusted prisms.
It raised the ante a year later with the Diamond Fury, which is set with 4,635 brilliant-cut diamonds. The watch, which looks more like armour than accessory, took designers, engineers and jewellers over 1,500 hours to complete.
The Diamond Fury is arguably more sculptural than punk, but Audemars Piguet rectified that with the finale in 2017: The suitably named Diamond Outrage.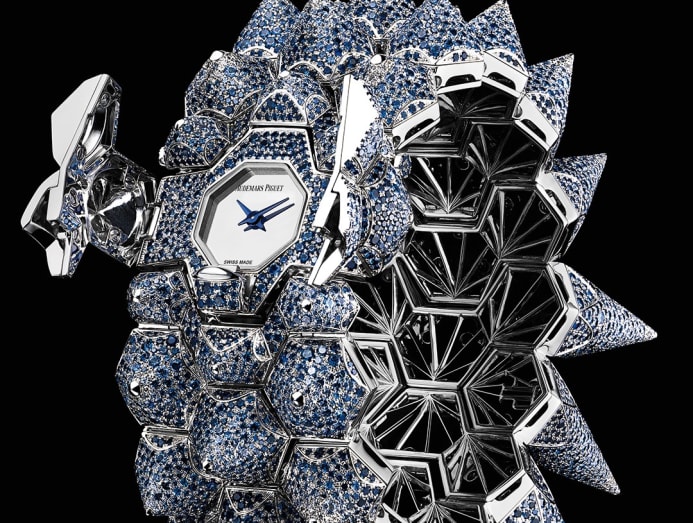 The thing is fierce. It took master gem setters almost double the time to assemble all that ice, which amounts to 11,043 brilliant-cut diamonds (or sapphires, in the Diamond Outrage Sapphire) totalling 65.47 carats. The 18K white gold watch features 48 gold spikes in varying heights, inspired by the icicles that form in the Jura Valley in winter, where the brand is based. Oddly poetic, but outrageous nonetheless.
The punk ethos is supposed to oppose conformity and authoritarianism, which is ironic when you see how mainstream the associated style has become in fashion and music. But it seems to fit when luxury brands try it on for size. It's a go-big-or-go-home exercise that's cheesy at worst but downright thrilling when done well. And seeing as the luxury industry is constantly pushing the extremes – in quality, storytelling and price – it may be more punk than it thinks.