Driving the first 7-seater Range Rover through California's Napa Valley
The new 2022 Range Rover is more luxurious than ever with bronze accents, ceramic controls and intricate mosaic marquetry finishing. CNA Luxury had first dibs behind the wheel on an exclusive road trip through the rolling hills of Napa and Sonoma Valleys.
How do you make an icon even more iconic? You take the rules, snap them in half, throw them out the window (at 100km/h), and you compose a new design language. Purists be damned.
It's bold, it takes guts, and it's exactly what the good folk at Jaguar Land Rover did with the fifth-generation Range Rover, unveiled at the Royal Opera House in London in October last year.
So I was eager to view this new "reductive" design up close and in the flesh on a recent trip to San Francisco on invitation by the brand. And, might I add, half a century ain't looking half bad.
LIFESTYLES OF THE RICH AND FAMOUS
We arrive at the St Regis San Francisco all set to experience what they describe as the "lifestyle of a Range Rover customer" in Northern California. And boy, is it a fetching way of life.
San Francisco is the gateway to Napa Valley and Sonoma County, also known as Wine Country, where we will be driving the world's most desirable – and original – luxury SUVs first introduced to the world 52 years ago.
But do we drive there? No, we helicopter there, of course. Because this is what Range Rover customers in California do. Think the Kardashians and their celebrity ilk, for instance. You might recall an episode many seasons back where several members of the famous fam that have grown quite synonymous with this very luxury SUV did just that.
We fly over San Francisco Bay, past the Golden Gate Bridge (surreal!) and continue north for a half hour taking in the stunning panorama from above before landing in Napa County Airport.
There, a fleet of no fewer than 10 Range Rover First Editions are waiting for us. And it's love at first sight. Me, eager to slide behind the wheel. She, gleaming beautifully in the edition's signature Satin Sunset Gold. 
It's my first time seeing her up close and she's as pretty in person as the pictures promised. It's also immediately apparent that she's been given far more than a simple facelift.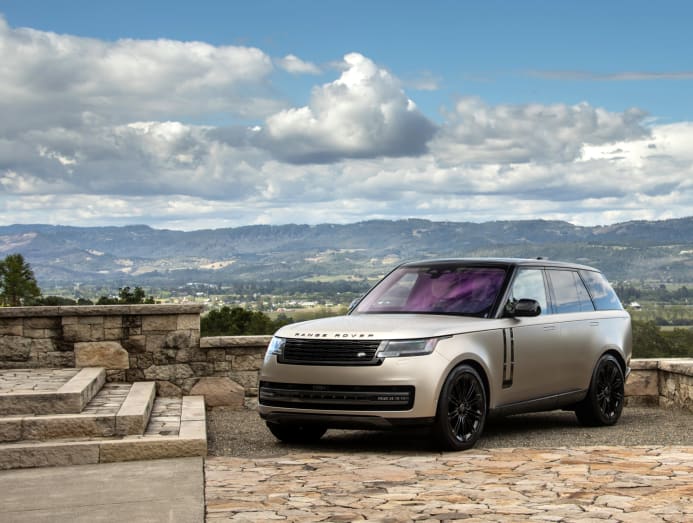 Something about the way her proportions have been nipped and tucked render her a rather boxy fox, but it works. She's effortlessly sleek and stylish, and she might remind you of a solid gold ingot, with smooth and flushed surfaces on all sides. Too smooth for some, perhaps, if you prefer your ride looking a little more robust and a little less refined.
For us, though, there's a precision to her symmetry and we reckon if some math nerd tried hard enough, they would probably discover a Fibonacci sequence marking that golden ratio somewhere between her 23-inch wheels (a first for a Range Rover).
THE FIRST 7-SEATER RANGE ROVER
The next few days are a haze of pure bliss, comprised of scenic drives through lush rolling hills and beautifully manicured vineyards followed by some of the most gloriously fine wines one could imbibe. Such as at Bond, which only produces Cabernet Sauvignon wines of Grand Cru quality. The winery is not open to the public so it was quite a privilege to sample these thousand dollar-bottle wines at leisure. After which, we are chauffeured to Montage Healdsburg, a picturesque retreat over in Sonoma. 
When in Sonoma, you might also want to treat yourself to a luxurious spa treatment or book an olive oil tasting – of which I did neither, opting instead to soak up the natural beauty of the resort grounds nestled amid 258 acres of rolling vineyards and oak tree groves.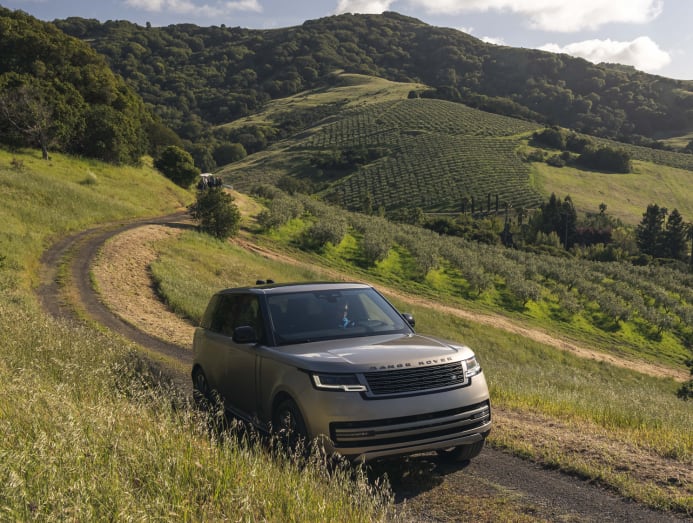 Here, we were also given the opportunity to test-drive some of the other variants in the line-up: The P400 6-cylinder Ingenium petrol mild hybrid and the P530 4.4-litre V8 Twin Turbo petrol variant, including Standard and Long Wheelbase versions and, for the first time in Range Rover history, a seven-seater SUV.
These are available in four, five or seven-seat configurations, and will be arriving in Singapore either in June or July. There's also a pure-electric Range Rover – the first all-electric Land Rover – coming onstream in 2024.
MORE LUXURIOUS THAN EVER
Can Land Rover's luxurious little sister get even more swish? The answer is yes, yes and yes.
Whichever you choose, what's certain is that Range Rover has really amped up the luxe quotient with these new editions. 
The top-of-the-range SV model, in particular, is a fabulous option to be chauffeured in, with the four-seat SV Signature Suite configured to deliver a private jet experience, replete with a tabletop that rises and unfolds at the push of a button, plus a secret fridge compartment for your Krug, of course.
Craftsmanship is expectedly top-notch, and we especially love the SV Serenity and SV Intrepid design themes, which introduce two-tone front-to-rear contrasting interior colourways. Nudging out the latter by a mile, the former features gorgeous Corinthian Bronze accents (best paired with an immaculate white exterior in my opinion) matched with white ceramic controls.
The SV model represents the epitome of exclusivity with more personalisation options including intricate mosaic marquetry finishing and a choice of high-grade leathers or sustainable non-leather Ultrafabrics.
It's all very exquisite and we don't even need to talk about all the state-of-the-art tech you can expect when fully specced. Except maybe the next-generation Cabin Air Purification Pro, developed to help combat the coronavirus by combining PM2.5 filtration and nanoe X technology to significantly reduce odours, bacteria and allergens including the SARS-CoV-2 virus.
As we meandered through the idyllic roads of Wine Country, we were wonderfully insulated from external noise thanks to the new third-generation Active Noise Cancellation technology that works much like high-end active noise cancelling headphones with headrest speakers creating personal quiet zones for the cabin occupants.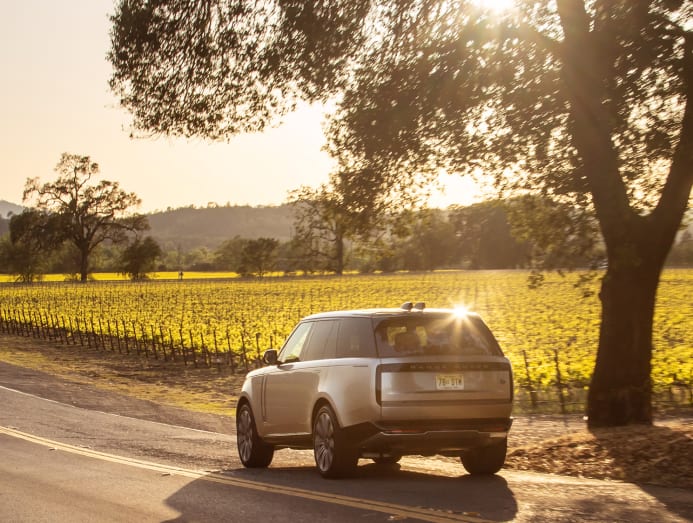 And if you're feeling chatty on long, lonely drives, just summon Alexa. She'll help manage everything for you – and help keep you awake. 
Thankfully, we weren't wanting of company on this trip and as we pulled up at Robert Young Estate Winery for more vino, three helicopters were already waiting to scoop us back to San Francisco.
If this is the typical lifestyle of a Range Rover customer, sign me up.
CNA Luxury was in California at the invitation of Jaguar Land Rover.