Range Rover's Evoque or Sport? Pitting a city slicker against its athletic cousin
Are you inclined towards the refined or the robust? We put the Range Rover Evoque and the Range Rover Sport through their paces.
If you ever find yourself having to choose between the Range Rover Evoque and Range Rover Sport – the S$100,000 or so price differential proving no deterrent – it will, no doubt, come down to one of three things: Power, size or style.
And in all likelihood, it is the first that will effect the most sway.
The Range Rover Sport is a powerful beast. The HST 3.0P MHEV variant I test-drove is fitted with a new 400PS in-line six-cylinder 3.0-litre Ingenium petrol engine for a much more responsive and balanced ride.
Said to be inherently better balanced than V6 engine designs, the in-line six-cylinder layout (also referred to as a straight-six balance), possesses both primary and secondary mechanical engine balance so there's much less vibration compared with engines with fewer cylinders.
Then there's the 550 Nm of torque at between 2,000 and 5,000 rpm plus 400 hp of power at 5,500 to 6,500 rpm on this five-seater four-wheel drive. Add an assortment of performance-boosting technologies including an electric supercharger that delivers immediate power response as well as a twin-scroll turbocharger and continuous variable valve lift that boost power while helping the engine breathe with maximum efficiency – and the Sport HST becomes a formidable machine.
With its eight-speed automatic gearbox with paddle shift, the Sport HST makes the century sprint in just 5.9 seconds and is capable of top speeds of 225km/h – while sitting on 21-inch wheels.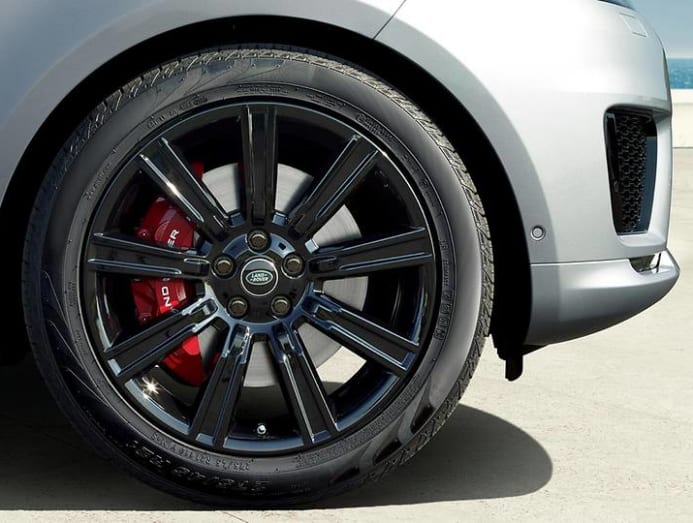 The Evoque, meanwhile, is powered by an in-line four-cylinder turbocharged Ingenium petrol engine with a nine-speed automatic gearbox with paddle shift.
Comparatively, the 2.0 First Edition MHEV variant we drove conjures 365 Nm of torque at between 1,300 and 4,500 rpm and 249 hp of power at 5,500 rpm.
A smidge smaller, shorter, narrower and lighter than the Sport, the Evoque's compactness makes for easier navigating through city streets, though.
And there's a segment-first feature found in the Evoque that helps enhance visibility and safety: The ClearSight Rear View Mirror that transforms the rear view mirror into an HD video screen at the touch of a button. It displays the rear-facing camera feed onto the mirror should the driver's view be obstructed by passengers or bulky items in the back. The screen also provides a wider 50-degree field of vision and superior visibility in low light.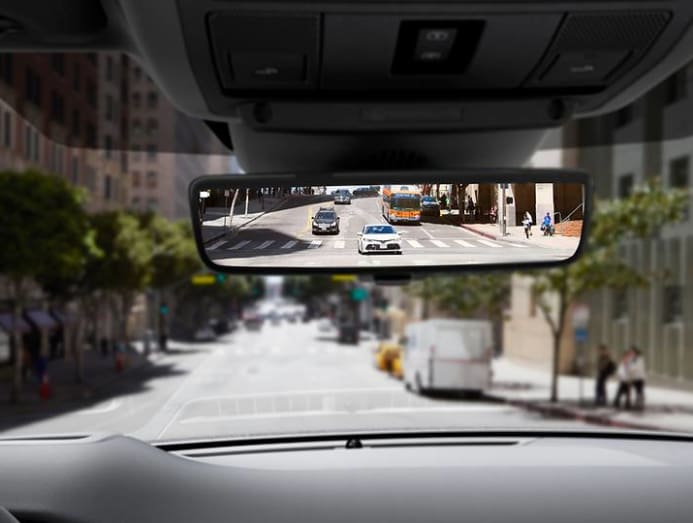 The Evoque is also the first in the world to feature ClearSight Ground View technology, where cameras in the front grille and on the door mirrors project a feed onto a central touchscreen in the cabin showing what's ahead of, and underneath the front of, the car via a virtual 180-degree view. This is particularly useful in helping the driver maintain visibility when negotiating difficult parking spaces, navigating high kerbs in the city, or tackling rough terrain in this all-wheel drive.
Both models are certainly high on style but they vary in appeal; the Evoque's more refined proportions versus the Sport's more robust presence. Still, there is much to love on both rides. The sleek styling characterised by the flush deployable door handles on the former evoke next-level sophistication while the carbon-fibre trim accents and red brake calipers on the Sport's HST edition should excite motorheads on sight.
And while both sport panoramic glass roofs, the Sport edges ahead: Just wave your hand in front of the sensor near the rear view mirror to activate the open or close mechanism.
GOING GREENER
When it comes to environmental-friendliness, though, the Evoque clearly outpaces the Sport. We're talking about a fuel economy of 7.9l/100km and 178g/km CO2 emissions on the former versus 9.2l/100km and 213g/km respectively.
And while both may be MHEVs (Mild Hybrid Electric Vehicles) that seek to reduce emissions while improving fuel economy with no vehicle charging required, the Evoque is the greener option with its series of sustainable propositions.
For starters, up to 33 percent of natural and recycled material is used in the production of each Evoque to minimise environmental impact. The recycled materials come from a mix of post-consumer or post-industrial sources within the supply chain that find new life as responsibly-sourced materials embellishing the interior.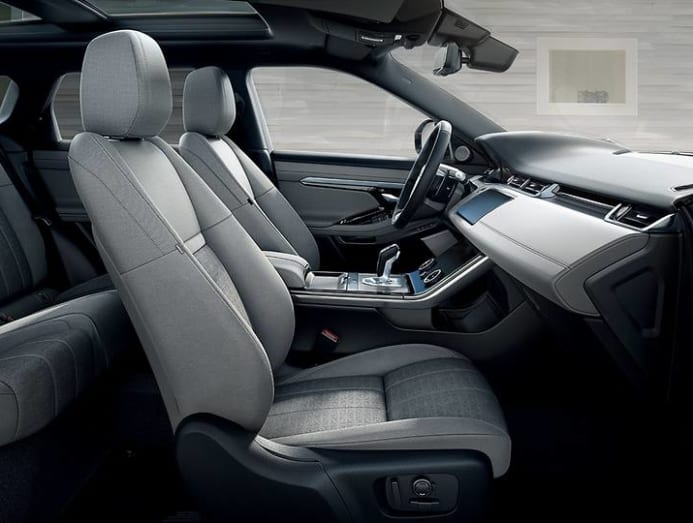 You can, for example, choose to have your seats upholstered in Kvadrat, a premium alternative to leather developed by Danish textile experts. This combines a durable wool blend with Dinamica suedecloth made from 53 recycled plastic bottles per vehicle. The suedecloth also clads the steering wheel and gear lever of the Sport, for an extra touch of luxe.
Inside the cabin, state-of-the-art digital interfaces provide first-rate feels of a luxury SUV. Both models are fitted with Land Rover's Touch Pro Duo infotainment system composed of two sleek 10-inch high-definition glass touchscreens, a 12.3-inch driver display behind the steering wheel, and a full-colour head-up display.
Add ambient lighting, seamless smartphone integration, high-performance Meridian Surround Sound Systems and a suite of advanced driver assistance systems to firmly anchor the Range Rover's legacy as the original luxury SUV ideal for traversing the urban jungle, the actual jungle and everything in between – whichever you choose.
RANGE ROVER SPORT HST 3.0P MHEV
Engine: 400PS in-line 6-cylinder 3.0 Ingenium petrol engine
Capacity: 2,996cc
Power: 400 hp at 5,500 – 6,500 rpm
Torque: 550 Nm at 2,000 – 5,000 rpm
Acceleration (0 – 100 km/h): 5.9 seconds
Top speed: 225km/h
Combined fuel consumption: 9.2l/100km
RANGE ROVER EVOQUE 2.0 FIRST EDITION MHEV
Engine: In-line 4-cylinder turbocharged Ingenium petrol engine
Capacity: 1,997cc
Power: 249 hp at 5,500 rpm
Torque: 365 Nm at 1,300 – 4,500 rpm
Acceleration (0 – 100 km/h): 7.5 seconds
Top speed: 230km/h
Combined fuel consumption: 8.1l/100km