This indie watchmaker makes some of the world's most exclusive and coveted timepieces in his 30s
Watch wunderkind Rexhep Rexhepi's journey started at Patek Philippe at the age of 15, he's worked with FP Journe, and his latest creation has everything we love about independent watchmaking.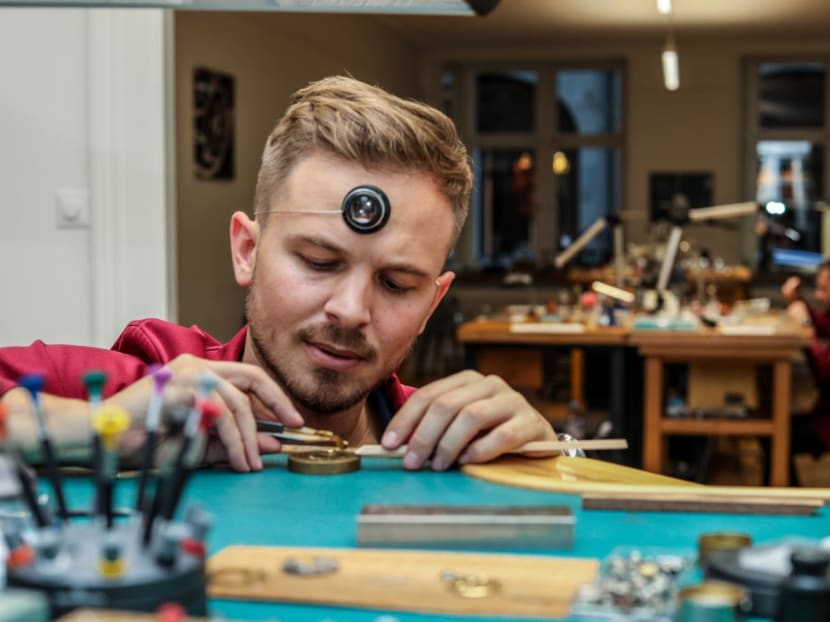 Big watch brands don't have a monopoly on desirable, nigh-unattainable timepieces. There is a young independent watchmaker whose ambitious tickers are earning him the kind of praise and accolades not often expected of his generation.
His name is Rexhep Rexhepi, his brand is Akrivia, and his latest watch, the Chronometre Contemporain II, will probably be sold out by the time you read this.
The time-only, classically styled watch is the sequel to the first Chronometre Contemporain that was released in 2018. So immaculate was its execution that it won the "Best Men's Watch" prize at that year's Grand Prix d'Horlogerie de Geneve (GPHG).
Rexhepi was only 32 years old at the time. It took another four years to release its successor, and despite looking suspiciously similar, it manages to be even more remarkable.
The Chronometre Contemporain II still only offers the hours, minutes and seconds on a beautiful grand feu enamel dial, but Kosovo-born Rexhepi had to build an entirely new movement from scratch in order to accommodate a deadbeat seconds feature, which makes the second hand beat at one beat a second, like a quartz watch. 
"I wanted to make a really accurate deadbeat seconds watch because there aren't many out there," he told CNA Luxury.
"So my solution was to use two gear trains and main springs. There are 214 components in the movement, which is a lot for a simple watch."
Having a dedicated power source for the power-hungry seconds hand will ensure precision isn't compromised as it "ticks" across the dial. Just like in the first Chronometre Contemporain, the zero-reset function – where pulling out the crown sends the second back to 12 o'clock – is still present.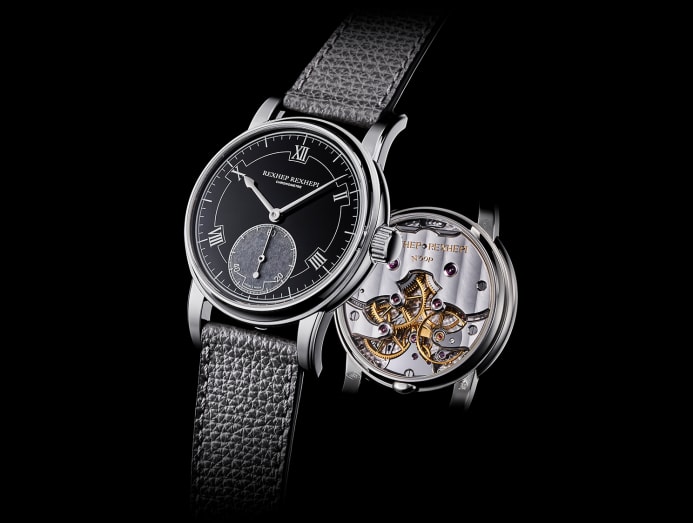 Another important update is in the case. Comprising 15 components, the new case, which fans will notice has slimmer dimensions, longer lugs and a larger crown, was made in Akrivia's new casemaking workshop, run by highly regarded specialist Jean-Pierre Hagmann.
Coaxed out of retirement by the young watchmaker, the 81-year-old former casemaker for brands like Patek Philippe, Vacheron Constantin and Audemars Piguet will be adding even more beauty and value to Akrivia's future releases.
Rexhepi's future looks bright indeed, but he's paid the proper dues to achieve his current successes.
Fleeing an impending war in his native home, Rexhepi moved to Switzerland in 1998, where he began his apprenticeship at none other than Patek Philippe at the age of 15.
"I grew up there," he quipped. "I was 148cm tall when I started, and 180cm when I left."
He would then go on to hone his skills at high complication workshop BNB Concept before working with one of the greatest independent watchmakers of our time, Francois-Paul Journe.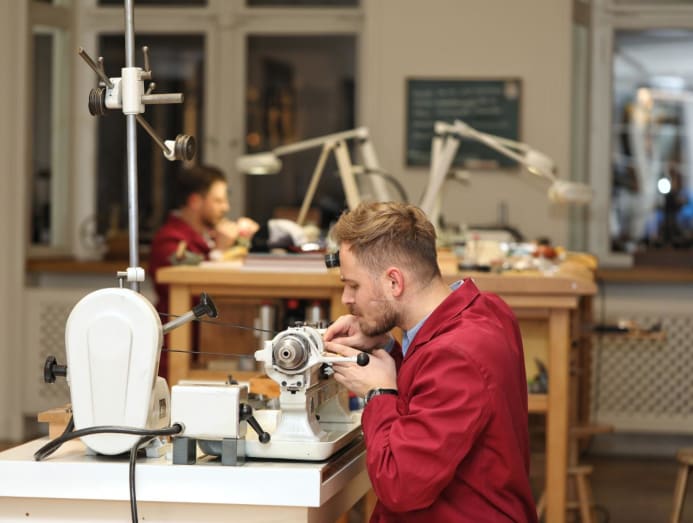 "A lot of people have told me that they saw a lot of his influence in my first few watches. When you work with someone and you really appreciate and like the work they do, it's difficult to move away from that."
Rexhepi's first watches for his brand were under the "Collection Akrivia", and showcased a significantly bolder, more contemporary style. The Chronometre Contemporain series, however, bear his name.
"I started with 'Akrivia' first because I wasn't so confident with my name. I was just 25! Who was I to put my name on a watch? But after several years I realised people wanted a watch signed by the watchmaker. By 2018, I was a little more confident."
He has every reason to be, since his one-off Chronometre Contemporain II for Only Watch 2021 sold for a cool 800,000CHF (S$1.2 million).
Rexhepi's diffidence is part of his extreme likability, but when it comes to the actual work, his passion is hard to hide.
"It was my childhood dream to have my own watch brand so when I started Akrivia in 2012, I said, 'Okay, this will be incredible. I'm sure everybody will run after my watches. But I realised that is not what really happens, and I had to wait a few years before I got my first customer."
With a team of 13 making fewer than 30 breathtakingly finished pieces a year, Rexhepi can be certain that people are running after them now. But that is far from his metric for success. "To me it's waking up and going to work doing something you like. I'm lucky to say that I'm just enjoying my life."
The Chronometre Contemporain II is a limited edition of 50 pieces each in platinum or rose gold, and available exclusively at The Hour Glass.