Ultra-rare Rolex Daytona JPS in gold fetches auction record of S$2.4 million
The timepiece received 17 bids from five buyers, who drove its price to almost double its high estimate.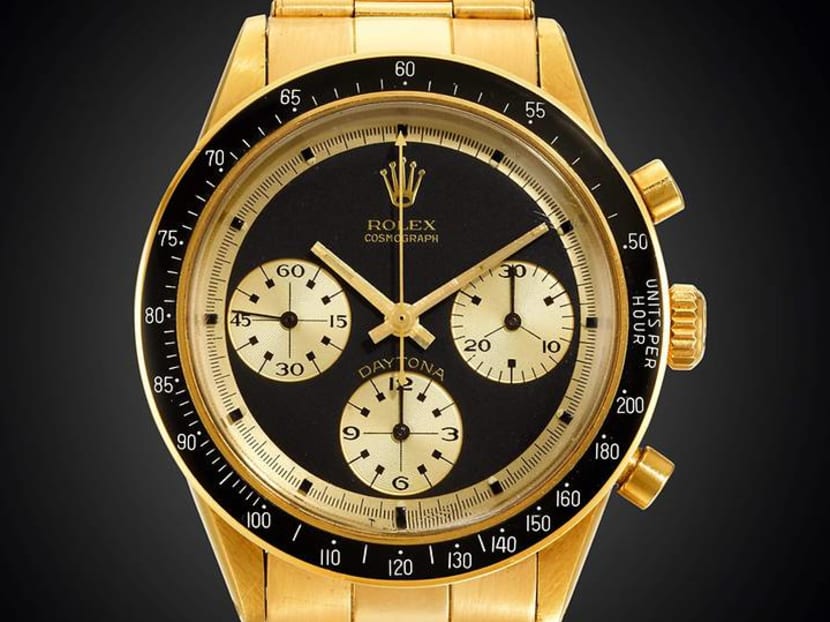 An ultra rare Rolex Daytona John Player Special (JPS) has broken auction records, selling for US$1.5 million (S$2.4 million) in a single-lot online sale held by Sotheby's in London. The sale of the timepiece, a Ref. 6264 in 18K gold, set auction records for a wristwatch sold in the UK, for a Rolex Daytona JPS and for a watch sold in an online auction. It also achieved one of the highest prices ever paid for a Rolex Daytona.
The 1969 Rolex Daytona JPS combines two of the most sought after features of a Rolex watch. For one, it features the rare Paul Newman dial. The dial's black and gold colours also take after the legendary 1970s Formula 1 livery. Only a handful of Rolex Daytona JPS timepieces exist in the world today.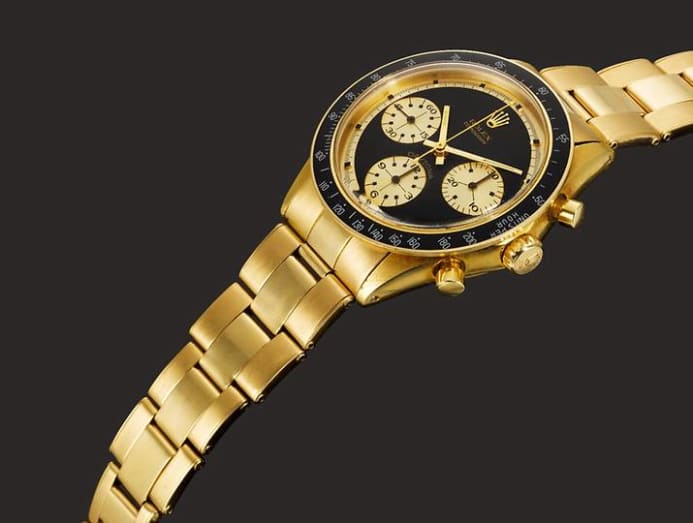 The watch was sold in Sotheby's new London Watches Weekly online sale, held from Jul 24 to Jul 31. In all, the timepiece received 17 bids from five buyers who drove its price well above its high estimate of US$800,000.
The sale of the timepiece marks the third time since April that Sotheby's has broken its own record for a timepiece sold at an online auction. Since the beginning of 2020, the company's watch auctions have raked in a combined total of US$48 million.
These results were driven by numerous records for modern and vintage wristwatches, historic benchmarks for antique pieces and the strong performance of new auction formats, including the new Watches Weekly sales launched in April, which have attracted a large number of young and new participants from around the world, Sotheby's said.
"Time hasn't stopped for us this season. It has been a transformative few months. In the past couple of weeks, we have auctioned two of the most valuable Daytonas ever sold, and together with collectors, we are rewriting the rule book of watch auctions," said Sam Hines, Worldwide Head of Sotheby's Watches.
"The record-breaking sale of this Daytona JPS summarises in many ways the takeaways of this pivotal season: The eagerness of collectors to embrace new ways to transact with us, their resolute confidence to buy and sell high-value lots online and, of course, the unabated appetite for freshness, quality and rarity."