Rolls-Royce's new 'entry-level' limo will still cost you S$1.5 million
Oddly enough, despite its impressive size and price tag, it's a remarkably restrained and relatively low-key.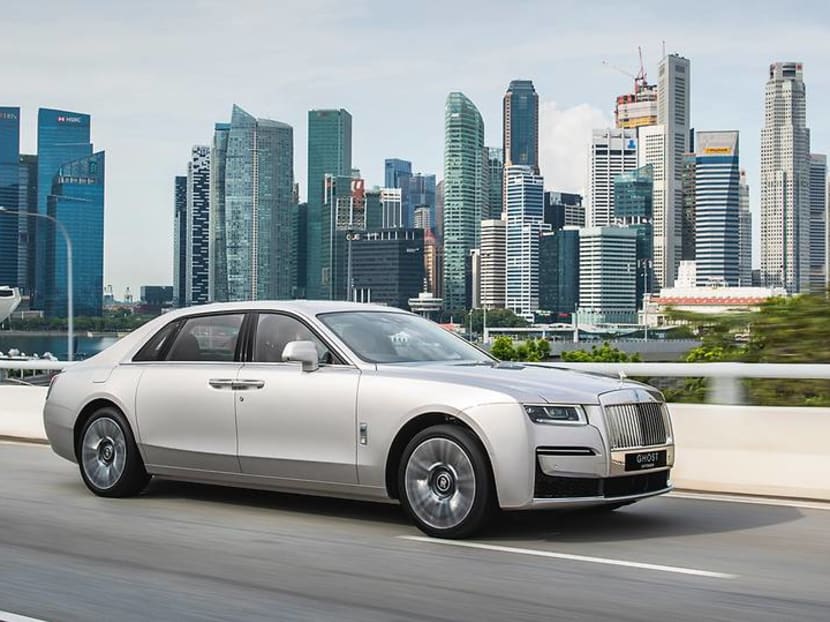 One of the principle guiding lights behind the development of the new Ghost limousine, Rolls-Royce says, is the idea of "post-opulence". Modesty and minimalism being the designers' watchwords with the second-generation "baby" of the Rolls-Royce family.
While the carmaker is naturally loathe to admit it, for all sorts of obvious reasons, the new car is the junior counterpart to the Phantom, and the entry point to the Rolls-Royce saloon lineup. Officially, the Ghost isn't an entry-level Rolls-Royce, but merely one that is a bit less formal, a bit less buttoned-up and perfect for either being driven or being driven around in.
Of course, the words "entry-level" and "minimal" seem a bit strange to use when referring to it, considering the new Ghost still costs well over a million dollars, measures over 5m long and if you have the financial wherewithal, could significantly add to that aforementioned price tag by getting its customisation division Bespoke to whip up some choice bits unique to your car.
Just to give you some idea of what we're talking about, the test unit we were handed the keys to was an example of a Ghost Extended, the moniker referring to its 170mm longer wheelbase, all to the benefit of rear seat passengers, giving it "the most rear legroom in its segment".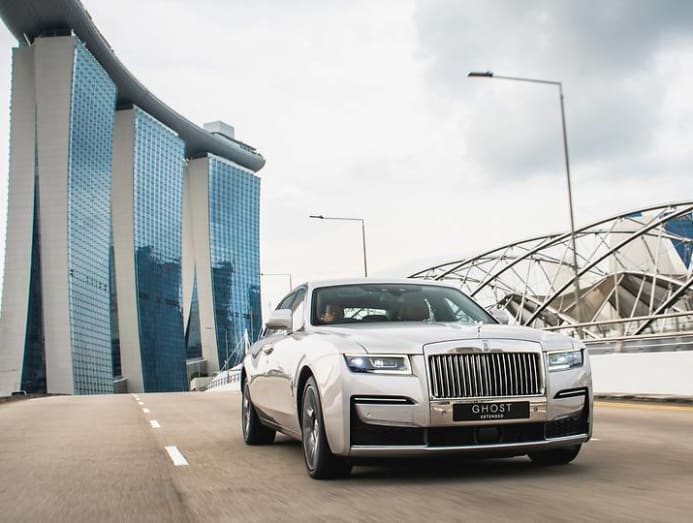 That particular car measures a little under 5.8m long, and with a judicious smattering of options (including folding tables for the rear seats, monogrammed headrests and a Bespoke dashboard clock), its on-the-road price is around S$1.8 million, some S$400,000 over its base price of S$1.4 million.
It's worth noting that the optional extras alone on this particular Ghost Extended could almost have bought you a flagship 7 Series saloon from Rolls-Royce's sister brand BMW.  
The point we're trying to make here is that everything is relative. Context, as you'll know, is for kings. The Ghost's bigger brother, the Phantom Extended, retails for not a penny less than S$2 million, though realistically, if you're in the market for one, you'd best be prepared to set aside roughly S$2.5 million of your hard-earned dollars.
Anyway, the Ghost Extended, and by extension (pun intended) its smaller sibling the standard-wheelbase Ghost, are fabulous representations of luxury... and also fabulous representations of value.
Yes, really. Value. You see, the Ghost and pretty much any other Rolls-Royce is worth more money than what some people will earn in a lifetime, but there's few who would argue that the cars to come out of Goodwood, England don't feel like a million bucks… which they incidentally do.
For starters, the level of detail lavished on the new Ghost borders on the ridiculous. The leather upholstery and wood trim are impeccable, of course, but it's the little things that are even more worthy of mention.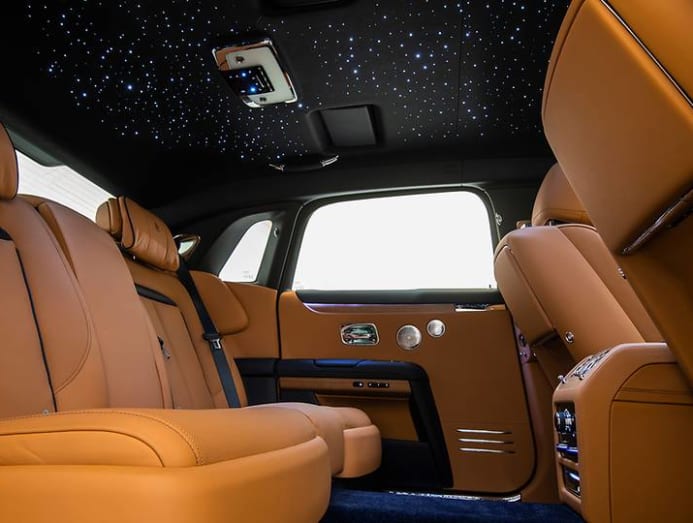 The opening/closing of the air-conditioning vents are done via quaint "organ stop" plungers whose action can best be described as silken with just the right amount of resistance. And how each door has its own set of gyroscopes and servos to ensure the self-opening function has a consistent swing force/speed, no matter the incline the car is parked on.
Another one of the new Ghost's hidden features is a small suspension damper mounted on the upper part of the suspension's wishbone, a small but integral part of the car's Planar Suspension system.
According to Jon Simms, the new Ghost's engineering lead, the ride quality of a modern Rolls-Royce is now able to virtually eliminate medium- to large-sized impacts, but that left the high-frequency buzz when rolling over anything other than marble-smooth roads even more apparent.
The result is that the new Ghost positively glides. To be clear, there's no wallow in the new Ghost's handling. There's roll and pitch, though that's to be expected when the car's remit is primarily biased toward comfort, but mostly because it also weighs close to 2.5 tonnes.
It's the sum total of these small, seemingly insignificant things that makes driving the Ghost, and of course, riding around in one, such a tranquil experience. Against any other modern luxury car, there's a refreshing lack of buttons, levers and other things to fiddle with.

There are no selectable driving modes (no sport mode, because that's probably a dirty word in Goodwood); no way of selecting the adaptive dampers' firmness; and there aren't even any paddles for you to manually riff through the gears.
That's taken care of by an electronic butler of sorts, with the former utilising cameras that scan the surface ahead to prepare the suspension to quell bumps, and the latter using data from the sat-nav system to automatically select the best gear for the road ahead.
Of course, some would bemoan the lack of control in the Ghost, but when you're a captain of industry/oligarch/potentate, you're probably used to having someone take care of the little things for you already.
Or, if you're the chauffeur of said captain of industry/oligarch/potentate, the last thing you'd want is to accidentally stick the car in Sport and cause your employer's head to be wedged firmly into the headrests. This is not particularly desirable, especially not when your employer also has the power to see you blindfolded in front of a wall riddled with bullet holes.
But should the need to hustle arise for whatever reason (rushing to the opera, escaping the proletariat, etc) you'll find that the Ghost is also supremely adept in that department.
Power comes from a 6.75-litre V12 with a mighty 563hp/850Nm output, though despite those sports car numbers, the Ghost's performance is more majestic than explosive. Push the throttle pedal deep into the deep-pile lambswool carpet and there's a noticeable lack of noise, vibrations or other such drama.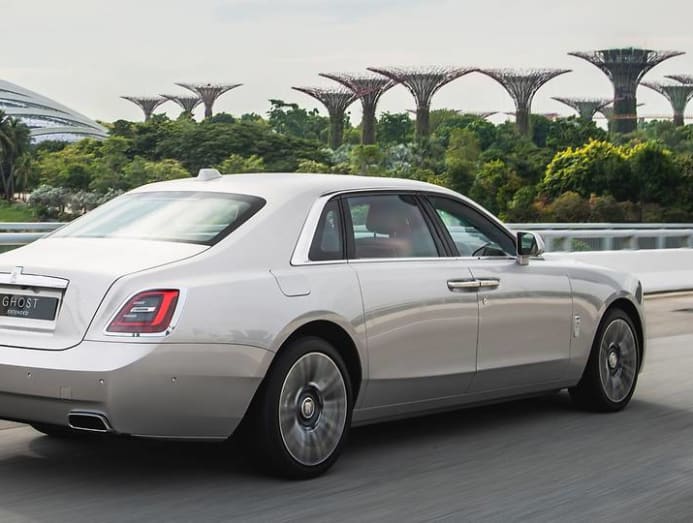 It's not entirely unlike being borne on a gust of wind, and if you want to get a little more automotive about things, not entirely unlike being in an electric car… which incidentally is something that Rolls-Royce will eventually have in their lineup.
If all that sounds like the Ghost, particularly in Extended form, is seriously encroaching on territory currently occupied by Rolls-Royce's flagship product, the Phantom, you wouldn't be too far off the mark.
Against other "regular" flagship saloons (say, a BMW 7 Series or a Mercedes-Benz S-Class), the Ghost is in a league of its own, but against the Phantom, it just seems that much more subdued.
Where the Phantom is upright and slab-sided, the Ghost is sleeker and its nose is canted backwards. In isolation, the Ghost is still an imperious thing, but seen in context of the Phantom, it's far less ostentatious.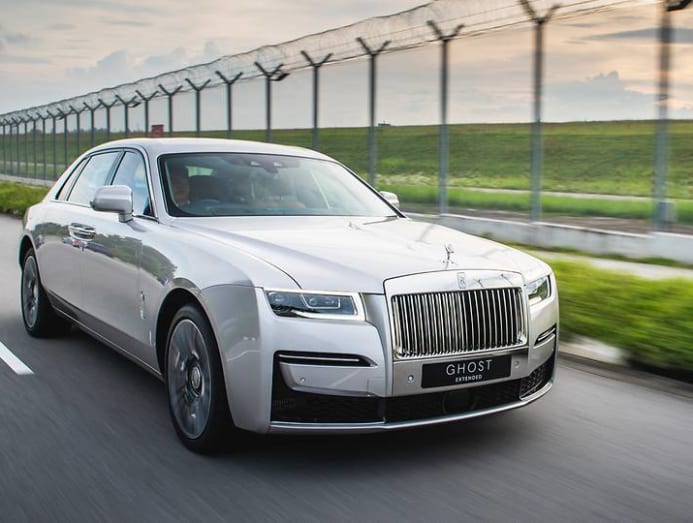 Suffice it to say, if your neighbourhood was populated with far less elevated vehicles, the new Ghost would still stand out, if nothing else, by virtue of its sheer bulk. However, if the reverse were true, you might just pass the new Ghost by without even registering its presence.
See? Context and relativity.