Even Savile Row's tailors are switching from suits to work from home casuals
Lend some swagger to your WFH attire: Made-to-measure tailor Richard James has just launched its first sportswear range, a collection that includes track pants, hoodies and T-shirts.
Many things have changed in the weeks since the UK went into lockdown – the least of them being that the suits in my wardrobe have started to look vaguely absurd. I have no idea when I am going to put one on again. The ties are dead, hanging there lifelessly like broken wind chimes. They're toast.
This irks me a little because I like wearing suits. I would wear them more often, if it did not prompt so many people in the office to ask if I am going to a job interview. I realise, as a millennial, that this puts me quite firmly at odds with the prevailing sentiment. For my generation, comfort is king. Even before the pandemic, sweatshirts, trainers, even yoga pants and shorts were increasingly becoming permitted workplace attire. Now, with widespread working from home, they are all there is.
News has reached Savile Row. Made-to-measure tailor Richard James has just launched its first sportswear range, a collection that includes track pants, hoodies and T-shirts in striking colourways: Aqua, lilac, dove grey and egg yolk.
"It's a little bit anarchic, but it's got our energy. It's got our DNA," said Sean Dixon, who co-founded the brand in 1992. Casualwear has always been a part of what Richard James does, Dixon says – a part that has become increasingly important as people's attitude to work changes.
The 32-piece collection – titled the London Line – ranges from true activewear to more casual everyday clothes such as polo shirts and chinos. Despite its swagger, there is a certain elegance to it. Fits are true to size and silhouettes are clean and crisp. "We went back to the 1980s and looked at all those beautiful classic Fila and Tacchini sports kits," said design director Toby Lamb. "The sort of thing that McEnroe and Borg were wearing."
On John McEnroe and Bjorn Borg those kinds of clothes looked fantastic – sporty, masculine, effortlessly smart. But could they work for me? About three weeks ago I tried to go to the supermarket in Adidas track pants and my wife stopped me. I thought I had a kind of Paul Mescal in Normal People vibe going on. "You look unemployed," she said.
Richard James sent me some of its new collection to try on, with better results. The aqua T-shirt (£55; S$96) and hoodie (£95) I could get on board with. Teamed with a lightweight polyester mac in navy (£275), and I was starting to believe. Then I tried the track pants and the look collapsed. The public is not ready to see my short, lumpy frame in a minty green tracksuit. There is a catch to all this unstructured comfort – unless you are in great shape, it can be deeply unflattering.
With the collection two years in the making, its arrival just as the UK went into lockdown could seem like fortuitous timing. Many people are working out more than they ever have before, or they are hunched over a laptop all day, said Lamb, "and a lot of this product is ideal for working from home".
In truth, it is a silver lining at best. This has been a terrible time for clothing retailers. Last month, Marks and Spencer announced a 21 per cent fall in annual trading profits, as its troubled clothing and home division was hit hard by the coronavirus shutdown. A few days later, luxury fashion house Burberry announced that sales had dropped 27 per cent in the fourth quarter of its fiscal year, and that it was cancelling its end-of-year dividend to shareholders.
At Richard James, online sales are double what they are normally, said Dixon, but that does not nearly make up for the shortfall in in-store sales, and some staff have had to be furloughed. The company – which since March 2017 has been majority owned by New York-based real estate investor Charles S Cohen – is still planning to open a new store at 21 Noel Street in London's Soho once the lockdown lifts. The London Line collection will form the basis of the line the brand sells there.
Even before the virus outbreak, tailoring looked in trouble. Since 2016, suit sales in the UK have dropped by more than 24 per cent to £397 million.
According to Anusha Couttigane, Kantar's principal analyst in EMEA fashion, the decline in suit sales started in the 2008-09 recession, and has been compounded by the growing casualisation of the workplace.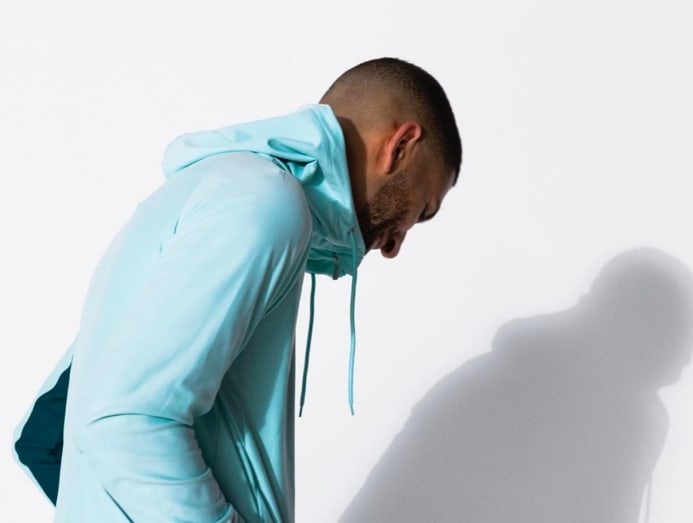 But casualisation is not just about comfort, said Carolyn Mair, author of The Psychology of Fashion. It is also about status – and privilege. "When people ask me what they should wear at work, I say, 'Do your homework. What are other people wearing?'"
While those in more senior positions can get away with wearing casual or sports clothes to work, junior employees need to be more cautious about sending out the wrong message.
Leafing through the suits in my own wardrobe, I wonder if we can ever go back to a more formal workplace. Because the move to casualwear does not always seem like the progress it is made out to be.
When my dad came in from the office, he would change out of his shirt and tie and be done for the day. Now, thanks to the smartphones in our pockets, we are always working, and since lockdown, we are working in our kitchens and our living rooms and our bedrooms. Suddenly, wearing yoga pants and hoodies all day looks like a byproduct of the fact that we are required to give more and more of ourselves to our jobs.
I ask Dixon if he thinks coronavirus has finally killed the suit.
He laughed. "Talk to me in a couple of months," he said. "No, I think there's always an action and a reaction to these kinds of things. There will be some perhaps so fed up of wearing pyjamas all day. They'll think, 'I want to put a suit and tie on.'"
By Nathan Brooker © 2020 The Financial Times