Singapore furniture retailer Scene Shang to close flagship store on Beach Road
The homegrown furniture and homeware brand is pulling down the shutters at its first permanent retail space on Beach Road. But in mid-October, it will open the doors to a new consolidated office, warehouse and retail showroom in Tai Seng.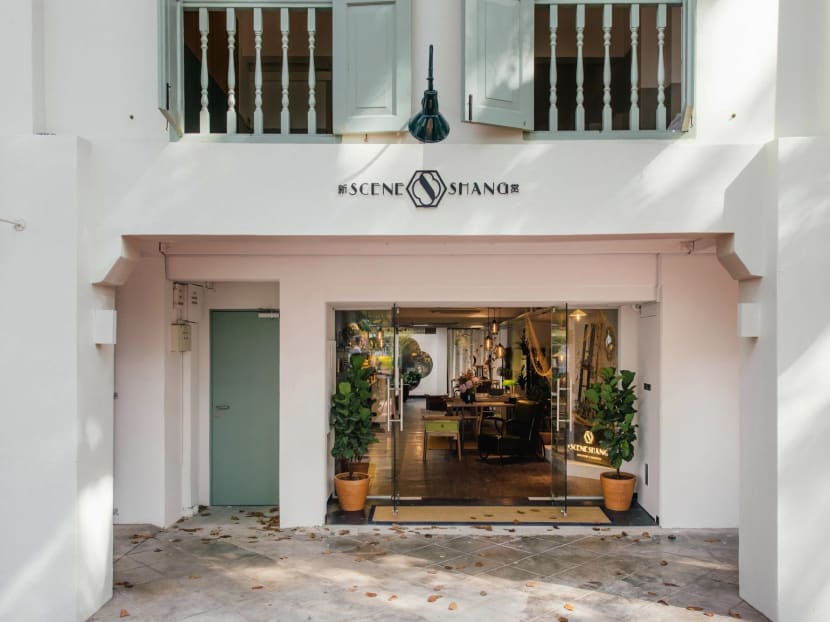 Five years since its opening, furniture and home decor retailer Scene Shang has announced the closure of its flagship store. Located in a shophouse on Beach Road, the store will shut its doors on Sep 27.
Responding to questions from CNA Luxury, co-founder Pamela Ting said that the pandemic had affected sales at the outlet.
"At the end of 2020, we had plans to move to a bigger space, to consolidate our warehouse, office and retail showroom when the leases for all our units end in 2022. Like many other businesses, Phase 2 Heightened Alert caused sales to be affected and we realised that the customers that came into our store were directed from online," said Ting.
"The city centre rent proved to be hurting us in this case as [the number of] tourists and even local shoppers had reduced drastically. That was when we decided to speak to our landlords to allow us to terminate our leases earlier so that we could reduce our overheads to help the business thrive. Most of our landlords were very understanding and made arrangements to facilitate this," she continued.
Ting, together with schoolmate Jessica Wong, founded Scene Shang in 2013. The brand is known for its award-winning contemporary furniture and homeware, inspired by Asian heritage.
The Beach Road flagship store, which opened in 2016, was Scene Shang's first permanent retail address. It is currently the brand's last remaining physical outlet after the closure of its Raffles Hotel boutique in June this year.
"Raffles Hotel suffered even more than our flagship store as, in the past, tourists would buy furniture and have them shipped back to their homes overseas. That revenue was completely cut off for us and the plans for Raffles had to change," Ting explained.
Moving forward, Scene Shang will continue to operate its online store. In mid-October, the brand will also open a new retail showroom.
"As per our plans to consolidate, we found a space that is 6,000 sq ft on the top floor of a 1970s building in Tai Seng and this will be home to our entire office, warehouse and retail showroom," Ting shared. "We see this as a wonderful opportunity to create a more integrated environment to showcase our designs and products in a larger setting – the showroom is the largest we've ever had, and also a platform for us to explore more collaborations with local partners."
Sharing a glimpse of what's to come for the brand, Ting said: "Look out for more local collaborative and meaningful design works, we will share more when we officially open the doors of our new space!"
Meanwhile, as the brand prepares for its move, it is currently holding a sale for fans to shop a selection of furniture and homeware at up to 30 per cent off. The sale is applicable online (till Sep 30) and in-store (till Sep 27).
For more information, visit Scene Shang's website here