Second-hand luxury: The shift to vintage and pre-loved is now in full swing
The vintage market is growing at a rate of nine per cent per year, and now accounts for eight per cent of an almost S$400 billion luxury industry.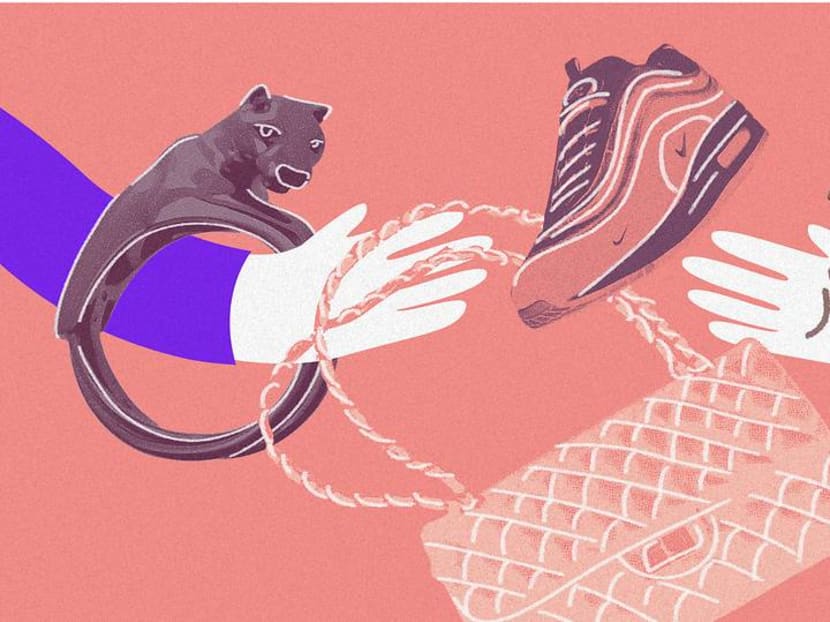 The word luxury comes from the Latin for excess. That is appropriate for an industry which depends on replacing clothes, shoes and bags before they have worn out. But thrift is emerging. The second-hand market for personal luxury goods has grown nine per cent per year since 2015, says consultancy Bain. It now accounts for eight per cent of a €260 billion (almost S$400 billion) luxury market. That creates opportunities, as well as threats.
First, the risks. The growth of a second-hand market can cannibalise sales of new goods. It also makes them less exclusive, eroding their desirability. There are concerns about cheap knock-offs. French luxury company Chanel has launched lawsuits against online platforms it says are selling counterfeit handbags. The growth of the resale market poses a particular challenge to makers of watches. With jewellery, it makes up about 80 per cent of the global luxury resale market.
But taking control of pre-owned platforms can help brands protect their reputation. Last June Richemont of Switzerland bought Watchfinder, a UK online marketplace for luxury watches. As with cars and even bonds, a thriving second-hand market can reassure buyers that an expensive purchase will maintain much of its value.
It can also excite collectors. Take the US$1 billion (S$1.36 billion) trainer or sneaker resale market. In February, US sporting goods retailer Foot Locker spent US$100 million on a minority stake in GOAT, a sports shoe marketplace. Another resale business Stadium Goods was bought by online fashion retailer Farfetch in December for US$250 million.
Growing second-hand sales may help assuage environmental concerns. Stella McCartney, a pioneer of "sustainable" fashion, and online reseller RealReal offer shoppers US$100 to spend on a new item when they trade in an old one. Funnelling money back to brands is good for business, as well as curbing the industry's wasteful ways.
© The Financial Times