Circuit breaker self-care: 7 nourishing creams to keep your face game strong
Consistently using good quality face products during this stay-at-home period can help ensure your skin still looks screen-grab perfect on all the Zoom calls you now have to make for work and leisure.
Now that most of us have, for better or worse, settled into some semblance of a routine during this stay-home period, we've discovered an undeniable truth: Self-care is of utmost importance. This could mean scheduling livestream personal training sessions, reading an actual book or treating yourself to a gourmet meal delivery – whatever floats your boat.
But don't forget to spend a little time on your daily beauty regimen too. As beauty salons are deemed non-essential services, it may be a while more before you can head back to your favourite facialist or aesthetic clinic to get a beautifying treatment. But all is not lost. Consistently using a good face product during this stay-at-home period can help ensure your skin still looks screen-grab perfect on all the Zoom calls you now have to make for work and leisure.
The latest batch of face creams and serums are power packed with nourishing ingredients to keep your complexion looking plump and radiant. Plus, it can be incredibly soothing to spend a few minutes before bedtime applying these luxe potions on your face and neck, complete with a short facial massage to relax tension around the jaw, cheeks and brows. Here are seven face products worth stocking up on during your next online spree.
CHARLOTTE TILBURY MAGIC NIGHT CREAM, S$210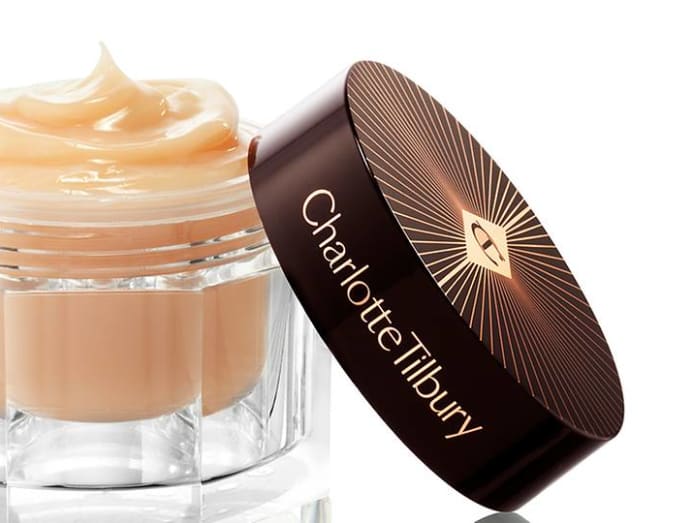 Beauty junkies have probably heard about the cult favourite Charlotte's Magic Cream by the British make-up artist and skincare guru Charlotte Tilbury. It was first concocted to prep models' skin for fashion shows but soon became so popular that Tilbury decided to bottle it up for her brand as well.
The Magic Night Cream is the nighttime version of this iconic product and is formulated without SPF, unlike the original version, so you can wear it while you sleep. The rich cream creates a cocoon to protect skin against dehydration in air-conditioned rooms. It also contains eight supercharged skincare ingredients, including time-released retinol, Winter Daphne stem cell extract and red algae to rejuvenate the skin and boost elasticity for a "QQ" texture.
CLARINS SUPER RESTORATIVE ROSE RADIANCE CREAM, S$200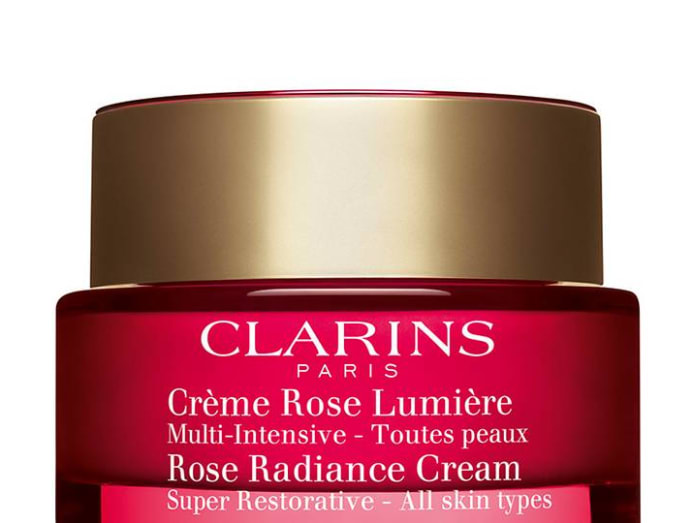 This daytime cream by French botanical brand Clarins has a subtle rose fragrance that feels like a morning walk in the garden when you apply it. Light enough to be worn in Singapore's daytime tropical climate, it contains illuminating pearls that leave a soft tint to beautify your complexion even without make-up.
Other plant-based extracts include roselle to keep pores refined, harungana to fight skin sagging and the very exotic-sounding succory dock-cress to protect skin from environmental damage. Don't forget to apply a layer of sunscreen over the cream to protect your skin from UV damage, even though you are staying indoors most of the day.
DIOR CAPTURE TOTALE C.E.L.L ENERGY SUPER POTENT SERUM, S$265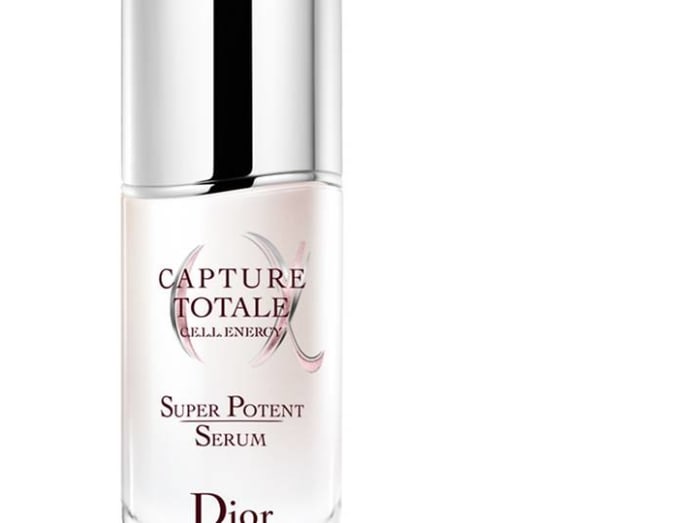 If you are on the lookout for a high-performance, anti-ageing potion, check out Dior's Super Potent Serum. It is enriched with an exclusive type of hyaluronic acid to enable rapid penetration so that the skin immediately feels smoother and more supple.
The serum also contains a blend of extracts from four flowers – Madagascan Longoza, Chinese Peony, White Lily and Chinese Jasmine – that Dior scientists have discovered work in synergy to restore the regenerative capabilities of the skin's cells. For best results, use this serum for at least seven consecutive days before you switch out to other creams.
DR SEBAGH SUPREME NIGHT SECRET, US$256 (S$363)
This high-tech night cream is an intensive moisturiser containing what the brand terms an "advanced chronobiological cell stimulant" to enhance the cell's capability to regenerate at night. It also contains ingredients said to combat the ageing of the cell's nucleus which leads to the deterioration of the skin's texture over time.
The result – a firmer, toned visage with a bright, fatigue-free appearance, to mimic the look of a good's night sleep, something you will appreciate if you are suffering from coronavirus-related insomnia and anxiety.
KEW ORGANICS TRANSFORMATIONAL KIT, S$225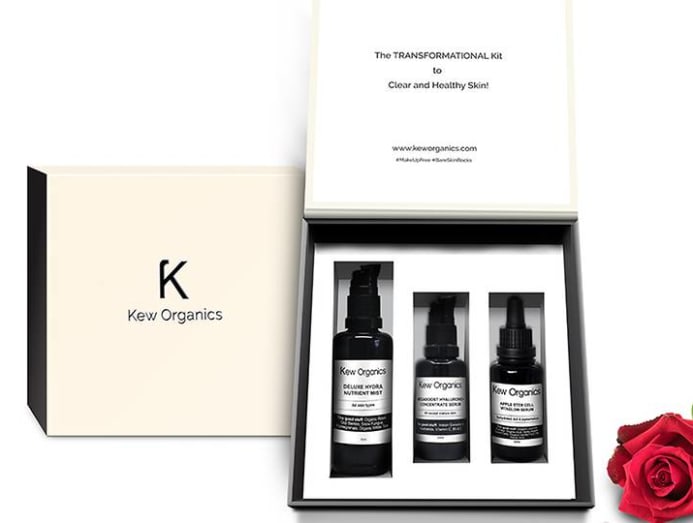 Is the stress of juggling work, chores and other responsibilities at home causing your skin to look dull and lacklustre? Restore the glow to your visage with this useful all-in-one kit of power serums you can mix and match according to your needs by homegrown organic beauty brand Kew Organics.
For a boost of hydration to dry skin, apply the Megaboost Hyaluronic Concentrate Serum. Or use the Apple Stem Cell Vitaglow Serum, which contains age-reversing Swiss apple stem cell extract to boost cell rejuvenation. For a limited period, you will also get a complimentary Q10 Pomegranate Line-Reducing Concentrate Serum containing a blend of antioxidants to improve the appearance of lines and wrinkles and a voucher (worth S$68) for use when the brand's outlets reopen.
RODIN LUXURY FACE CREAM, US$94 (S$134)
Infused with a powerful blend of naturally derived essential oils, this Luxury Face Cream deeply hydrates skin for a supple, glowing complexion. Not only does the nutrient-packed oil complex, which includes rosehip seed, apricot kernel, jojoba seed and avocado smell divine, it also contains essential omega fatty acids and vitamins A and E to nourish the face and neck. For best results, warm the cream with your fingertips to activate the ingredients before massaging into the skin.
TATCHA THE SILK CREAM, S$165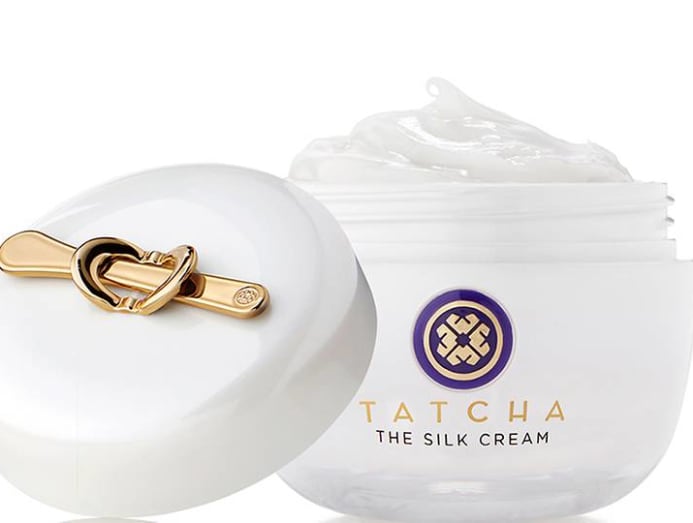 Suitable for those with normal to dry skin, the key ingredient in this Tatcha cream, is – no surprises here – silk. Inspired by how Japanese geisha would use secret methods to smooth and soften their skin with silk, this cream contains protein extracts from silk to strengthen the skin's barrier function without weighing skin down. It also contains pearl extract from Japan's famed Akoya pearls, known for their lustre and brilliance, which are said to help support the natural metabolism of collagen and elastin.