From Gangnam to Itaewon, Seoul woos wealthy homebuyers but prices locals out of the market
Residential property prices in Seoul have surged more than 50 per cent since 2017, with the average property in Seoul now 14 times Koreans' average annual household income, leaving even dual-income families priced out of the market.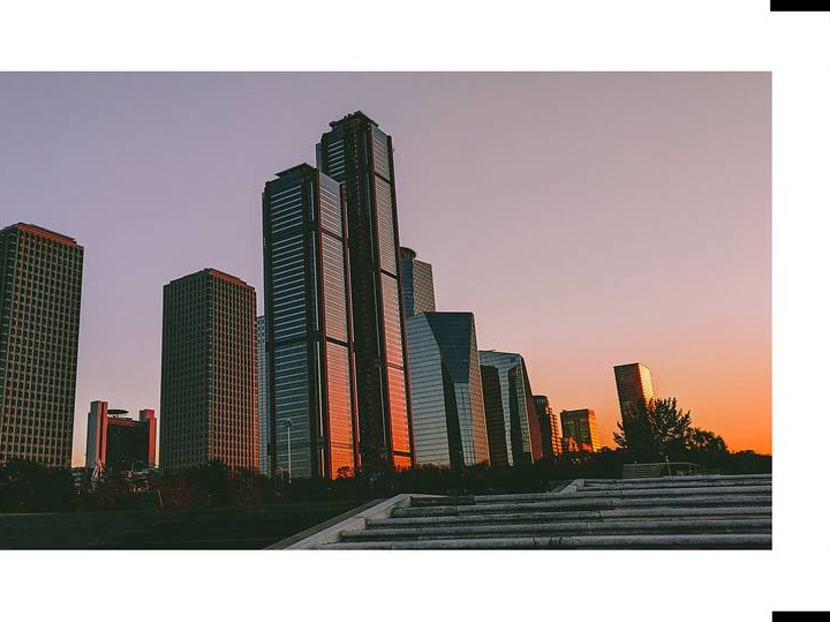 The view from the top of the International Finance Center on Seoul's glitzy Yeouido island is stunning, as city officials rightly point out, taking in the wide, winding Han river and the Bukhan Mountain on the city's northern edge.
The South Korean capital is marketing itself as an alternative to Asia's traditional financial hubs. Local authorities are hoping that its plush offices – such as those at the IFC – and an incentive package for relocating companies that helps with rent, wages and interpreter costs will help sweeten the deal.
So far, three foreign companies have taken up the relocation packages and are setting up new offices in the IFC, according to the local authority. The question is: Will foreign workers be prepared to turn their backs on Hong Kong, Singapore or Shanghai and move here?
Andrew Gilholm, an analyst with consultancy Control Risks, has been a Seoul resident for about six years. "It is the most underrated place in Asia," he said.
"It's a bit intangible, but it's got more of its own identity than some of the other cities I have lived in," said Gilholm, who has also been a resident in Singapore, Shanghai and London.
Seoul has tried to position itself as a regional financial centre before, but success has been limited. Im Guk-hyun, the financial industry team leader in the Seoul government, thinks the city's competitiveness has been boosted recently by the imposition of the national-security law in Hong Kong and South Korea's handling of the coronavirus pandemic – as of this week, the country has recorded 526 deaths.
Optimism that Seoul could one day be the region's leading financial centre has been buoyed by the surprise decision taken by The New York Times to move part of its digital operations there from Hong Kong, due to fears over Hong Kong press freedoms. At the same time, South Korea is enjoying growing global recognition of its cultural exports such as the K-pop band BTS and the breakthrough film Parasite.
But compared with Hong Kong and Singapore, South Korea is still hamstrung by tough regulations, an inflexible labour market and higher tax rates, said Park Chong-hoon, head of research at Standard Chartered in Seoul.
James Kim, chair of the American Chamber of Commerce in Korea, is more upbeat. "There is always a misnomer, that Korea is a difficult place to live, a difficult place to work," he said. "I can tell you from dealing with all the CEOs [of US companies], they all want to stay in Korea."
"I can tell you from dealing with all the CEOs [of US companies], they all want to stay in Korea." – James Kim
'WE CANNOT AFFORD TO BUY AN APARTMENT HERE'
For many ordinary Seoulites, however, the city's plans to woo more wealthy foreign executives will matter little as a years-long residential property bubble is exacerbated by record-low interest rates.
JH Kim, 41, an office worker who is married with two children, said the price tag for the apartment he rents in Jamsil has doubled since he moved into the area in the east of the city six years ago. The average price in the affluent suburb has increased by more than 100 per cent to 1.58 billion South Korean Won (S$1.9 million) over the past five years, according to Real Estate 114, a local property consultancy.
"Although we are a dual-income family, we cannot afford to buy an apartment here," Kim said. "It has become out of reach."
Stabilising the red-hot property market of the greater Seoul area – in which about half the country's population lives – has become one of the biggest policy challenges facing South Korean president Moon Jae-in.
When he took office in 2017, Moon promised to address the housing problem in one of his key social welfare policies, but since then prices in Seoul have surged more than 50 per cent – the fastest pace in the world, according to statistics site Numbeo. The average property in Seoul is now 14 times Koreans' average annual household income, according to KB Bank data; three years ago, it was 11 times that.
While the affluent Gangnam, which translates to "south of the river", has been immortalised by the electronic music parody Gangnam Style, scores of other areas are popular with foreigners, from Seongbuk-dong, the hillside diplomatic enclave overlooking the city, to the trendy, up-and-coming Yeonnam district or Seorae Village, the city's French quarter, which is popular with young families.
As with other north-east Asian cities, Seoul swings through stark seasonal changes from sub-zero winters to steaming summers, to which expats need to acclimatise. Throughout the year, hiking trails and riverside cycling are natural choices for a trip out of the concrete jungle, always to be concluded with a sumptuous Korean barbecue, cold draught beer and a nip or two of soju.
Gilholm said there are difficulties living in Seoul – tedious battles with bureaucracy among them – but adds that neighbouring North Korea's military provocations rarely concern him.
"Tax and cost of living are toward the top of my list; Kim Jong Un obliterating me is not one of the considerations."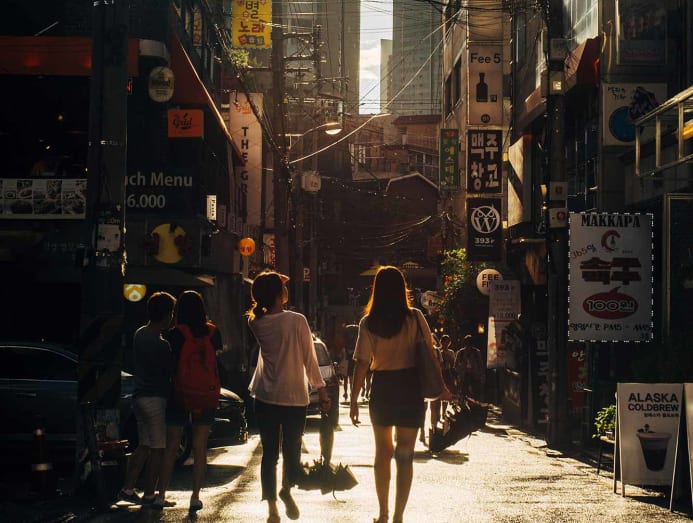 BUYING GUIDE
Renters be prepared: Some South Korean landlords favour Jeonse – or key deposit – over charging a higher monthly rent. The unique system, which is slowly fading from popularity, means fronting a hefty deposit that the landlord is free to invest and later return at the end of the lease.
Agents charge fees of between 0.4 and 0.9 per cent, depending on the price.
WHAT YOU CAN BUY FOR…
US$1.5 million (S$2 million) A three-bedroom apartment in bustling Itaewon, known for its nightlife.
US$2.1 million A three-bedroom apartment in glitzy Gangnam, the city's modern district south of the Han River, full of high-end apartments, luxury fashion houses and plastic-surgery clinics.
US$4.2 million A three-bedroom luxury apartment in Hannam, with its stunning view of the Han River and Mt Nam, a popular area with elite business executives and foreign diplomats.
"Although we are a dual-income family, we cannot afford to buy an apartment here. It has become out of reach." – JH Kim
By Song Jung-a in Seoul and Edward White in Wellington © 2020 The Financial Times
Additional reporting by Kang Buseong in Seoul and Nicolle Liu in Hong Kong