Hometown Cha-Cha-Cha: Bags, outfits and accessories worn by actress Shin Min-a
Swooning over Shin Min-a's wardrobe in K-drama Hometown Cha-Cha-Cha? Read on to find out where to get her looks.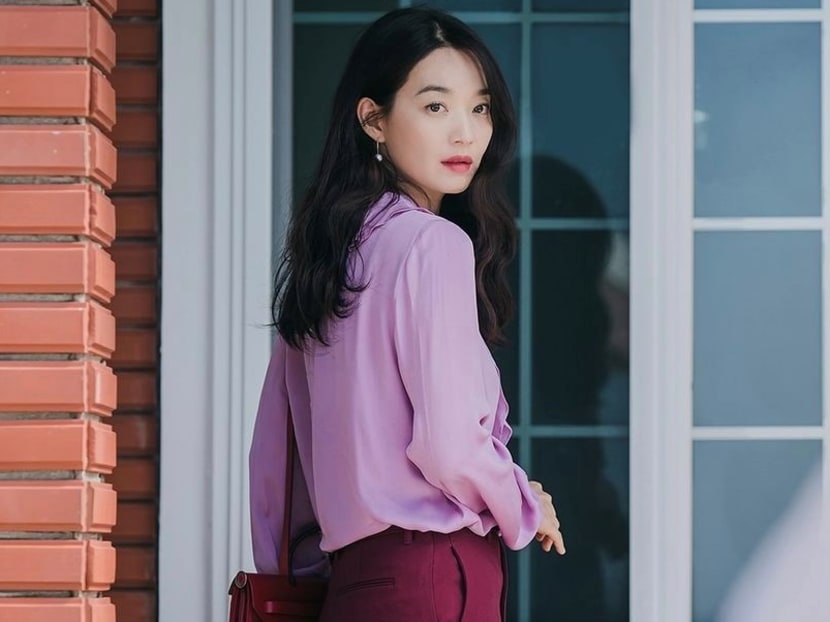 Love is in the air in Hometown Cha-Cha-Cha, the latest K-drama currently streaming on Netflix.
In this series, a dentist from Seoul named Yoon Hye-jin moves to the rural seaside town of Gongjin to open her own clinic after an argument with her boss. Hye-jin is played by actress and model Shin Min-a, who is making her comeback on the small screen after a hiatus.
In the romcom, Hye-jin meets Hong Du-sik, played by Kim Sun-ho of Start-Up fame. Du-sik is Gongjin's handyman, also known as Chief Hong to the residents.  
Here at CNA Luxury, we've not only fallen in love with the series' leads and their undeniable chemistry, we've also fallen in love with Shin Min-a's impeccable style as a city girl who loves to shop.
Here's a breakdown of all the outfits, bags and other accessories we spotted on the character she plays.
 ALEXANDER MCQUEEN CURVE BAG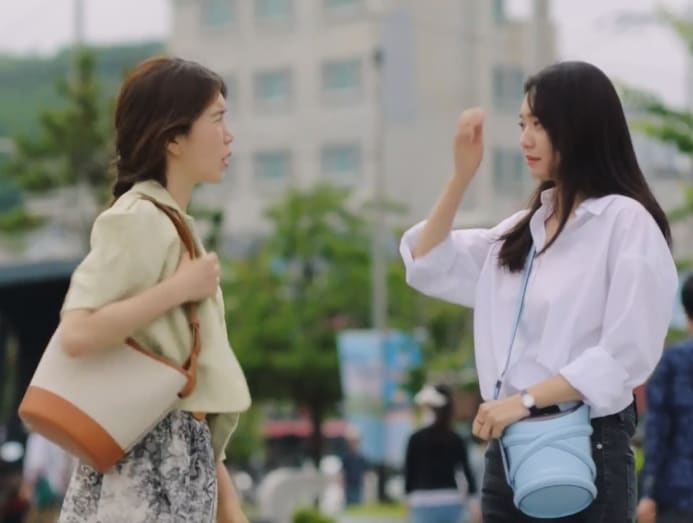 Throughout the series, Yoon Hye-jin is seen toting some of the most lust-worthy bags around. Case in point – in episode six, she dressed up her jeans-and-white shirt ensemble with Alexander McQueen's The Curve bag in powder blue.
GUCCI RE-EDITION SILK SHIRT WITH BEE AND WOOL PANT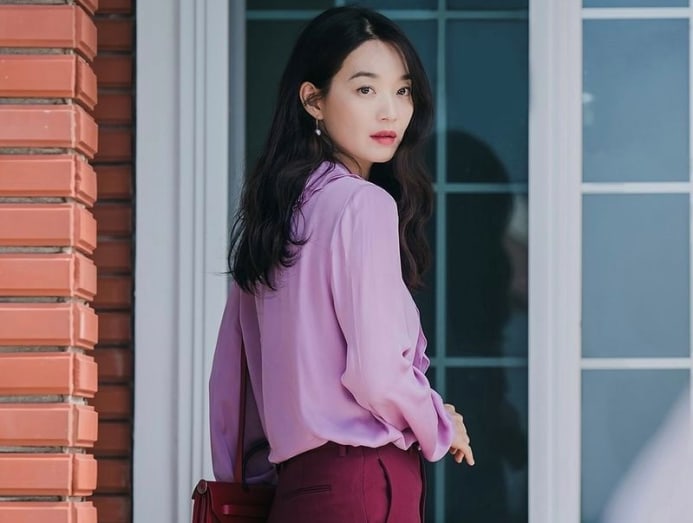 Not one to shy away from colour, in episode three, Hye-jin was dressed to impress in the 2015 Gucci Re-Edition Silk Shirt with Bee, paired with the Wool Pant. The look certainly got the attention of love interest Hong Du-sik.
HERMES HERBAG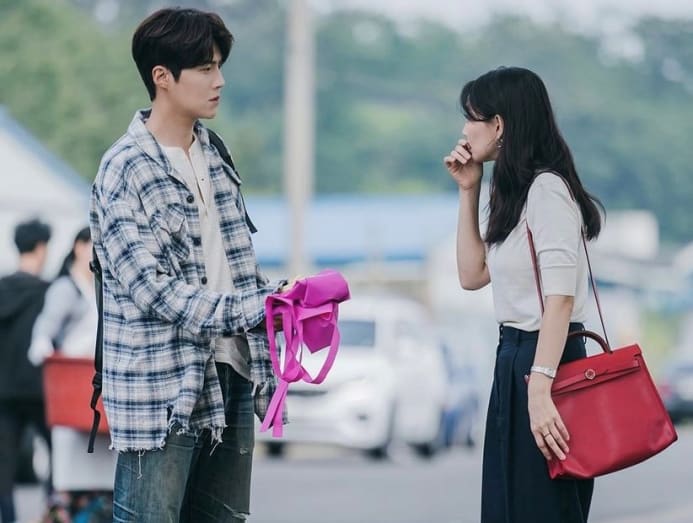 Where's that stunning bag Hye-jin was carrying in episode one from? It's the Hermes Herbag in a beautiful shade of red that really pops against her black and white outfit. 
HERMES DELLA CAVALLERIA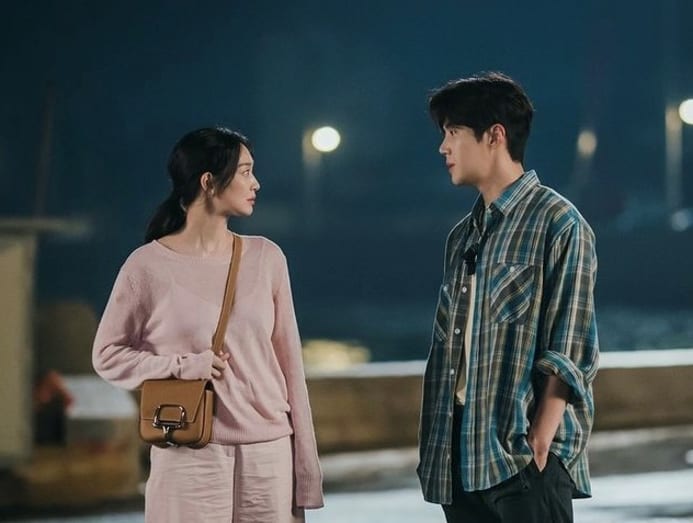 In fact, Hye-jin constantly wears Hermes throughout the series. In another episode, she's casually dressed down in a long-sleeved tee and pants, accessorised with the Hermes Della Cavalleria handbag.
MAX MARA WOOL YARN JUMPER AND CADY SKIRT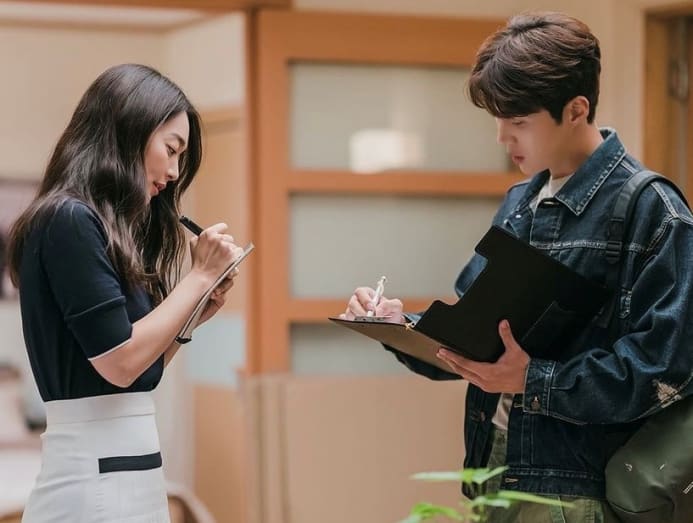 Hye-jin makes a case for monochrome in this outfit. She's the picture of elegance in this Max Mara black Wool Yarn Jumper and the Cady Skirt in white.
ROGER VIVIER FLOWER STRASS BUCKLE PUMPS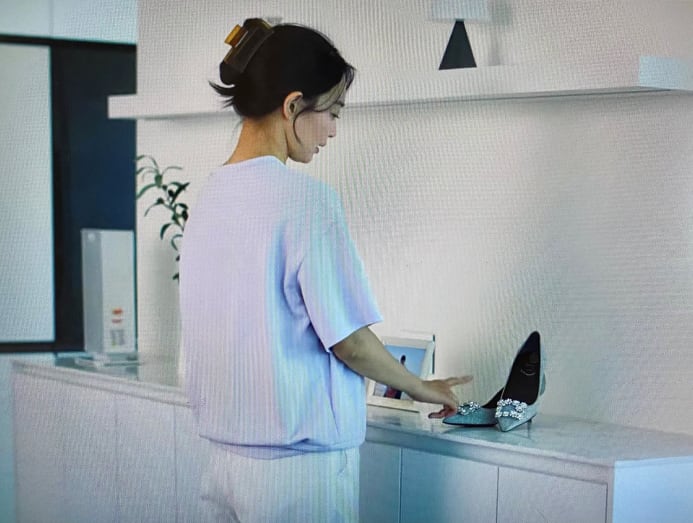 Roger Vivier shoes are Hye-jin's go-to when it comes to footwear, as seen throughout the series. Spoiler alert – it was the Roger Vivier Flower Strass Buckle Pumps that spark the romance between Hye-jin and Du-sik. In episode one, she loses the shoes while walking down the Gongjin coastline, and it was Du-sik who eventually returns them back to her.
SAINT LAURENT LE CARRE SATCHEL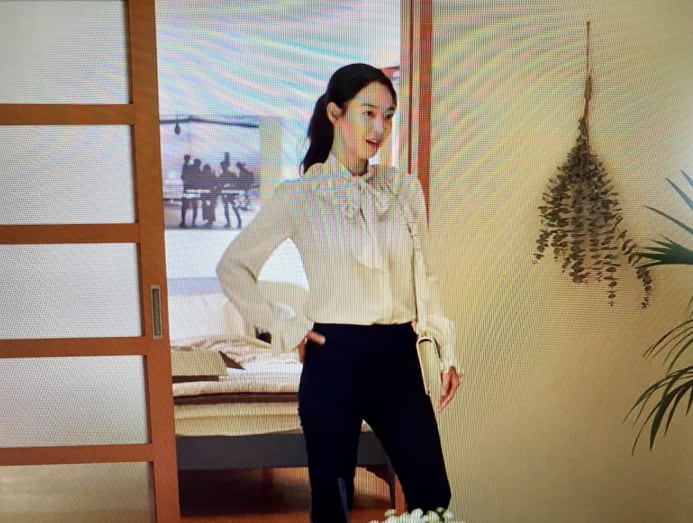 White on white? It's a yes from us. Hye-jin wears a white Saint Laurent pleated collar blouse in episode three, paired with Le Carre handbag in off-white. Tres chic!