Singapore art gallery holds charity auction, raises S$60,600 for COVID-19 relief
All proceeds from the charity live auction held by Ode To Art gallery will go to helping low-income families affected by the coronavirus pandemic.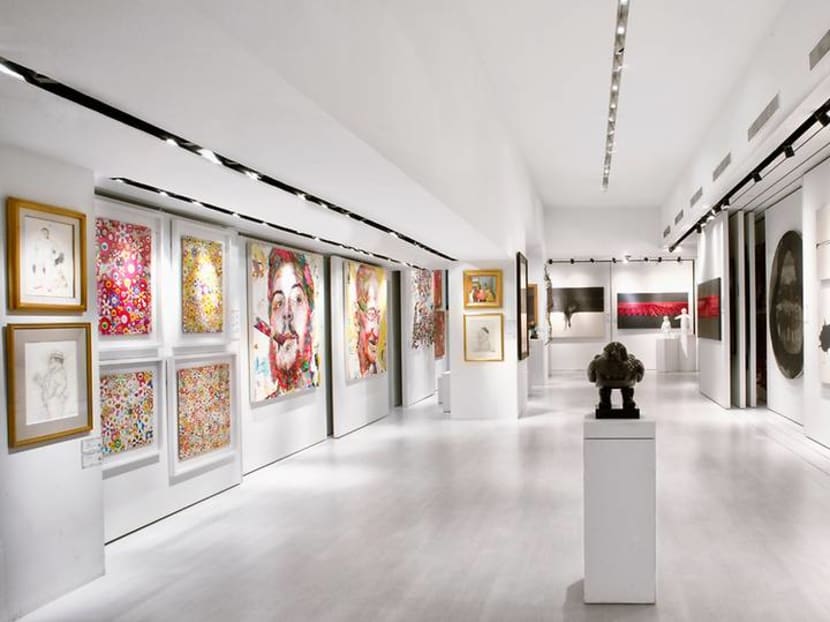 The coronavirus crisis is a difficult time for many, but amid the struggles, these trying times have sparked an outpouring of generosity and kindness among some Singaporeans. On April 14, local art gallery Ode To Art held a charity live auction in a bid to extend a helping hand to low-income families badly affected by the pandemic. 
"As a proud Singaporean, I have been deeply affected hearing of the effects that the spread of COVID-19 has had on different groups in our community. Thus, I felt a strong urge to help out in any way possible to aid efforts during this pandemic," shared Jazz Chong, Director of Ode To Art.
"I recalled how some of my friends told me that their artworks, such as the words in their calligraphy paintings, have inspired them to move forward during tough times, and decided that I wanted to organise a fundraising effort centred around art."
The auction was held online via Facebook Live. A total of S$60,600 was raised and proceeds will go to Singapore-registered charity Methodist Welfare Services (MWS) to support low-income families impacted by COVID-19. 
"We have all been impacted in some way by this pandemic, however, for families in the lower-income bracket, the effects of reduced wages, retrenchments and the shift to online learning for children, are even more strongly felt," Chong explained.
While the initial plan was to put up six artworks for bidding, overwhelming support for the initiative motivated the gallery to expand the auction offering to 22 works, which included original paintings, sculptures, drawings and limited-edition prints.
The selection included artworks by some of the gallery's most popular artists, such as Eva Armisen, Wu Qiong and Ronnie Ford, as well as newer artists like Elisabeth Langreiter and Patrick Rubinstein.
"We hoped that with a wide range of works at varying price points, we could appeal to a broader range of art enthusiasts, so that everyone could find something they liked and take part in the auction," Chong said.
Chong shared that while bids were received from art enthusiasts from countries as far as Europe, buyers were mostly Singaporeans. "It was extremely heartwarming for us to see how the local community came together to support this cause," she expressed.
Chong acknowledged that the COVID-19 pandemic has been a trying time for the gallery. "Many people are simply focused on tiding through this difficult period with their families and thus buying art is not a priority," she shared.
But Chong believes that it is in these trying times where art is needed the most. "All art forms have the power to inspire, elevate and strengthen in times of need. I believe this is what we need to remain hopeful and inspired, especially when the world seems to have turned upside down."
"All art forms have the power to inspire, elevate and strengthen in times of need. I believe this is what we need to remain hopeful and inspired, especially when the world seems to have turned upside down." – Jazz Chong