What will luxury shopping look like when Singapore stores reopen in Phase 2?
Looking forward to shopping at luxury boutiques again? You'll see lots of changes when stores reopen in Phase 2. Here's what to expect.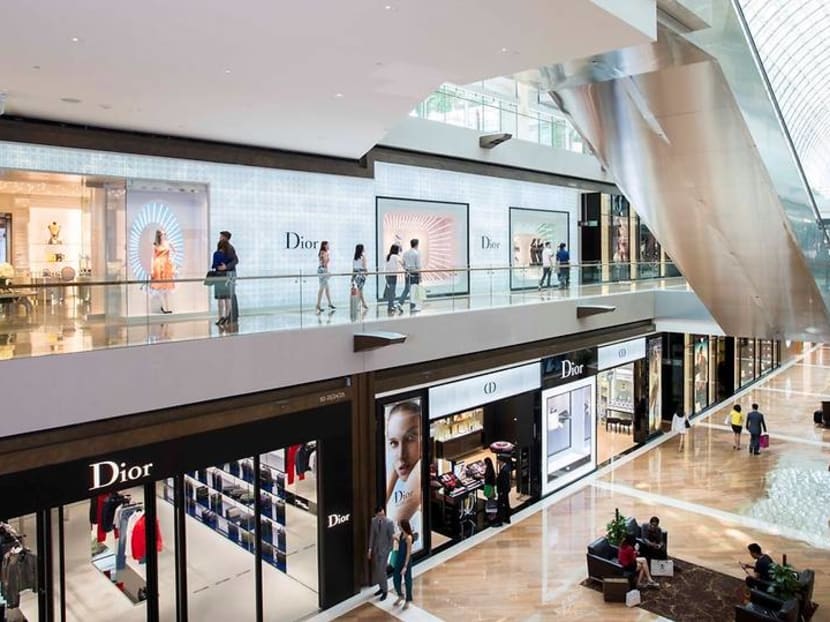 It's been quite a while since you've done any physical shopping, besides picking up essentials at the supermarket or pharmacy. Now that Singapore has exited the circuit breaker and embarked on Phase 1, Phase 2 – when retail stores, including luxury boutiques, reopen again – isn't too far away.
To discover how the luxury shopping experience will change as a result of the COVID-19 pandemic, CNA Luxury reached out to several brands to find out how they're preparing to reopen, and what sort of measures will be in place.
Will you have to queue for long before entering a boutique? Can you try on that bag you've been eyeing? Here's what we found out.
STAGGERED ENTRIES, TEMPERATURE CHECKS
When stores reopen again, get ready to factor in more time for your shopping trip. Prior to the pandemic, some luxury stores had already implemented some form of crowd control. When a store is particularly crowded, visitors are usually asked to queue outside before being let in. This is to ensure a pleasant experience for all visitors, as well as enable staff to ensure personalised attention to every customer.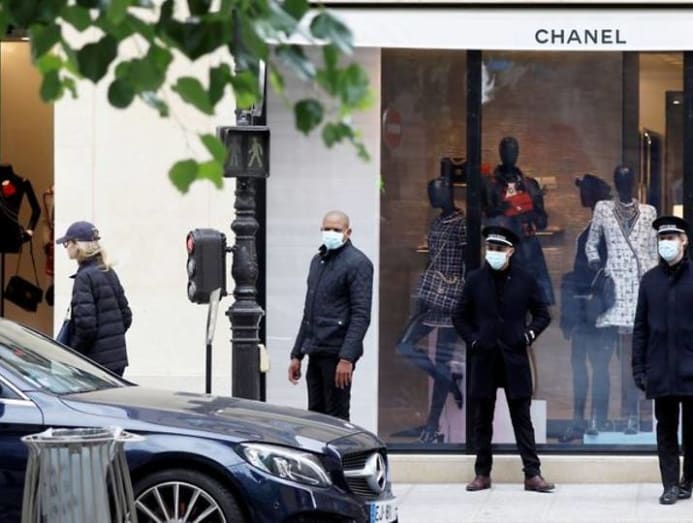 But in Phase 2, expect to queue a little longer than usual. All stores are expected to implement staggered entries in order to better control the size of the crowd inside. When Thailand lifted restrictions on May 17, lines formed outside luxury brand stores at Bangkok's upmarket Siam Paragon mall as staff enforced new entry procedures.
In Singapore, these new entry procedures will include temperature checks for every customer. You'll have to check in with SafeEntry too. "The SafeEntry digital system will be deployed across all boutiques to facilitate contact tracing of all clients and employees," a Chanel spokesperson told CNA Luxury.
Seeing that retail stores in Singapore are encouraged to implement this digital check-in system, we can expect the same at other luxury stores.
"MAY I REFRESH YOUR HANDS?"
Of course, all visitors and retail staff are required to wear face masks, as per existing regulations. But as you enter the store, don't be surprised if a shop assistant greets you by asking, "May I refresh your hands?" When Paris emerged from lockdown on May 11, staff at the flagship Hermes store on Rue du Faubourg Saint-Honore greeted customers with this polite refrain. 

Though Hermes Singapore declined to comment on the measures the brand will implement in its local boutiques, saying that measures will be in line with government guidelines, Chanel said that customers will be asked to sanitise their hands before entering. In a press release, Capri Holdings, parent company of Versace and Jimmy Choo, indicated that hand sanitisers will be available in all boutiques globally, including Singapore. 
The bottom line is, you'll be expected to have clean hands before exploring the store.
NO TOUCHING OF ITEMS
Once you're in the store, you may be asked to keep your hands to yourself. As sanitised hands are mandatory for entry, unnecessary touching of items in the store will probably be discouraged. In particular, the alcohol in hand sanitisers could damage leather goods. In Europe, sales assistants at luxury boutiques are warning customers not to touch items, which could also be applied here.
Be sure to adhere to safe distancing measures when exploring the store as well. Even within the stores, Chanel said that "a distance of 1m [will be] maintained between persons at all times". Capri Holdings said that signages will be placed around its boutiques to encourage customers to adhere to safe distancing guidelines.
At a Louis Vuitton store in Paris, safe distancing stickers were also placed on the ground outside the store. Louis Vuitton did not respond to CNA Luxury's request for comment on local measures at the time of writing.

'SORRY MA'AM, THAT BAG IS IN QUARANTINE'

See a bag you like? Or a dress you fancy? Trying on items will not be as easy as before. Chanel informed CNA Luxury that "items will be quarantined for 24 hours after being tried on". So don't be surprised if sales assistants decline your request with, "Sorry ma'am, that bag is in quarantine". Thus, our advice is to call the boutique to check on the status of a particular item before heading down.
If you're particularly concerned about hygiene in the store, rest assured that thorough cleaning and sanitising procedures will be conducted, "with special attention paid to high-touch surfaces", Capri Holdings said. In fact, Versace and Jimmy Choo stores may even operate under modified hours to allow for additional cleaning, the company said.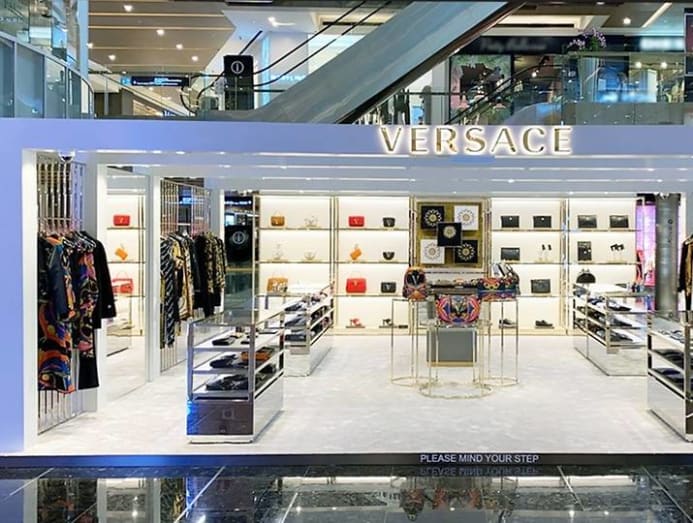 CONTACTLESS PAYMENTS PREFERRED
If you do end up making a purchase, have a contactless credit card on hand. To minimise contact between clients and staff, customers will be encouraged to use credit cards and contactless payment at the register, Capri Holdings said.
At a Christian Dior store in Paris, the brand has erected Plexiglas shields by the counter. No word yet on whether this will apply to Singapore boutiques – a Dior spokesperson that CNA Luxury reached out to declined to comment on the brand's measures in Singapore.
FROM COMPUTER TO DOORSTEP
As Phase 2 looms closer, you may be excited to finally take a trip down to your favourite boutique, but there's no need to rush. The silver lining of the COVID-19 pandemic is that luxury brands have since ramped up their digital presence, with doorstep delivery to boot.
For example, Bvlgari now has an online store in Singapore. Hermes and Louis Vuitton both offer direct-to-door delivery. While Hermes's local deliveries are handled by DHL, your Louis Vuitton items will arrive at your doorstep hand-carried by men in sharp suits.
The likes of Burberry, Loewe, Saint Laurent and Bottega Veneta also offer local deliveries. There's also Marina Bay Sand's virtual concierge that lets you shop from multiple brands such as Jimmy Choo, Fendi and Boss, with all your purchases delivered right to your doorstep.

Though online shopping may not fully replicate the experience of browsing items at a physical boutique, it's safe to say that even when stores reopen once Phase 2 rolls over, in-person shopping will no longer be the same.