Singapore Motorshow 2020: The hottest premium cars to look out for
Highlights include the long-awaited Singapore debut of the Audi e-tron, a new Land Rover Defender and a (sort of) new Porsche Cayenne.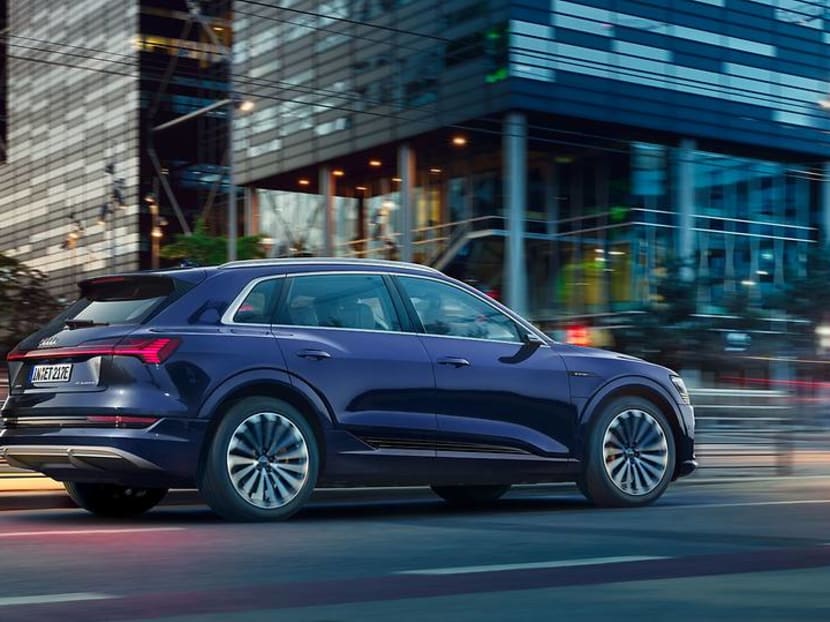 It's the start of the new year, and, for car enthusiasts, that can only mean another edition of the Singapore Motorshow, the sixth edition since the show was revived from dormancy.
Held over four days from today (Jan 9) to Sunday (Jan 12), and occupying three floors at Suntec Singapore Convention & Exhibition Centre, the show promises over 30 brands and 100 cars in attendance. Suffice it to say, you can look out for some great deals on your New Year wheels during this time as well.
Sounds good for a paltry S$6 (advance preview tickets cost S$10 and children under the height of 1.2m get in for free), doesn't it?
But before you do decide to part with your hard-earned six dollars (and you know you want to), here's a quick and dirty guide to the luxury cars that will be launched at the Singapore Motorshow 2020.
AUDI E-TRON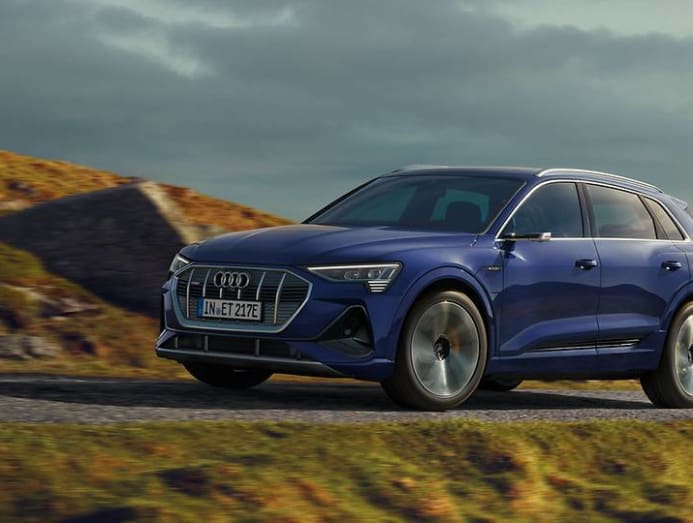 On the outside, the most advanced of all Audis looks almost identical to its conventionally-powered counterpart, the Q7. But the more committed car-spotter will be able to spot the blanked-out grille, safety-orange exterior accents (that reference high-voltage electrical cables) and the lack of tailpipes.
But this supposed conventionality is a deliberate move on Ingolstadt's part, designed to make the Audi e-tron as non-threatening as possible to people who perhaps aren't quite ready to make the leap to electro-mobility.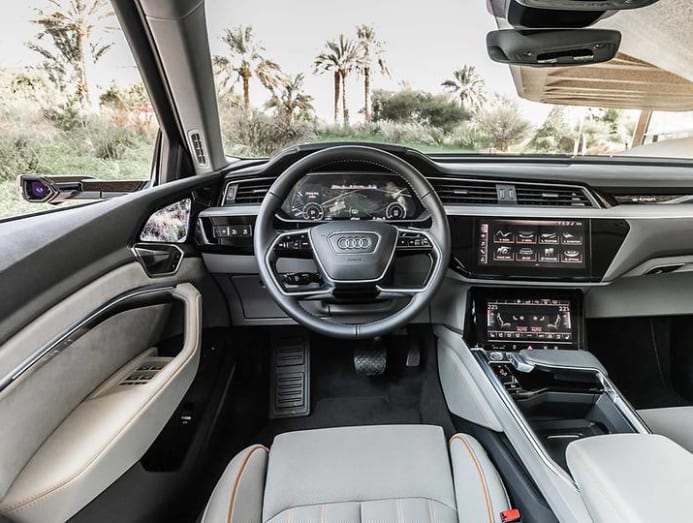 And the e-tron really wants you to make that jump. It's got around 400hp, a maximum of 664Nm and a 0-100km/h acceleration time of 5.7 seconds. Oh, and it's also got a very creditable range of just over 400km, with quick-charging capabilities.
The only thing holding it back could be its price, which we estimate to be around the S$400,000 mark, and its massive road tax bill in the neighbourhood of S$5,000.
JAGUAR XE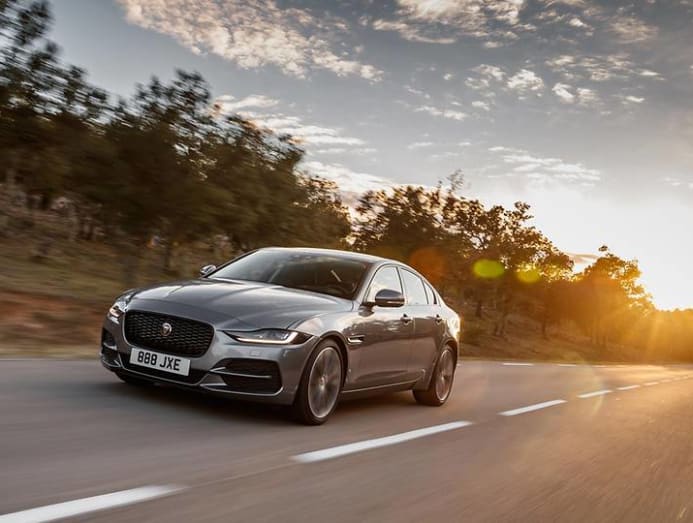 Jaguar's compact executive saloon (think a BMW 3 Series or a Mercedes-Benz C-Class) might not have grabbed too much of the limelight in recent years, but it's fresh from a mid-life update and it wants you to know it's not about to go quietly into the night just yet.
The chassis/bodyshell that contains over 75 percent aluminium content is still there, though it's got a completely new face, thanks to a new, deeper grille and front bumper, that takes some design cues from the I-Pace electric car. There's also a new headlight cluster with a full bank of LED lights beneath as standard.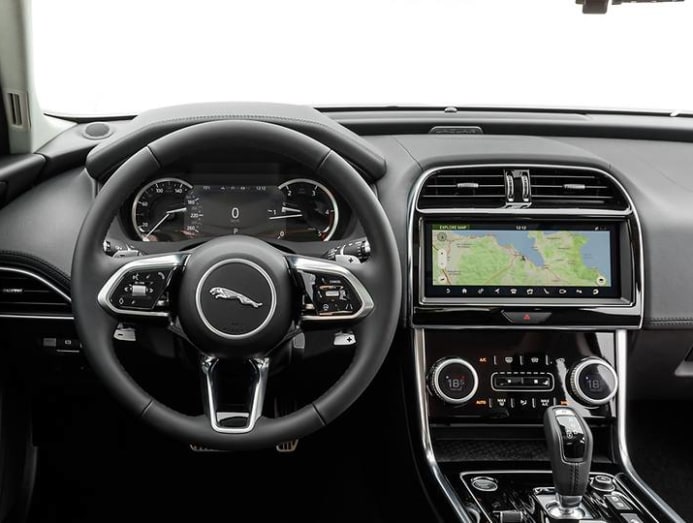 The interior is probably where the biggest, and most important changes have happened. It's got a new digital dashboard, steering wheel with "black panel" controls, a conventional gearlever replacing the clunky rotary knob from before, flashier graphics for the air-conditioning system controls and a new touchscreen infotainment system.
Engine variants should remain the same, a 2-litre turbocharged engine, though it gets a bump to 250hp from 200hp.
At any rate, it should provide a massive shot in the arm for a model that we think hasn't gotten enough attention.
LAND ROVER DEFENDER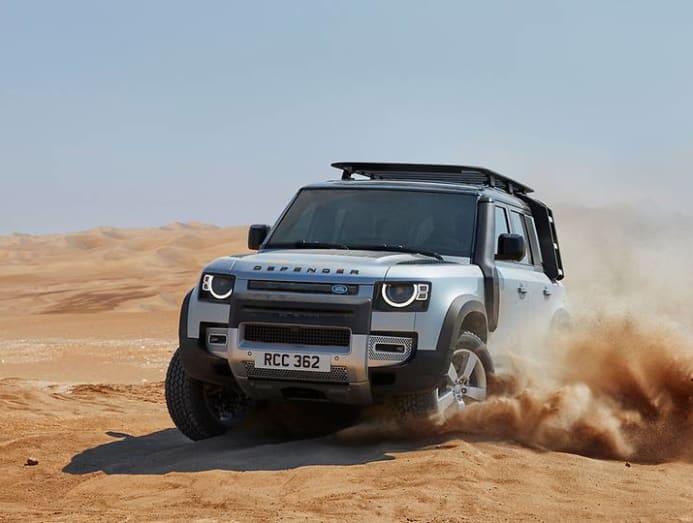 Land Rover calls the new Defender "an icon reimagined for the 21st century", and it's difficult to argue with that statement. On the design front, at least. It has the same upright stance and boxy silhouette as the original, instantly recognisable as a Defender, though crucially, it avoids the pitfalls of being retro.
As for bodystyles, a seven-seater, five-door Defender 110 will be offered first, with a three-door Defender 90 to follow in due course. Land Rover has also promised more workaday commercial models in the future.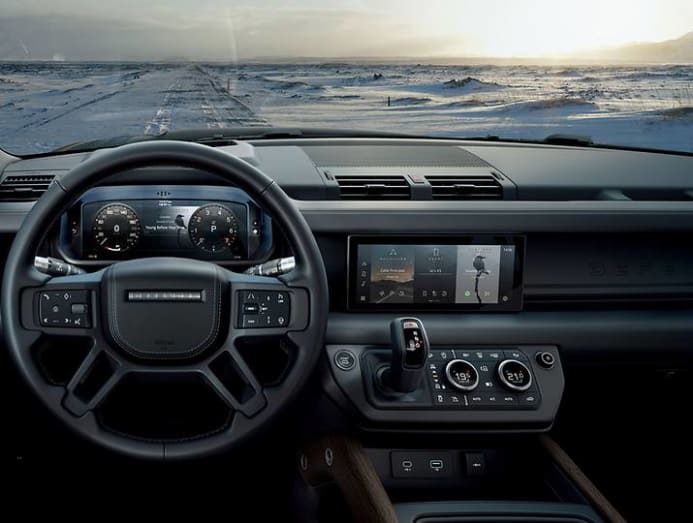 Being a thoroughly modern SUV, the new Defender will come in four distinct trims (Adventure, Country, Explorer and Urban), and with enough accessories to make your head spin. An electric winch, integrated tentage and inflatable awning are just the beginning. Needless to say, it's also hugely adept at going off-road, as the original was.
The only big question mark will come in how much the new Defender costs, and how much it'll affect its sales. It's clear Land Rover wants it to be a Premium Lifestyle Vehicle, and those sorts of cars come with premium price tags completely at odds with the rough-and-ready tone of its forebear. It's similar to what BMW did with Mini in the early 2000s, though that sold like so many hotcakes...
PORSCHE CAYENNE COUPE
The SUV that made it socially acceptable for a sports car manufacturer to make an SUV finally, finally has a second variant. No prizes for guessing what it is: It's one with a sloping, coupe-like roofline and has a deployable spoiler at the trailing edge of its tailgate.
No prizes, too, for guessing what it's called: The Cayenne Coupe. And yes, you can have it in a rather lurid shade of vermillion if you so chose to. And yes, you have to deal with less storage space (625 litres versus 770 litres with the rear seats up) and a five percent larger price tag, but such are the vagaries of owning a "sportier" car.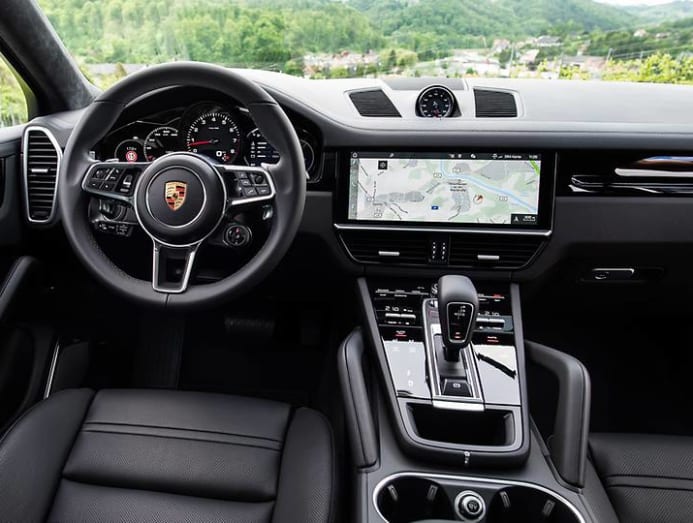 Two flavours of Porsche's Cayenne Coupe are available locally – the base model equipped with a 3-litre twin-turbo V6 with 340hp and the manic Turbo model with its 550hp, 4-litre twin-turbo V8. Prices start at S$360,188 for the former and S$621,888 for the latter, exclusive of COE and before delving into Porsche's mile-long options list.
Whether it's worth the practicality and financial cost is entirely dependant on your point of view, though the bigger question is why has it taken so long for Porsche to come with an alternative bodystyle for the Cayenne, at least a good decade after it was first fashionable to do so.