Why is this Singapore skincare brand being raved about by beauty insiders?
Skin Bae, by society sisters Rachel and Cheryl Wee, is vegan, cruelty-free and doesn't contain parabens or Sodium Lauryl Sulphate. And its Vitamin C Serum is made from a fruit that contains up to 100 times more Vitamin C than oranges.
Launched in June by socialite sisters Cheryl and Rachel Wee, Skin Bae's lightweight and fast-absorbing natural formulations is the latest range capturing the hearts (and wallets) of clean beauty junkies.
The collection is made in Australia and comes with playful product names such as Bounce Bounce Baby Hyaluronic Acid Serum, the Aloha Skin Enzyme Resurfacing Serum and the Glow Gorgeous Vitamin C serum.
It may look all spritely and fun on the outside, but the ingredients in Skin Bae's products are naturally potent stuff. The Vitamin C Serum is made from Kakadu plums, which contain up to 100 times more Vitamin C than oranges.
According to the Northern Australian Aboriginal Kakadu Plum Alliance, Indigenous Australians have harvested the fruit for over 40,000 years as a nutritious food source and for its anti-microbial and anti-inflammatory properties.
After a few weeks of use, I find my complexion considerably less dull and more glowing. The light and silky serum is also friendly on my sensitive skin and has become an essential in my daily skincare routine now.
If you experience frequent breakouts, here's the power-packed item for you: The Acne Eraser Spot Treatment, which contains pineapple extract and white willow bark extract, known for being anti-inflammatory exfoliators. According to Cheryl and Rachel, customers have given it rave reviews for its effective clearing of pimples.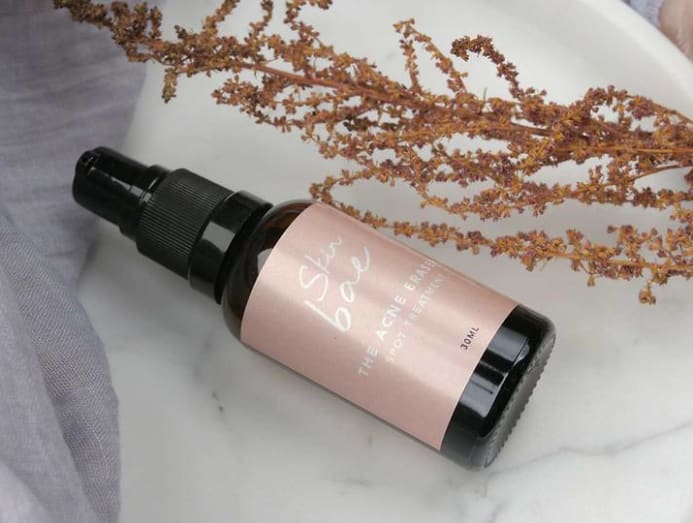 Rachel, who is a trained pharmacist and the person behind the brand's formulations and marketing, shared that Skin Bae reflects their philosophy of skin "before anything else".
She said, "I used to think that my makeup didn't look good. Then I realised that having healthy skin is crucial in helping our makeup look better on us. We want to achieve that for our customers."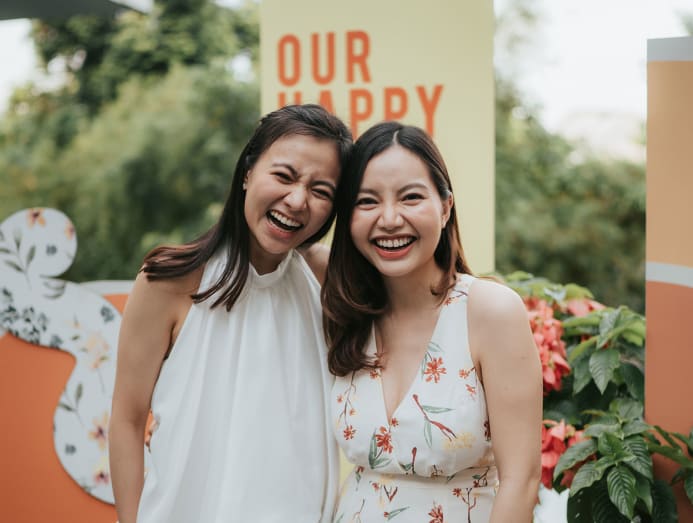 Besides serums and a clay mask (which is soothingly refreshing without drying out the skin), there is also the Holy Grail collection of cleanser, toner and moisturiser, which contains organic ingredients such as papaya, pineapple, and quandong, another versatile bush food valued by the aborigines for its nutritional and medicinal properties.
As the products are preservative-free, they are made in small batches to assure the freshest quality. So it's fastest fingers first, especially for popular products such as the Vitamin C serum and the Acne Eraser Spot Treatment, which are regularly sold out each time stocks are replenished.
Skin Bae is a dream come true for the Wee sisters, who used to try different kinds of products to counter acne and eczema problems, and have always wanted to create a skincare line that resonated with their chemical-free ideal.
It is also a family affair that includes cousins Alexis and Ashley, who take care of the inventory and logistics as well as brand design and packaging respectively. Cheryl heads the business development aspect with husband Roy. Despite the pandemic, they decided to stick to their original plans of launching this year.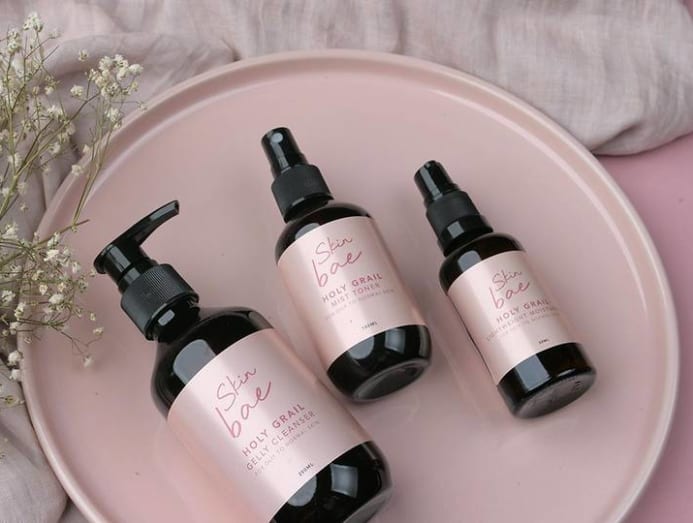 Skin Bae will be mainly online for now with plans for the occasional pop-up experience. A sensitive skin range suitable for those with oily skin will be launched in mid-October.