Singapore jeweller acquires rare, large gem worth more than US$250,000
The spinel, which weighs more than 18 carats, was acquired by Singaporean jeweller Madly Gems, owned by former radio DJ, Maddy Barber.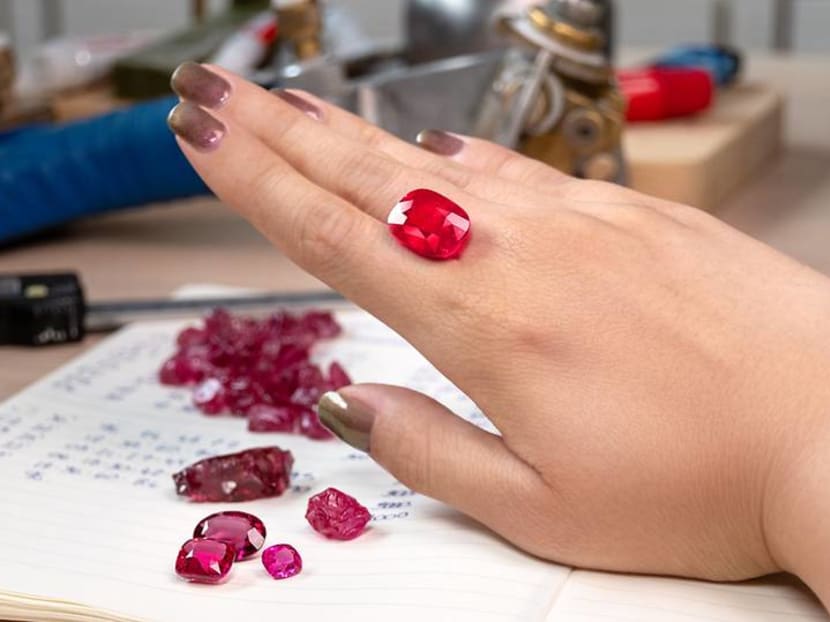 Local media personality Maddy Barber recently announced her departure from radio in order to focus on her bespoke jewellery company, Madly Gems. And now, it appears that her plan to take the business to new heights is starting to take shape.
The company recently acquired a rare Mahenge Spinel, which is known for its vibrant intense pink colour, weighing over 18 carats. The cushion-shaped gemstone, worth over a quarter of a million US dollars, has been certified with a Platinum Rarity Award by GRS GemResearch Swisslab AG. This independent gemological research laboratory specialises in the determination of origin and authenticity reports for rubies, sapphires, emeralds and other important coloured gems such as spinels, tourmalines and garnets.
In order to be awarded such a certification, the gemstone was classified as "Important" by GRS. The term is used within the gemological trade to refer to rare, exceptional stones. A gemstone that has been awarded the GRS Platinum Rarity Award has to be compared against the millions of gemstones that GRS has seen over the last 20 years, and auction house results over the last 30 years.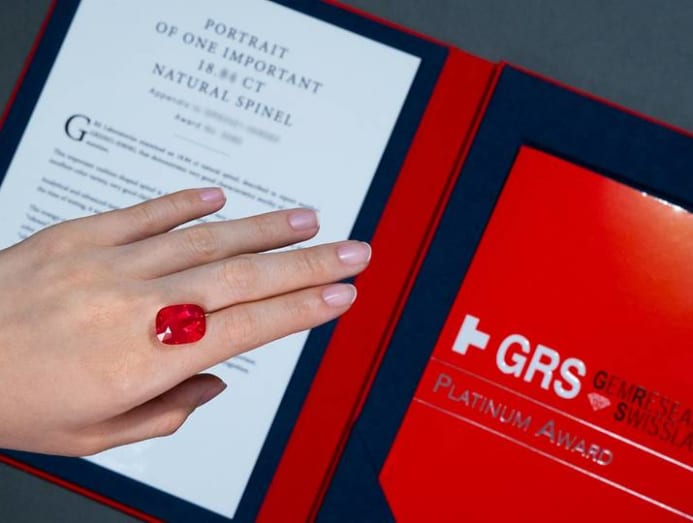 In addition, the stone was also classified as an Exceptional Spinel by the Swiss Gemmological Institute (SSEF). The certification highlights the stone's extraordinary characteristics, including its vivid pinkish red colour and fine purity.
In recent years, spinels have steadily risen in popularity and prominence. Due to their similarity in colour, they were once mistaken for rubies but modern scientific technologies have now made it possible to distinguish the two.
There have been many famous spinel finds over the years, one of which was the 2007 discovery of a pyramid-shaped stone weighing over 50 kg in Mahenge, Tanzania. The stone displayed a vibrant pinkish red colour, considered to be the most valuable hue for a spinel. It was subsequently cut into many faceted gemstones and distributed in the jewellery market. The Mahenge Spinel then became a stone known to jewellery and gemstone collectors around the world.
Madly Gems' Mahenge Spinel was discovered by the company in March 2020. The rough gem was acquired through Madly's local sourcing office in Tanzania, which the company opened last year. It was then cut, polished and faceted in-house.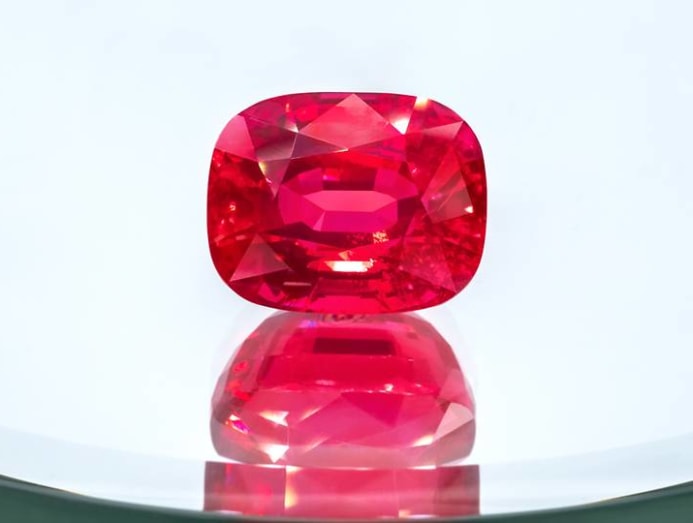 "As we have a considerable network on the ground, we are sometimes contacted by mine owners when exceptional stones are found. This was one such case. The original rough was 57 carats which, for such a prized colour and gem quality stone, is truly quite a discovery that gets people on the ground excited," Maddy said.
Maddy added that it is "rare for any jeweller to acquire such a jewel, not just a Singaporean one".  "What makes it so unusual is that we sourced it ourselves from the rough, then cut and polished it. We have full visibility on the stone's provenance. While many jewellers do have their network of trusted gem suppliers, to have a physical presence there and to be in personal contact with the miners and mine owners makes this gem extra special."
The stone is available for purchase.
For Maddy herself, spinels have always been her favourite gemstone. "To me, she's the Cinderella of gemstones. She was always beautiful and always there, but people only took notice of her after her fairy godmother worked her magic. For years, spinels have been overlooked in favour of the better-known sapphires, rubies and emeralds. They're known to be the fifth precious gemstone and with one look, you'll know why," she said.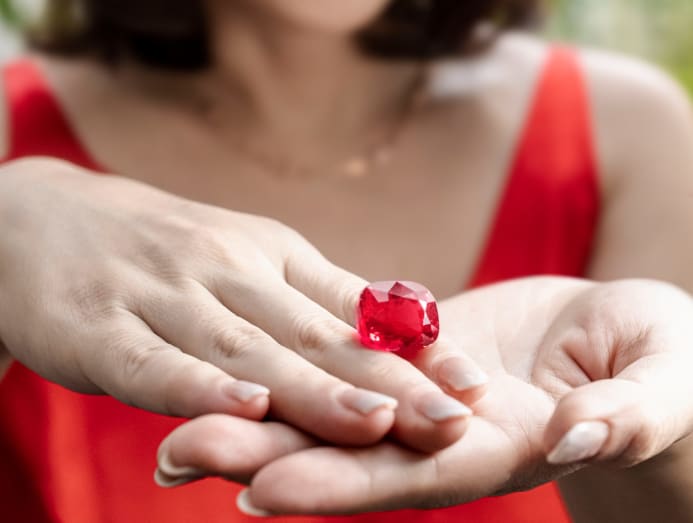 While the Mahenge Spinel is the company's first big find, it hopes to make more exciting discoveries. "We're always on the lookout for opportunities to acquire stones of such importance or magnificence. That is one of the reasons why we've set up local offices in Sri Lanka and Tanzania, so that we're the first port of call when these discoveries are made," said Maddy.
"To me, [the spinel] is the Cinderella of gemstones. She was always beautiful and always there, but people only took notice of her after her fairy godmother worked her magic." – Maddy Barber